****This shop has been compensated by Collective Bias, Inc. and its advertiser. All opinions are mine alone. #WalgreensPaperless #CollectiveBias***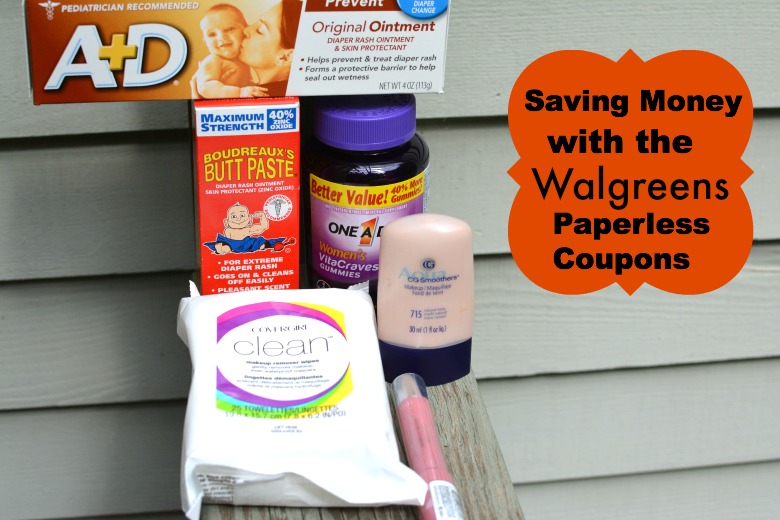 This summer has been a whirlwind with little time for my husband and I. Besides the chaotic nature of taking my two older kids to camps and tennis lessons, we welcomed our third child, Baby Taylor, in July. While we love our life, we are in dire need for a few days away for ourselves. I can't even remember the last time my husband and I stayed overnight somewhere. Thanks to my loving parents, they agreed to watch the kids for two nights in September, while we explore our favorite place, New York City. We are beyond excited but also slightly nervous because our funds are low these days. Most of our money goes towards the three kids, which leaves much less spending money for us. If you know NYC, you know that it is mighty expensive too! Thankfully now we can get a start on saving for our vacation with Walgreens Paperless Coupons. I am a huge fan of coupon cutting to save money, but now Walgreens has a way to do it without ever having to clip a single coupon. If this sounds intriguing, continue reading…
Walgreens is my one stop shopping destination for everything fashion, food, baby items, and more. I visit my local Walgreens at least twice a week for my necessities and now I found a way to save on the items I purchase there. I already had the fabulous Walgreens app, so I simply needed to go to the eCoupons that are published each week on the app. Once I found a coupon I like, I can then electronically "clip" the coupon with the press of a button. This will go right to my Balance Rewards Card on my phone, and once I am finished shopping at Walgreens, the cashier simply needs to scan my Balance Rewards card, and then the savings from my "clipped" coupons will come right off. No worries if you forget your phone in the car, because as long as you "clipped" the coupons via the app, the cashier can look up your Balance Rewards number with your phone number. I no longer have to clip coupons to save on any of my favorite Walgreens products! Once you use the coupon, it will be redeemed and deleted from your coupon list. Remember, each paperless coupon can only be used once.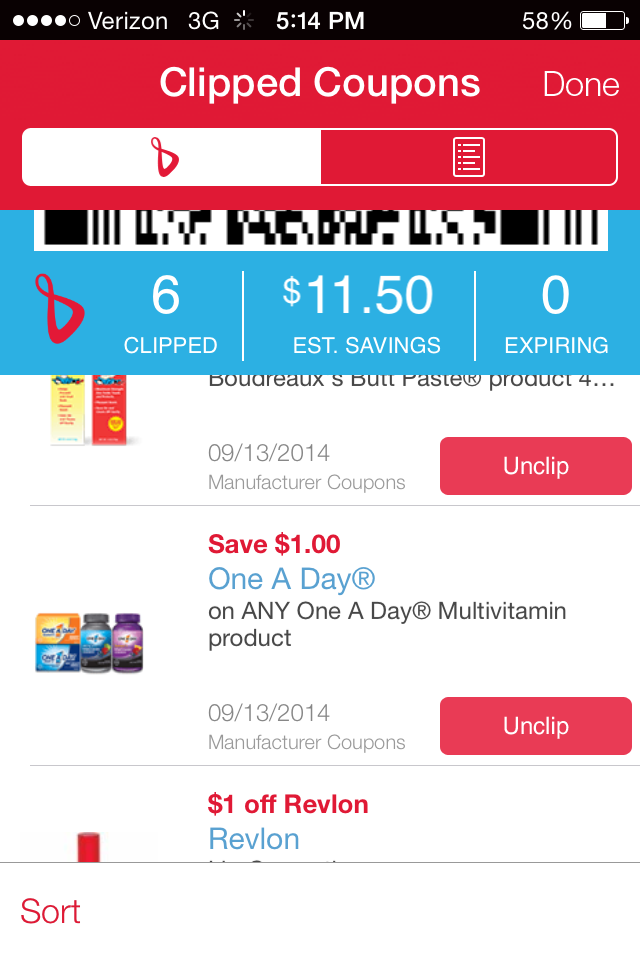 I was so excited about the Paperless Coupons, that I spent some time on my phone, clipping away on some items that I would need for vacation for myself, as well as for baby Taylor. My first stop, was getting A +D ointment and Boudreaux's Butt Paste for Taylor. She gets crazy diaper rashes and the last thing I want on vacation is for my mom to call me to come home, because Taylor is in pain. I need to make sure I am prepared with the essentials. By using my Paperless Coupons, I am getting what Taylor needs and saving money for a great dinner in NYC! It is a win-win for all!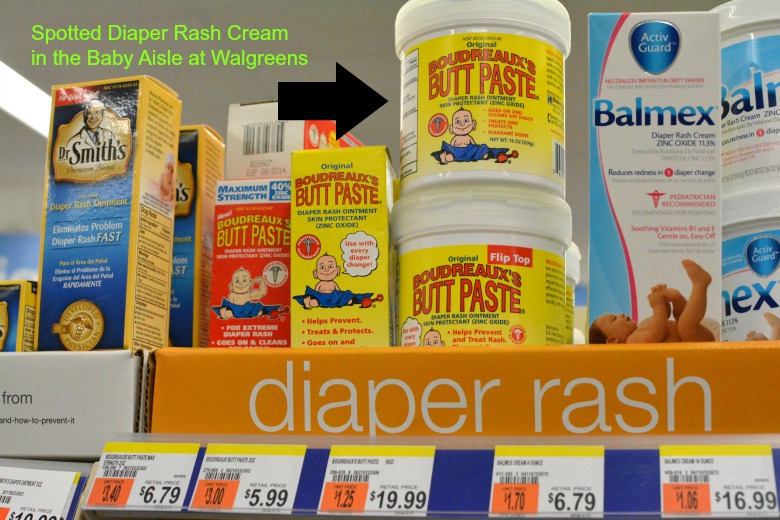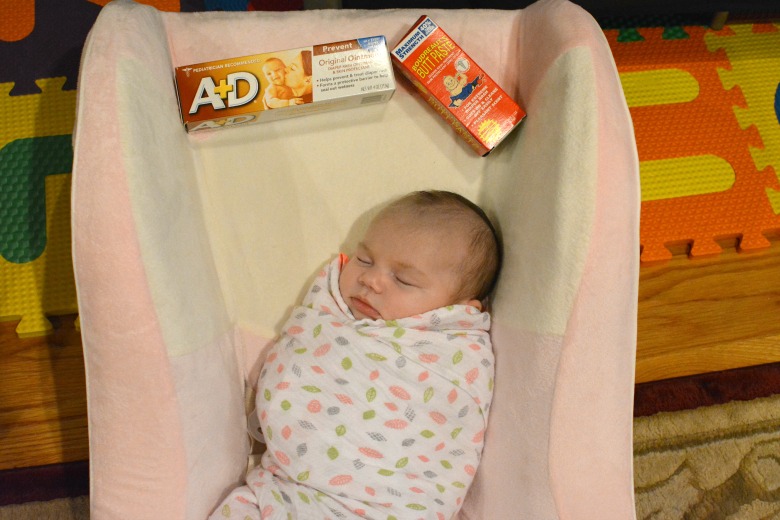 When I am in NYC, I plan to spend the time getting dolled up without getting formula spit up on me. It is time for myself, once and for all! Just this past week, I totally changed my look and added purplish-red highlights to my hair. I absolutely love them but all my old makeup just did not match! I needed new makeup for my trip and I could not afford to spend an arm and leg on it. Thankfully, I was able to "clip" some coupons on my Walgreens app for Revlon and Cover girl products. I saved up to $5.00 just on makeup which is huge, considering the prices of makeup at Walgreens is already reasonable. I got a great new lipstick and foundation to get me started on changing my look with new makeup.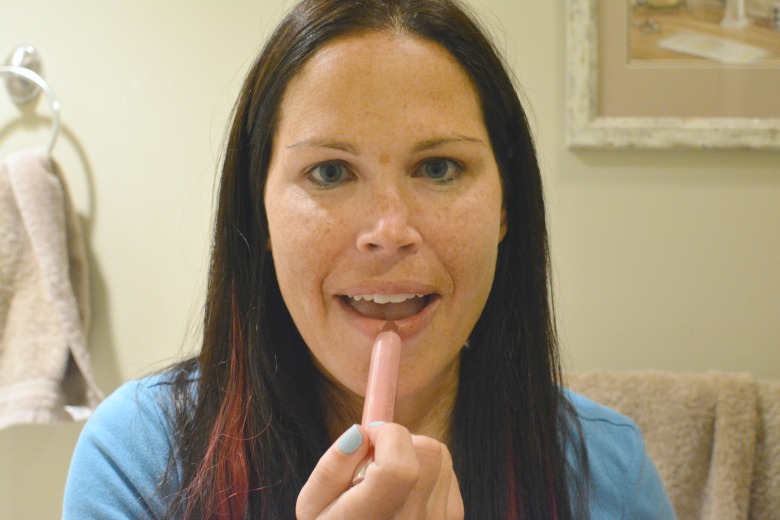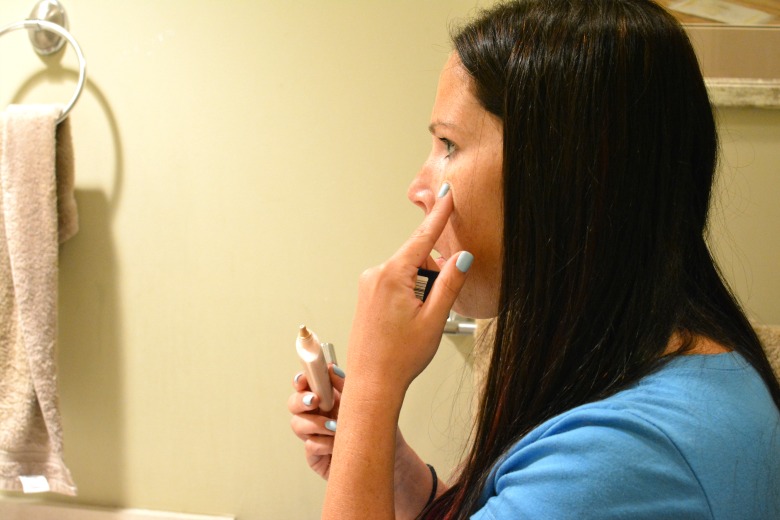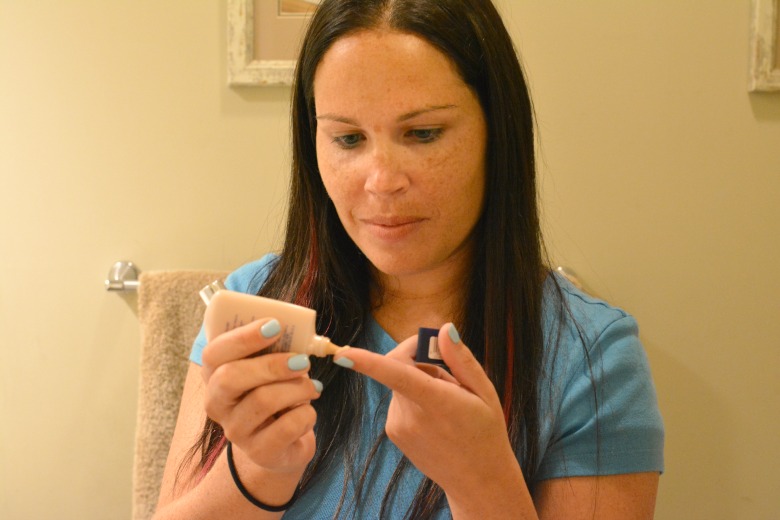 I have to say, that I did a trial run with my new makeup from Walgreens and I loved the way it looked. I was so happy to save money for NYC and look great at the same time!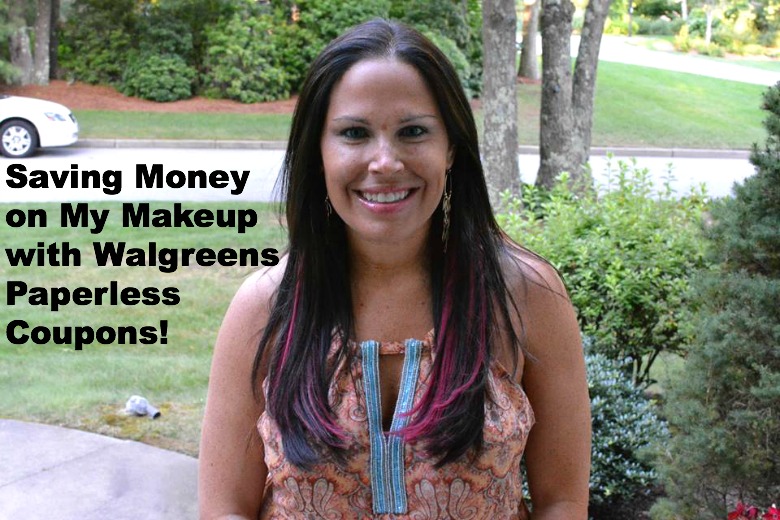 Lucky for me, I also found a great Paperless Coupon for my favorite One-A-Day Vitamins. I ran out recently and while I need to take them every single day, it could be expensive. I was doing the party dance when I found out that I could save money on my vitamins simply by "clipping" the coupon to my phone. It was easy to do and I got me my vitamins for less money!
I think I am addicted to "clipping" the Walgreens Paperless Coupons. I can get all my wonderful products I already buy at Walgreens but for less money. I told my husband all about this great feature and he was psyched that I was saving money for our trip. After all, being new parents, we deserve to splurge on vacation for ourselves, and it is so great knowing we can do so, by simply saving money with the coupons. I am totally going to do this every week instead of cutting coupons and finding a place to store them in my pocketbook.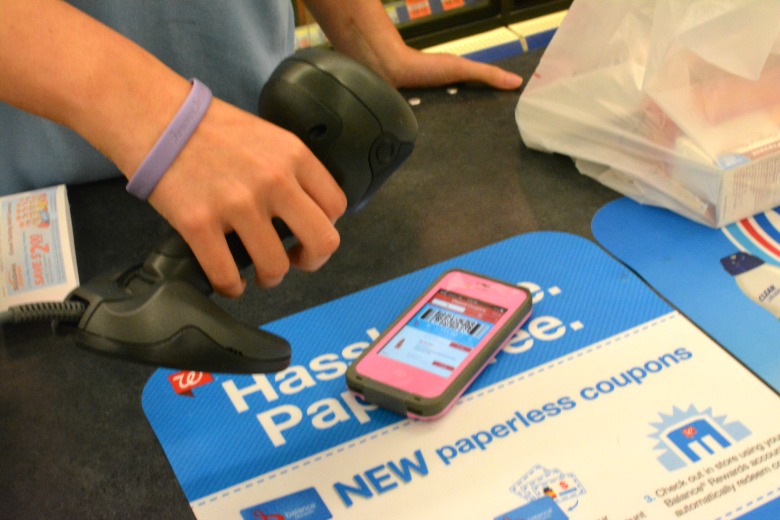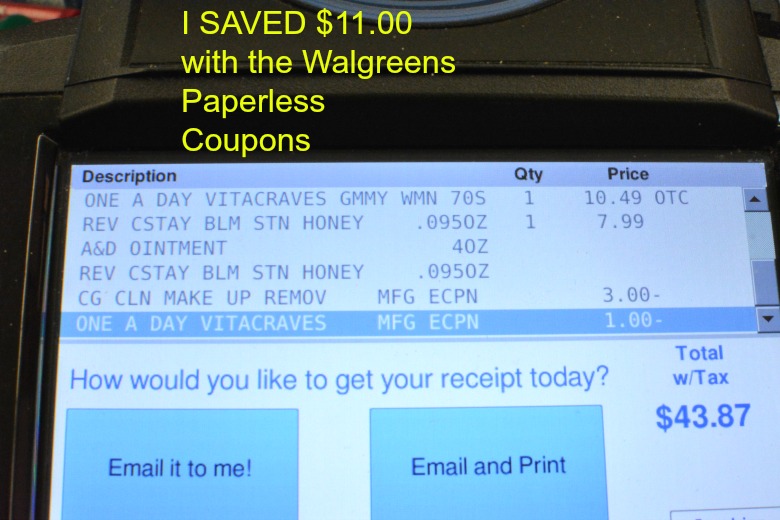 Now, Taylor is ready for her special overnight trip with her grandparents and I have a great new look! We are ready NYC and have some money in hand, so watch out because here we come!
Have you tried the Walgreens Paperless Coupons?!