This review and giveaway was made possible by Double Duty Divas and Mamma Chia. I was compensated for my participation in this campaign, but all opinions are 100% mine.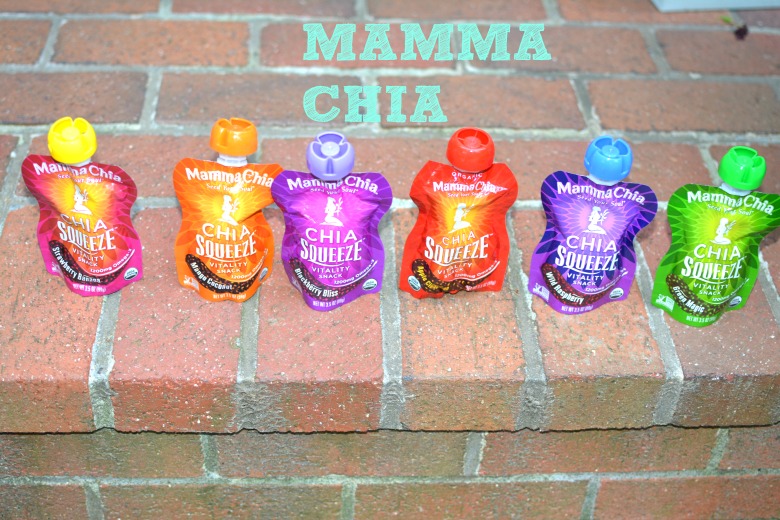 Similar to the founder, Janie Hoffman, of the amazing company Mamma Chia, my good friend suffered with an autoimmune illness and credits the chia seed for making her better. I honestly never heard too much about the chia seed until she raved about the benefits. The chia seeds provide a  great source of energy and are a great way to detox the body naturally. Due to Janie Hoffman successes with the chia seed, she invented an entire line of snacks and drinks using the chia seeds. She founded Mamma Chia, the award winning, organic, chia-based food and beverage company, and the first-to-market chia seed beverage.  She has had great successes with Mamma Chia since 2009, when it was founded.
At Mamma Chia, you will find various products including Organic Vitality Beverages, Organic Chia Squeeze, Organic Chia Seeds, and an Organic Clean Energy Drink.  All of these products are filled with fiber and protein to boost your brain with up to a day's worth of Omega-3S, and give you renewed energy and vitality. My family and I had the chance to sample the Organic Chia Squeezes and they are now definitely a fan favorite in our household.
The Organic Chia Squeezes are made up of the organic chia seeds, combined with organic fruits and vegetables, for a delicious 70 calorie, no-sugar added snack for on-the-go. What I love about these pouches is they are extremely portable to eat at home, or on-the-go like in the car to the many activities my kids are in. I always find a hard snack for them to take with them (without making a mess) and now I can provide them delicious nutrition with these squeezes. I even started to add it to their lunch boxes and they have been raving to their friends how delicious they truly are.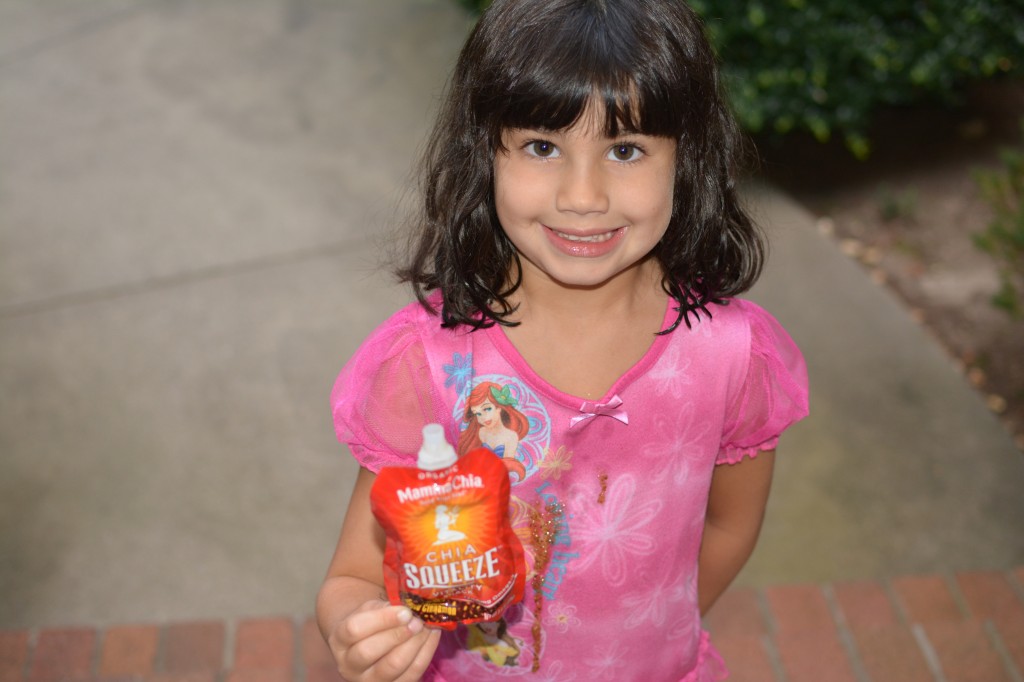 These yummy snacks do not need to be refrigerated so they can last a long time, if your child chooses to have their snack later. They feature 1,200 mg of Omega-3s, 4g of fiber, 2g of complete protein, and have only 70 calories in each pouch. They come in many delicious flavors such as Apple Cinnamon, Blackberry Bliss, Green Magic, Mango Coconut, Strawberry, Banana, and Wild Raspberry. Each pouch is under $2, which is very affordable for a healthy snack that your family will eat. My kids favorite flavor was the Mango Coconut, and mine was the Apple Cinnamon. However, you can not go wrong with any of the other flavors. Perfect for eating any time of the day, these snacks will quickly become fan favorites in your household.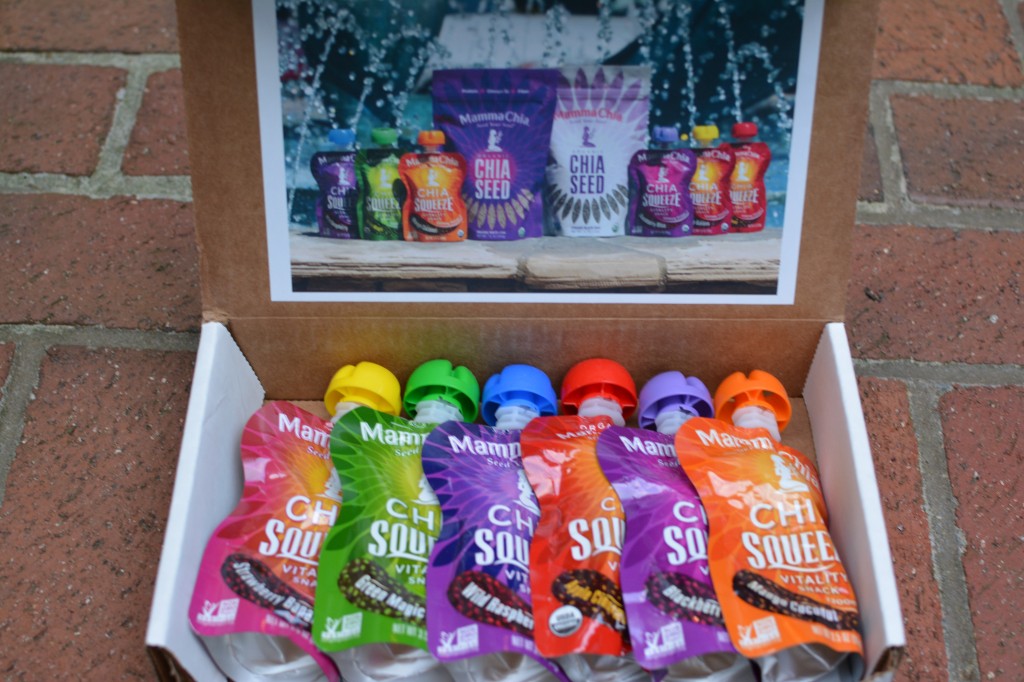 Mamma Chia also makes other products such as the Organic Vitality Beverages, which is a refreshing and satisfying drink, combined with nutrient-rich chia seeds and organic fruit juices. With 9 flavors and over 2,500 mg of Omega-3S/4g of protein/95 mg calcium, this drink will serve many important purposes throughout the day. The Organic Energy Drinks contain the natural-energy of Guayusa, which is treasured for its unique balance of caffeine, antioxidants and vitamins delivering sustained energy without the jitters associated with coffee, soda, or other energy drinks.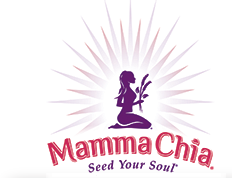 Be sure to check out the entire Mamma Chia line today and follow them on Facebook/Twitter to learn more!
Giveaway: One winner will receive a full bag of Mamma Chia's new black and white chia seeds, one week worth of Chia Squeezes, one week worth of beverage vouchers, and  one copy of Jane's new book- Chia Vitality. This giveaway package is retailed at $75. This giveaway is run via rafflecopter, so click read more to see the actual giveaway. The only mandatory entry is to tell me what Mamma Chia products you like. Please put all comments in comment section proceeding the post. While the other entries are optional, I highly suggest filling them out to increase your chances of winning. US only. Good luck!
a Rafflecopter giveaway