I am sure if you have kids, they are totally obsessed with Frozen! Hayley and Zane probably have watched it a total of 100+ times since it came out on DVD. I am not joking either. Most days you can find Hayley dressed like this: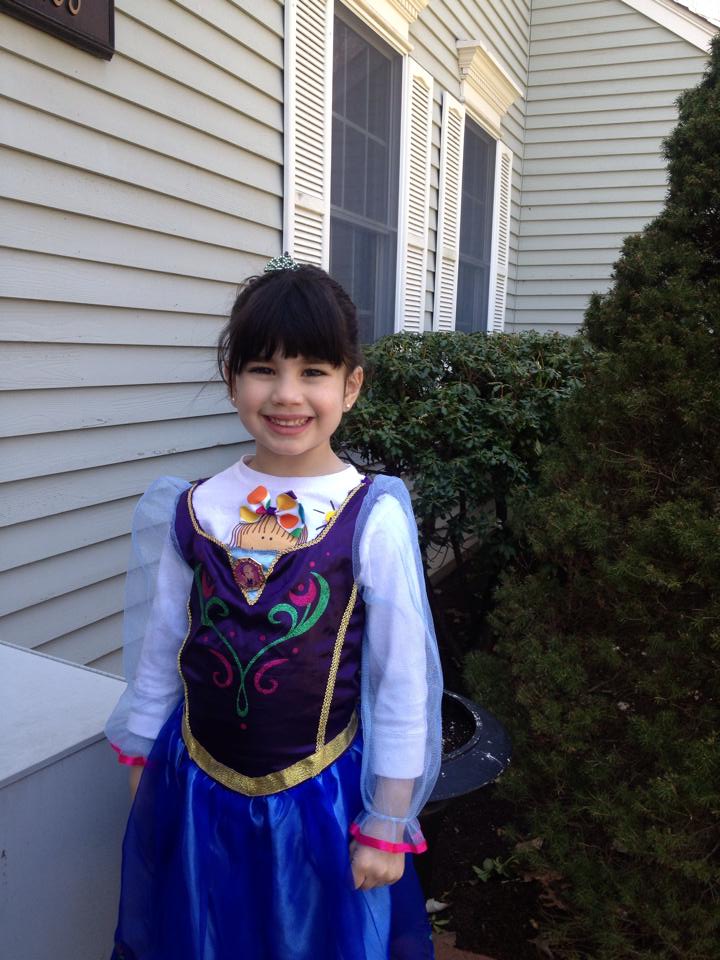 Now I have some exciting news. They are making a Disney Animated special that I am sure you are all going to watch! Here are the details:
"The Story of Frozen: Making a Disney Animated Classic" is an all-new, original special in a first-of-its-kind collaboration with Lincoln Square Productions and Walt Disney Animation Studios. The special ventures behind-the-scenes for an exclusive look at the origins and evolution of the Academy Award®-winning film "Frozen," now the biggest animated feature of all time. A breathtaking and fantastic saga, the special tells the real story of making a modern movie based on a timeless tale that nearly overnight became a cultural touchstone for legions of fans.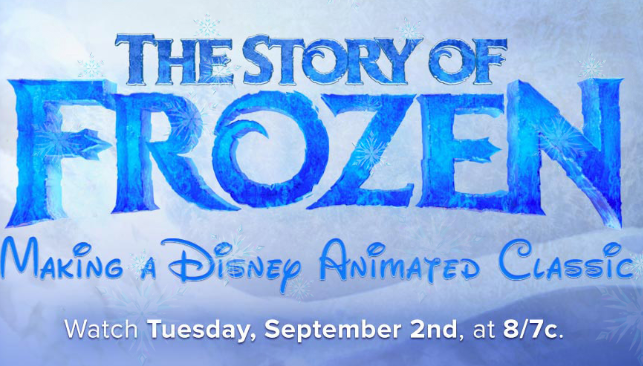 "The Story of Frozen: Making a Disney Animated Classic" airs TUESDAY, SEPTEMBER 2 (8:00-9:00 p.m., ET) on the ABC Television Network.
Viewers will get a rare look inside Walt Disney Animation Studios and unprecedented access to the creative team that brought "Frozen" to life. Throughout the one-hour special, the audience will hear from "Frozen" stars Kristen Bell and Idina Menzel, the directors, songwriters, producer, artists and chief creative officer John Lasseter—the team who dreamed of making a cherished Hans Christian Andersen story into a big-screen animated musical. Viewers will take a journey to the beautiful Norwegian villages and landscapes that inspired the look of the fictional kingdom of Arendelle and see images and footage from the research trips to Norway, Quebec and points beyond that helped create the film's unforgettable look and feel.
This special will also include some exciting announcements about the next chapter of "Frozen" and a never-before-seen preview of "Frozen" characters Anna, Elsa and Kristoff on an upcoming episode of ABC's smash-hit "Once Upon a Time."
The program will culminate in an exclusive sneak peek at the action-packed comedy-adventure "Big Hero 6," currently in production at Walt Disney Animation Studios –under wraps until now – as the team prepares their next big-screen epic.
"The Story of Frozen: Making a Disney Animated Classic" is hosted by star Josh Gad (voice of Olaf) and features interviews with "Frozen" stars Kristen Bell (voice of Anna) and Idina Menzel (voice of Elsa) as well as Walt Disney Animation Studios' chief creative officer and "Frozen" executive producer John Lasseter, Academy Award®-winning filmmakers, including directors Chris Buck and Jennifer Lee, producer Peter Del Vecho, and songwriters Robert Lopez and Kristen Anderson-Lopez. This one-hour special will also feature exclusive insights and commentary from art director Mike Giaimo and talented artists from the art direction, animation and effects teams. The exclusive sneak peek of "Big Hero 6" is presented by the film's directors, Don Hall and Chris Williams.
"The Story of Frozen: Making a Disney Animated Classic" is produced by Lincoln Square Productions. Jeanmarie Condon is senior executive producer and Rudy Bednar is director of "The Story of Frozen: Making a Disney Animated Classic."
I know I will be watching! Will you?