JCPenny is one store that I go to for all things for my home, office, and clothing for my kids and I. This year, JCPenney is participating in the "That's my Kid" movement by asking parents to share the special accomplishments and uniqueness of their child, just in time for Back to School.  This got me thinking a lot about my Hayley, who will be officially a Kindergartener in one week! This is a big milestone for her because she missed last years cutoff by a mere 29 days, so she is more than ready to go! When I think about Back to School Shopping for her, I knew that her clothes really define her attitude and her perseverance. So, in order to make sure she is happy with her Back to School clothes, her and I did a mommy/daughter date to JCPenney to do our shopping, so she is stylin' for Back to School.
Let me describe for you all my 5, or as Hayley would say, almost 6 year old daughter. She is an extremely hard working, family oriented, and a stubborn child. I say stubborn not in a bad way but rather in an endearing way. My daughter knows what she wants in life and takes each day of her life, making sure she gets what she deserves in life. She is not a spoiled girl, at all, but rather one who makes her own decisions and tends to not be swayed by outside sources. She is the type of girl who will work on a sight word for hours before she ever allows me to tell her what the word is. She is the type of girl who won't allow a friend to "bully" another child. She is the type of girl who stands up for what she believes in. And…She is the type of girl who will NEVER wear a pair of jeans!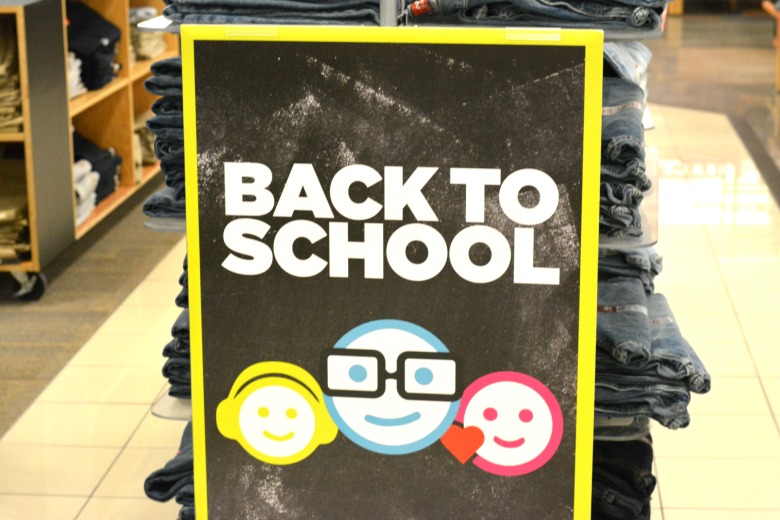 My adorable little girl has never allowed me to buy a pair of jeans for her, because as she says, she hates the feel of jeans. I have tried endlessly since I am a jeans girl, but inevitably, I always fail. So, I now let her pick out her own clothes with making sure it is all appropriate for her age group. Hayley is tremendously into dresses, skirts, frilly outfits, and just plain ole' girly clothes. I was excited to head to JCPenny because I knew they had exactly what I was looking for!
When we looked at the young girl section, she immediately noticed the Hello Kitty section. While in the past she would have jumped right over to buy everything in this section, we settled on buying one shirt, and to continued on our journey to find some more sophisticated looks for her new school.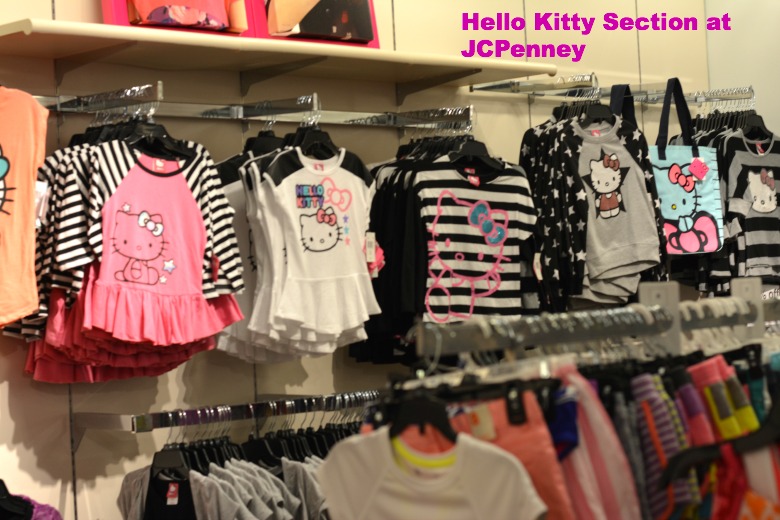 Then we found the dresses and boy did she wanted to try on every single outfit at JCPenney. I have to admit that every single dress she tried on was simply adorable, and best of all, JCPenney is extremely affordable! They have great sales all the time and you can really get a lot for your money. The first outfit she wanted me to purchase for her was this dress from the TG (Total Girl) line. The dress was fun, fresh, and funky, which really goes right along with her personality!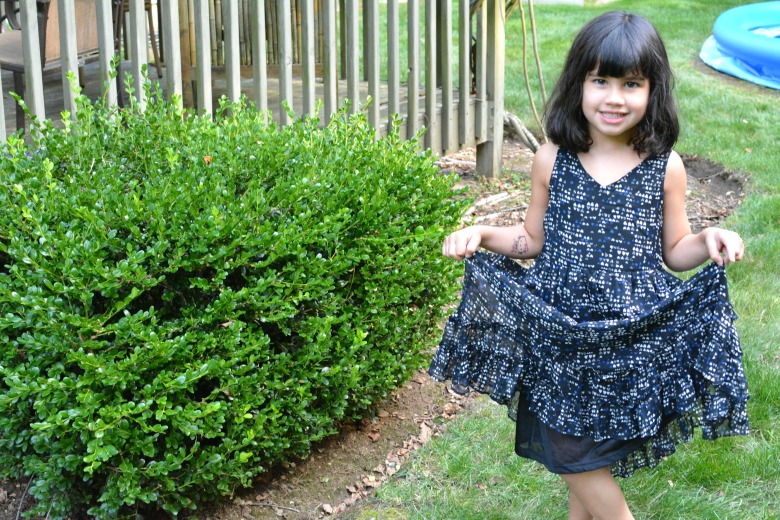 Then we found her this Joe Fresh leopard print dress which would look adorable as a dress or a top with leggings. Hayley never likes plain prints and tends to wear more of bold prints. This adequately reflects in her bold choices she makes in life and never being a follower. She likes to stand out and be confident with whatever she partakes in.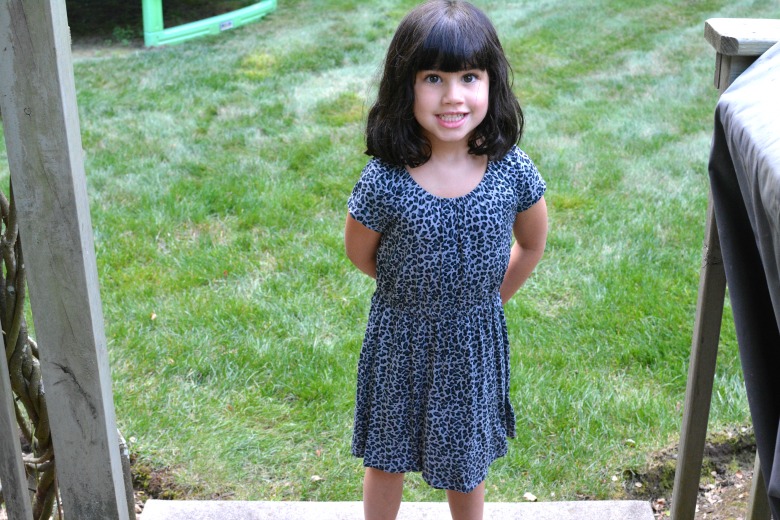 We then found two adorable and best of all, GLITTERY tops from the TG line. Hayley is a total girly-girl and the more glitter the top has on it, the more she wants to wear it. She is obsessed with glitter so we bought two very similar tops in different colors that she could wear paired with leggings.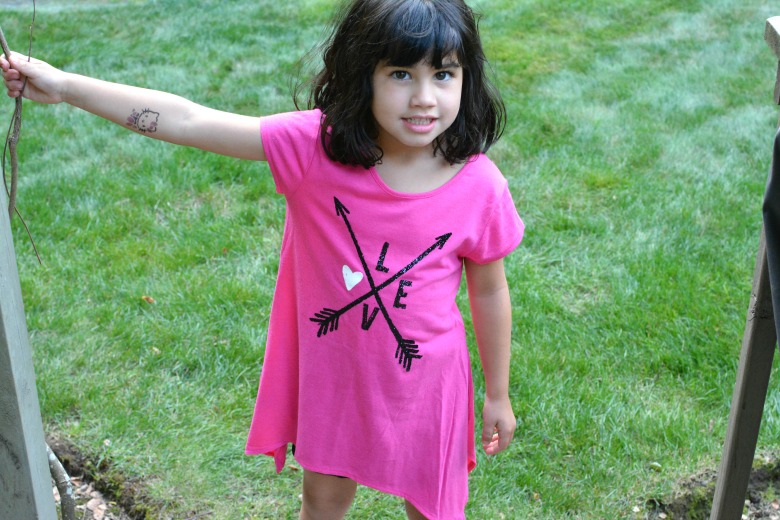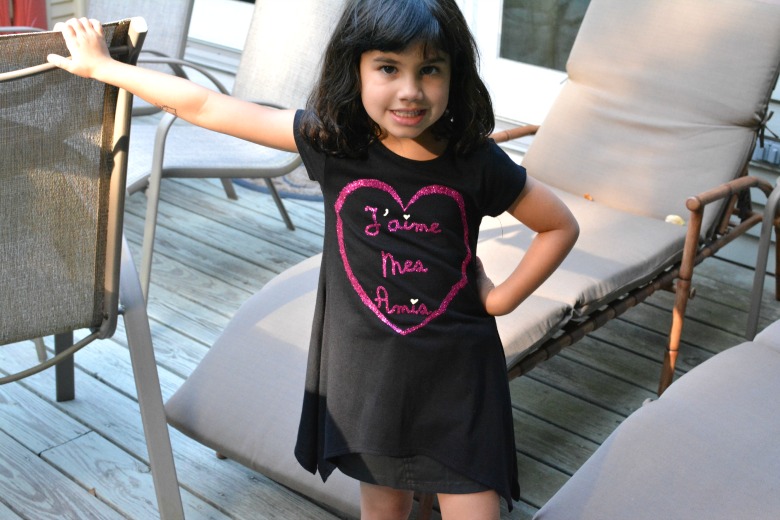 Hayley also wanted a skirt outfit so we found this gorgeous and PINK (if it was her way everything would be pink) top with a black skirt, again from the TG line. The top features metal embroidery and the skirt features zippers around the pockets. It was a look that would let her stand out on Back to School day and showcase that she is a leader. This was one of my favorite outfits and I suggested she wear it for the first day of school. She, of course, obliged!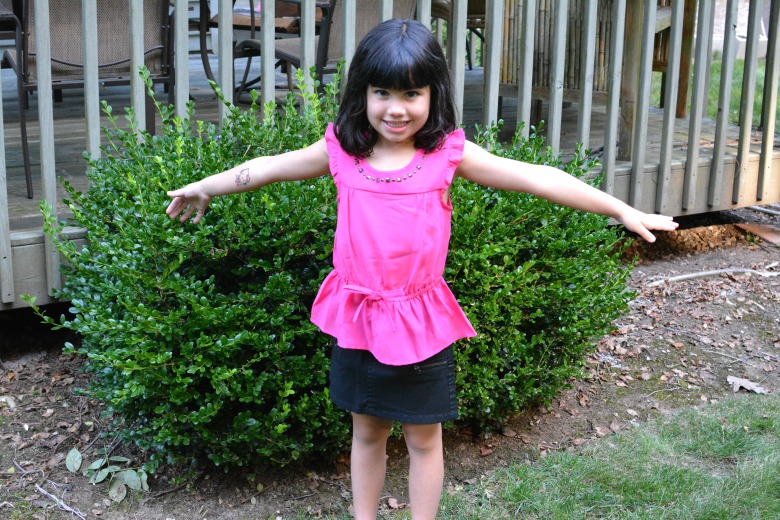 Lastly, I convinced her to get a sweatsuit for the casual days. She does not like anything plain so we found this suit which happened to have glitter and pink tones. The suit from the Okie Dokie line was simply beautiful and best of all, Hayley said it was so comfortable.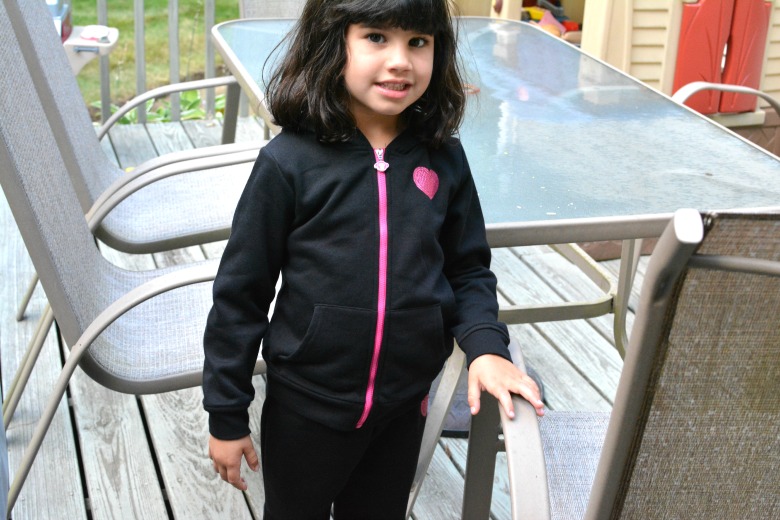 Now, let's not forget my little Zane who is entering his first year of preschool next week as well. Zane is all about sports these days so we found him some shirts and Adidas suits to go along with his casual attitude and look. He is all about comfort and ruffing around with his friends, so these clothes were perfect for him. He is all boy and his clothes need to reflect that!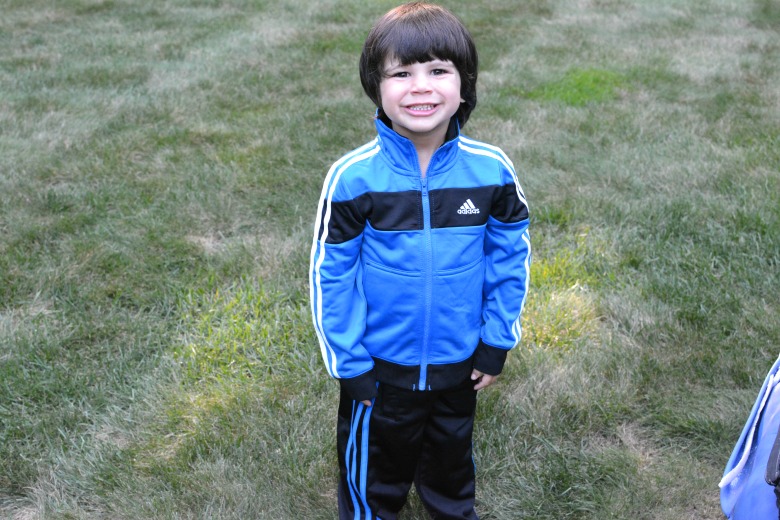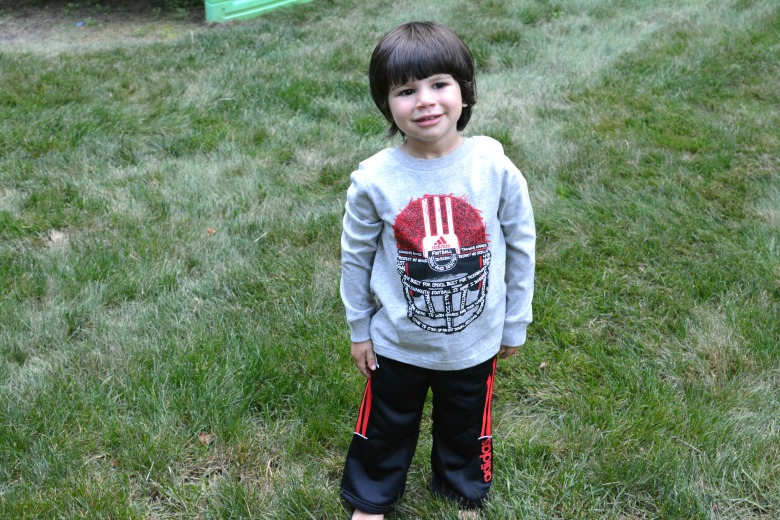 So, what is your kid's style?  Does it reflect their attitude?
Whatever it is, you can find their styles at JCPenney today!
When It Fits, You Feel It.            www.jcpenney.com/backtoschool
Disclosure: Compensation was provided by JCPenney via Mode Media. The opinions expressed herein are those of the author and are not indicative of the opinions or positions of JCPenney.