***This shop has been compensated by Collective Bias, Inc. and its advertiser. All opinions are mine alone. #SmoothSummer #CollectiveBias***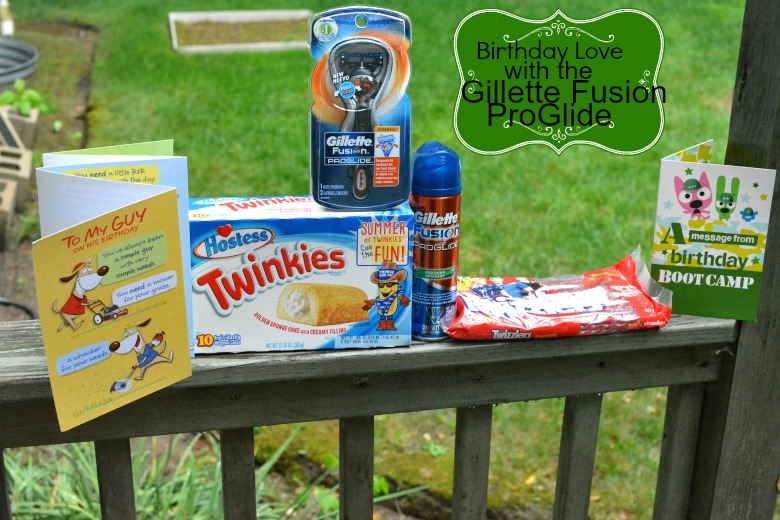 My husband's birthday is quickly approaching and I want to make sure his special day is beyond amazing! We have gone through quite a few changes in the past few months, including the birth of our third child, and he has really stepped up to the plate and helped out more than I can ever imagine. I really want to repay him by making sure his birthday is the best day ever! I plan to take him to Block Island next Monday (on his actual birthday) and enjoy a special family day. However, before we set sail, I needed to give him his birthday present. I decided to make him a Birthday "Care" Package with some of his favorite food items such as Twinkies and candy, and add in the Gillette Fusion Proglide, which is the ultimate men's shaver!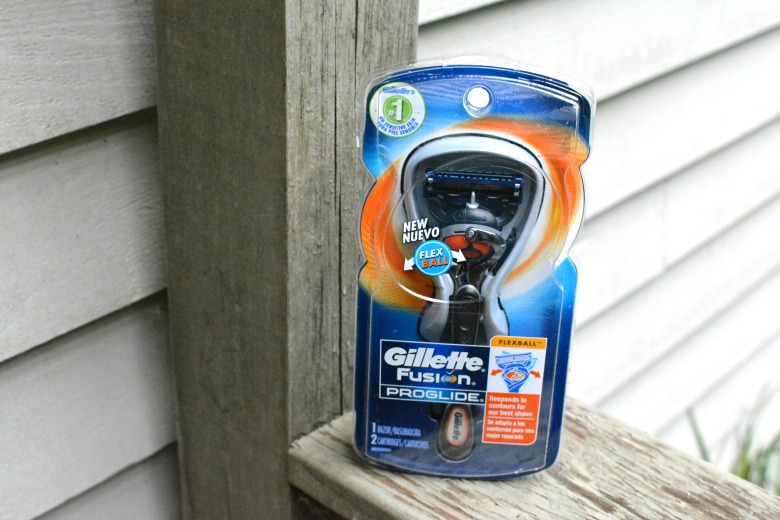 Okay so you might be thinking why would I add in this great shaving item?  The answer is easy! My husband ALWAYS ALWAYS complains about cutting himself with his old shaver. I can't even tell you how many times I have seen him come out of the bathroom with toilet paper all over his face, to cover up his nicks and cuts. I always tell him that he needs to invest in some good shaving products but alas, he never heeded my advice. Because I am tired of him always cutting himself and ultimately complaining, I was on the hunt for a great shaver that would make his face all smooth.
For this reason, I turned to our local Walmart and found the Gillette Fusion Proglide in the hygiene aisles at my local Walmart. Right away, I knew this razor was for him because Gillette products are #1 on sensitive skin, and it also features this neat FlexBall technology that responds to men's facial contours. It features very thin and fine blades that requires less tug and pull to get a great shave. With my husband's skin being sensitive and him always cutting himself, this razor was what he needed- no ifs…ands..or buts!! I purchased this razor, along with Gillette Fusion Gel, and all his favorite food items. Then I went home to get his package ready!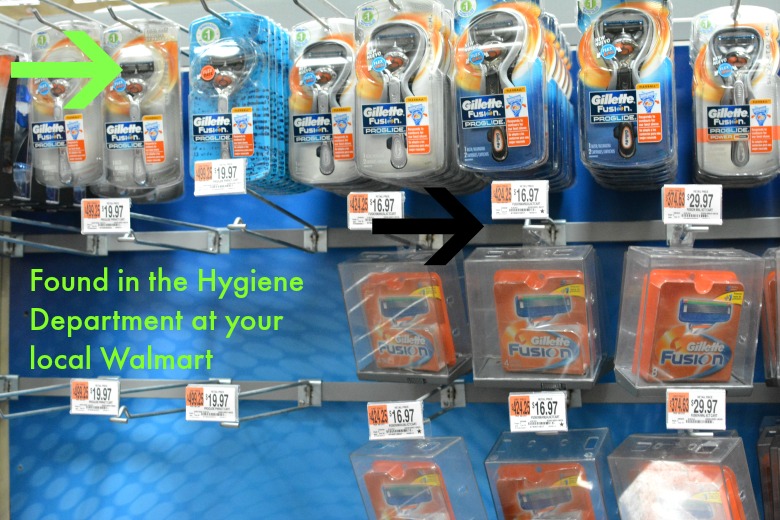 One of the main reasons I selfishly wanted to give him the Gillette Fusion Proglide was because I like when he is cleanly shaven. When we first met 12 years ago, he had a goatee which I absolutely hated. I know a lot of women like their men with facial hair but this gal does not. I thought it hid his adorable face and worse yet, it hurt when I kissed him. I ended up getting marks on my face from his facial hair. However, since it was a new relationship, I had to deal with it and then a few years later, I persuaded him that he looked much better without any hair on his face. Since that day, he has shaved, even though he grunted through a few years of not wanting to. Today, he has that adorable, fresh face that could only be achieved by a good shave.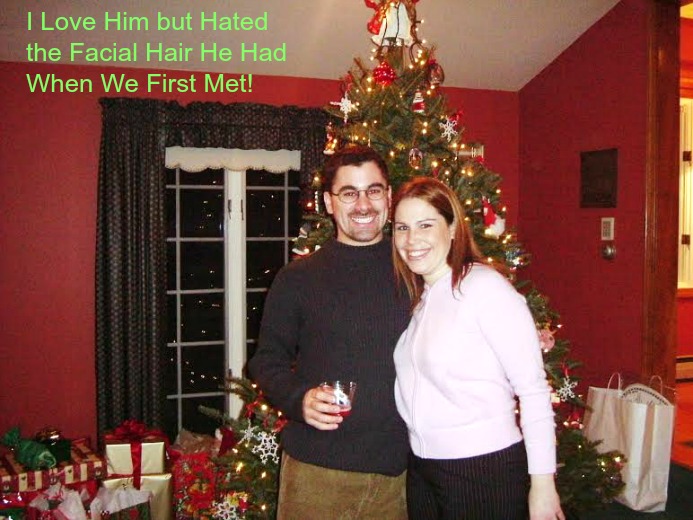 Since I love his face shaven, I was excited for him to open up his Birthday "Care" Package. I decided to do it a few days prior to his birthday, because I was excited to let him try out the razor. After all, in Block Island, I am hoping for a great family day and it would be even better, with him looking great! I had Hayley and Zane sign his birthday cards and then we proceeded to give him his gift.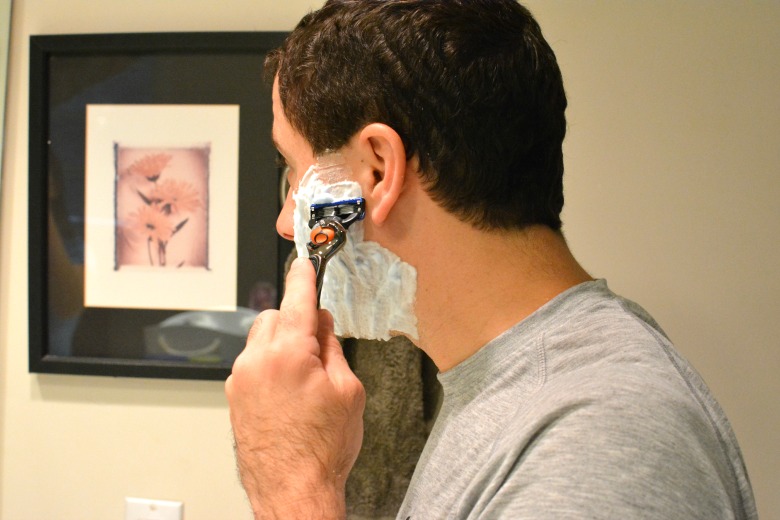 He was very excited about the food, but even more excited about the Gillette Razors. I was equally excited because I wanted to see how his face can transition into a smooth summer feel without him having to deal with the pain of nicking himself. He tested out the razor when he received it and I am happy to report that he got not one single cut on his face. He honestly told me that it was one of the best birthday gifts. Along with no pain, he looked so good too! Now, I am just waiting for his birthday so I can show my cutie off in Block Island!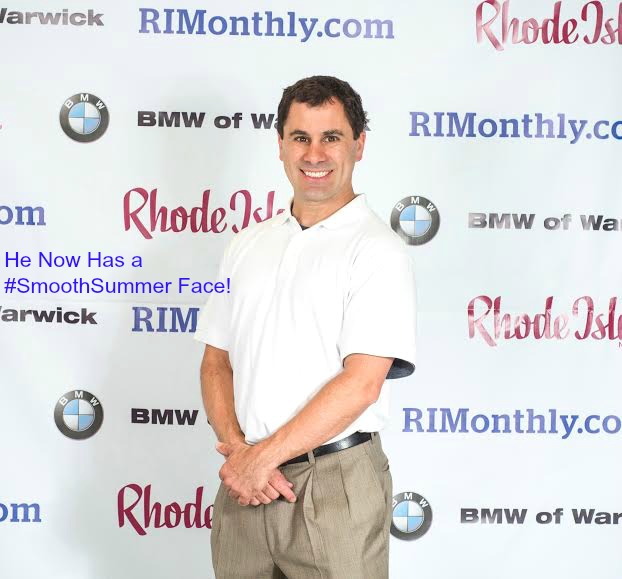 Have you tried the Gillette Fusion Proglide? If not, definitely check it out today and let me know what you think. I am sure the man in your life will love it!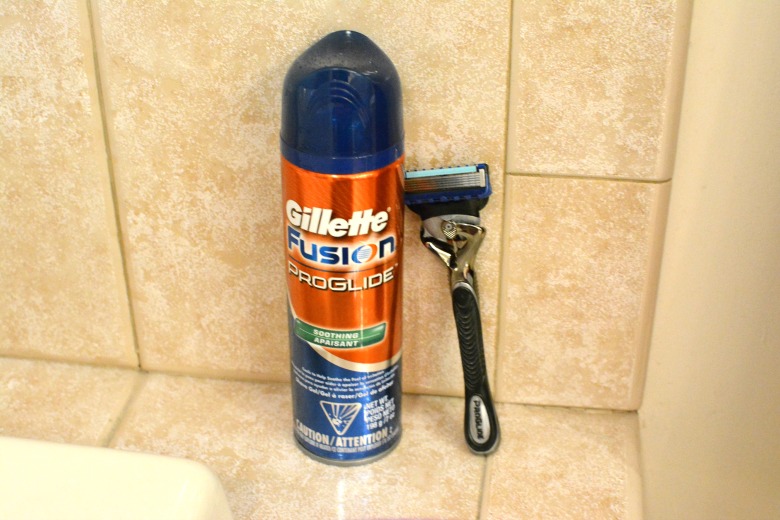 Here is my husband in action shaving:

Follow Hairspray and HighHeels's board Smooth Faces of Summer on Pinterest.