* I received a sample of Finn +Emma for review. All my opinions are my own and not swayed by outside sources.*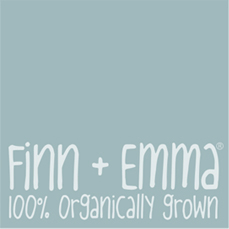 Taylor is now 5 weeks old and growing fast! She is the most adorable and good baby! We are just head over heels in love with her. Of course, being a little girl, I love to get her dressed up everyday. There is nothing like dressing her in some cute outfits, even if we are staying home for the day. Recently, we were introduced to a fantastic baby clothes line called Finn + Emma. They are the premiere designers of 100 percent organically grown baby clothes.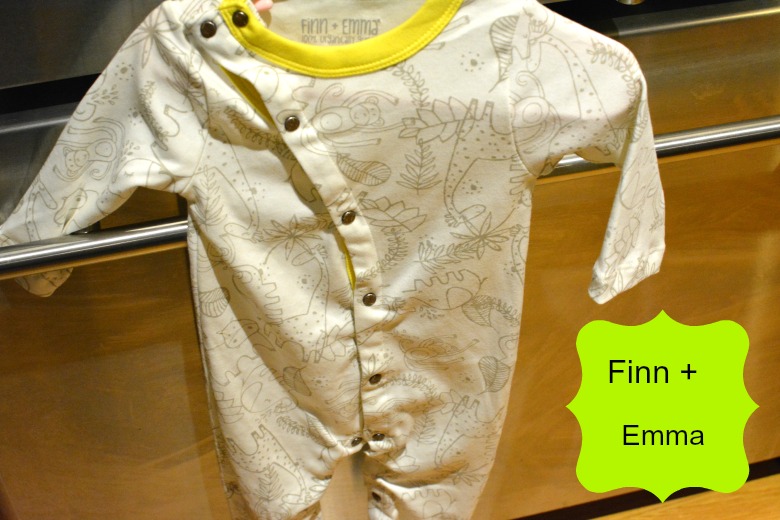 Finn + Emma  is a line of 100% organically grown whimsical clothing, accessories, toys and bedding. Finn + Emma's new unisex collection features playful yet modern jungle prints in gender neutral colors including tan, brown, yellow, and mint. The hand-knit rattles, teething rings and booties star everyone's favorite animals and are free of any toxic chemicals.
At Finn + Emma, you will be able to find functional, fashionable, and reasonably priced clothing. They specialize in one piece bodysuits, pants, tops, gowns, accessories, toys, nursery items, and more. One of of Taylor's favorites is the rattling buddy: Piper which doubles as a toy and rattler all in one. Piper is made with 100% G.O.T.S. certified organic cotton and wool, and is sure to please all babies alike. As with all Finn + Emma products, they are eco-friendly, non-toxic. and 100 percent safe for your children. 

Taylor also got a bodysuit, which is a bit big on her now but will be perfect for the winter. Their clothes are soft, comfy, and make doing diaper changes easy too. If you are not sure if you are having a boy or girl, the unisex line is perfect and would make a great addition to your child's closet. Their clothes would also make great baby gifts!
If you are looking for that unique baby gift, look no further than Finn +Emma! Happy shopping! Please use promo code Y57XG at checkout for 20 percent off! Valid the next two weeks only so hurry!