*I am a Sesame Street blog ambassador. All my opinions are my own and not swayed by outside sources.*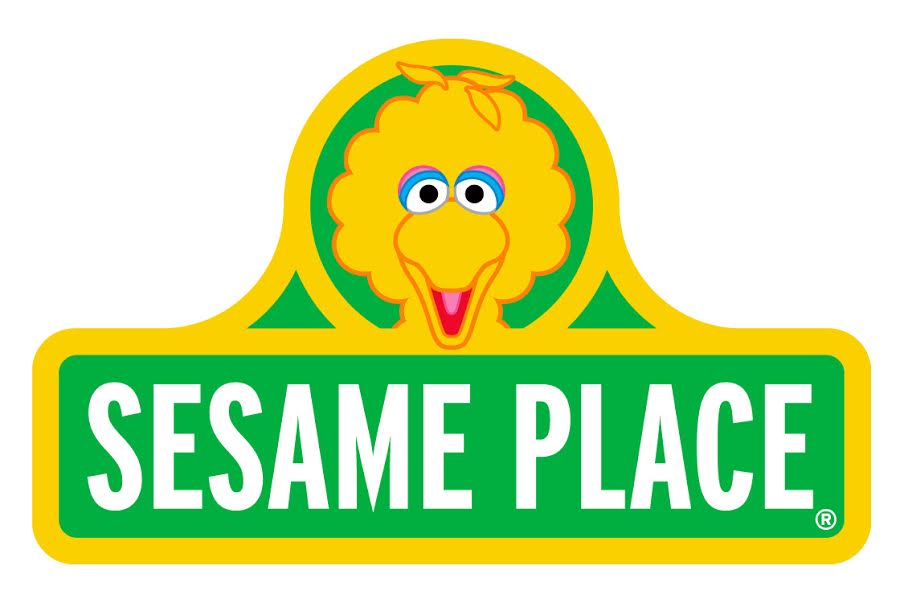 Last month, I visited Sesame Place for the first time this season. They were doing a soft opening of the Cookie Monster's Land, which I was excited to check out. Sesame Place is an attraction located in Langhorne, PA that will be sure to please your entire family. Everyone from adults, to school aged children, to the youngest, will love all that Sesame Place has to offer.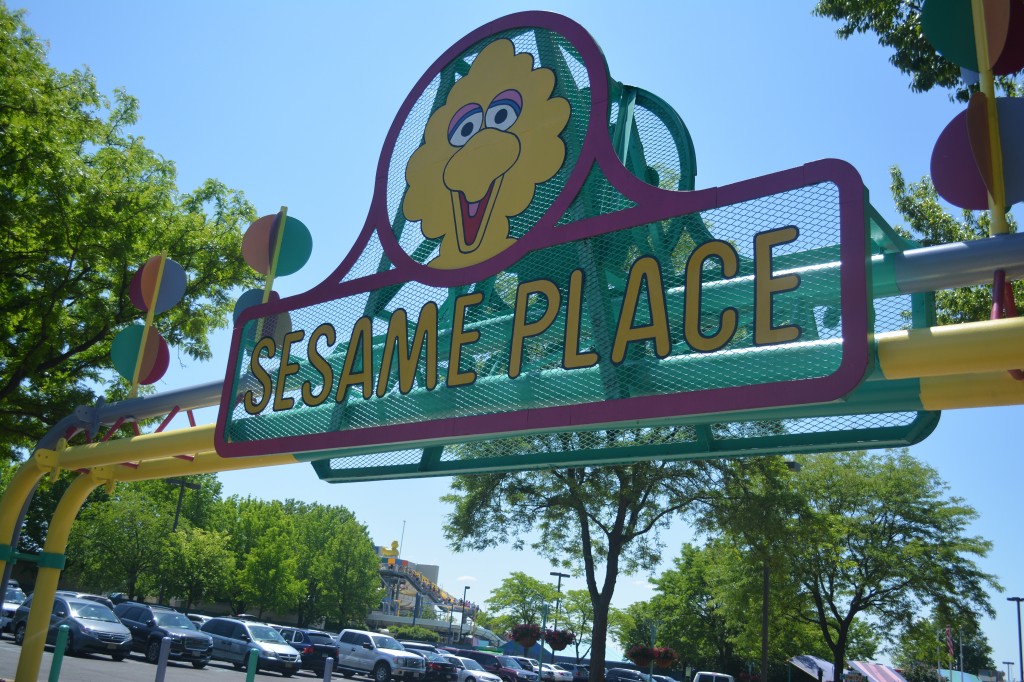 When we arrived, we immediately went to Cookie's Monster Land, located to the very right of the property, in the back of the park near Elmo's World. In Cookie's Monster Land, they had five brand new exciting rides, a three story climb net, and a soft play area for the youngest of kids. Some of the great rides in this section of the park include Captain Cookie's High C Adventures, Oscar's Rotten Rusty Rockets, and Honker Dinger Derby to name a few. My suggestion is to make sure you go to this side of the park in the early morning or late afternoon, since it is new and very popular. Also, if you have seen the wonderful parade before and choose to skip it during one of your days at Sesame, it would be an opportune time to visit this land.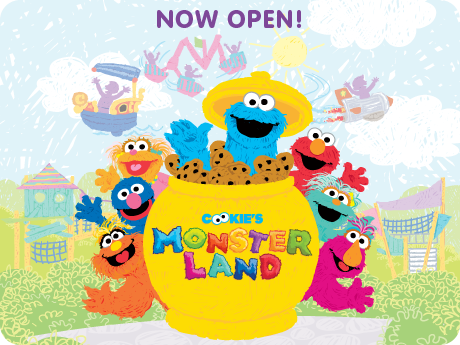 We then went onto all the other park sections including Elmo's World, Sunny Day Carousel, and the Vapor Trail. This was the fist time Zane made the requirements for the fun roller coaster, Vapor Trail, at Sesame and he had an absolute blast. Since it was 90 degrees that day, we had some wet fun in all the great water rides seen at Sesame Place. Their favorite was the Count's Splash Castle, which had plenty of seating to accommodate adults watching their kids. If I would have let them, they would have stayed all day here.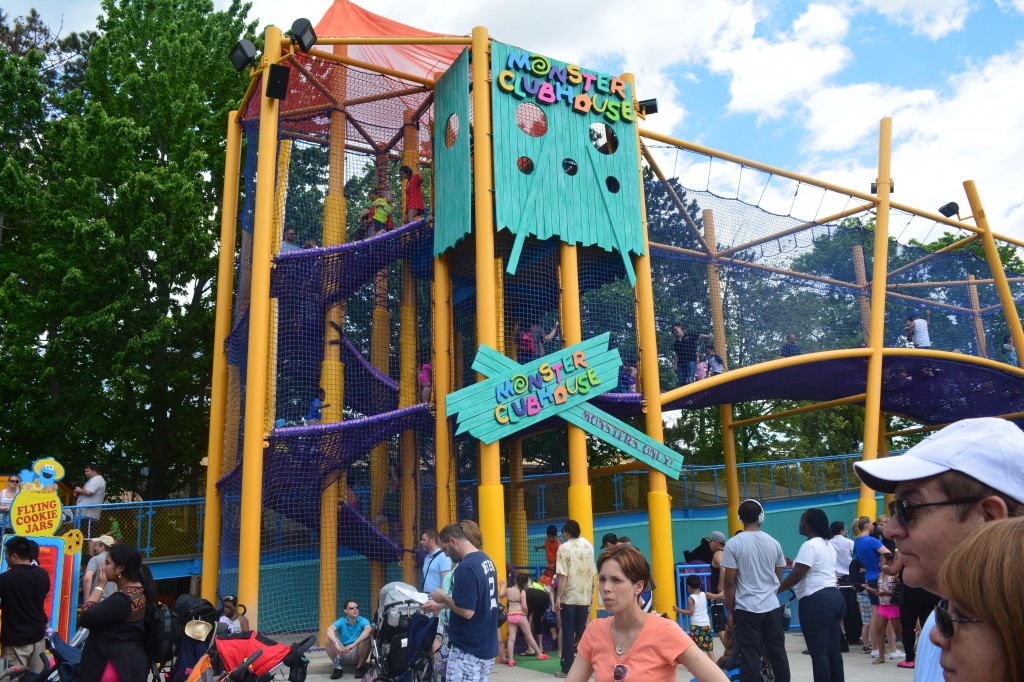 The shows are an absolute must at Sesame Place. While we have been seeing the shows the past few years, each year Sesame brings fun and excitement to all their shows they put on. My kids favorite show was Elmo Rocks. I have to say that I am up and dancing in my seat, when this show is on too. It is so high energy and the everyone is just so happy. They will get to see all their favorite characters in all the shows throughout Sesame Place.
Now for some July 4th fun and an upcoming concert: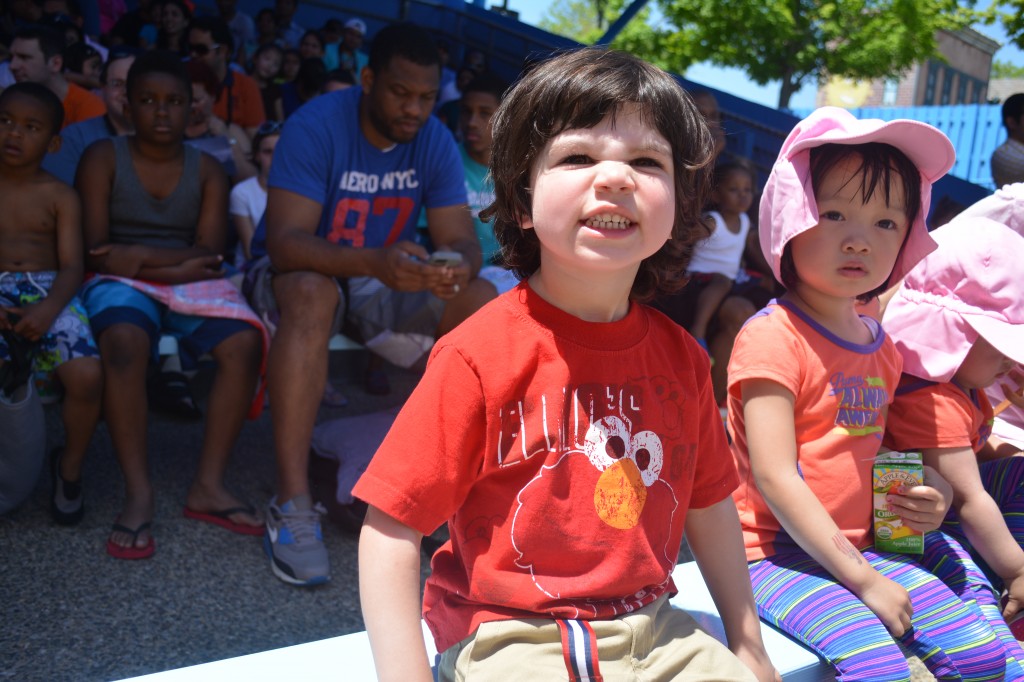 1. 1. 4th of July Celebration & Fireworks: They are having not one, but two nights of fireworks! Our fireworks celebration will be on July 4th and 5th. While their July 4th BBQ is sold out, they have opened up another seating on Saturday, July 5th. For more information, click here:  http://bit.ly/UAN7OC
2. Imagination Movers Concert: The Imagination Movers are coming to Sesame Place on Wednesday July 16 & Thursday July 17.  The Imagination Movers concert is an additional charge but a worthwhile one. These concerts fill up quickly so be sure to order your tickets today.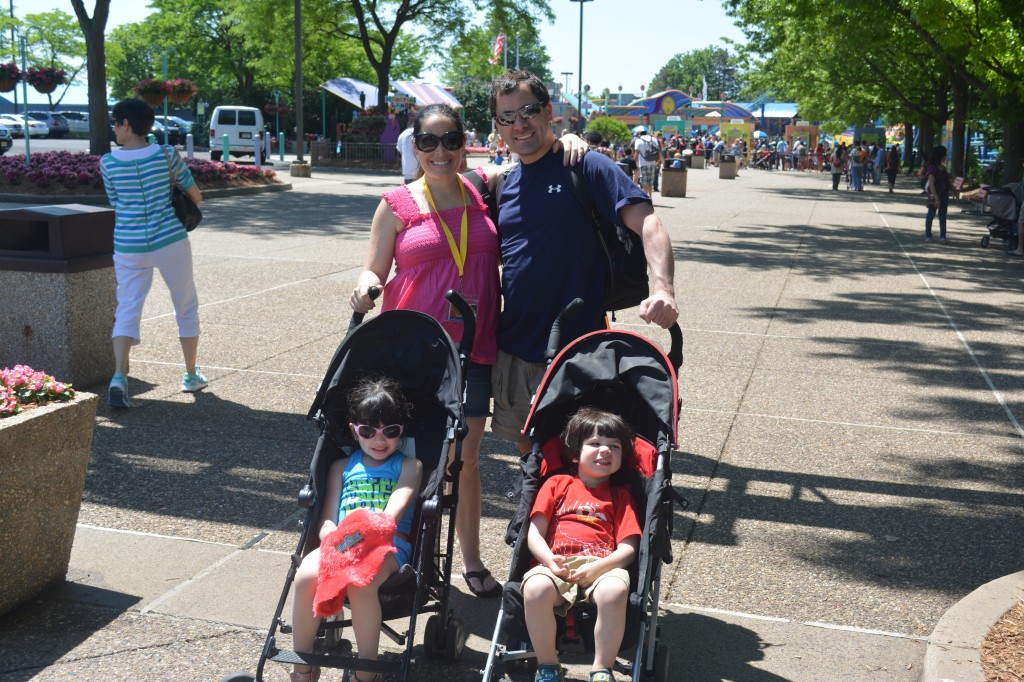 Don't miss the Imagination Movers at Sesame Place! Emmy winners Rich, Scott, Dave and Smitty of the hit Disney Junior show Imagination Movers will perform their most crowd-pleasing tunes. As always, the Movers will inspire lots of audience participation as they encourage the crowd to "jump up, get down, stand up and turn around!"
Paid park admission is required in addition to concert reservations.
Wednesday, July 16 – Thursday, July 17, 2014 in Monster Rock Theater
Show Times:
Pricing:
Adult (ages 10 & up) $10
Child (ages 2 – 9) $10
Children 23 months and younger are free but require a reservation. Infants will be required to sit on the lap of an adult.
Reservations are required and limited to five reservations per family for one of the six shows. Tickets are non-refundable and non-transferable.
Win it: One winner will receive a 4 pack of Sesame Place tickets to use anytime this season. This giveaway is run via rafflecopter, so click read more to see the actual giveaway. The only mandatory entry is to tell me who you would bring to Sesame Place in the comment section proceeding the post. While the other entries are optional, I highly suggest filling them out to increase your chances of winning. US only. Good luck!
a Rafflecopter giveaway