**I participated in a campaign on behalf of Mom Central Consulting (#MC) for Sprint. I received a product sample to facilitate my review and to thank me for participating.**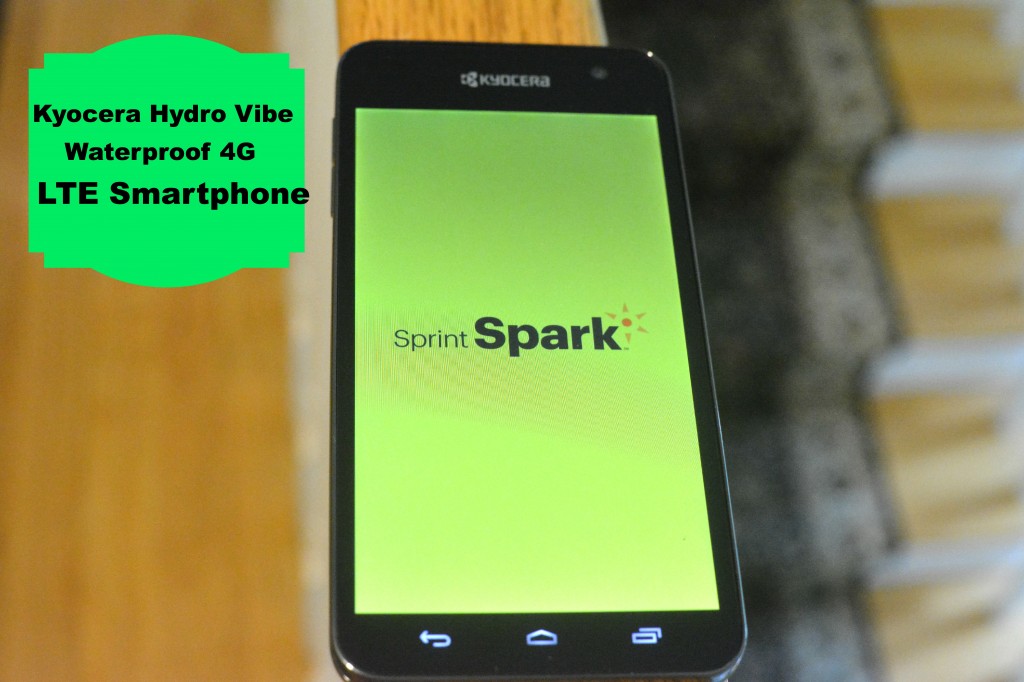 Well, it's about time! I mean how many phones do us moms have to lose to water damage before someone cames up with this brilliant idea!? Finally Sprint has answered my prayers with the Kyocera Hydro Vibe waterproof 4G LTE smartphone! And just in time for beach season! This is the amazing part of being a Sprint Ambassador for the year, is getting to test out all of their new products, and for this one in particular, I've got quite the rigorous testing system! I mean two tiny kids, soon to be joined by a newborn during the summer in Rhode Island.
Just to remind you our summers in Rhode Island consist of lots of outdoor time, the weather here is actually beautiful, not too hot and humid. I  think this is to make up for the horrendous winters. We spend lots of time at the beach and pool and of course I always have my phone with me! Of course my kids always want to grab it to take a "picture" or play an app, so inevitably I have lost countless phones to water damage. I am not even kidding!
The beauty of this phone is that it can actually withstand my lifestyle! It is not just me; I know moms everywhere are going to be so grateful for this product! I can still have my phone with me to capture candid photos at all times, but if it drops in the pool by accident, or let's say he toilet during a potty training break when I forget it 's in my shirt pocket…(not that that's ever happened to me ) It's not the end of the world! The phone survives! In fact the Kyocera Hydro Vibe waterproof 4G LTE can remain submerged for up to 30 minutes and still survive.
Okay if you don't believe me, see this photo of me submerging my phone in the sink. I was slightly worried at first but boy, there was zero damage and it worked 100 percent. Amazing if you ask me! No more worrying about buying an expensive waterproof case or dropping my phone in the water. No problem letting Zane and Hayley take the phone at the pool club. I no longer have to stress out about them accidentally dropping my phone in the water.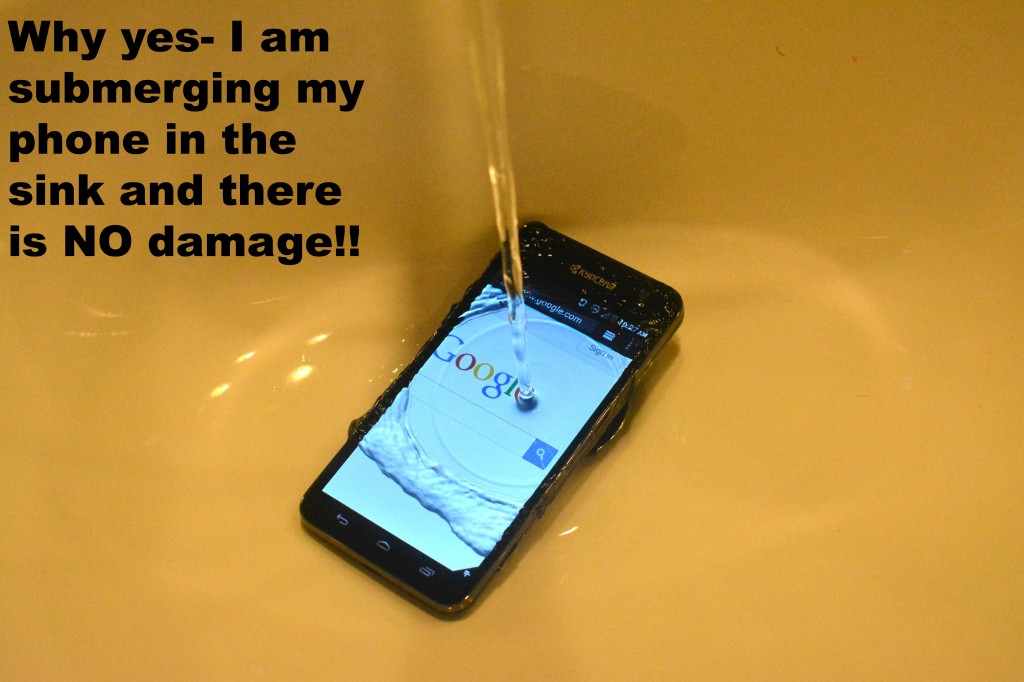 They must have actually taken family excursions into account when they created the Kyocera Hydro Vibe Waterproof 4G LTE Smartphone because it comes with a 2,000 mAh battery that lasts much longer than usual on a single charge.  I seriously feel like I am always charing my phones all day long, and because of the longer battery on this phone, I no longer have to worry!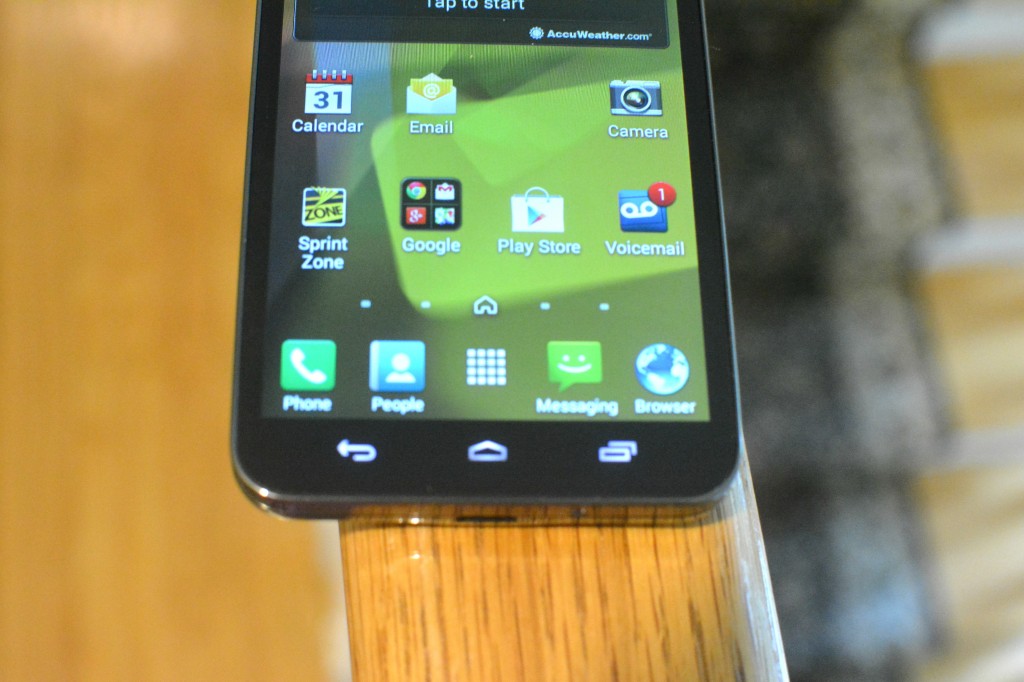 It also comes equipped with a 4.5-inch qHD impact-resistant touchscreen display and an 8-megapixel-rear camera with LED flash and video camera so I can still be as visual as always, even though the phone is waterproof!  The camera on this phone is truly second to none. The quality I capture even when the kids are playing in the pool, is truly fantastic. I just took this picture of my daughter at her dance recital on the phone and look how crisp and clear it came out: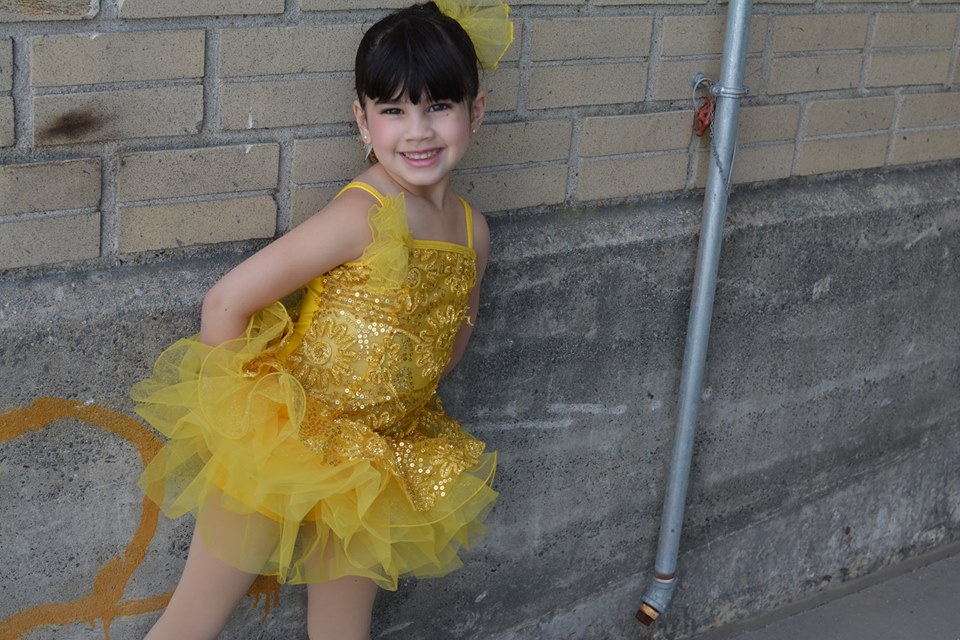 The Kyocera Hydro Vibe waterproof 4G LTE smartphone will also be able to run on the Sprint Spark network, which enhances the phone's LTE service, allowing for high quality video which I love. In the summer, there are tons of videos to be taken, and this phone will allow me to do that effectively and efficiently.
They have really pretty much created the ideal phone for moms with this one, it's practically indestructible without giving up the image quality or functionality. I am excited to have one less thing to worry about on our beach and pool trips this summer, or even trips to the potty! I have a baby on the way and that addition to our family will be enough to handle, without having to worry about who is holding my phone at any given moment of the day. Thank you Sprint! You've done it again!