*I wrote about my experience with Poise Microliner as part of a sponsored post for Socialstars. #PoiseWithSam*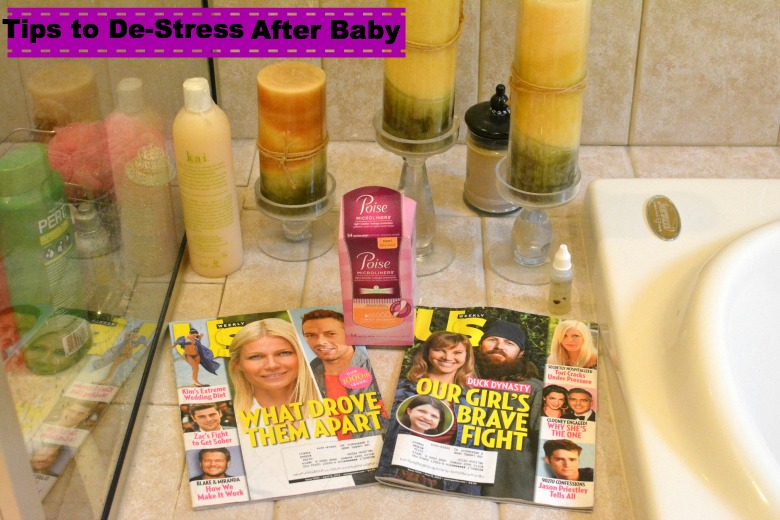 Baby Girl is going to be born this Monday- 7/7! I am absolutely excited but completely nervous too. While it is my third child and I probably know a lot more than I did with my first, bringing any child into this world is absolutely wonderful but terrifying at the same time. I decided last week, while I was packing up her baby bag for the hospital, to mentally make myself a check-list of things I can do to de-stress after Baby Girl is born. This pregnancy has been absolutely the most stressful one to date between having the Swine flu, Stomach flu, LBL (light bladder leakage), morning sickness to 20 weeks, and intense back pain. I think I deserve some time to de-stress- Don't you?!
I have shared my tips here in case anyone who is about to give birth wants to partake and try to de-stress too. We all should treat our bodies well and give ourselves rests for birthing a baby for the last 10 months.
TIPS TO DE-STRESS AFTER A BABY IS BORN:
1. Pack Poise Microliners in your Diaper Bag: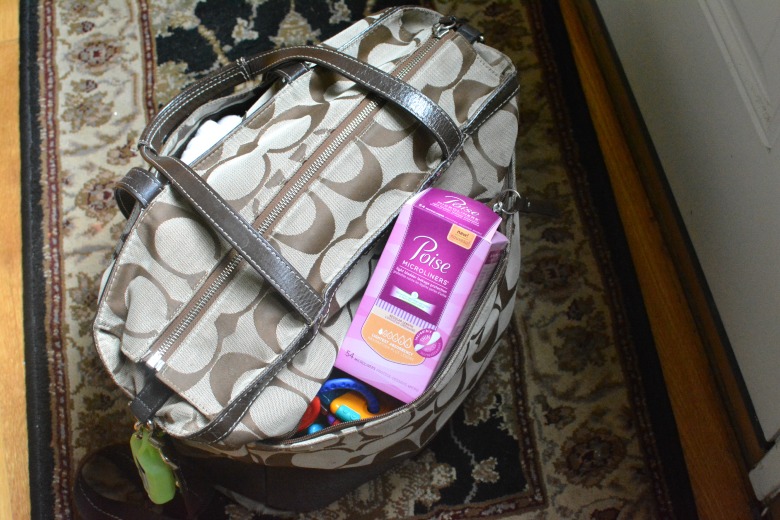 I mentioned I had LBL throughout my pregnancy and it was horrible up until the point I found out about Poise Microliners. Prior to using Poise, anytime I would laugh or cough, I would seriously pee myself. I am not embarrassed to say because I am sure you can all relate if you have gone through a pregnancy. I also know that after having a C-section, the chances are my LBL will continue for some time.
Now I don't have to be worried about any additional accidents because I have Poise  Microliners put right into my diaper bag. Poise Microliners slip on and are incredibly thin, all while providing protection to help keep you dry and comfortable every single day. So, during my long days ahead, when I am smiling at Baby Girl and cooing along with her, I can make sure I don't have to worry about changing her diaper and my underwear. I am all set with Poise and they help me not have to worry about a thing after she is born. I am a huge Poise fan now and recommend them ten-fold when you need a liner to help you stay dry. Don't worry- if you have gone through pregnancy, you know this is nothing to be ashamed of. You just need a great solution like Poise Microliners.
2. Take a mini vacation or day outing: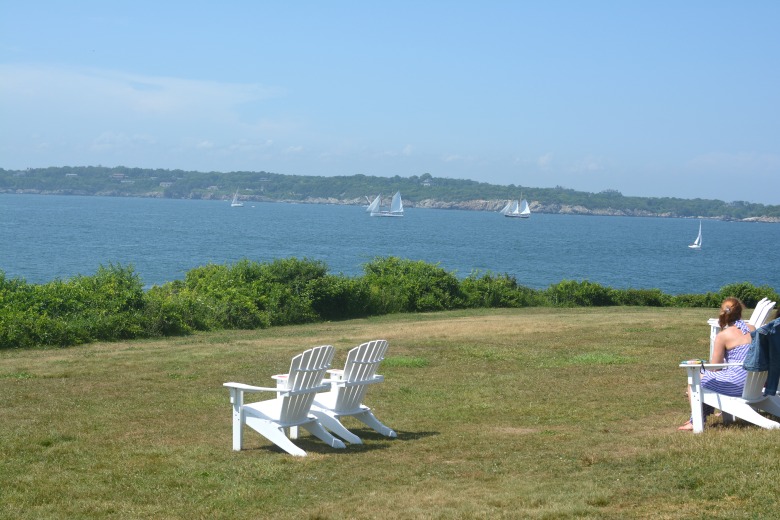 Sure, I know what you are thinking, this is much easier said than done. But the truth is, you just spent 10 months worrying about your baby and now that she/he is in the world, you want to enjoy. However, taking care of a baby is A LOT of work with constant diaper changes, feedings, lack of sleep, and less time for yourself.
If you can get a family member to come, even for a few hours, you can enjoy a small day outing with your family or friends. For me, we have a favorite spot in Newport that we go to just sit on the chairs and relax. There is nothing that de-stresses me more than watching the boats and enjoying our favorite part of Rhode Island, Newport. We have a great meal, some non-baby conversations, and relax. If you can do this around your town or even a mini vacation, it will be sure to de-stress you.
3. Take a few minutes each day for yourself: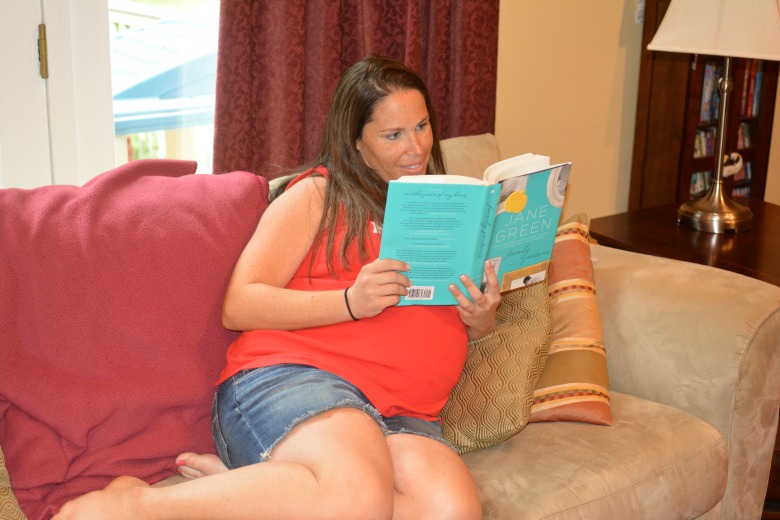 I know again you are thinking easier said than done! However, it is essential that a mom have some time away from the baby. Being my third baby, I remember feeling so guilty when Hayley was born. I wanted to be with her forever but always felt bad when I left her in the hands of others. I learned quickly by my third, that a mom needs some personal time, for herself. Some suggestions are starting a new book, starting a new TV series (hello Downton Abbey), or just taking a nice Bubble Bath.
4.  Meditation: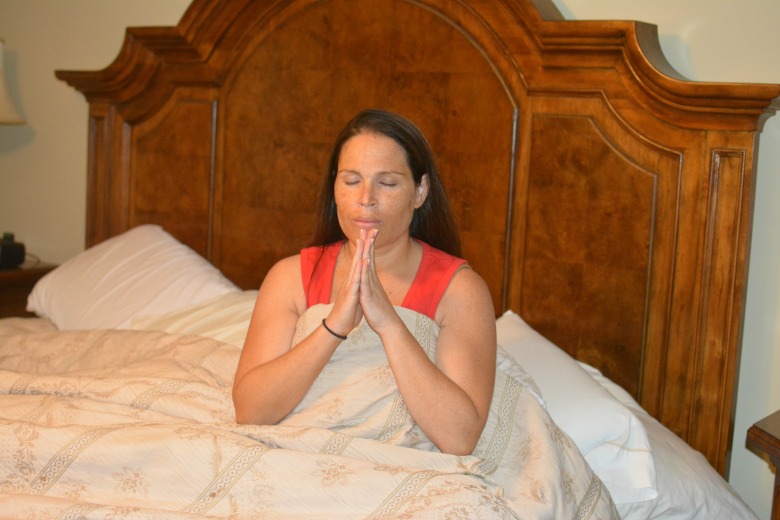 I am not at all an expert in meditation but I try my hardest to each day, practice it. I find a quiet spot (usually my bedroom) in the early morning before the baby/kids wake up, and just close my eyes, while doing my deep breathing exercises. There is something so calming about practicing meditation in the confines of my bedroom and making sure I am relaxed when I start my day. With a baby, there is tons of hustle and bustle of the days, but when you partake in a few minutes of meditation, you will be sure to have a less stressful day.
5.  Exercise: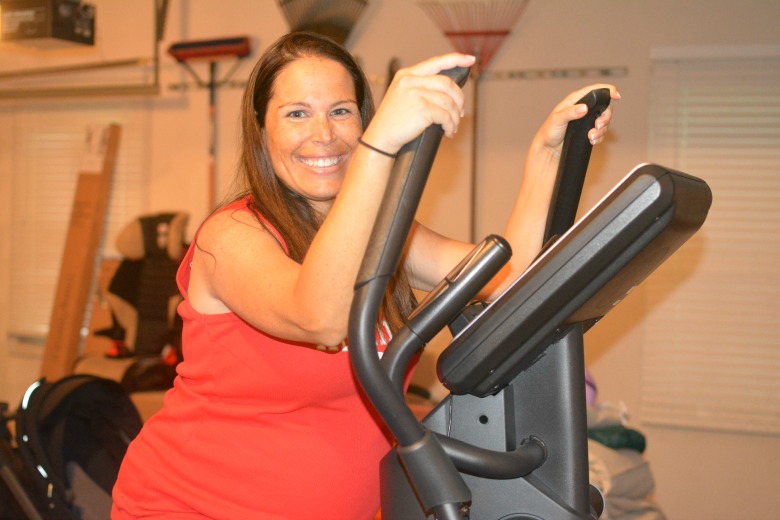 I know this is so well known that exercising is good for you physically, but did you know how good it is for you mentally. For me, as soon as I get the go ahead from the doctor, I plan to hop back on my elliptical and start doing my morning exercise routine. Working out, makes me feel a lot less stressful about my day, if I partake in it, early in the morning. I like to get up before the kids and do 30-45 minutes on my elliptical, while working out to Good Morning America. You should see what a difference it will make in your stress levels (besides getting you back in shape), if you work out.
I hope these tips help you along your journey, to starting out as a new mom or a seasoned mom. I know I plan to use them and hope you do too!  Do not forget that if you want to try out the totally awesome Poise Microliners, to head over to the Poise website to try your free sample today!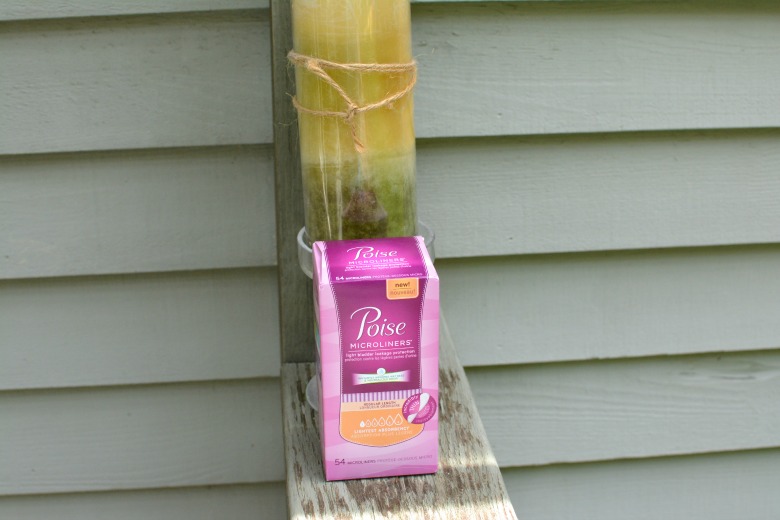 Welcome to Motherhood!!