*This is a sponsored series with Choice Hotels. I am receiving compensation and a 2 night stay at a hotel in exchange for posting. All my opinions are my own and not swayed by outside sources.*
In celebration of its 75th anniversary, Choice Hotels International, one of the world's largest hotel companies, announced today the launch of #VacayGoneCrayCray, a summer contest that will award one lucky participant the $10,000 grand prize for a vacation do-over on a past trip gone drastically awry.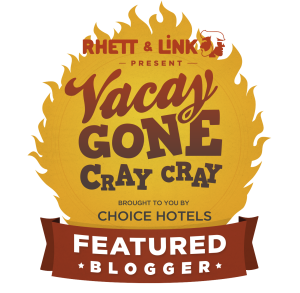 So I decided to share our Thailand vacation #VacayGoneCrayCray with all of you! We decided to go to Thailand about a year prior to planning our trip. We set all our arrangements and ventured out at the beginning of September 2013. Just to give you some perspective, it was a 24 hour plane trip to get there with over 8 different plane connections in between. We knew this going in but I was determined to visit Asia and wanted to start out my tour with visiting beautiful Thailand.
We got to Thailand without any hitch. Once in Thailand, we seriously had the time of our life. We got to spend a day taking care of elephants, going to a monkey farm where we got up and close with gorgeous baby monkeys, visited tigers, got $1 spa treatments, visited all the night markets, and ate the most delicious food. It was a trip of a lifetime and if I had to do it again, I would in a heartbeat. Everything was absolutely perfect about that trip.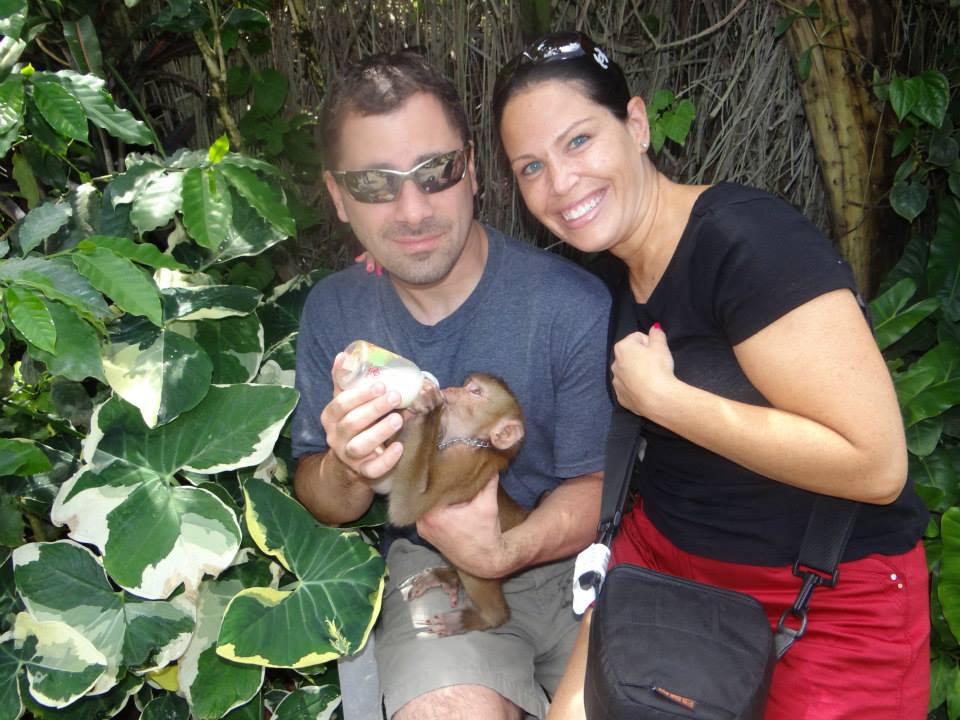 Now is where my #VacayGoneGrayCray story comes in. On our departure from Bangkok, we went from there to Japan and landed in Japan around 5 AM EST. We were obviously exhausted but we knew our next flight from Japan to NYC would be taken off in about an hour and I can sleep the rest of the way home. Low and behold, we get on the plane and are taxing, ready to go back to NYC. The only problem is two minutes before the actual take off, the pilot says that the plane had a malfunction and we had to turn around for about 30 minutes while maintenance checked it.
I thought to myself no problem- what is 30 minutes. In my head, I was surprised though we made it that far to the runaway without them detecting a problem. When the maintenance crew came to see what was wrong, they told us they needed to replace a part of the plane and it would be about an hours wait. Again, I thought no problem and went with the flow.
I decided to fall asleep for a bit (since they did not let us off the plane) and woke up to the announcement that our take off was delayed again. This kept going on all afternoon and finally SIX hours later we took off. We were never given any details and we were never allowed to exit the plane. There were young kids on that plane and I just felt horrible. They did give us food which was nice but boy, was it a crazy story. What followed was we had to divert our landing to LA since the plane did not have enough fuel to land in NYC. We knew that, once the pilot announced it prior to take off, but it put another wretch in the hellish travel day. We did finally arrive in NYC, the next day! It was a fantastic vacation but what a #VacayGoneCrayCray ending to the trip.
Do you have a #VacayGoneCrayCray story???
How to enter the #VacayGoneCrayCray contest and more about the contest: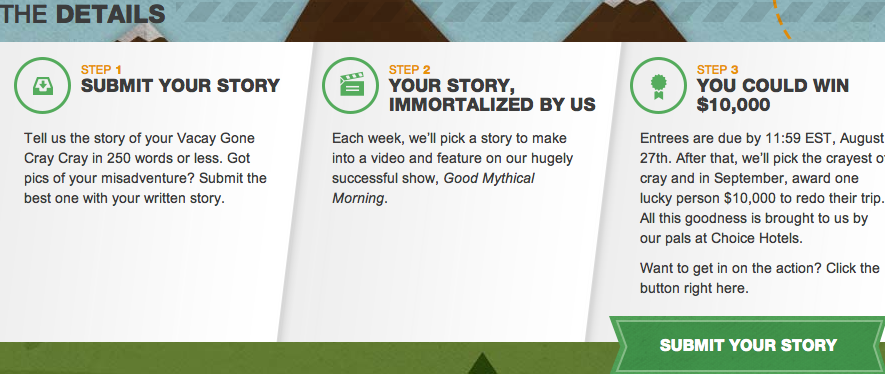 CHOICE HOTELS LAUNCHES #VACAYGONECRAYCRAY CONTEST
Travelers share vacation misadventures for chance to win grand prize of $10,000 trip redo
Every traveler has a story about a vacation or business trip that didn't necessarily go according to plan," said Robert McDowell, senior vice president, marketing and distribution of Choice Hotels. "This summer and in honor of our 75th anniversary, we wanted to connect with our travelers in a fun and unexpected way. Through the #VacayGoneCrayCray contest, Choice Hotels can help turn those crazy misadventures back into positive memories."
YouTube sensations Rhett & Link have signed on to generate buzz surrounding the contest, and will select the best of the worst trip experiences to reenact on their Good Mythical Morning Show every Thursday for their millions of viewers.
For consideration and to be eligible for the grand prize, participants are required to submit their most extreme vacation misadventures beginning June 30, 2014, via www.vacaygonecraycray.com or through the embedded video link on Rhett & Link's YouTube channel. The first vacation misadventure will be reenacted by Rhett & Link on Thursday, July 17, 2014.
The contest entry deadline is August 27, 2014 at 11:59 PM, EST, and the potential winner will be announced September 4, 2014.
For Official Rules, including prize descriptions, and how to enter, visit www.vacaygonecraycray.com.