***I am a member of the Collective Bias®  Social Fabric® Community.  This shop has been compensated as part of a social shopper amplification for Collective Bias and its advertiser.*** #UltimatePlaydate #CollectiveBias***
It is officially summer here and the kids are out of school. While I absolutely love this time of year, I find myself pondering each day what to do with the kids. Hayley and Zane enjoy having a playdate as much as they can all summer long. These playdates allow me to find fun activities for the kids to do and I love to see them light-up at my suggestions.  Honestly, having these playdates are also special for me too, because it allows me to see my kids develop independence away from me and have fun. What makes this mama truly happy is when they have a huge smile on their faces during those special times with their friends. Since the end of the school year is upon us, I thought I would have the #UltimatePlaydate and invite some of their friends over for special fun with Crayola and Juicy Juice.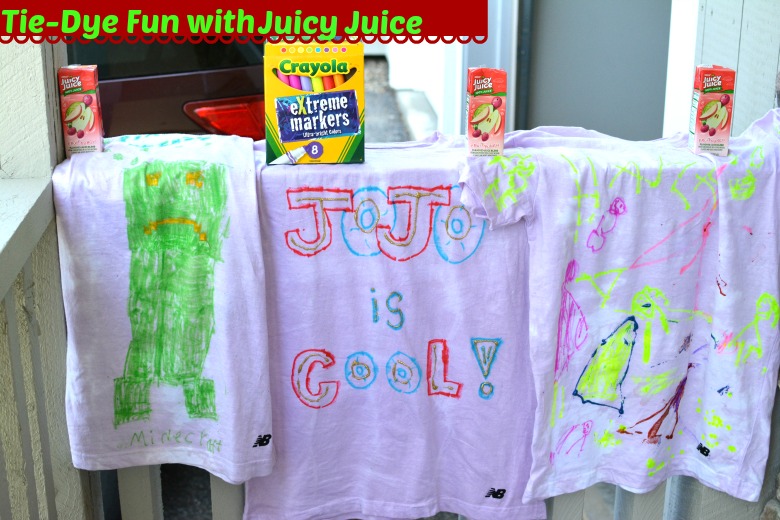 I knew definitely what I wanted to do at our end of the year playdate. I wanted to try to do a special craft that I remember vividly doing as a kid- Tie-Dying! I thought to myself it would be fun to "attempt" to tie-dye with Juicy Juice and decorate all of their creative shirts with Crayola products when we were done. During our playdate, I would also serve little cups of Juicy Juice, which is a fan favorite in our household. My kids LOVE Juicy Juice and as a mom I am all for it, since it is healthy fruit beverage choice. Kids love the taste of Juicy Juice and adults love the nutrition in the no-sugar added juices. It is a win-win for all!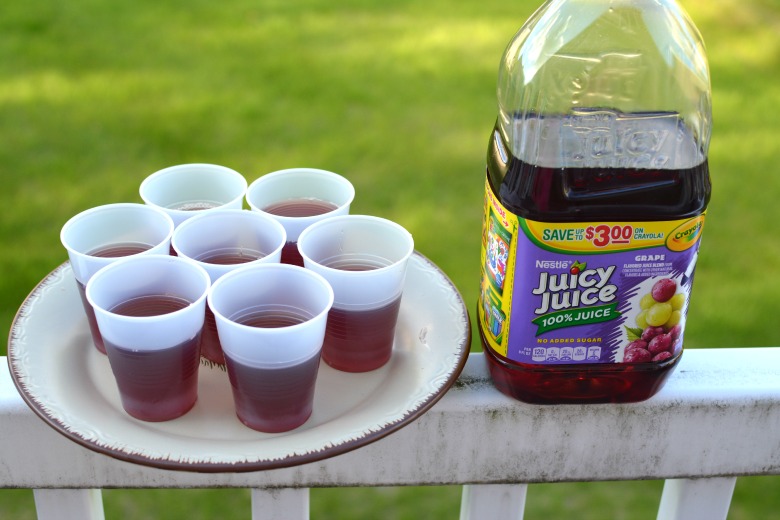 I headed to my local Walmart to purchase several Juicy Juice selections including the 64 oz. mega- bottle and the Fun Size juice boxes. My 5 year old loves to drink from a cup so I thought it would be convenient to get Juicy Juice in bottle form, while my 3 year old is totally not ready for a cup, but rather prefers the juice boxes. I readily found the Juicy Juice products in the juice aisle at my local Walmart. While I was there, I noticed that on specially marked packages of Juicy Juice products (until September), there are up to $3 off coupon savings on toddler and kid appropriate Crayola products such as Crayola Color Wonder and My First Crayola. Additionally, there is a $1 off Juicy Juice Instant Redeemable Coupons applied to marked packages of Crayola Wonder and My First Crayola. Of course since these coupons were too good to pass up, I then headed straight to the kids craft aisle and bought some supplies for Tie-Dying including Crayola markers, glittery pens, shirts, and more.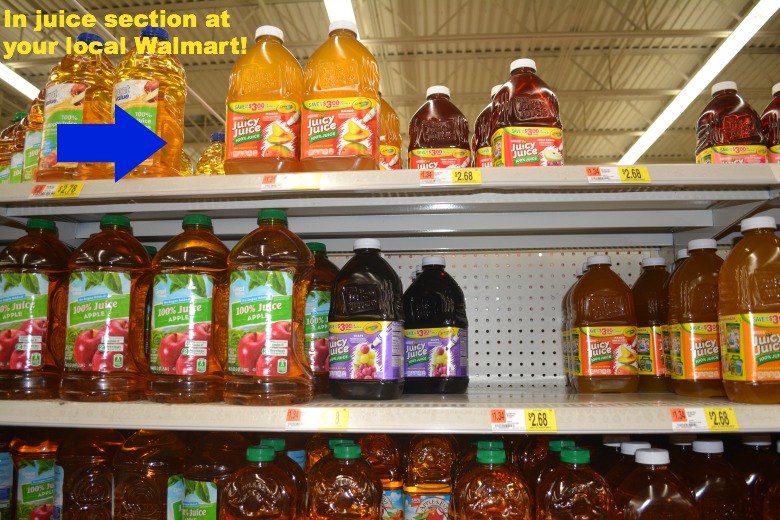 When I got home, I got everything ready for our playdate. I was slightly worried because I never tie-dyed with juice before but it came out FANTASTIC and boy did the kids have a blast! It was so easy to do and would make a great playdate activity this summer.
How to Tie-Dye with Juicy Juice:
1. Fill large bucket with 64 oz of Juicy Juice.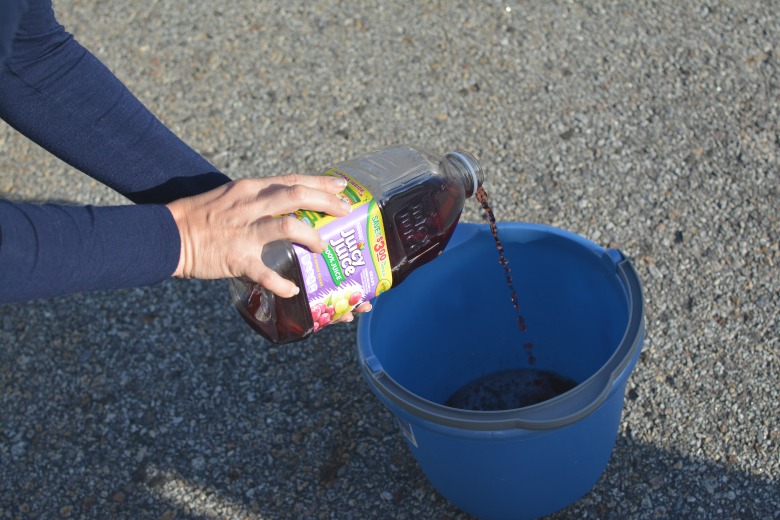 2. Take plain white shirts and fold them up in 1/2 inch rolls from the bottom of the shirt to the top. You can then rubber band the shirts the way you want. I decided to put three rubber bands around each shirt, and this seemed to work great. Make sure you double up the rubber bands to make it tight. If it is loose, it will not take.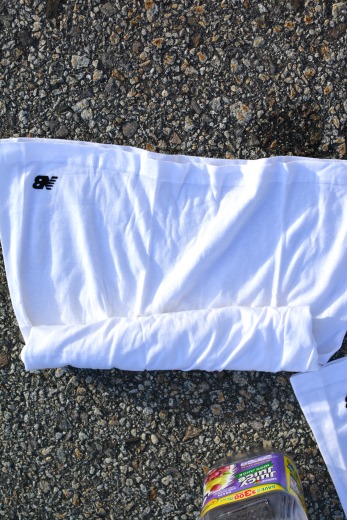 3. Have each child take his/her shirt and dunk the rolled shirt (from #2) into the solution of #1. Soak the shirts for about 10 minutes.
4. Take out the shirts and hang to dry in the sun. It did take overnight for them to dry but we really soaked them well. We left the shirts on a tree and the next morning, they were good to go. We were having a sleepover so this was easy enough to do. However, if you want to do it all in the same day (and this is very feasible), hang them for about an hour and then put them in the dryer. You will not lose the Tie-Dying, so do not worry!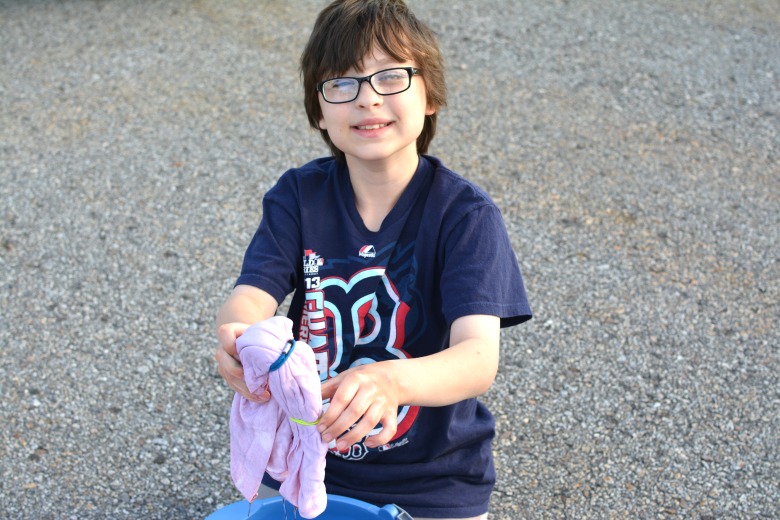 5. I then unrolled the rubber bands and saw that the shirts were Tie-Dyed! The kids were so excited. It really came out so great!
6. To add extra fun to this craft, have the kids decorate their new Tie-Dyed shirts with various Crayola products such as markers, glitter pens, etc. They can create just about any design they want.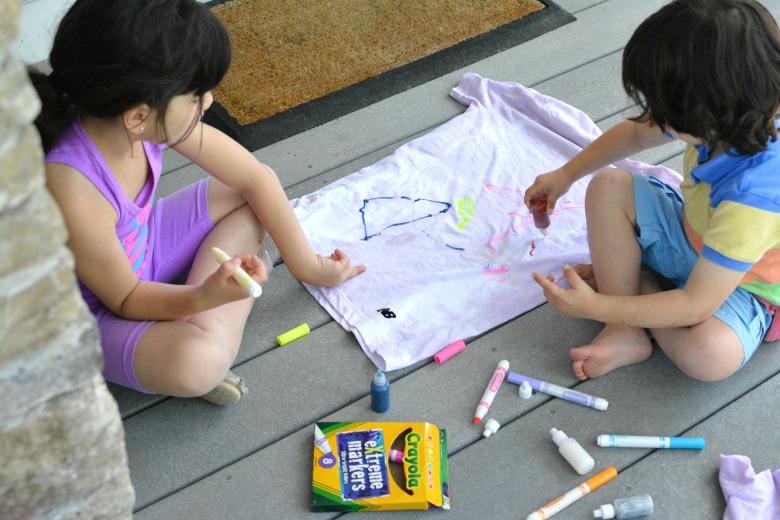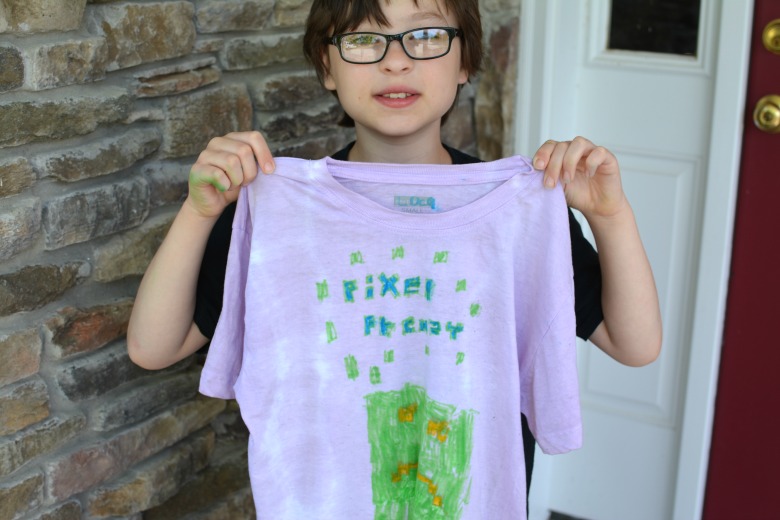 That is your steps for Tie-Dying and let me tell you, the kids had a blast and it allowed me to create a playdate that named me "Mom of the Year!" I am totally not but this craft kept them smiling the entire time. During our breaks, I served Juicy Juice so they would not get dehydrated in the 90 degree weather. The kids raved about the juices and kept asking for more! Perfect drink for a playdate to provide child nourishment and nutrition! With Crayola and Juicy Juice, I had the #UltimatePlaydate and was able to encourage Hayley and Zane's friends to have fun, while learning independence. They also loved creating nice driveway chalk designs and coloring! It was a truly fun day had by all!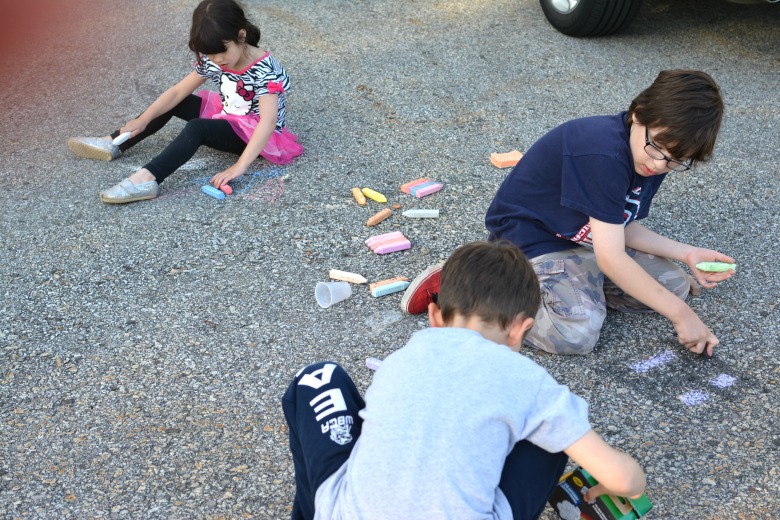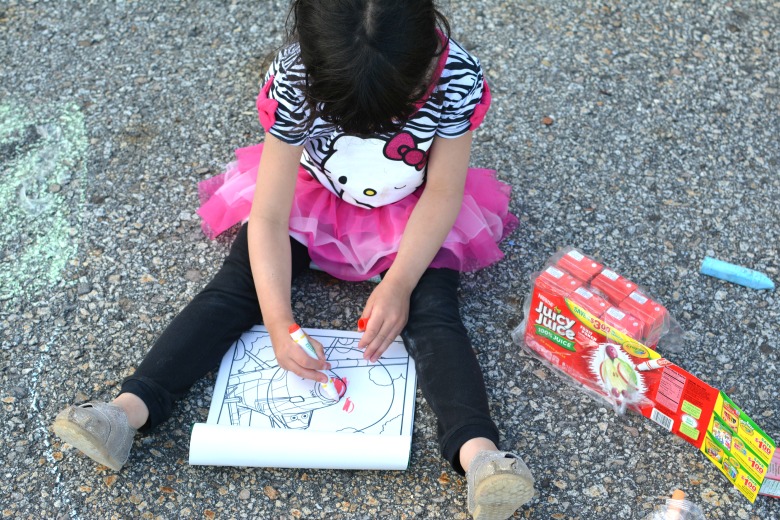 Make sure you stock up on Juicy Juice this summer and remember those special coupons above to save on Crayola products! Create your own craft and have a great summer everyone!