My 5 year old absolutely loves to dress up. It is by far one of her favorite activities to do with her friends and I love it because it sparks her imagination. Each day, she likes to pretend to be a different person- a princess, fairy, doctor, etc. You name it and chances are she has the outfit to go along with it. Recently, a great company called Just Pretend Kids sent Hayley this amazing bride outfit, that she insists she is going to wear this year for Halloween.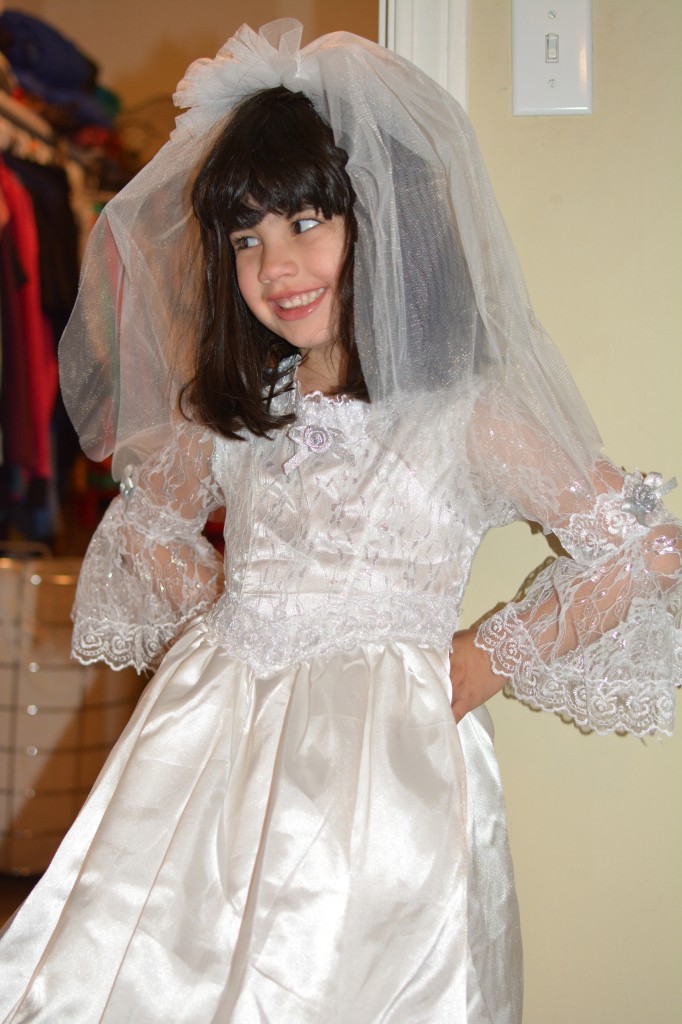 Just Pretend Kids  is all about inspiring creativity with beautiful tutus and accessories, among other things!
Their beautiful costumes inspire imaginative play – play that allows children to explore themselves and the world around them. From a fairy, to a dinosaur or princess. They have just about anything and everything you are looking for when trying to find the perfect dress-up outfit or accessory for your child. They have a large selection of tutus in just about every color and style imaginable. They also have a great deal of costumes and dress up including the enchanted collection, infant rompers, and toddler animals. Whatever you are looking for to have that perfect dress-up for your child, Just Pretend Kids has it!
The Elegant Bride costume Hayley received was simply amazing. She looked like a real life bride complete with the gown and veil. The quality was also second to none. I have never seen a costume seem to life-like to me. Complete with veil and hoop skirt, this costume is sure to lead to happily ever after in your child's storybook fantasy ending. Like I mentioned above, Hayley wants to wear this for Halloween and I will most certainly be letting her. I am sure after that, it will remain a dress up staple in her room.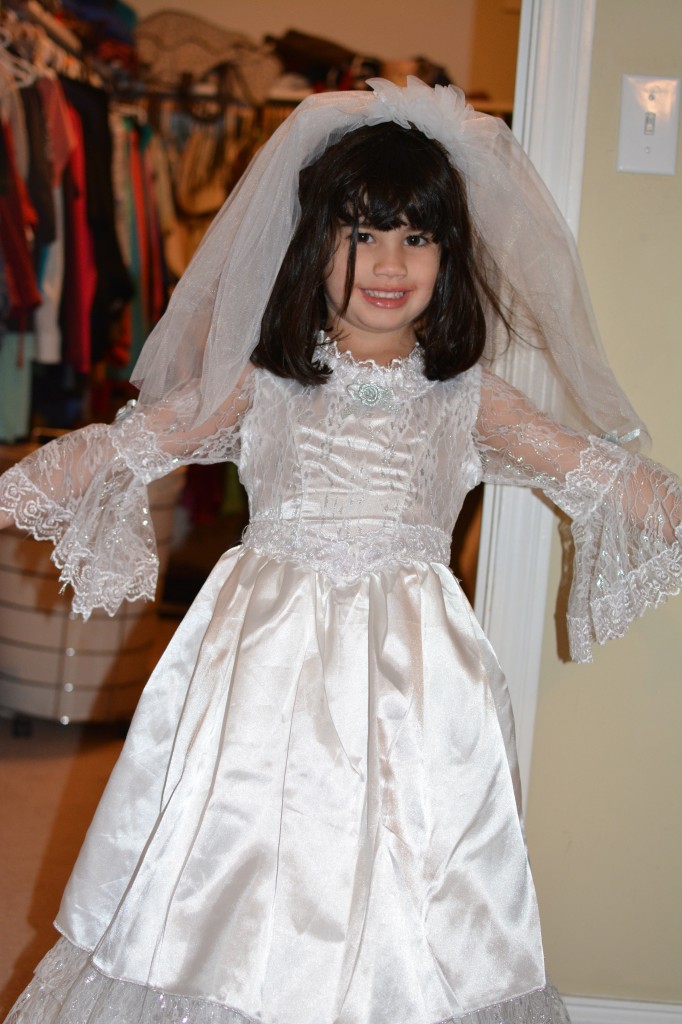 Be sure to cheek out Just Pretend Kids to spark your child's imagination today!
*I received the above for review. All my opinions are my own and not swayed by outside sources.*