*This is a sponsored post written by me on behalf of OneBar.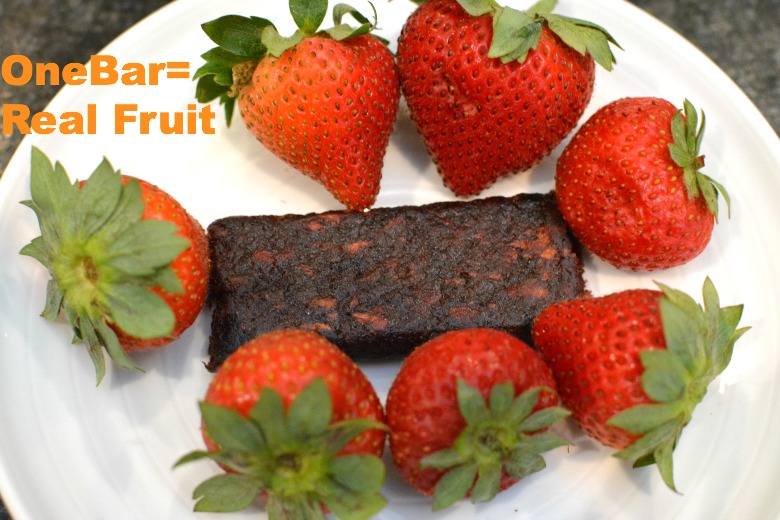 Let me tell you how hungry I am being pregnant. Okay, I am not going to lie, I get hungry 24/7 even when I am not pregnant. I like to keep snacks with me that are nutritious and will keep me full for quite some time. One of my new favorite snacks are OneBar. This is not at all like your "normal" bars that you will find on the market. The bars are so much more in that they actually contain a full serving of fruit! Yes, I know what you are thinking, "But I can just grab a piece of fruit!" True, but it is much more difficult to take a piece of fruit with you wherever you go. Believe me I have tried and the banana that I kept in my pocketbook for days turns a horrible brown color or somehow my daughter manages to take a bite out of my peach and leave the rest uncovered in my pocketbook. With the OneBar, you can take it with you wherever you go, and know that you will never have to deal with any of the fruit issues.  OneBar is completely portable for all your snacking needs. Just put one in your pocketbook and you will be good for the whole day!
OneBar comes in three delicious flavors including Apple, Cherry, and Mango. Truth be told that the first day we received these, Hayley ripped into the Mango one and did not let me have a single bite. I guess I can't be too upset because she was telling me to keep buying these for the house. Delicious and nutritious- you can't beat that! My favorite would probably be the Cherry bar, which has the ingredients of dried pears, dried apples, dried cherries, aronia juice concentrate, cherry juice concentrate, fiber, baobab super fruit, and natural flavor. There is absolutely no added sugar and even Zane (who has a severe peanut allergy) can enjoy these nut-free bars.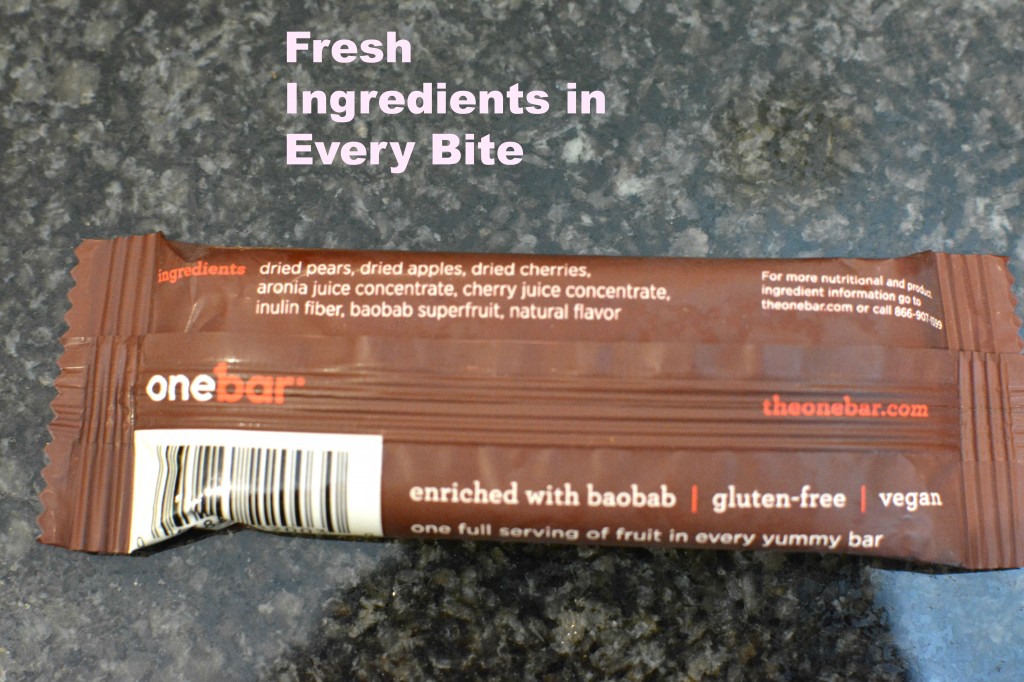 When reading my description of the ingredients above, you might be wondering what is baobab super fruit and why does the addition of it in the OneBar make it so good for you? The answer is quite simple. It is a powerful super fruit that is packed with more nutrition than any other super fruit. Baobab is one of the few sources of dietary calcium found in plants – perfect for vegans and vegetarians and has nearly six times the amount of potassium found in bananas. It also packs in a great deal of Vitamin C, Magnesium, and Fiber. So you know by eating the OneBar, you are getting a ton of nutritional benefits.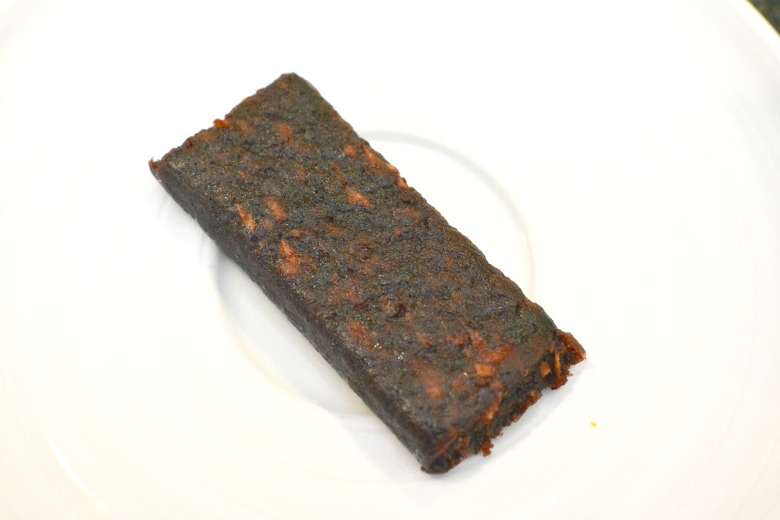 OneBar provides a low-calorie snack that I can take with me anywhere. The only problem in my household is keeping it here. My whole family really enjoys the taste so I have to make sure I stock up for the summer. They don't care if mama is pregnant and starving, they want the OneBar all to themselves. I can't blame them though! I highly recommend picking up OneBar for a great, nutritious, delicious, and satisfying snack this summer.
There is a great giveaway going on below for three boxes (all three OneBar flavors, including Apple, Cherry and Mango) that you can win. There will be 40 winners so definitely enter! Follow the rafflecopter below and good luck. Also, if you enter  EasyFruit at the OneBar website check, you can get  25% off your total order placed by August 31.

a Rafflecopter giveaway

 So, what do you like best about OneBar? Tell me below….
*This is a sponsored post written by me on behalf of OneBar.