This past weekend, we took the kids to New Hampshire and needed a great DVD in the car to keep them busy the entire time. Lucky for us, the brand new (just released on May 20) Mickey Mouse Clubhouse: Around the Clubhouse World did just that! The kids were entertained from start to finish with this great DVD! What kid does not love Mickey Mouse and this DVD makes it so much fun to get into all the action?!  I highly recommend buying this DVD today for all those Mickey Mouse fans!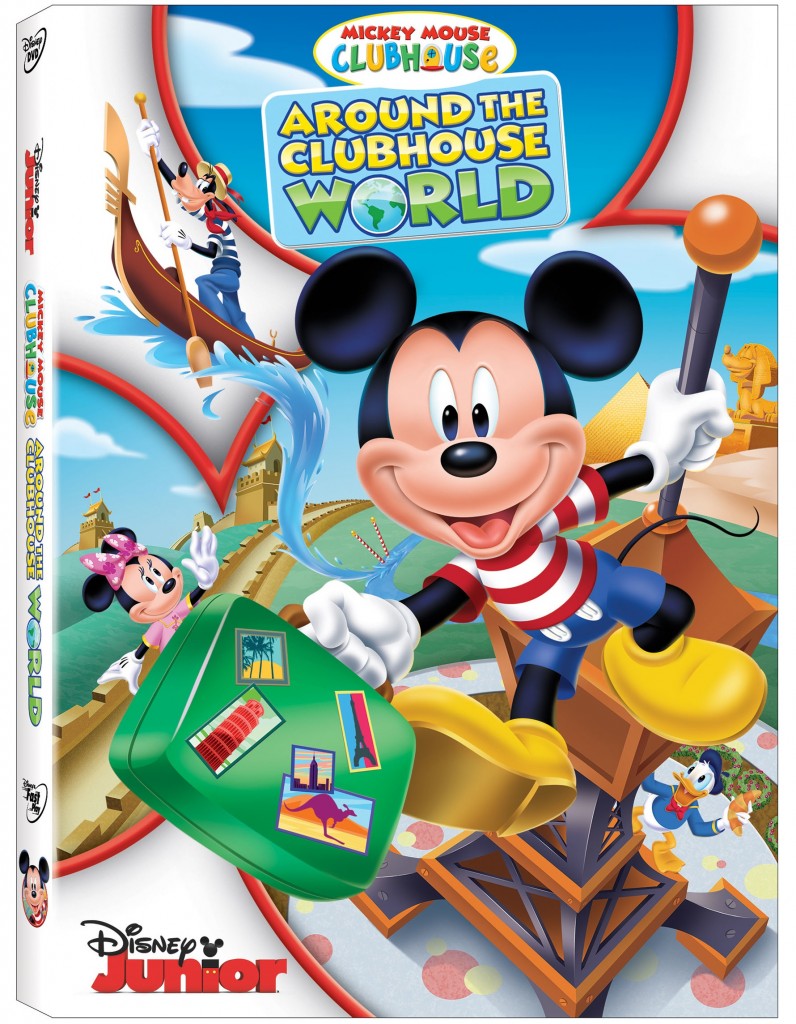 Synopsis:                             Pack your bags and grab your passport. Join Mickey, Minnie and pals on a whirlwind trip Around The Clubhouse World! Climb the Eiffel Tower in France and say "bonjour" to Mademoiselle Daisy and Monsieur Donald Duck. Then, rescue Gondolier Goofy when he goes adrift in Italy's Grand Canal; solve the mysterious riddle of Pharaoh Pete's pyramid in Egypt, and meet a dancing dragon at the Great Wall of China. With your help – and the right Mouseketools – your Clubhouse friends can get their special passport stamped at each wonderful location. Featuring over two hours of song-filled fun, including four additional episodes, this global adventure proves it's a small world after all!
 Full-Length Feature:               Around the Clubhouse World
Additional Episodes:              Donald And The Beanstalk
                                                         Goofy On Mars
                                                         Mickey's Handy Helpers
                                                         Pluto's Dinosaur Romp
Bonus:                                           FREE Passport Activity Book
Be sure to Join Mickey, Minnie, Pluto and all Their Trustworthy Pals in The Newest Global Adventure on Disney DVD today! 
*   *   *   *   *   *   *  *   *   *   *   *   *   *   *   *