*I received the following DVDs from NCircle. All my opinions are my own and not swayed by outside sources.*
Spring is in the air, and there's no better time to celebrate science and the natural world around us with some of our favorite children's characters!  NCircleEntertainment, whose mission is to provide "Entertainment That Educates," is pleased to present three all new kid's DVDs entitled:
Sid the Science Kid: What is a Rainbow?
The Cat In the Hat Knows A Lot About That!: Space is the Place! 
Octonauts: To the Gup-X! 
 DVD DESCRIPTIONS
The Cat in the Hat Knows a Lot About That!: Space is the Place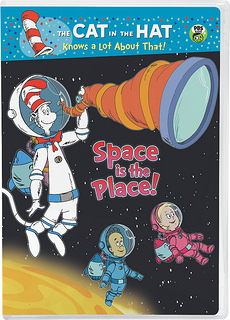 Join the Cat in the Hat on a trip into space, and learn why the cosmos is such a cool place! In this new DVD, the Cat and his friends visit each of the planets, the sun and the stars. Young viewers can learn why day turns to night thanks to our friend, the sun. 
Sid the Science Kid: What is a Rainbow?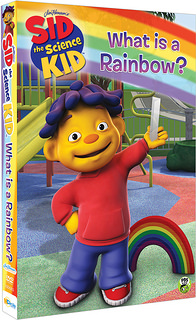 After a rainstorm, the sun comes out and Sid spots a big rainbow in the sky.  He races inside to tell his parents, but by the time he brings them outside to see it, the rainbow is gone.  Sid and his friends investigate rainbows at school where they discover that rainbows can only form when light passes through water droplets. 
Themes explored include: Where does light come from? How are shadows made? How are rainbows created? What causes darkness? 
Octonauts: To the Gup-X!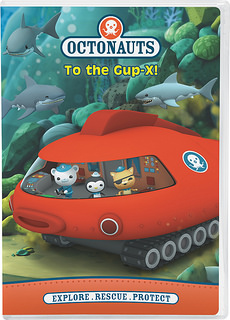 This DVD includes the following exciting adventures: Captain Barnacles leads a mission to rescue Dashi, who is trapped inside a giant whale shark; Kwazii takes to the skies to retrieve a precious book from a school of flying fish; Peso tries to bandage a Great White Shark without becoming his lunch – and much more! Plus, in a special extra feature, Tweak & Tunip tell you everything you ever wanted to know about the Gup-X!  
These are all adorable DVDs that will please any child in your life. They are brand new from NCircle, so you will want to make sure you buy them today and add them to your DVD collection. Add some fun with these awesome DVDs! 
Win it: One winner will receive a copy of each of the above DVDs. This giveaway is run via rafflecopter, so click read more to see the actual giveaway. The only mandatory entry is to tell me which DVD you are most excited to receive in the comment section proceeding the post. While the other entries are optional, I highly suggest filling them out to increase your chances of winning. US only. Good luck!