SpongeBob loves nothing more than being a fry cook at the beloved Krusty Krab (except his pet snail Gary, of course!), but in this new DVD collection- SpongeBob, You're Fired!-SpongeBob must learn to find a life outside of Mr. Krabs' watchful eyes. Tune in for 14 hilarious work adventures as SpongeBob tries new jobs such as working at The Chum Bucket with Plankton (gasp!), picketing with Squidward and even modeling in a commercial! This one-of-a-kind collection, which is packed with over three hours of content, is a must have for any Spongebob SquarePants fan and is sure to be a blast for the whole family. Created by Nickelodeon Home Entertainment and distributed by Paramount Home Media Distribution, SpongeBob, You're Fired is now available on DVD for the suggested retail price of $14.99.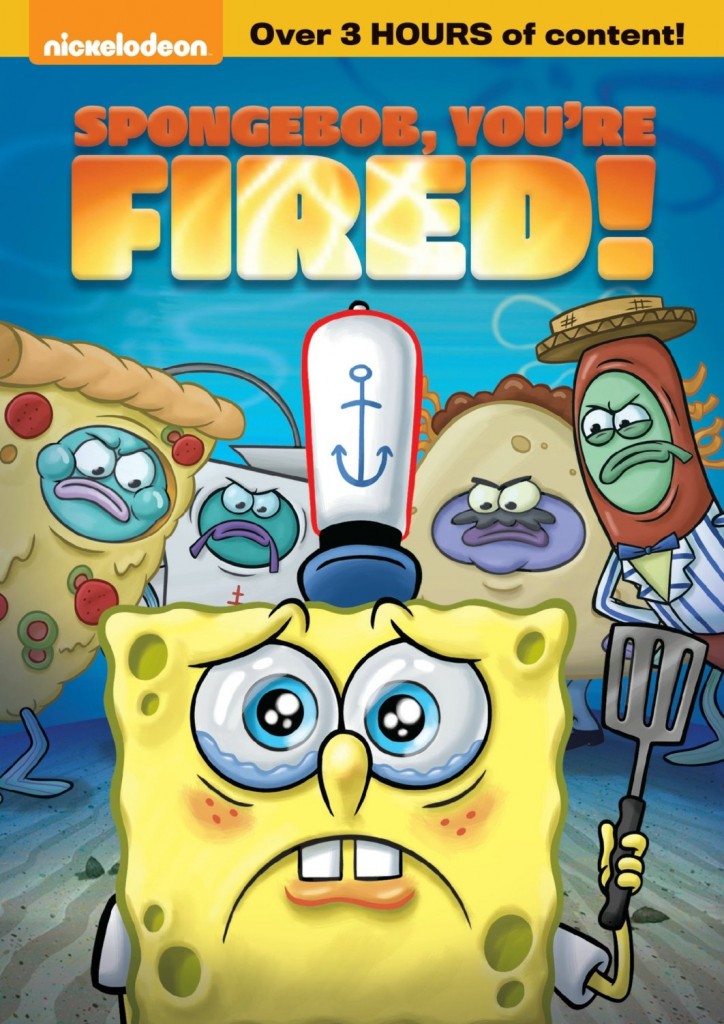 SpongeBob, You're Fired episodes include: SpongeBob, You're Fired, Neptune's Spatula, Welcome To the Chum Bucket, The Original Fry Cook, Le Big Switch, Model Sponge, Employee of the Month, Bossy Boots, Krusty Dogs, License to Milkshake, Help Wanted, Wet Painters, Krusty Krab Training Video, and Pizza Delivery.
This DVD is a must for any SpongeBob fan. Hayley and Zane's favorite episode is Bossy Boots but the truly love them all! Being that this is over 3 hours, my kids can watch it for a very long time to come and they do! Be sure to purchase this great collection on Amazon today!
*I received the above DVD from Nickelodeon. All my opinions are my own and not swayed by outside sources.*