May is National Skin Cancer and Melanoma Awareness Month.  Did you know that skin cancer is the most common form of cancer in the United States? One in five Americans will develop skin cancer in the course of a lifetime. This month I got the chance to interview, Skin Cancer Expert Dr. Mitch Gaynor to talk about the dangers of skin cancer.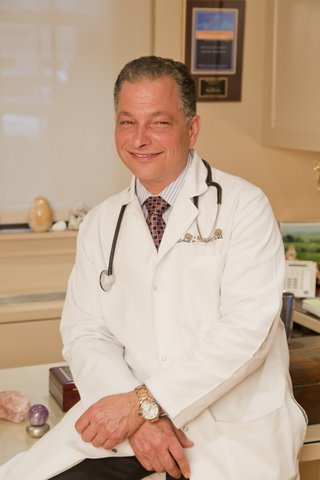 About Dr. Mitch Gaynor:
**Dr. Mitchell Gaynor has appeared on Dr. Oz and Martha Stewart Living.
He is an assistant attending physician at New York Presbyterian Hospital/Weill Cornell Medical Center and clinical assistant professor of medicine at Weill Medical College. He is also founder and president of Gaynor Integrative Oncology, where he practices an integrative team approach to oncology using the best of allopathic and eastern medicine to develop the best treatment plan for each patient. Websites: http://www.gaynoroncology.com/  and http://www.gaynorwellness.com/.**
We started out the interview with him telling me that skin cancer is one of the more preventable types of cancer with 90% of skin cancer caused by exposure to the sun.  He said it is so important to discuss skin cancer with everyone as it is one of the most preventable skin cancer but the most deadly form of skin cancer, melanoma, is on the rise. Early detection is absolute key to treating it early. He mentions that it is important to use skin block anytime on your sun with at least a SPF of 30. He also suggests nutritional remedies such as Vitamin B rich foods such as spinach, kale, tomatoes, yams, beets, and carrots. You need about 4-5 servings of these a day and suggests juicing so you can get a lot of these foods in at once. Mix these foods with some fruits and it will make a delicious drink that is great for your health. It helps decrease inflammation. He also suggests anti inflammatory foods such as Tumeric, Omega 3 fatty acids found in salmon, Chia seeds, and more. He recommends taking a baby aspirin every single day for cancer prevention. Taking a baby aspirin has been associated with lower risk of breast cancer in studies.  He is a big proponent of drinking Green Tea to lower your risk of skin cancer.
A doctor should check your skin every 6 months if you have a family history or once a year if no history. You want to make sure you do your own skin exams if you see any new moles. Any mole that becomes darker or raised, you want to make sure you see a dermatologist.
Nutritional therapy is very important as well as new breaking technology that is coming out to fight cancer. PD1 inhibitors are used to block the blocking agent elicited by the cell and this therapy is coming very prevalent. This can be combined with other therapies to direct against genes that cause cancer. This is very important in melanoma. Every time you are putting food in your body, you are doing your own type of gene therapy, which is so very important. What you put in your body helps slow down cancer and the causes of it.
Dr. Gaynor was extremely knowledgeable about skin cancer and I learned a lot from him about the causes/treatments of skin cancer.
*This is a partnered post. All my opinions are my own and not swayed by outside sources.*