I get so excited when I find a clothing line that I just love! One of my favorite lines is the Daisy Fuentes line at Kohl's! What is great about this line is the diverse styles of clothing she debuts, the quality of clothes, and the fantastic prices. This year is special because it is the 10th anniversary of the Daisy Fuentes Line at Kohl's! I decided to celebrate by going shopping for some of her gorgeous pieces!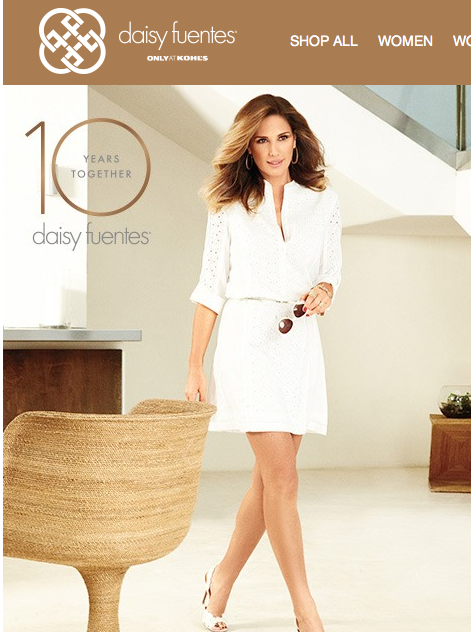 Being in my third trimester, I mostly shopped for tops but I could not resist buying a pair of white capris that I found. I had to buy them in a bigger size, but for the price and how good they looked on, I could not go home without buying them. This is the first outfit that I bought from the Daisy Fuentes collection: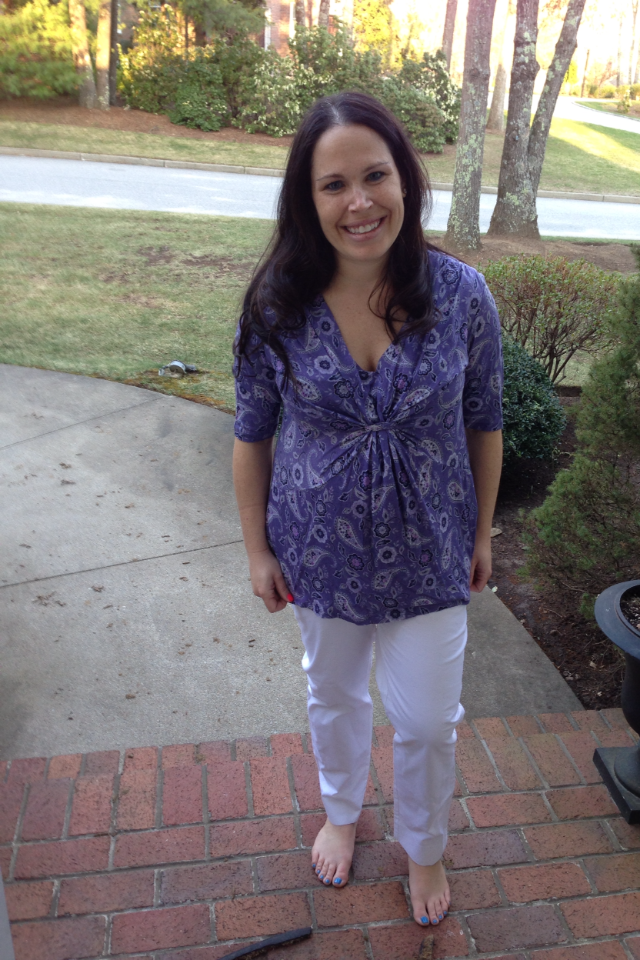 I loved the color prints on this gorgeous Daisy Fuentes Knot-Front Top! It featured a V-neck design with a soft Jersey construction. It was very Spring-like and made me feel like I was on the beach on a dream vacation. It is made of rayon material and is extremely soft to the touch. I just wore this to a shower with the white capris, and I got many compliments on it!
I also purchased this long sleeve, multiple color scoop neck silky top from the Daisy Fuentes line that I can pair with jeans for a dress down look or a pair of black pants, for more of a night look.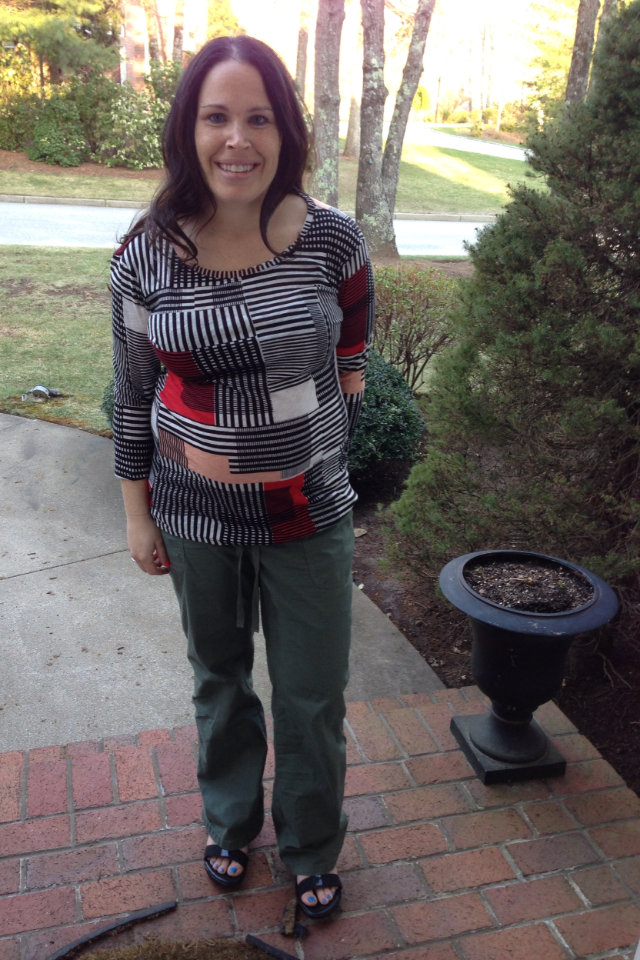 This rayon, crew neck sweater top was perfect for a chilly night on the town with its unique patterns. The top flowed so well on me and really accentuated my bump. This top can equally be worn when I am no longer pregnant, and will form fit to my new body.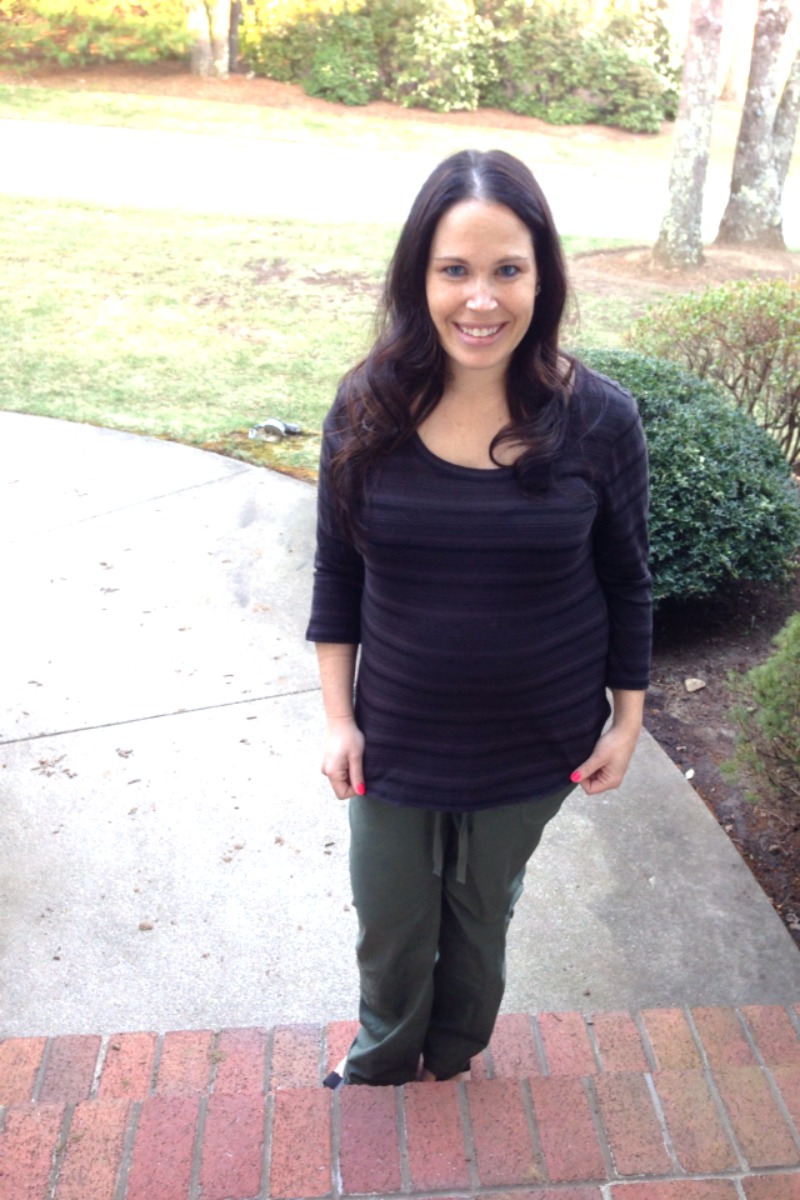 I also got another knot-front top from their collection, since it was just too comfortable. I seriously am going back to buy them in every color because the price is under $15 and they fit perfectly with a fashionable statement for the Spring season.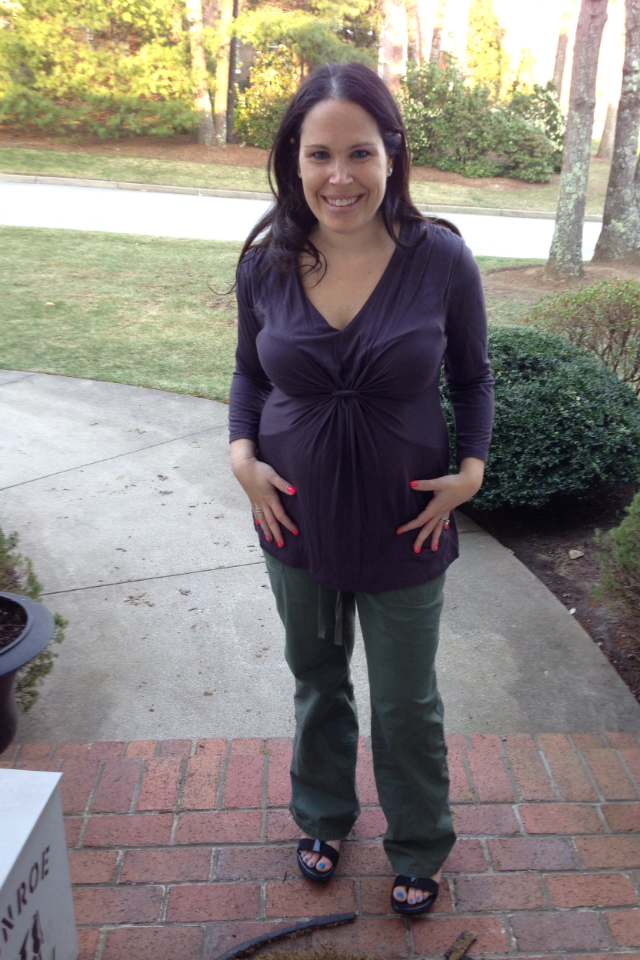 Daisy Fuentes collection is all about florals, patterns, bright whites, and metallic accessories. Daisy Fuentes wants you to expect the unexpected with her gorgeous line!Her line  encompasses colorful, fun, and modern women's clothing, beautiful jewelry, gorgeous bedding and intimate apparel. Daisy's designs incorporates the latest fashion trends and make them accessible for women of any age or size.
Be sure to celebrate the Kohl's Daisy Fuentes Line and their 10th anniversary, by purchasing their fabulous, yet very affordable pieces today! Spring is here so be sure to get in style with these great fashion pieces today!
*I work with Kohl's on promotions. I receive gift cards in exchange for my review. All my opinions are my own and not swayed by outside sources.*