*I participated in a campaign on behalf of Millennial Central  forSeventh Generation. I received a promotional item and product samples as a thank you for participating.*
I have teamed up with Seventh Generation in honor of Earth Day to get the word out about a petition I've signed. I'm not typically an active advocate, but do you know there are more than 80,000 chemicals available in this country for use in products that have never even been tested for toxicity? I know!  That fact freaks me out too. Especially when scientific studies have linked exposure to toxic chemicals to things like cancer, learning disabilities, asthma, and reproductive problems.  The petition urges congress to re-evaluate the Toxic Substances Control Act for the first time since 1976. There are so many chemicals that are already banned in Europe but still used here in the U.S.A., and then others that have just never been tested to begin with, to know if they could be harmful to users or not. That is unacceptable and needs to be changed.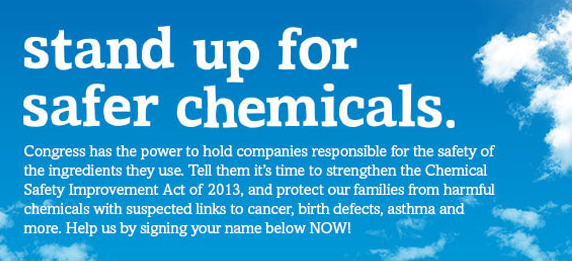 Our skin is our largest organ and substances can be directly absorbed into the bloodstream though skin application (think nicotine patches), and yet many skin moisturizers and sunscreens contain known harmful additives, even the products for kids.  In fact known toxins are often used in everyday household cleaning and beauty products. As a mother of two small children it is my job to protect them from harmful substances as best I can, that is why I signed the petition, and why I carefully read all product labels on products we use in our home.  We often wonder why there seems to be an increase certain illnesses, and I can't help but wonder if this has anything to do with it.  I feel like manufacturers should be held more responsible, and that I should know for a fact that all products on the market are safe for my family. This is something that should and could be regulated that with proper legislation. This is very important for myself and my family now and in the future, to make sure we are all healthy!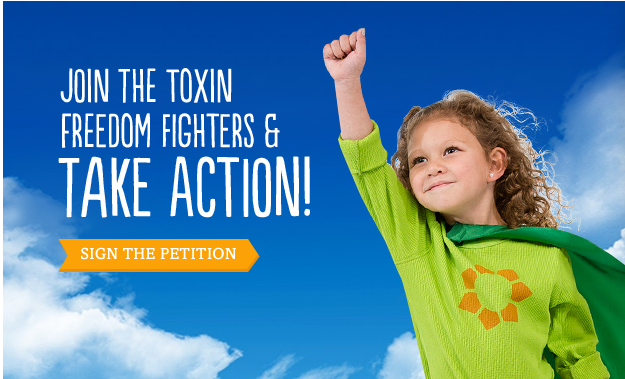 Not only am I concerned about how products affect the health of my family, but the effects of products on the environment as well. We are exposed to the toxins in many everyday cleaning products if we use them in our homes, but cleaning products go down the drain and end up back into our water systems as well.  I try to use as many all natural cleaning products as I can, like the ones offered by Seventh Generation, both to protect my families' health and for the sake of the environment.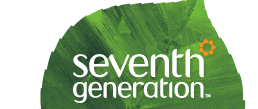 The future of our planet and the health of our children depend on the actions we take today.  Once I became aware of what was actually in many the products I use, I realized it is not enough to just switch products and accept that companies are allowed to add potentially harmful chemicals to their own.   I wanted to join the movement and become a Toxin Freedom Fighter with Seventh Generation.   If you feel the same way this petition is an opportunity for you too to speak out, and take action.  This Earth Day we can really make an impact by adding our names to the petition agains toxic chemicals.
Please click on the badge below and sign the petition to support chemical reform! Help Seventh Generation reach its goal of collecting 100,000 Signatures by April 24th by signing the petition for chemical reform and urging your friends and family to do the same!