****I am a member of the Collective Bias®  Social Fabric® Community.  This shop has been compensated as part of a social shopper insights study for Collective Bias and their client.***
2014 started off absolutely horribly for me! In January, I was diagnosed with the H1N1 flu and was extremely ill. Then late January, I came down with a nasty stomach virus proceeded by a horrific cold during the dead of the winter. Yes, it has been no fun at all, but couple that with me being 22 weeks pregnant, and I can honestly say it was the worst I have felt in a very long time. When I started to feel better, I realized that I lost quite a bit of weight and was told by the doctor to eat healthy, so I could start gaining a little or at least stop losing. Well, I decided one way I was going to do it was by eating the cakes, cookies, and junk food. I know it was not good for me but it tasted it so good. We have all had slip-ups like this at one point or another. Turns out my stomach was really mad at me for this and my digestive system balance went totally kaput! I was in some serious stomach pain from eating all the junk foods, that I was not accustomed to. I knew I needed a plan of action to change the way I was eating and get my stomach back in check. I decided to make a few changes in my lifestyle including taking the daily gradual release Natural Probiotic, Insync. Insync has done absolutely wonders for me to get my digestive health back to the way it was before I was pregnant.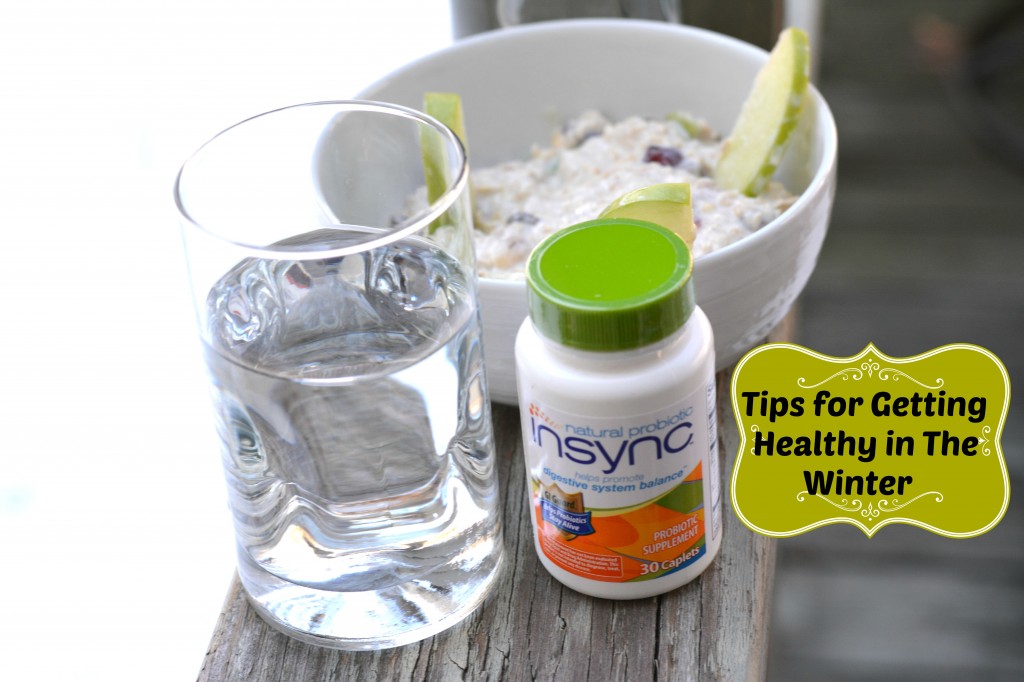 If you are not familiar with the Natural Probiotic Insync, it is a probiotic supplement that contains six natural probiotics, contains Doctor recommended B. infantis, and contains three billion live bacteria when manufactured. It might sound strange to some but the body actually needs beneficial bacteria for digestive system balance and health. B. infantis is the good bacteria, which is an important component of our digestive system. As we age the number of these good bacteria may be reduced from stress, diet, and other components. With Insync, it provides for the graduate release of these bacteria and  Insync helps support gastrointestinal health. I know since taking them, along with eating healthier, my belly has felt better  and I am no longer suffer with stomach aches and complaining to my husband. Of course, there are some other factors that went into me staying healthy during the winter months, when we are all known to hibernate and put our health aside.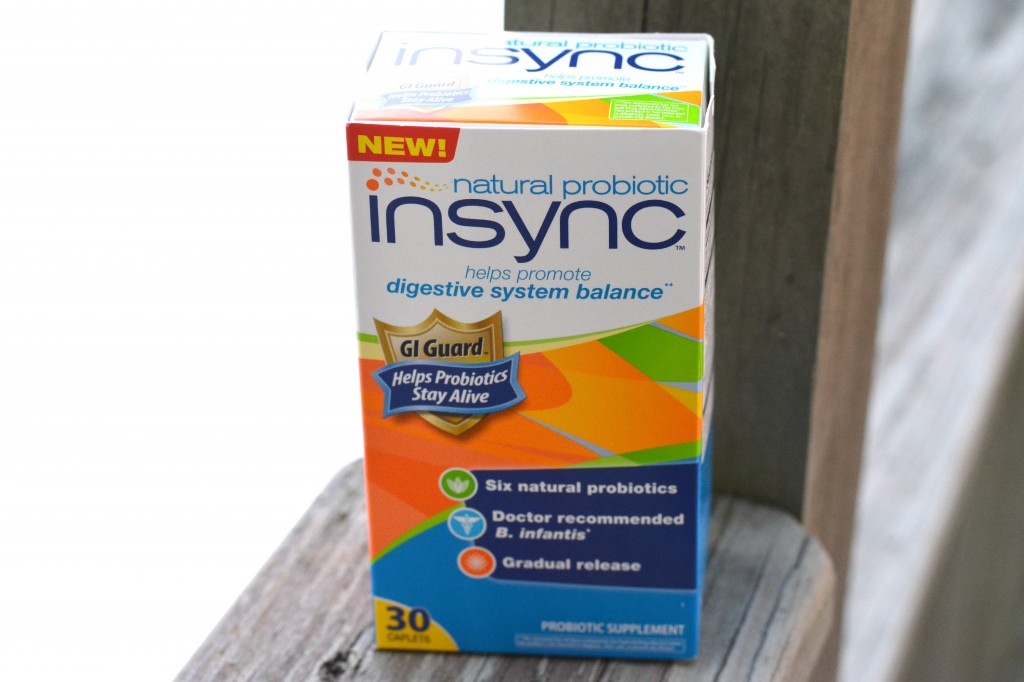 Here are my 6 ways to stay healthy during the winter months:
1. As mentioned above, definitely try the Natural Probiotic Insync for good digestive health. Being pregnant, I had to check with my doctor before taking any additional supplements but he not only said it was alright to take during pregnancy, he actually recommended I take this, along with my multivitamin daily.  I, as well as my stomach, thanked him! I readily found the Insync Probiotic in the "condition specific" section of my local Walgreens, next to the multivitamin aisle.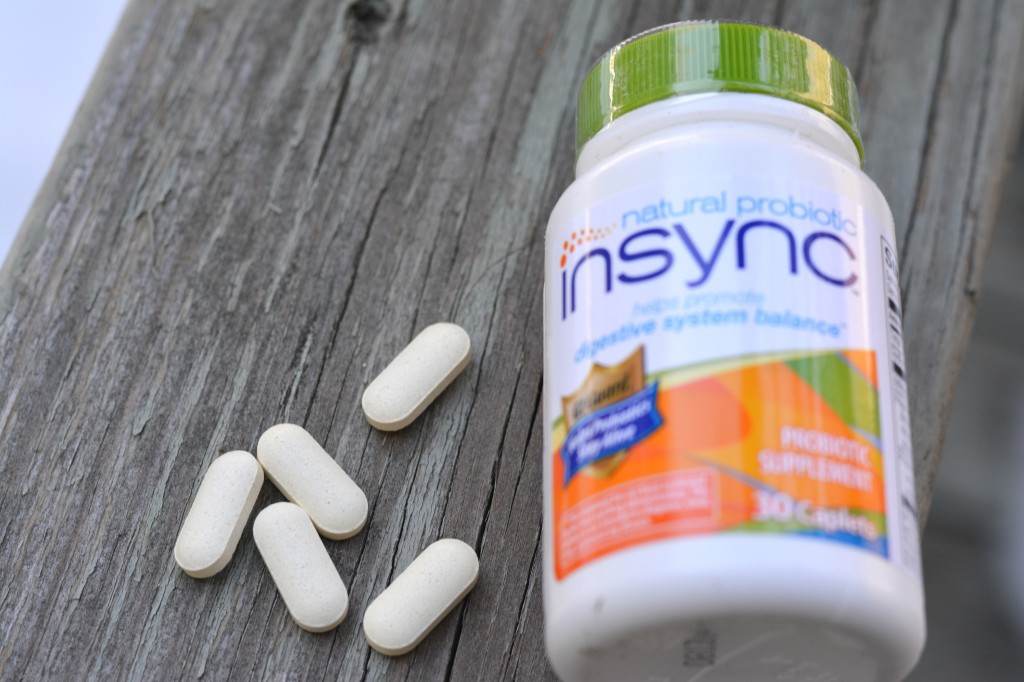 2. Make sure you are eating a well balanced diet! I am very guilty of hibernating in the winter and turning to my favorite breakfast foods such as bagels and pancakes dipped in syrup, which has no nutritional value. It ultimately ends up making me feel sluggish throughout the entire day. I have made a resolve with myself to eat better so I can live a healthier life, which will also lead to much less digestive problems in the long run.
One of my favorite foods to make for breakfast now which gives me the fuel for the rest of the day is Muesli, which is similar to an oatmeal with added fruits. This is a delicious breakfast that will allow you to start each morning on the right foot.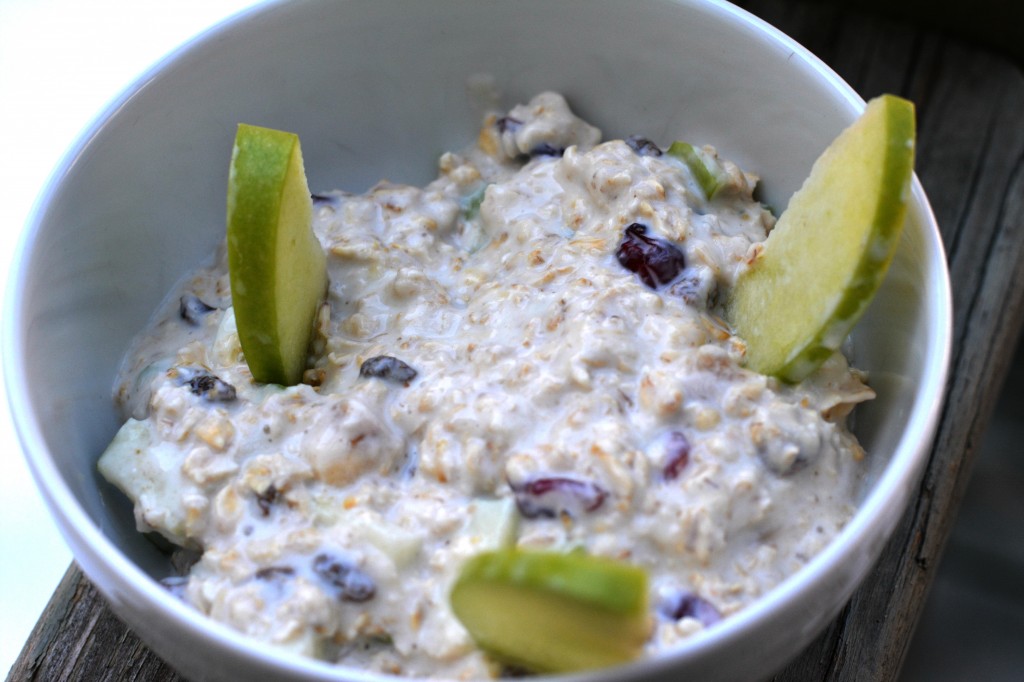 Ingredients to make Muesli:  (makes 4 servings)
1 ½ cup cooked oats- can you use instant but I prefer cooking them on the stove.
1 cup low fat milk
2/3 cup vanilla yogurt
½ cup apple or orange juice
½ cup honey
2 medium sized apples cut off, peeled, and grated
1 medium sized pear cut up and peeled
½ cup nuts- optional. I prefer Walnuts.
1 cup raisens
Directions: Mix cooked oats, milk, yogurt in a bowl for about 5-10 minutes. You want to make sure the mixture is soft. Add in either apple or orange juice, with the honey, and stir well. Add in all the remaining fruits and fruits/nuts to the mixture. Mix well and and put in refrigerator for about an hour. Enjoy!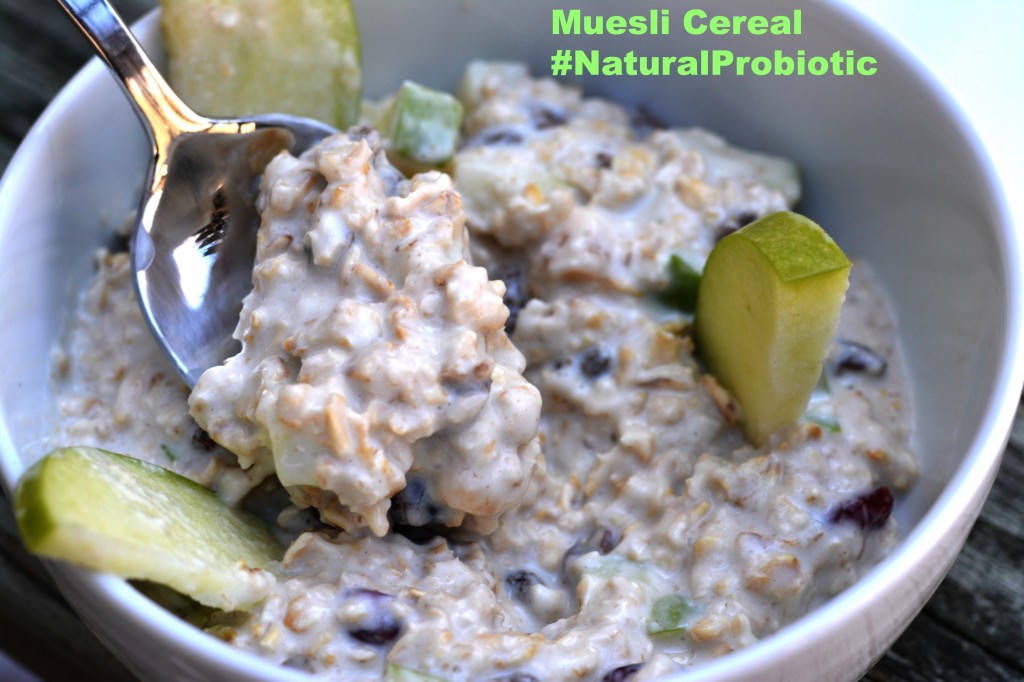 3. Sleep and rest is an essential part of staying healthy in the winter months. Most of us are always on the go and never have time to get in the recommended 7-8 hours of sleep. Without getting enough sleep, we are allowing ourselves to get weaker and it will have an impact on our immune system. Sleep is necessary to live a healthy and happy life!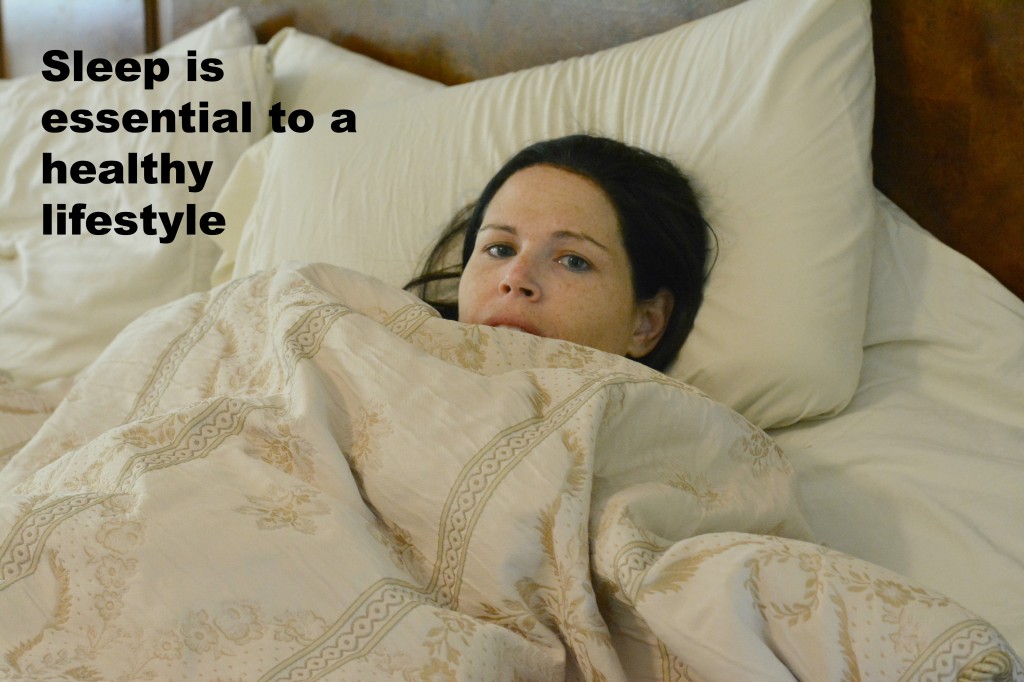 4.  Getting exercise is essential for making sure we do not get sick in the winter. As most of us do, the winter can a time where we sit down, watch TV all night, and not get in any exercise during the day. I am guilty of this too. Not only could this cause us to gain weight, but it could make us unhealthy physically and emotionally. The winter is hard to get exercise but it can be done. For me, I like to alternate with walking on the treadmill at the gym, taking a weekly hip hop class, and participating in my favorite activity, tennis. I play tennis indoors all year round and it gives me the energy I need to get through my long days.  I recommend getting up from the couch and get shaking this winter and spring to live a healthier life.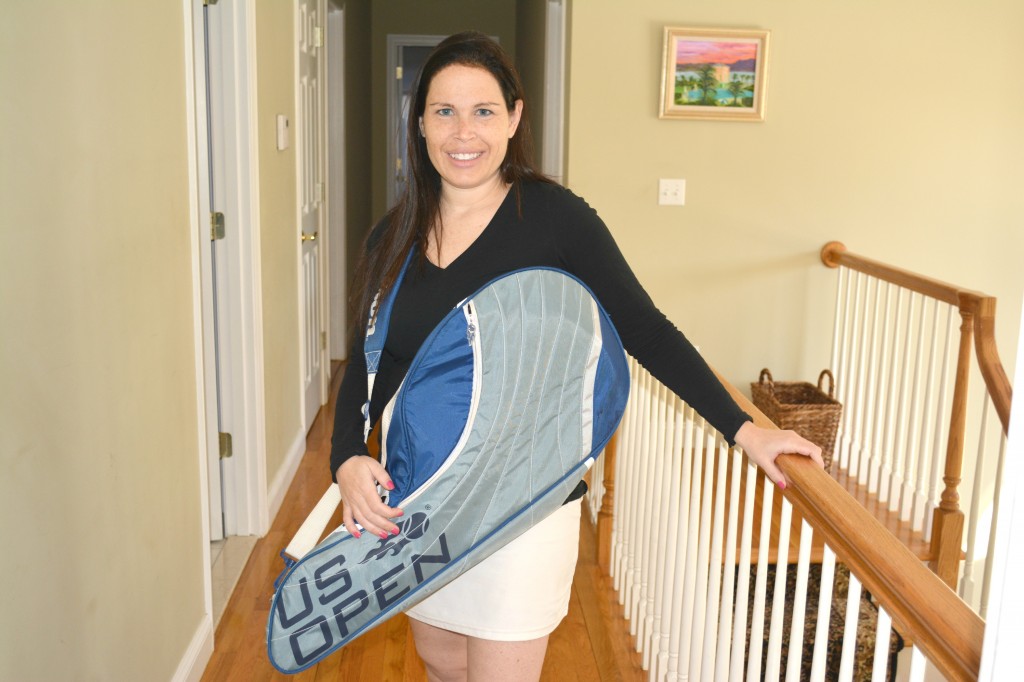 5. In the winter months to stay healthy, make sure to protect yourself from germs. Around my house we make sure we are constantly washing our hands and if we are somewhere without handwash, I take along Purrell to wash away bacteria that my family could pick up. Germs in the winter months spread quickly and prevention against germs in really key!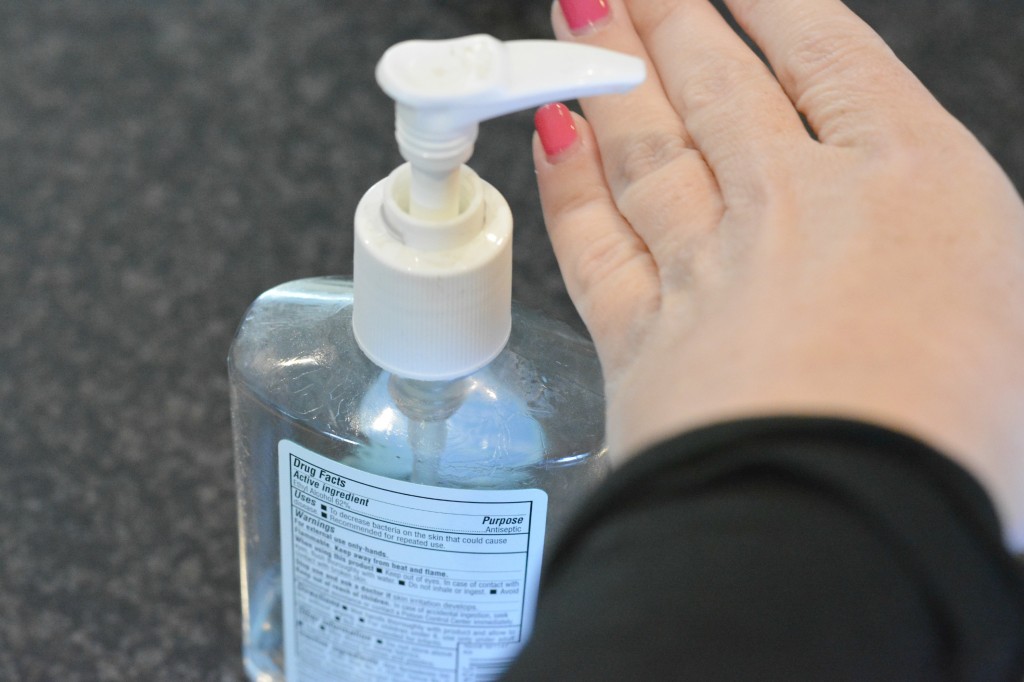 6. Lastly allow yourself a day off! I know this might be impossible for some, but it is shown that if you allow yourself some time off (even an hour or two here or there) you will be emotionally happier and healthier, which leads to overall health and wellness. Try to escape for a few hours to read your favorite book or get on a phone call with that best friend you miss and laugh for a few hours! Have fun in life!
When everyone is indoors during the winter, it is harder to stay healthy but hopefully these tips will help you live a healthier life. I definitely recommend picking up Insync Probiotics to help combat all of the digestive unbalance that may be in your life.Insync probiotic, along with a steady diet and exercise, will help you and your family keep healthy during the winter months!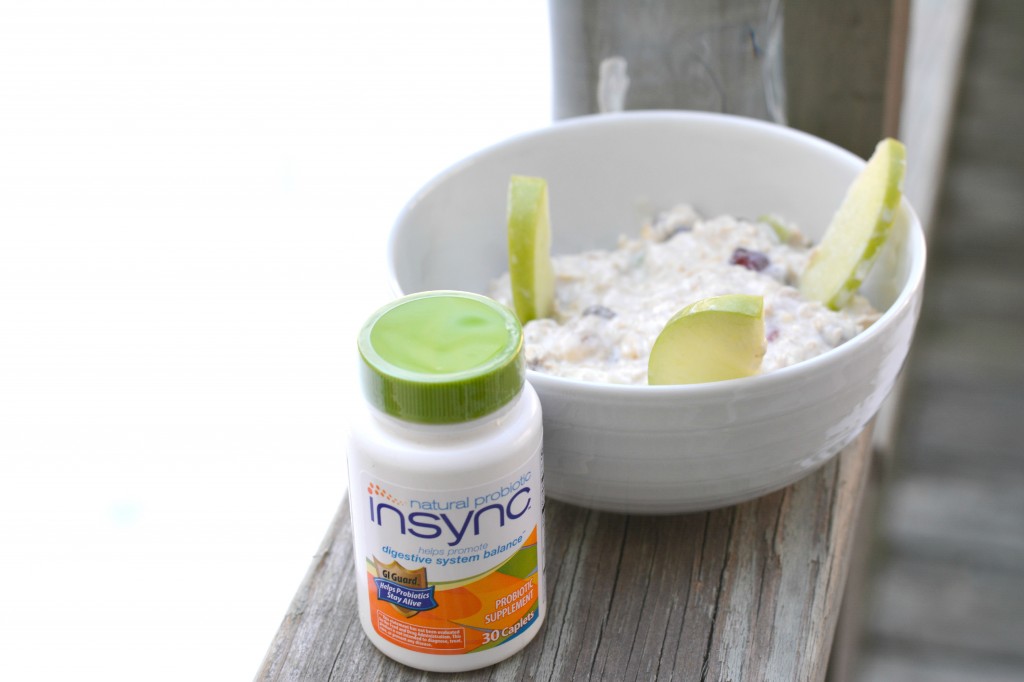 To learn more about Insync Probiotic, follow the on Twitter and Facebook.