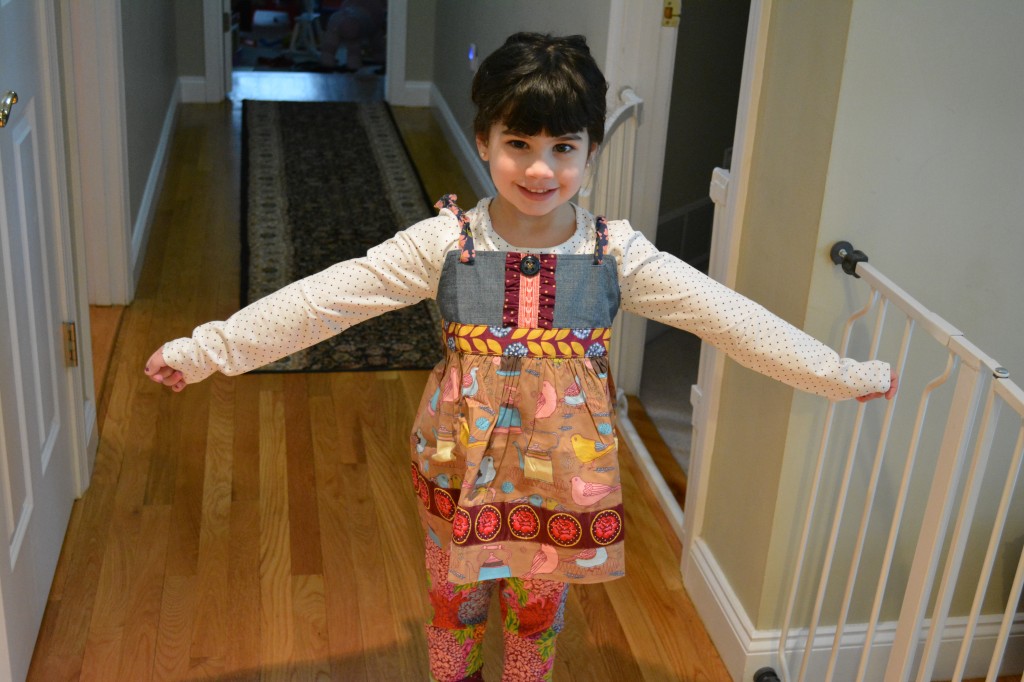 Matilda Jane is one of my favorite boutique-type kids clothes! Actually this past December I was in Orlando and I saw two little girls wearing Matilda Jane. I remember turning to my mom and saying, "Mom…Look at their adorable clothes…That is Matilda Jane." Matilda Jane has a certain flare and style, that sets it apart from other kids' fashion items on the market.

Matilda Jane was founded in 2005 by Denise DeMarchis.  She knew there are so  many clothing options available online, but she wanted to make her line unique and special. The end result is the Matilda Jane clothing line which has unbelievable success and has made the rounds with moms in this world, looking for cute clothes. Denise still to this day does not consider herself a "designer" but rather a "girl who can't stop her brain from spinning."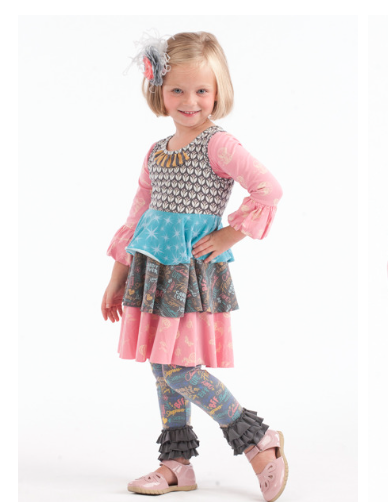 All of her designs are youthful, fun, innovative, and have the stamp of approval before being sent out to the public for selling. They have a whimsical approach to designing their clothes that allow kids to be just what they are supposed to be- youthful, fun, and most of all KIDS! Their clothes are made with various textures, styles, and color that set them apart from other kids' clothes on the market.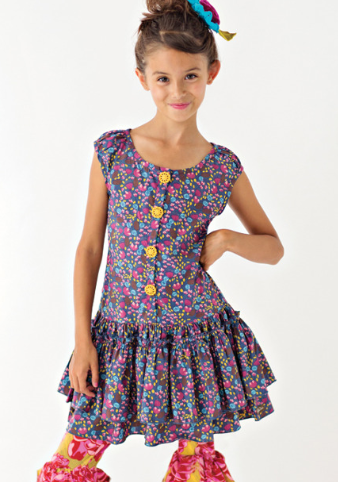 Twice yearly, Matilda Jane debuts their new line. You can either order from their site or attend/host one of their trunk shows, that they do across the country. Currently they have the Wonderful Parade, Paint by Numbers, Good Hart, and various other collections with dresses, shorts, pants, tops, and more! You can always set apart a Matilda Jane outfit because it is so youthful, frilly, girly, fun, and exciting.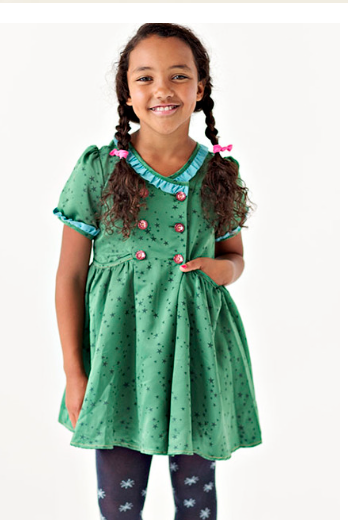 Hayley was sent this top, vest, and pant set from Matilda Jane's Paint by Numbers collection. All of the Matilda Jane outfits are made with various patterns that are made to worn together. Their clothes are not meant to match but rather blend to give that unique outfit.  Their sizes generally run 2-14. How adorable is this outfit: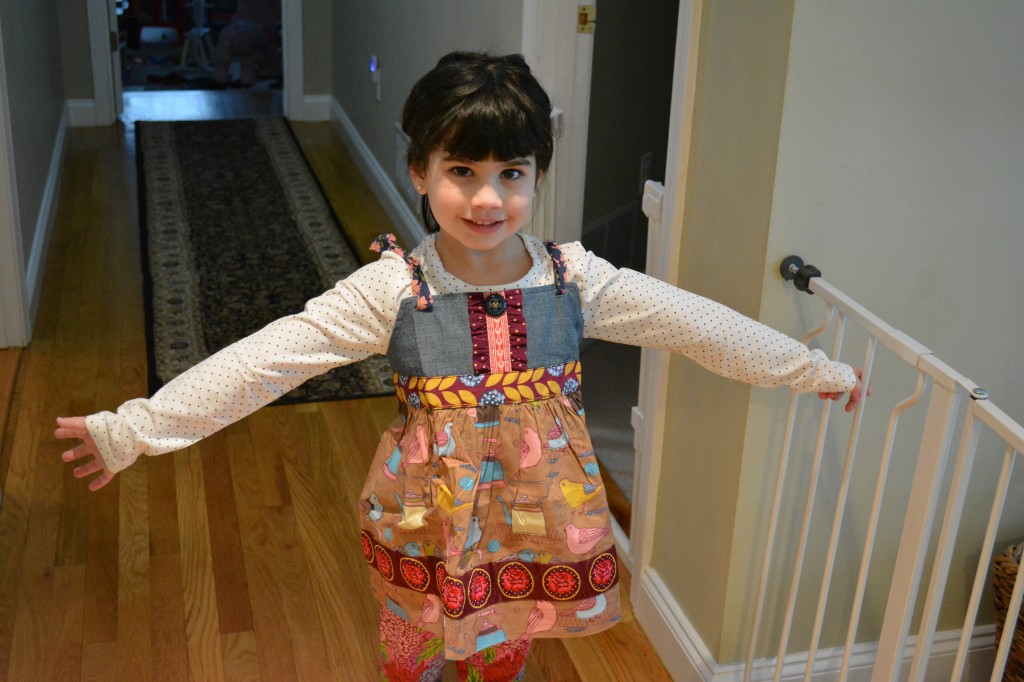 She has worn this outfit almost every week since she received it. She constantly receives compliments on this outfit wherever she goes!
Buy:  You can purchase any of Matilda Jane clothing at their website.
Win: You can win a $75 Gift Card to Matilda Jane clothing to use as you wish. This giveaway is run via rafflecopter so continue reading to see the actual giveaway. The only mandatory entry is to tell me which outfit you like best from Matilda Jane in the comment section proceeding this post. While other entries are optional, I highly suggest you fill them out to increase your chances of winning. Good Luck! US only

a Rafflecopter giveaway

*I received the above outfit for review. All my opinions are my own and not swayed by outside sources.*