*I participated in a campaign on behalf of Mom Central Consulting (#MC) for Pull-Ups. I received product samples to facilitate my review and a promotional item as a thank you for participating."
This boy is cute, isn't he?!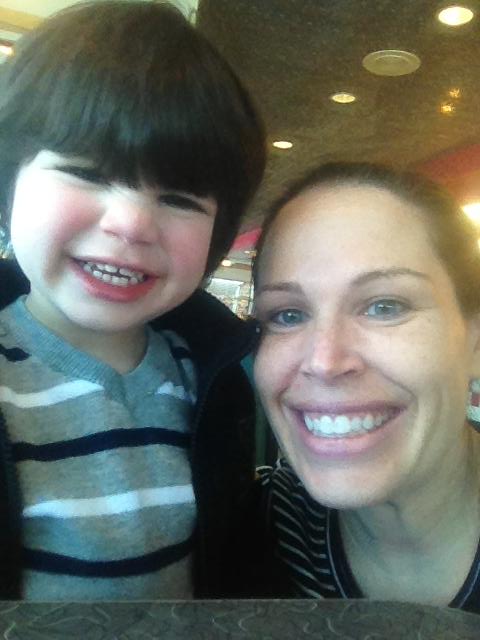 I totally agree that he is cute but boy am I having the hardest trouble potty training him. If you follow me on social media, I am always asking potty training questions and sometimes end up frustrated. After all, part of being a mom is getting frustrated at times. One of the main reasons I am frustrated with potty training is because about 8 months ago, Zane was actually going on the potty and we did our first flush dance. I remember yelling to my husband, "Zane went pee-pee on the potty." However, ultimately it was short lived and he resorted back to not using the potty.
Potty training, however, is not new to me. When I was training Hayley, I had a really hard time to the point that we ended up in the doctor's office. I tried pushing potty training on her so much when she just ultimately was not ready. I think I got her to the point of being afraid of the potty, because I was constantly (24/7) reminding her to use the potty. My doctor recommended I put Pull-Ups® on her and let her take the natural course to being potty trained. Basically, I took the approach when she is ready, she will let me know. Guess what?! That worked and at 3 years, 3 months after totally not mentioning the potty for a few months, she told me she had to go potty. From that day forth, she never looked back and was potty trained day and night. She has not had an accident since.
This is why I am so grateful for Pull-Ups® and I am so unbelievably excited to announce that I am a Pull-Ups® First Flush Ambassador. Over the course of the next couple of months, I will be sharing my posts as I embark on the potty training journey with my little one. I am certain Zane, as well as myself, are ready to venture into the potty training territory again and I can't wait to have this little cutie potty trained once and for all. While Hayley was not ready and I pushed it on her (which ultimately failed), Zane is more than ready. He has been doing all the typical signs of being ready to be potty trained such as hiding in a corner when he has to go to the bathroom, actually telling me has to go to the bathroom, and when he finally goes in his diaper, he tells me he has to be changed. If this doesn't signal he is ready to potty train, I don't know what does!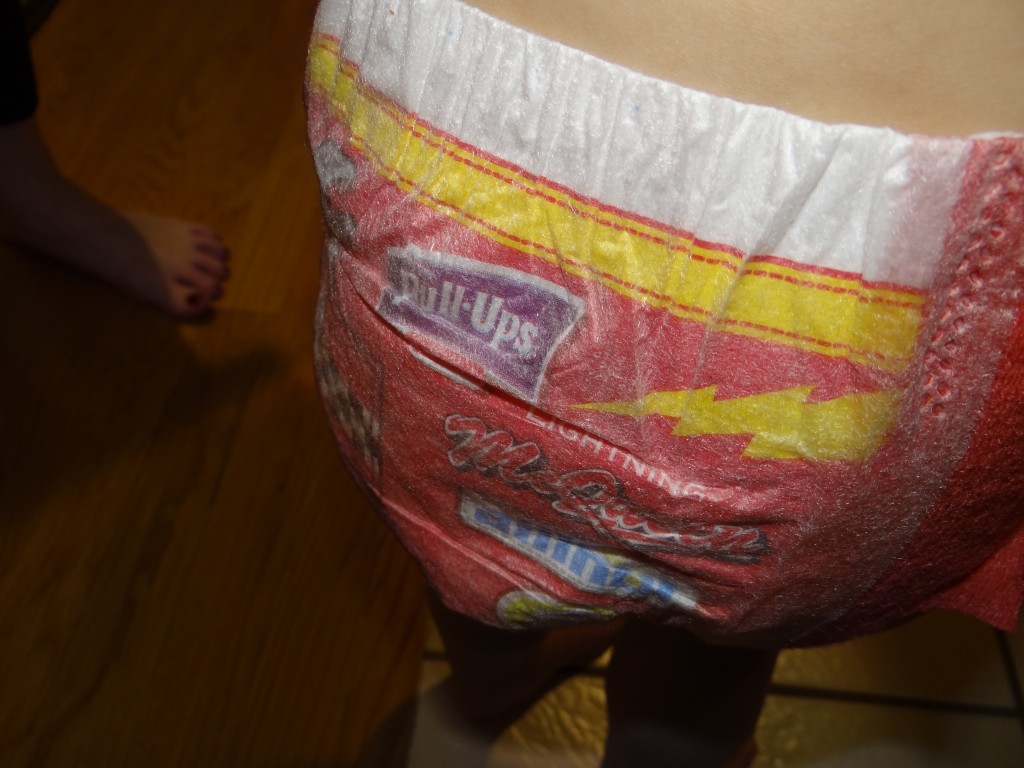 Being a huge fan of  Pull-Ups®, I know they will help me accomplish my mission of getting Zane trained before Baby Girl arrives in early July. Now is the time to do it and I am so excited to be given the chance to have  Pull-Ups® guide me through potty training Zane.  Pull-Ups® training pants are ideal for toddlers that are ready to begin the potty training process and they are designed to look and fit more like underwear and to work with each individual child's potty training style. I think by wearing Pull-Ups®, Zane will have an easy time pulling them down to use the potty and get him excited to wear big boy underwear.
Pull-Ups®, Training Pants help make potty training a fun and easy bonding experience between parents and children by encouraging parents to celebrate potty training with fun rituals. For us we like to celebrate potty training, by doing our potty chore chart and when this is completed weekly, we allow the kids to pick out one small favorite toy. I tend to buy a lot of toys at the Dollar Store and when they finally go potty, that simple $1 toy is enough to motivate them to keep going. We also do the fun potty dance!
Potty training is an exciting but an equally intimating journey. I know with the aid of Pull-Ups®, we will get through potty training Zane and I can't wait to share my experiences with all of you over the next couple of months. In the meantime, be sure to check out the  different tools and resources, available on the Big Kid Academy via the Pull-Ups website, Facebook page, and Twitter page, that makes it easy to start potty training and celebrate milestones, such as the printable chart that encourages moms to track their First Flusher's potty training accomplishments. I have my printable chart set up and ready to go! Follow me along on this exciting journey….