*This is a sponsored post by Foodie.com. All my opinions are my own and not swayed by outside sources.*

Did you know that Pi Day is coming up on March 14? Oh you all remember Pi from math…3.14, right?! In celebration of Pi Day, Foodie.com called for bloggers to create a post featuring pie recipes to celebrate this special day.  Since some of my favorite pies are fruit ones, I searched out Delectable Fruit Pie Recipes that are sure to delight!
Looking at these pies are putting me directly into baking mode. I am drooling looking at how good some of these recipes are and can't wait to spend some time perfecting these recipes in time for National Pi Day. My daughter is obsessed with pie, so I told her we could pick at least one pie recipe a week from the collection listed here, 15 Delectable Fruit Pies, and try it out. I can see a lot of baking in our future!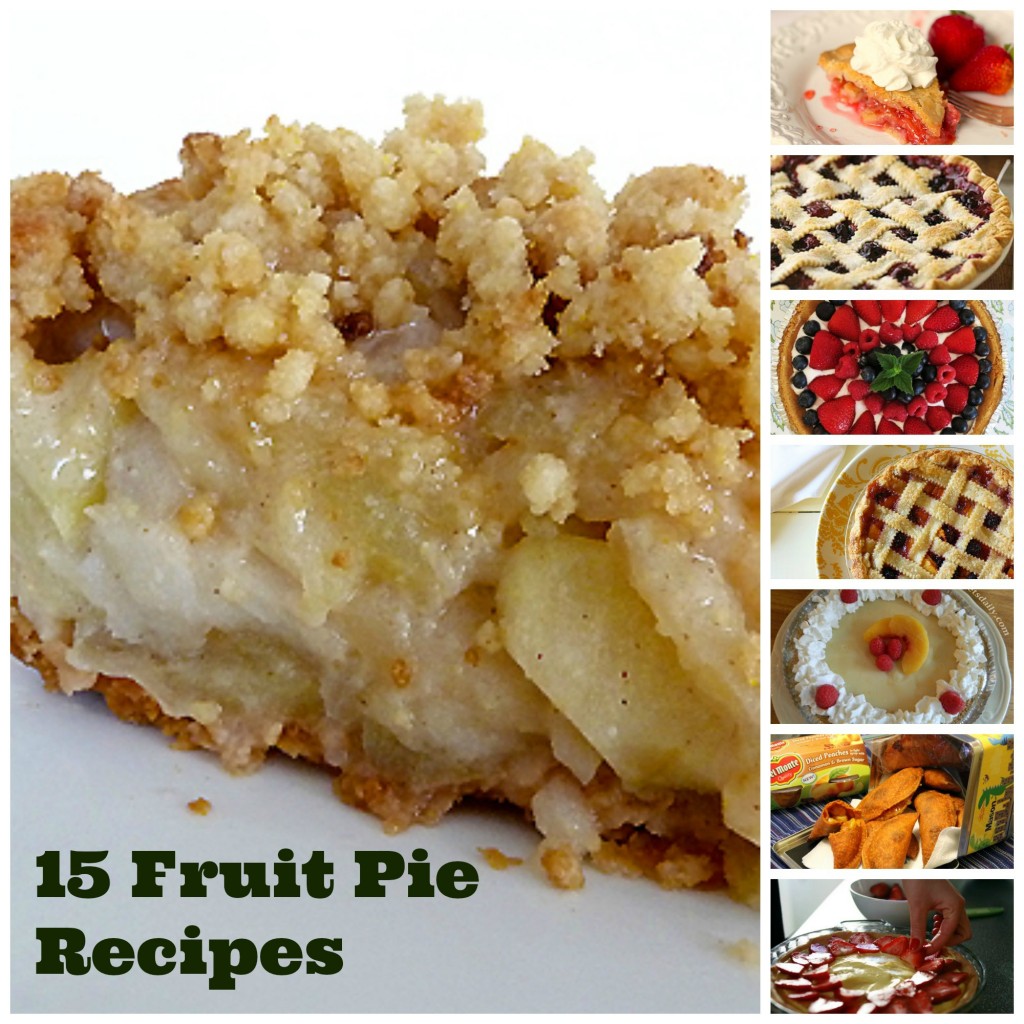 Some of the delicious pies listed in my recipe collection include Lemon Cream Pie with Fresh Strawberries, Strawberry Banana Cream Pie, and Dutch Apple Pie to name a few. I have 15 various fruit pie recipes so you should definitely check out each one! Trust me, you will not want to stop looking- they all look so unbelievably good!
So now tell me, what is your favorite fruit pie?