Like most people these days I organize my life digitally, all of my accounts, social, financial, even leisure are digitally stored. Of course having my life digitally stored makes security paramount. With so much personal information stored on my devices, password coding each account is necessary. I try to change the passwords regularly to keep them secure, and of course know better than to use the same password for all accounts in case security is breeched on one.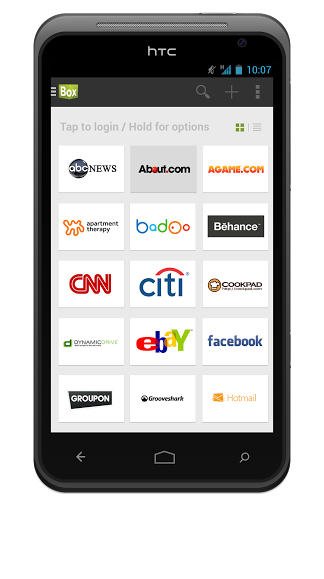 The thing is, even things like the app I use to keep track of my diet & exercise has a password lock, and with all of the different apps and accounts I have now I have had a hard time remembering all of my passwords! There is nothing so frustrating as trying to get into one of my own accounts or visit a webpage and not being able to get in because I forget my password. What usually happens is then I re-set the password, which in turn only makes it harder for me to keep track, and remember them
all.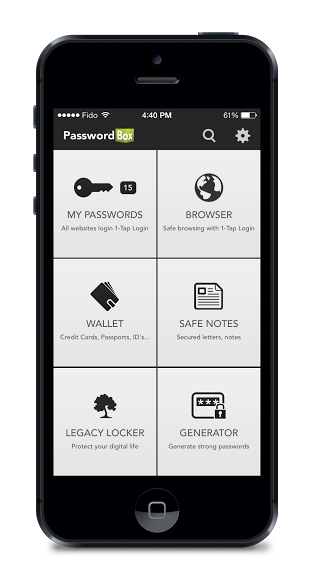 Then I found out about PasswordBox, which is a free app that has now helped me securely store all of my passwords in one spot that I can easily access when my memory fails. PasswordBox is a password manager that works on all your apps and computer browsers. When you save a password to PasswordBox it is instantly securely saved to your phone, browsers, tablets and computers on either Android or iOS devices.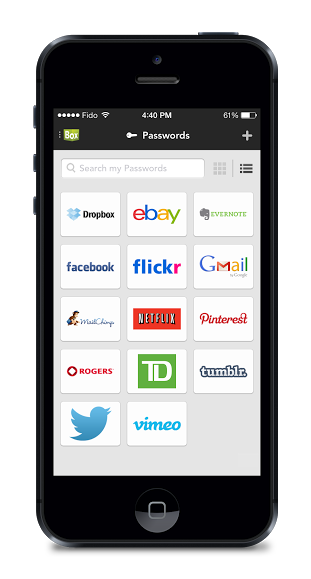 PasswordBox has just become even easier to use and more secure with the introduction of their new 1-Tap Technology breakthrough. The new 1-Tap Technology takes away the pain of autocorrect and time-consuming typing when trying to remember passwords and other important personal login information. This saves time and the app also automatically saves your login passwords as you browse using the strongest encryption available to keep them secure.
Everything is locked up with my master password that only I know, and if I'm worried about it I can take that extra step with this and add a pin code, as well, for additional security. I love knowing that my sensitive personal information is kept safe with Encrypted Safe Notes, and the auto-lock feature that safeguard against theft. With a capacity to recognize up to 20,000 sites, I'll never have to worry about being locked out of my accounts again.
Another feature I love is that PasswordBox keeps track of my most used sites and gives me easy access on my personal StartPage.  Yes, all this makes me feel like my information is safer on-line, but the best part for me is not feeling like I'm losing my mind by forgetting all my passwords all the time! Thanks PasswordBox!
Here are the links to further check out this awesome app:
Links:
-Google Play: http://bit.ly/1lxq0jq
-Twitter: http://bit.ly/1elg09b
-Website: http://bit.ly/1bWuarj
-iTunes: http://bit.ly/1eNR2KA
*This is a partnered review. All my opinions are my own and not swayed by outside sources.*