Oh Potty Training……It is the end all be all of me!  I am sure all parents can relate in one way or another. We attempted to potty train Zane last year but it ultimately did not work out. Now I am determined to get started again and am using the CARS Racing Mission Potty System to help me get him trained efficiently and effectively.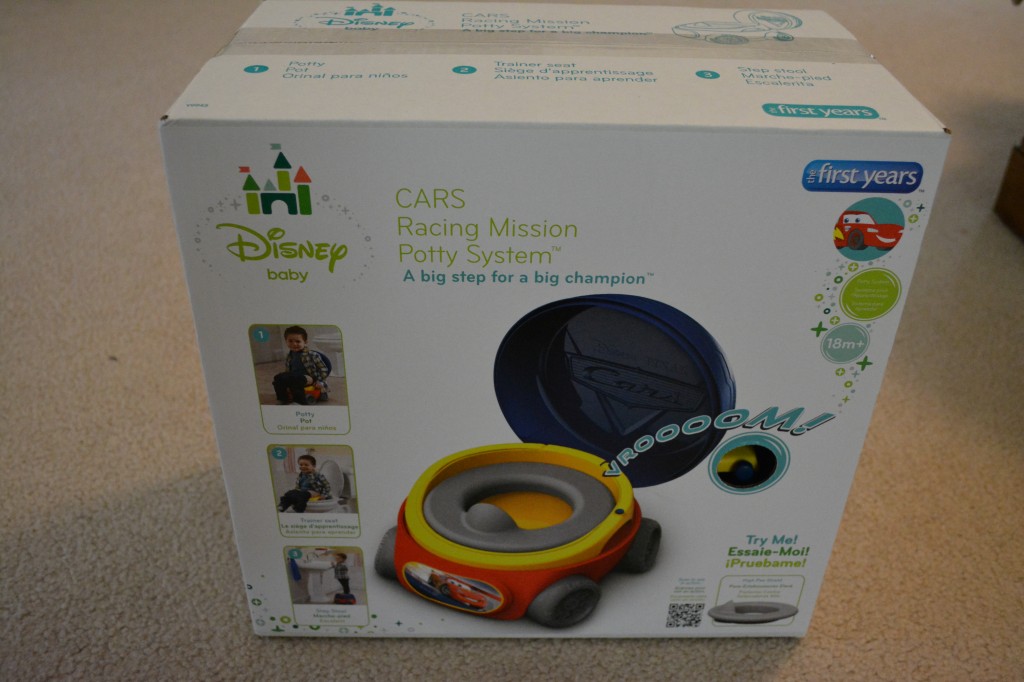 When we took out the potty system, Zane got really excited because he saw his beloved CARS on the potty. I explained to him that this will help him make going potty easier. Kids love seeing their favorite emblems and seeing it on the potty, made it easier for me as a mom to potty train him. The CARS makes toilet training less intimidating.
The Potty System can be used one of three ways. First it can be used as a traditional, stand alone potty pot where it can be placed in the bedroom next to your toilet. Zane feels special to see his potty next to the big girl/boy potty and knows it is for him alone. It can also be used as a trainer seat to be put on the adult potty. If your kids want to use the "big" potty, this seat will make it easier for them to use it. Lastly, it can be used as a step stool. Once your kids are done potty training, you can still get plenty use of the potty system, as it converts to a step stool.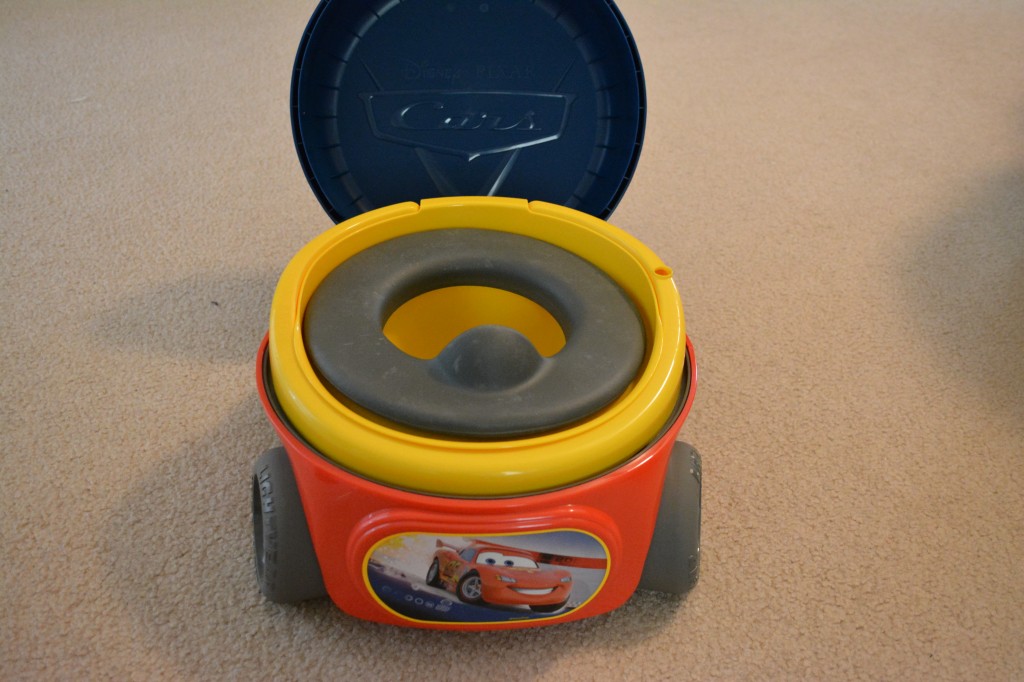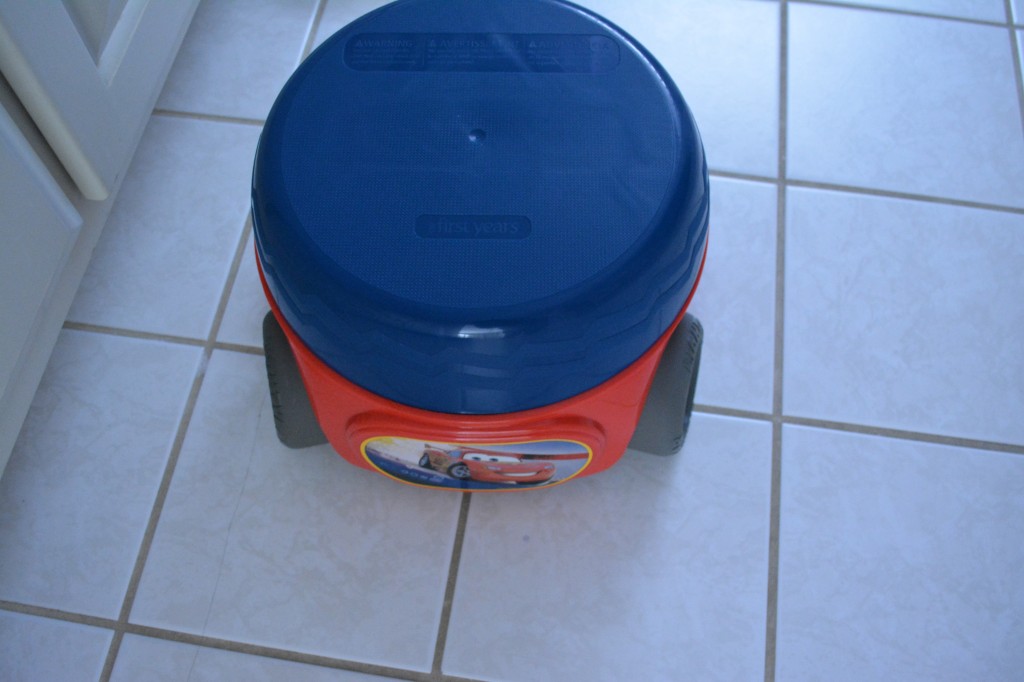 Some of the neat features of this potty system is it has a soft seat for your child's comfort that has a high pee shield. Being a boy, this feature is a necessity. It also features a sound button that says, "Vrooom" once your child is done using the potty. Zane loves using this potty and then pressing the button. It is a very motivating feature to a 3 year old.  It will encourage your little one with fun engine sounds.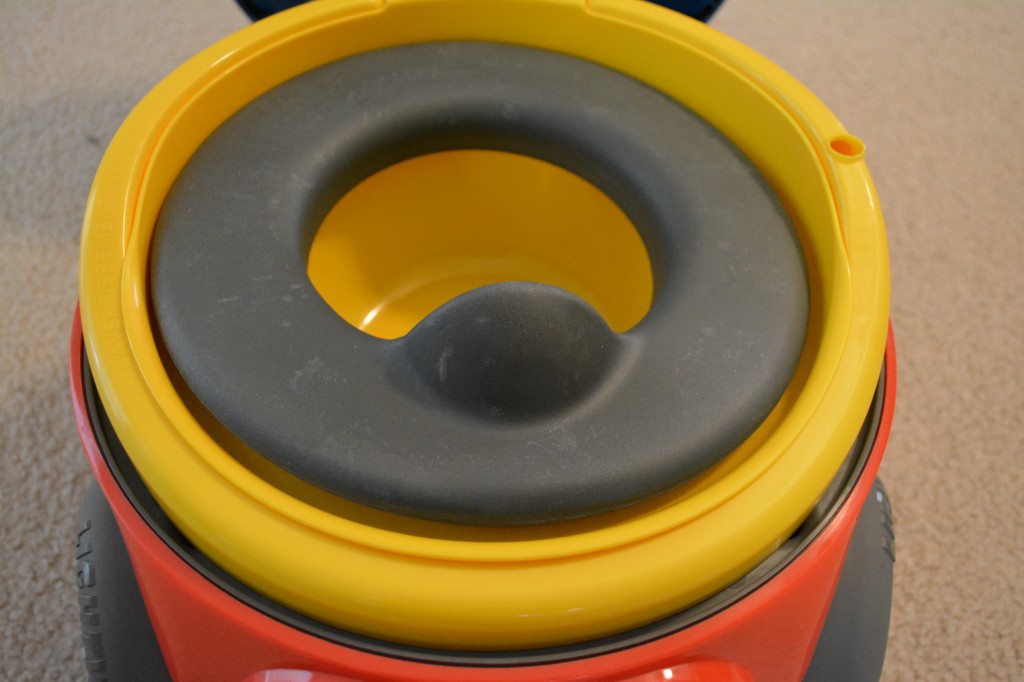 This potty system is very easy to clean. If you are using the pot, simply lift it out and it makes for easy emptying and cleaning. There is also a care and use instruction manual if you need further instructions how to clean up the system,
The CARS Racing Mission Potty System is a great tool to start to get your kids to potty train. It is cute and very effective as a potty training tool. The trainer seat will fit most standard toilets and oval toilets. Be sure to pick up your CARS Racing Mission Potty System today, available on Amazon, Babies R Us,  Toys R Us, Walmart, and the Kohls website.
Win it: One winner will receive the above potty system. This giveaway is run via rafflecopter so click read more to see the actual giveaway. The only mandatory entry is to tell me why you want to win this system in the comment section proceeding the post. While the other entries are optional, I highly suggest filling them out to increase your chances of winning. US only. Good luck!
a Rafflecopter giveaway

*I received the above product from TOMY for review. All my opinions are my own and not swayed by outside sources.*