**I participated in a campaign on behalf of Mom Central Consulting for Sturm Foods, Inc. I received a promotional item and product samples as a thank you for participating.**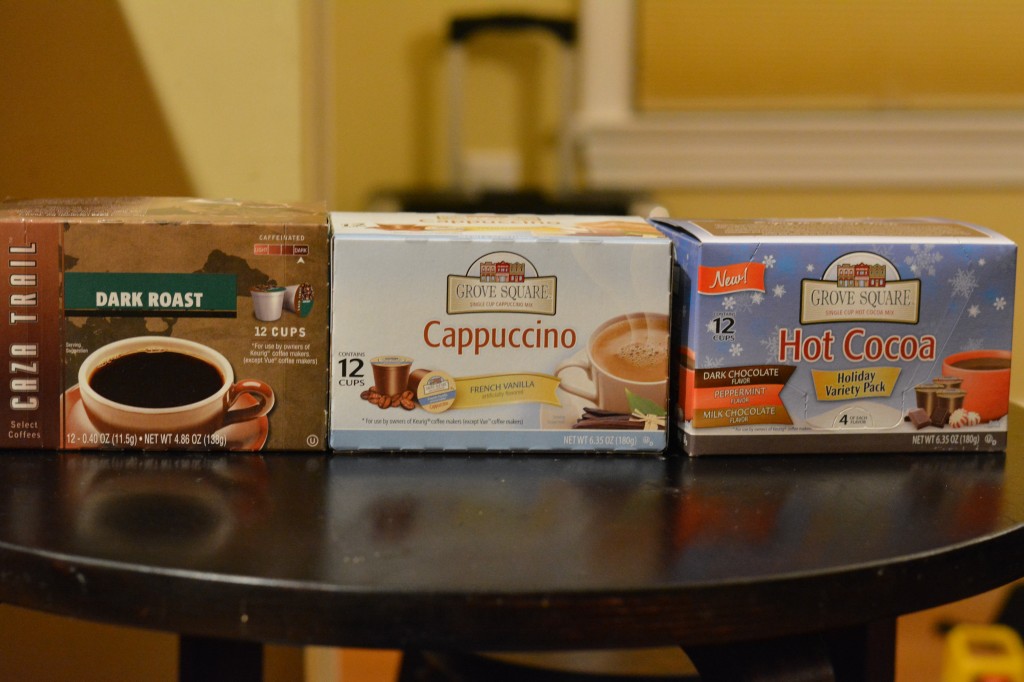 I like to wake up at 6 :30 AM almost every day. You might ask why and that answer is easy! It is the only time of the day I could drink my cup of coffee and watch the news in peace and quiet. After the normal 7 AM wake ups, my day is consumed with kids, work, errands, and more. To me, there is nothing more satisfying than enjoying that first cup of coffee in the early hours. Lately, I have been a huge fan of Caza Trail and Grove Square coffee. Their variety is simply amazing, but best of all, I do not have to brew an entire pot, for it just to go to waste. With the Caza Trail and Grove Square coffee, I can use my one cup coffee maker and make myself a single fresh cup of coffee each and every time. Nothing is better than that in my opinion!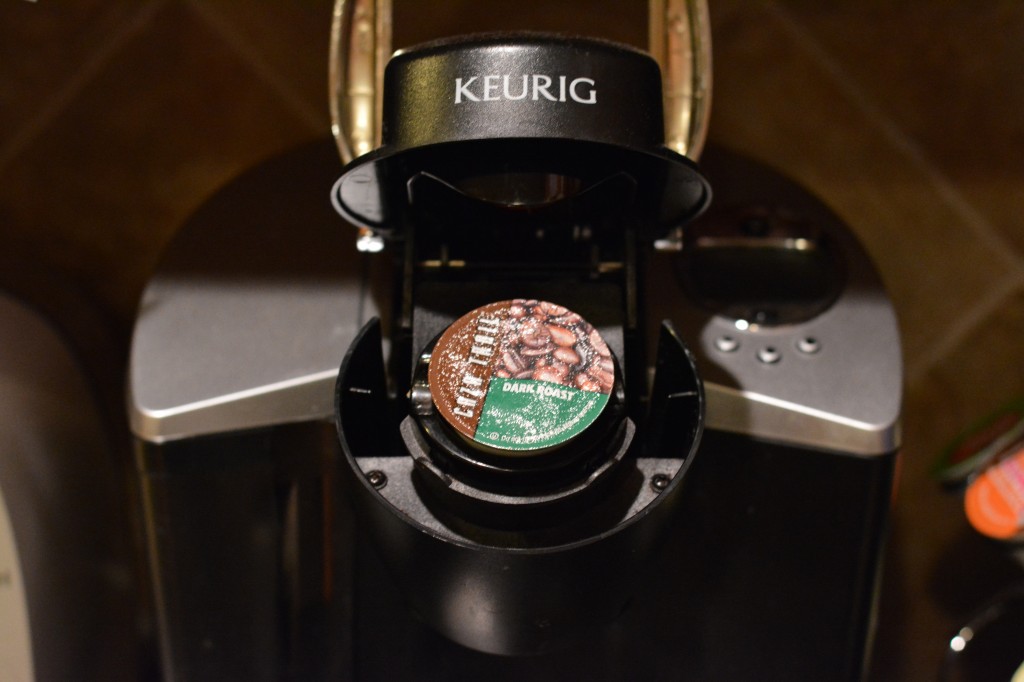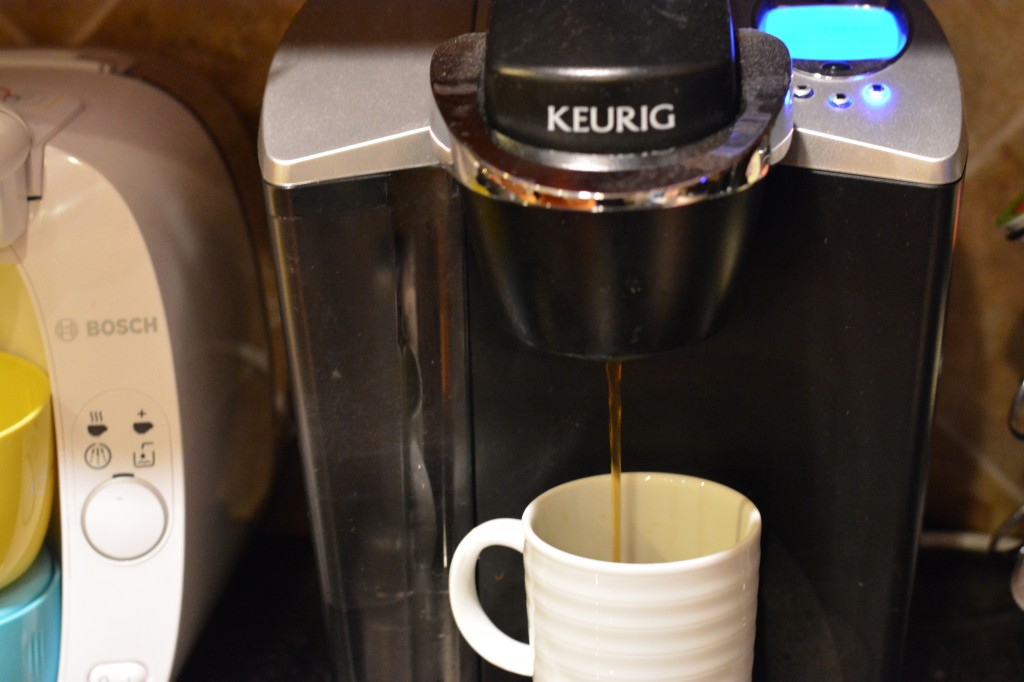 We had the chance to sample three varieties of coffee from Grove Square/Caza Trail including the Caza Trail Dark Roast, Grove Square Cappuccino, and Grove Square Hot Cocoa. It was easy to sample all of them, because it took all of one second to brew in my single cup coffee maker. My first 6:30 AM cup that I tried out was the Dark Roast. I have to admit this might be my favorite. It features a smoky aroma and intense, spicy flavor in the cup that I had first. This coffee blend features an extended roasting time to deliver a hearty punch but keep the acidity mild for a smooth finish. This was my favorite of the three that I tried (although I really loved the others too) because I like a nice bold flavor. To me, a bold flavor seems to wake me up more and enjoy the true taste of coffee. While it was strong, it was not overly strong for those who prefer a more mild taste. I also like my coffee black (void of sugar or milk) so it makes my coffee slightly more strong.  My mom likes a very light coffee and even she enjoyed the Dark Roast.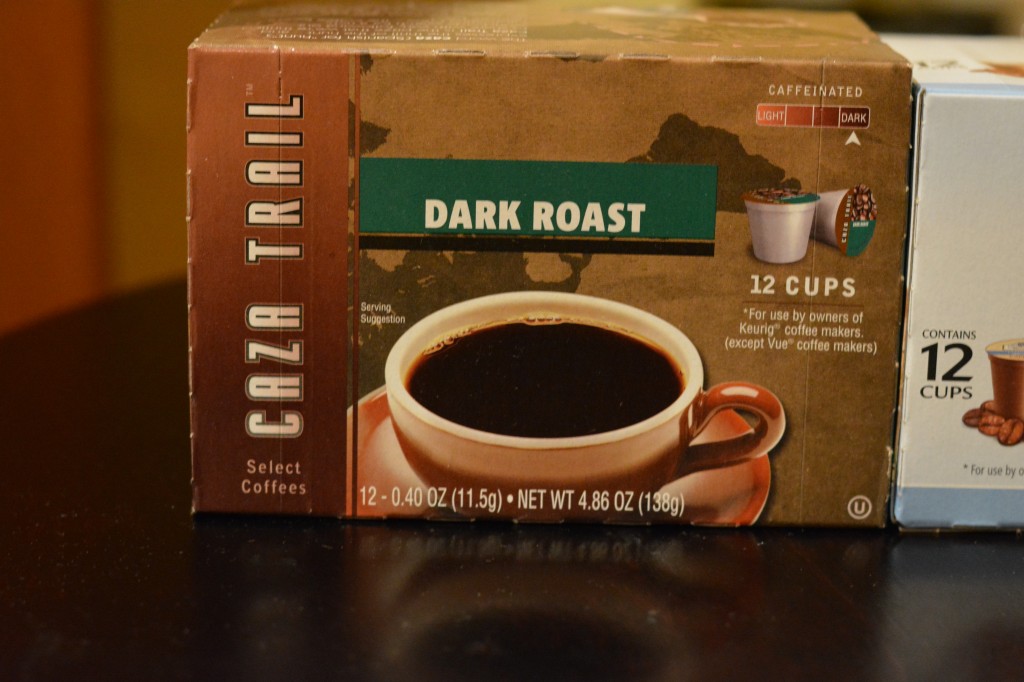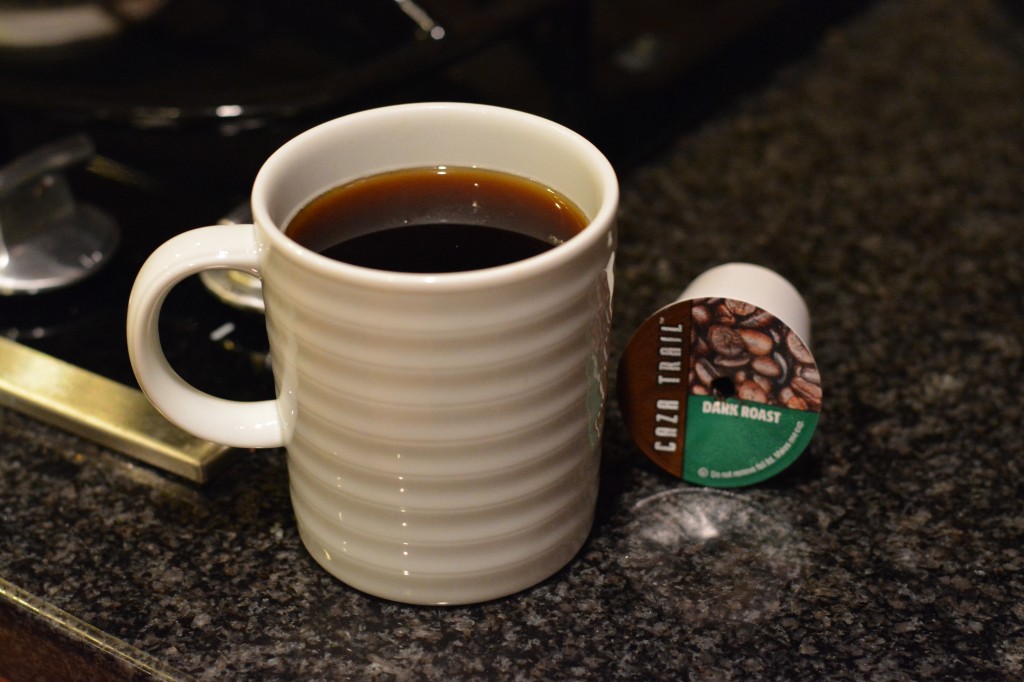 I then tried the Grove Square  French Vanilla Cappuccino. Truth be told, I never tried Cappuccino through my single serving brewing system and I have to say I was so impressed. It features a creamy and steamy cup of cappuccino that is brewed to perfection. The smells omitted from the cappuccino were second to none. I loved the taste of vanilla and the fact that it was creamy, but not too milky. I usually like tasting my coffee in cappuccinos, and I had no problem being able to do this with the Grove Square French Vanilla Cappuccino. This was my husbands favorite of the three!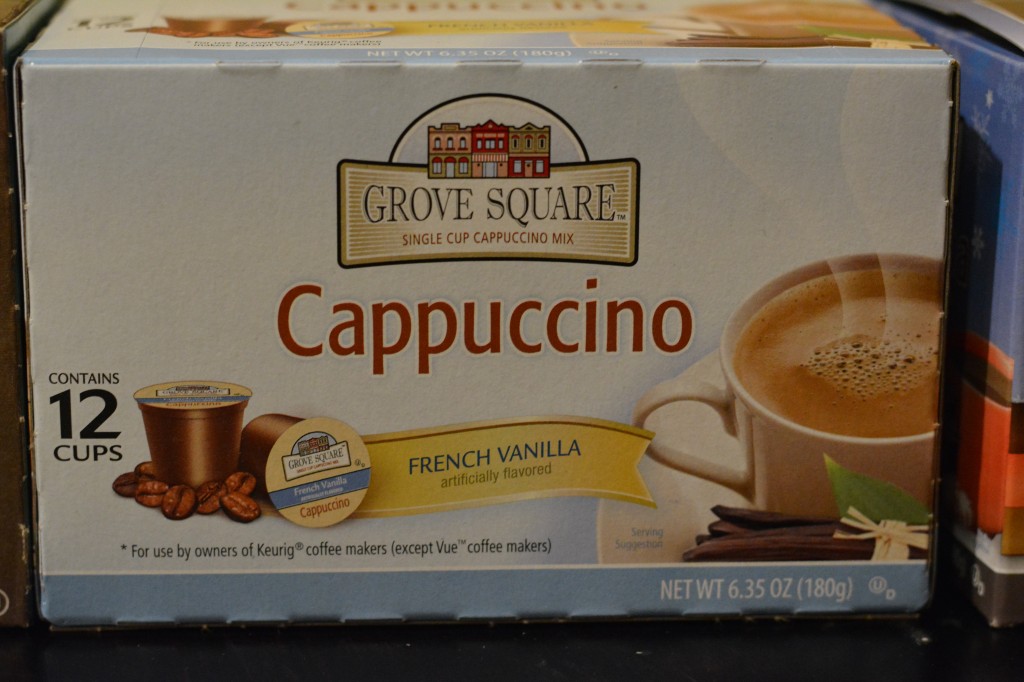 Lastly, the kids and I tried the Grove Square Hot Cocoa, which features 4 K-cups of each of the following flavors: Dark Chocolate, Peppermint, and Milk Chocolate. This was by far the fastest box we went through. It has been so cold in our lovely state (and I am talking about 10 degrees), that it has been so nice to pop one of the Grove Square Hot Cocoa right into the single cup coffee brewer and deliver a fresh cup of hot chocolate each and every time. The kids absolutely loved all three flavors, while my favorite was Dark Chocolate. I could live on dark chocolate, so naturally it will always be my favorite.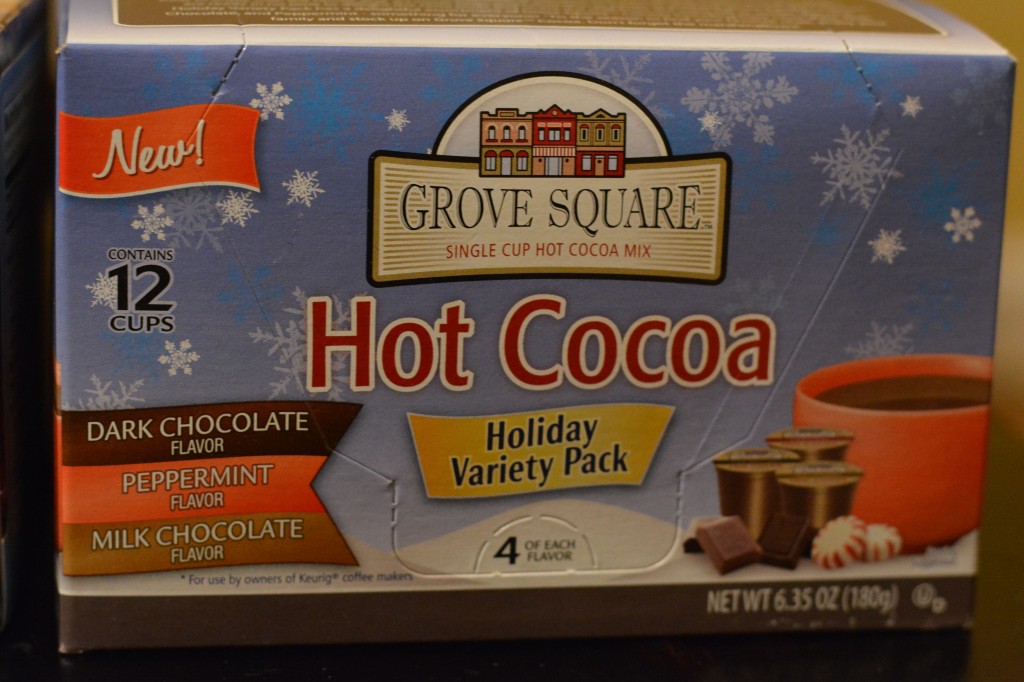 I am a huge fan of the Grove Square and Caza Trail coffee brand! I love being able to serve up a cup of coffee in no time at all, and savor one cup of coffee at a time. While I enjoy my first cup every morning, I love to end the day as a family, sipping the hot chocolate. The varieties allow me to enjoy solo, as well as family time. Seriously, what could be better than that!
To learn more about these wonderful coffee selections, check out Grove Square page on Amazon and Caza Trail page on Amazon today!
Win it: One winner will receive 1-box product sample of Donut Shop Coffee. For this giveaway, simply leave me a comment telling me which of the above coffee/cappuccino/hot cocoa flavor you want to try. Please put all comments in comment section proceeding the post.  This giveaway ends 12-20 so enter soon! Winners are limited to the continental United States and must be 18 years of age or older. Good luck!