Oh, boy!" Get ready to tap into your inner super powers and take flight with Mickey and the gang as they discover their ultimate superpower of teamwork in MICKEY MOUSE CLUBHOUSE: SUPER ADVENTURE on DVD December 3rd!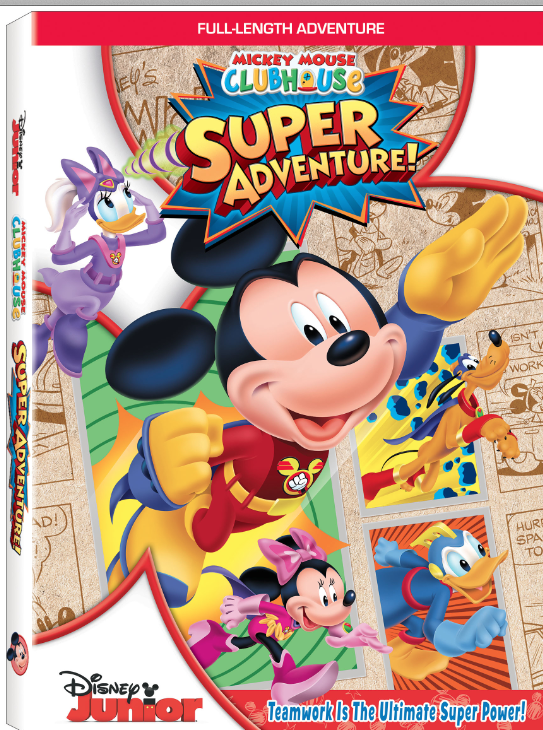 Hayley and Zane grew up watching Mickey Mouse Clubhouse. It is one of their favorite TV shows on and luckily, they both enjoy watching it nightly. On December 3rd, Mickey and the Gang are back with Mickey Mouse Clubhouse: Super Adventure which will be a hit for any Mickey fan in your life! This is a new full length feature with the lovable Mickey and Pals, plus three additional episodes, packed in one fantastic DVD!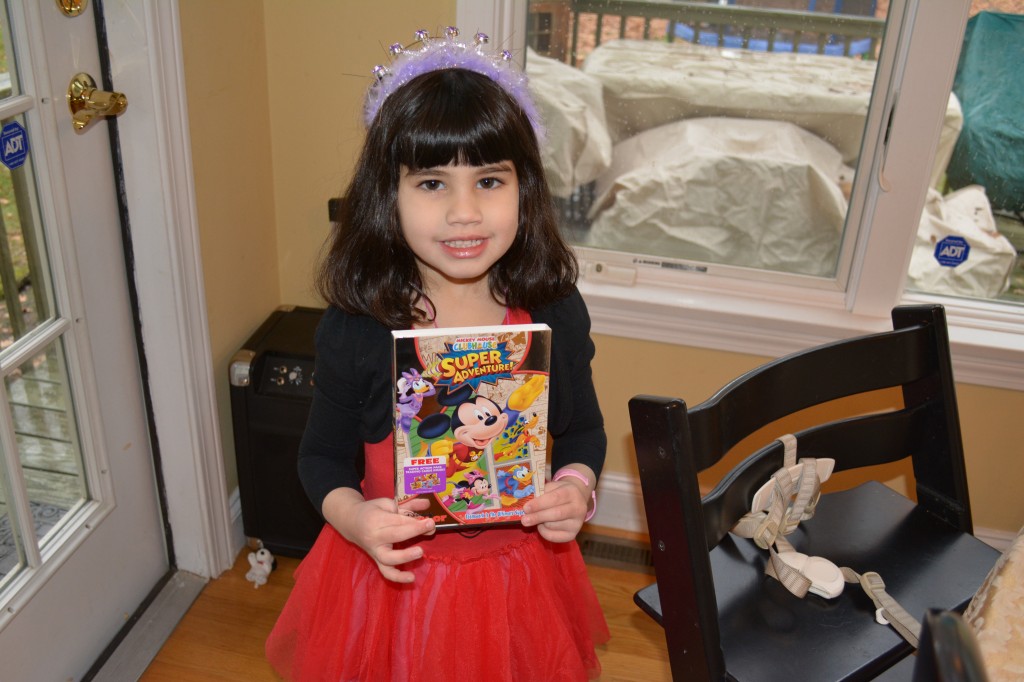 Synopsis: Zoom! Wow! It's Super Mickey, Wonder Minnie, Super-Power Pup, Super Goof, Dynamo Duck and Upsy-Daisy to the rescue! In an exciting adventure straight out of a comic book, Power-Pants Pete swoops down and starts shrinking everything insight down to teeny-tiny size! To save the day, Professor Von Drake transforms the Clubhouse Gang into super heroes with incredible powers. But Pete's merely a sidekick; a wily villain named Megamort is the true mastermind behind theshrinky-dinky caper. Can our heroes outsmart the bad guys? Only by working together, with help from YOU… and the right Mouseketools! Packed with action, surprises and nearly two hours of fun – including three additional episodes – this Super Adventure celebrates the unstoppable power of teamwork and friendship.
Cast: Russi Taylor (Babe, The Simpsons Movie), Bret Iwan (Kingdom Hearts Re:coded, Kingdom Hearts: Birth by Sleep), Tony Anselmo (Who Framed Rodger Rabbit, Mickey, Donald, Goofy: The Three Musketeers), Bill Farmer (Toy Story, A Goofy Movie).
 Bonus Episodes: Aye, Aye, Captain Mickey!
Mickey's Mousekersize!
Mickey's Little Parade
This DVD was amazing!  The kids loved seeing Mickey and his friends granting super powers to get their whole town back to normal after Power-Pants Pete shrinks everything to tiny size. They were worried that the town would stay like that but loved seeing Professor Von Drake transform all their favorite Disney characters with superhero ability! Superheros and powers, all combined with their love of Mickey Mouse clubhouse, makes this a truly great DVD! I love the aspect of seeing the heroes win and the themes of acting together as a team! The action, themes of friendship and helping one another, and the overall amazing Mickey Mouse characters, make Mickey Mouse Clubhouse: Super Adventure a winning combination! It has quickly become one of Hayley and Zane's favorites DVDs and now we can't leave home without bringing this DVD along with us in the car!
Be sure to pick up this DVD today for a great holiday gift!
*We received this DVD for review. All my opinions are my own and not swayed by outside sources.*