Last month, I left you off with Part #1 of my Thailand adventures.  We had an amazing time at Tiger Kingdom and being able to take pictures with all the newborn monkeys. After a long day, we went to sleep early, because the next day it was elephant day! Before I begin, I want to tell you all that I am obsessed with elephants. Ever since I was young, I was completely fascinated by elephants. In my house, I have at least 20 different ceramic elephants- I kid you not! So, to have the chance to spend the day with elephants was a dream come true.
After much research, we decided to do the Patara Elephant Farm all day excursion. We decided to do this excursion based on the suggestion of a PR rep who had visited last year and highly recommended it. Patara is an all Thai run elephant grassland where they house, feed, and sleep with the elephants. When the bus picked us up at our hotel at 730 AM, I really had no idea what to expect. However, the minute I entered Patara and saw the beautiful elephants, I knew this would be a day I would never forget!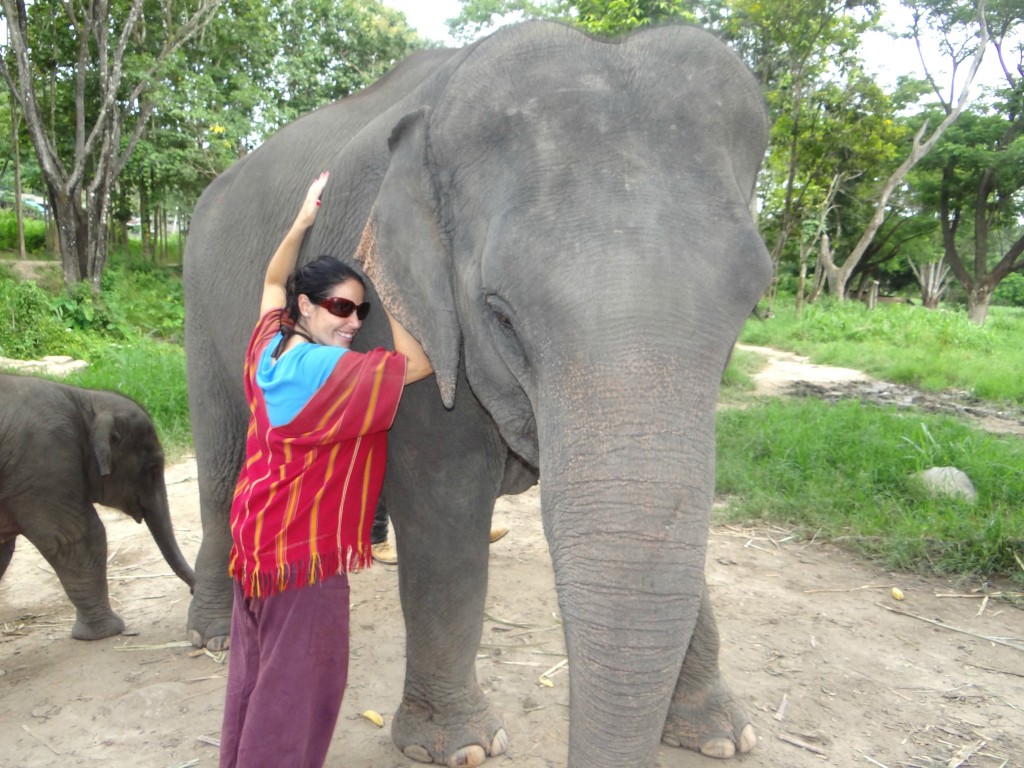 I had the chance to bath, swim, and ride the elephants. They even ate lunch next to us. We spent 6 full hours with the elephants and by the end of the day, my elephant knew exactly who I was. It was such a surreal experience for my husband and I!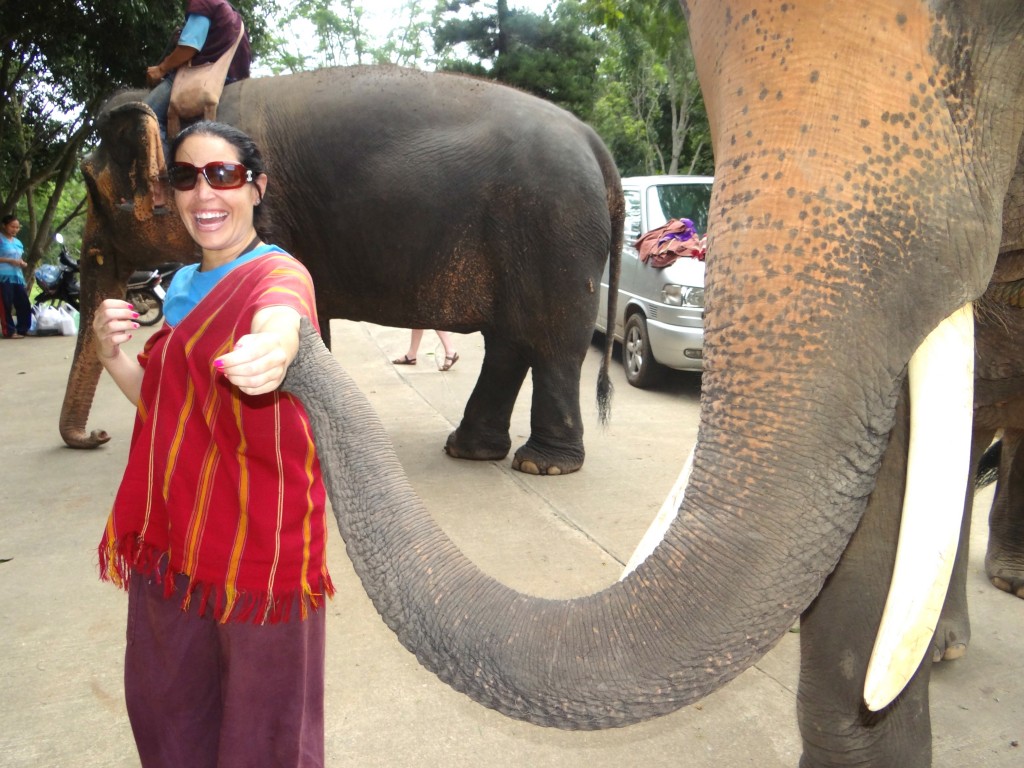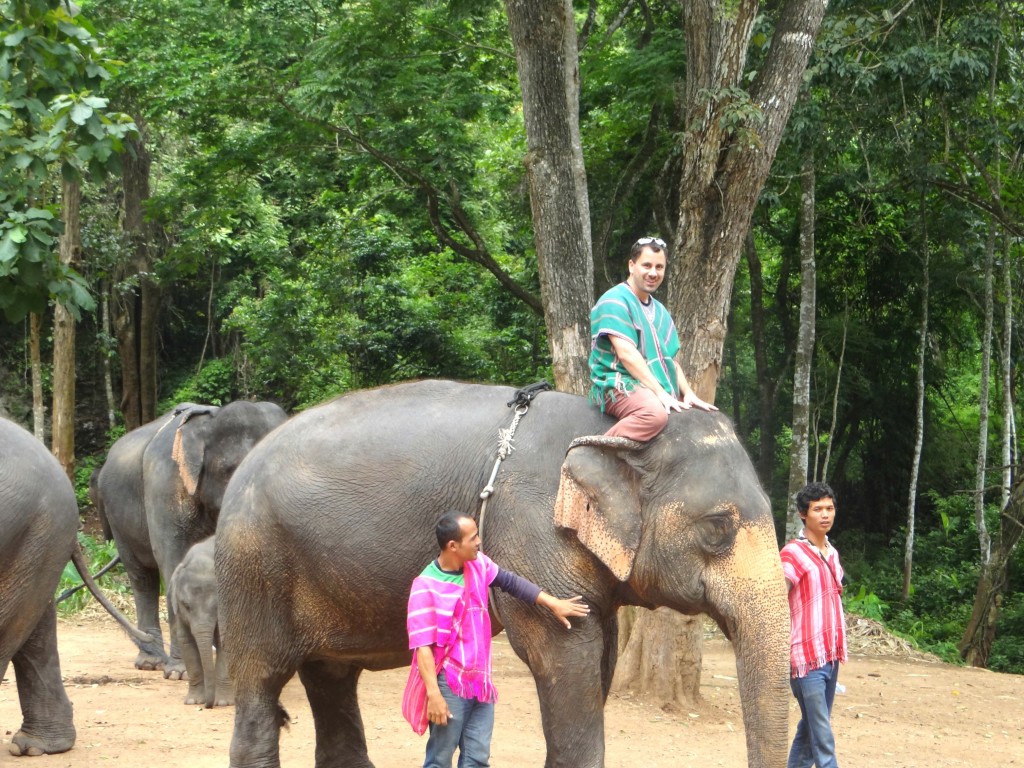 The following day, we took an unbelievable cooking class at Pantawan Cooking School. This was a family owned small company that taught tourists life myself, how to cook. The people were so unbelievably gracious and the day was fantastic. It started with a brief visit to the Thai farmer's market and then on to a gorgeous plantation house, where we were taught to make four different Thai dishes by one of the sweetest ladies I have ever met. She also happens to be a renowned chef in Thailand. We made all the dishes back to back, with full instructions, and were given menu sheets to take back with us, so we can try the dishes at home. At the end of the day, we were able to eat all the dishes. Probably the most unbelievable food I tried in Chang-Mai.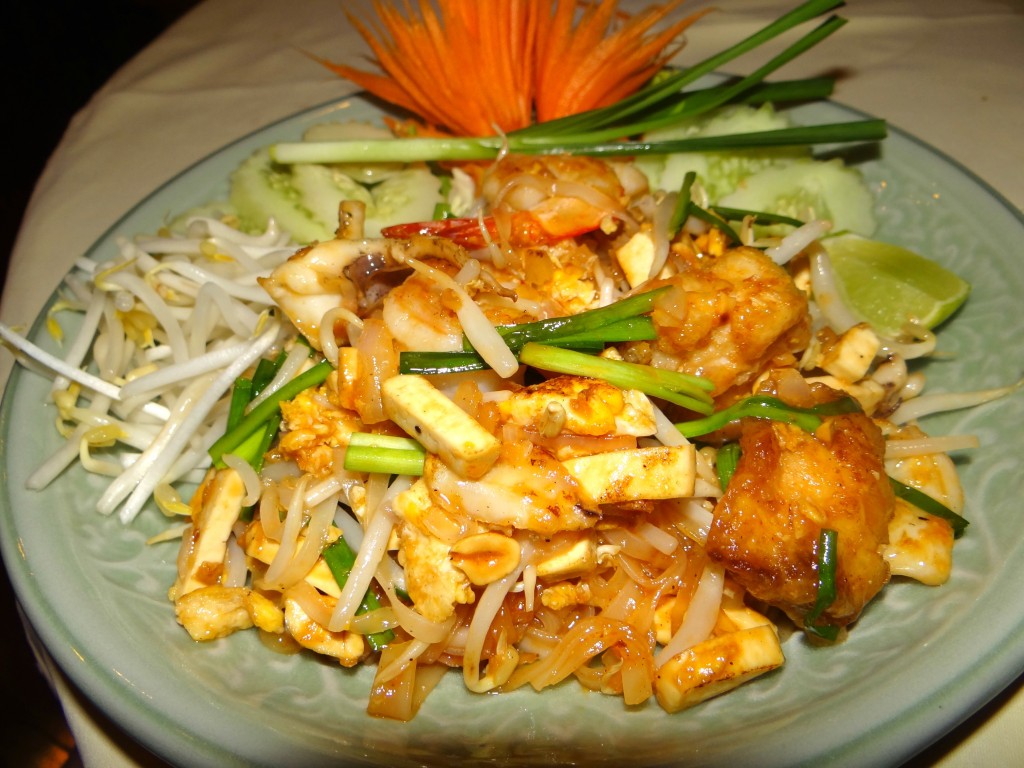 The following day, we jetted off to Koh-Samui. Stay tuned in a few weeks for more pictures from Thailand…