As most of you know, Hayley is obsessed with Disney. We are leaving in a few short days to Disney and if I could show you her excitement, you would be amazed. Her favorite "toy" and her favorite collection is the Disney princesses. She seriously owns every single one. However now, there is a brand new exciting toy called the Disney Princess Palace Pets, which are on the market for your shopping pleasure, this holiday season.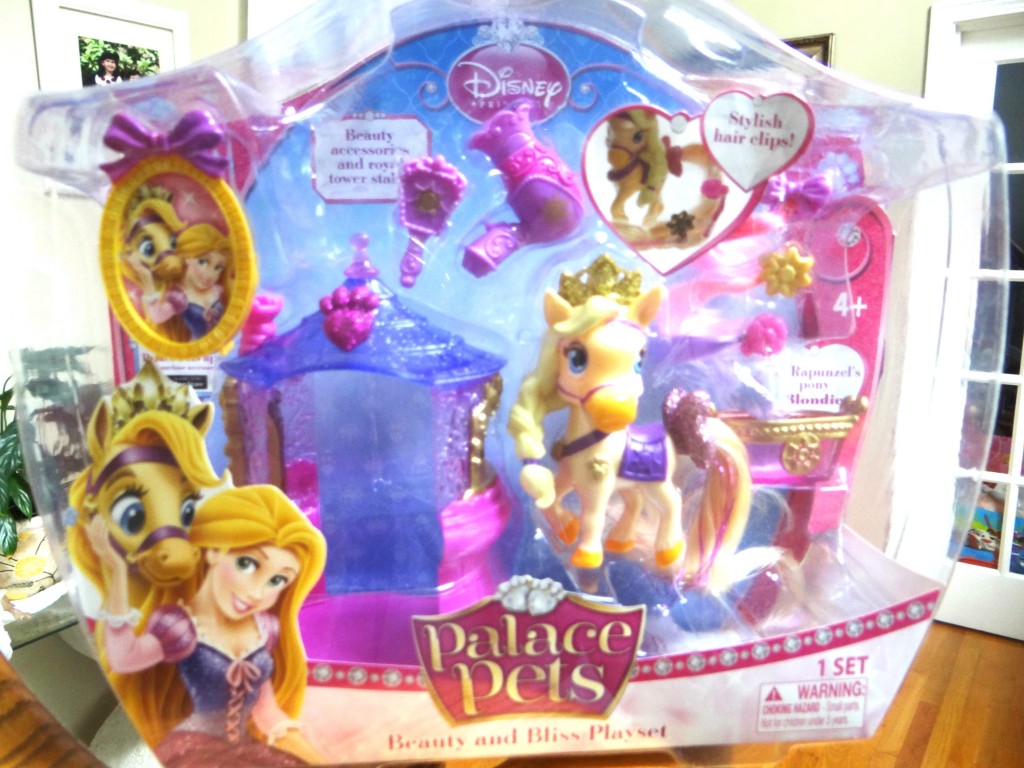 Disney Consumer Products introduces the newest arrival of the Disney Princess Kingdom: The Disney Princess Palace Pets. Inspired by the love for animals the Disney Princess characters display in their classic stories, the Disney Princess Palace Pets app and product collection enable children to play with, nurture and love their Palace Pets, just like their favorite Disney Princess characters.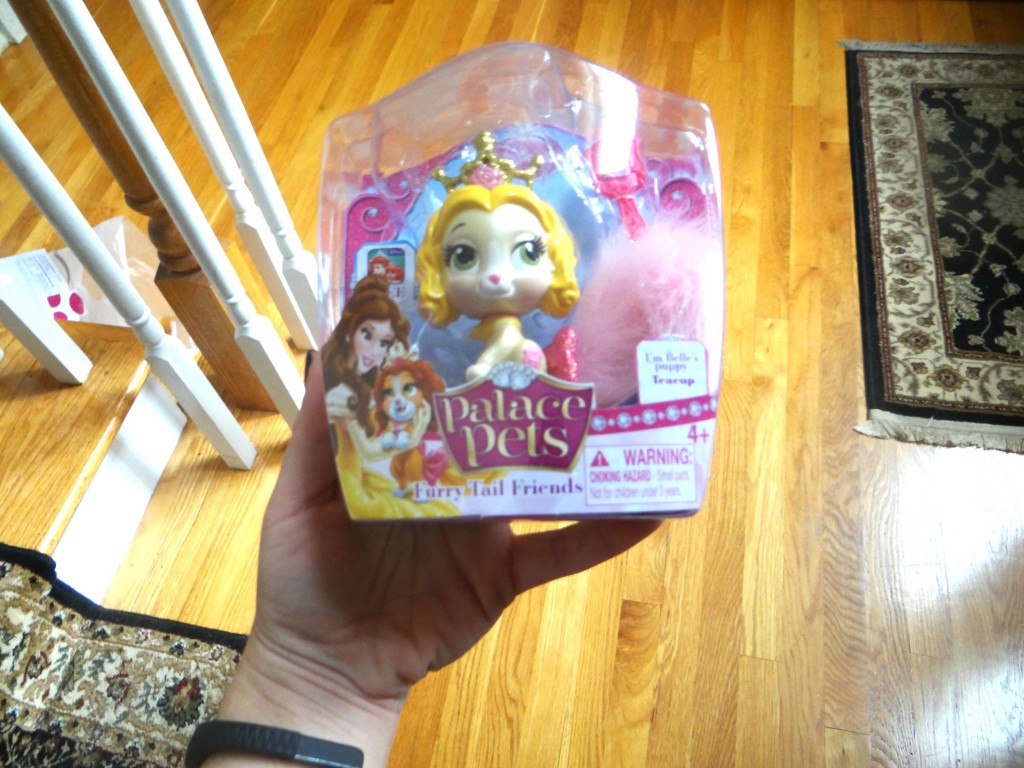 The Palace Pets were first introduced in the Disney Princess Palace Pets app, a wildly popular, free IOS app from Disney Publishing Worldwide that launched in 2013 and reached more than 1 million downloads in its first seven weeks. The app shares the story of how the Palace Pets met the Disney Princess characters and includes activities such as an interactive royal salon where children can wash, brush, accessorize, and treat the pets to snacks.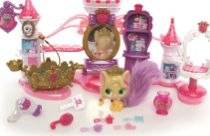 The Palace Pets toy line is now available at retailers nationwide and includes figures, "plush" stuffed animals and playsets created in collaboration with licensee, Blip Toys. Disney Princess Palace Pets have received early industry buzz by being recognized on TimetoPlayMag.com's "Most Wanted List," which identifies the hottest toys set to top kids' holiday wish lists. The Disney Princess Palace Pets each belong to their own Disney Princess character and include: Cinderella's puppy, Pumpkin; Aurora's kitten, Beauty; Snow White's Bunny, Berry; Belle's puppy, Teacup; and Ariel's kitten, Treasure.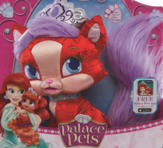 "The Disney Princess Palace Pets combine two popular girls' play patterns – Princesses and Pets," said Jim Silver, toy expert and editor-in-chief of TimetoPlayMag.com. "That dynamic combination coupled with the popularity of the Disney Princess franchise will put Palace Pets at the top of young girls' wish lists this holiday season."
"Disney Princesses hold a special place in the hearts of kids and kids at heart, and we're thrilled to offer our tiara-touting customers a new addition to their playtime adventures with Disney Princess Palace Pets," said Melody Young, vice president, general merchandising manager, Toys"R"Us, U.S. "Since these adorable Palace Pets arrived in our stores this summer, we've seen excitement building, and expect it to continue well beyond the holiday season."
Figures, Plush & Playsets
  Furry Tail Friends (MSRP $5.99 each): These adorable pets come with sparkly removable tiaras and styling brushes to groom their tails.
  Talking & Singing Pets (MSRP $12.99 each): These dazzling figures come to life as they speak and sing several phrases with the press of their locket. The fall collection includes Pumpkin (Cinderella's Puppy), Berry (Snow White's Bunny) and Treasure (Ariel's Kitty).
  Pamper Me Pretty Plush (MSRP $24.99): Soft, sweet and stylish – the Pamper Me Pretty plush stuffed animals are perfect for grooming and snuggling! Available as both Pumpkin (Cinderella's Puppy) and Beauty (Aurora's Kitty), these pampered pets come with extra-fluffy tails and beautiful accessories.
  Pamper & Beauty Salon (MSRP $29.99): The Pamper & Beauty Salon is packed with tons of primping accessories like a blow-dryer, mirror, barrettes and more. Rapunzel's kitty, Summer, is included with magical color-change features that make her pink nails and pretty makeup appear and disappear with water.
Let me tell you how adorable these toys are! If you have a Disney fan, they are a great addition to your shopping list. Hayley loved Rapunzel's horse and love playing with it/ brushing her hair!  It comes with all the hair products including clips and such. She loves to also blowdry her hair. It is so stinkin' cute! All the sets allow for imagination and to create a true Disney scene! These adorable products are available where most Disney products are sold including Toy R' Us and Amazon!