This past summer, I went to Thailand as most of you know. While I was told to pack really minimal, the one thing that my husband told me not to bring was my big bag. He said there was really no reason to lug around a big pocketbook. While I was thinking of alternatives, I came across The Sash Bag, which is the perfect hand's free bag for moms on the go!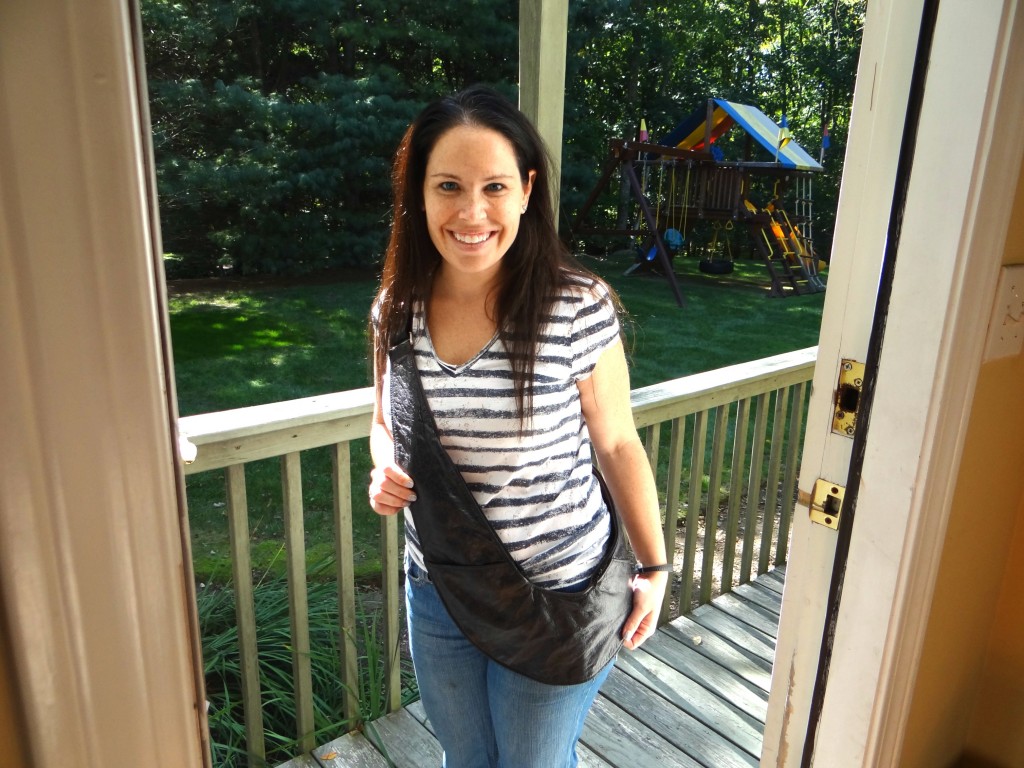 Sash bags are a stylish solution for the women on-the-go, who needs a way to be organized, hands-free, and prepared for anything without having to carry their handbag.  This bag goes around your shoulder, so you can be completely hands free to carry a baby or run errands when you need.  It is extremely comfortable as it slips right over your shoulder, and once there, does not fall off.
When women want to carry something other than a traditional handbag, their choices are limited, and lacking style. With Sash, women have a sleek way to be hands-free while on the go. Sash bags wrap securely around the torso, similar to a "Miss America sash. They have four exterior and four interior zippered pockets to hold most of the contents that would normally go into a woman's handbag.  This was perfect for me to put in a cell phone, money, credit cards, and more. All of this can fit into the Sash bag, without ever having to carry a big pocketbook.  The pockets are perfect for organizing the contents of many of the smaller items that could found in your purse.  The Sash Bag is able to remain sleek and balanced, providing an ergonomic and safe way to travel, shop, dance, push a stroller, or any activity that requires a woman to be hands-free and organized.
I love the Sash Bag! I rave about it to almost everyone I know! It is easy to use and allows me to stay organized, without having to carry anything. Simply put it on and I am off to run errands. It is perfect for any busy mom, who needs her hands free at all times. There are many colors including black/brown leather, merlot leather/grey suede, espresso/cream leather, and black leather fringe. All of the bags  are reversible and adjustable. Prices start at $69 and up! This would be a perfect gift for any mom in your life! I know it has made a difference in how I could run errands these days!
*I was provided with a Sash Bag for review. All my opinions are my own and not swayed by outside sources.