Have you ever wondered why kids are so enthralled with dinosaurs?  R O A R !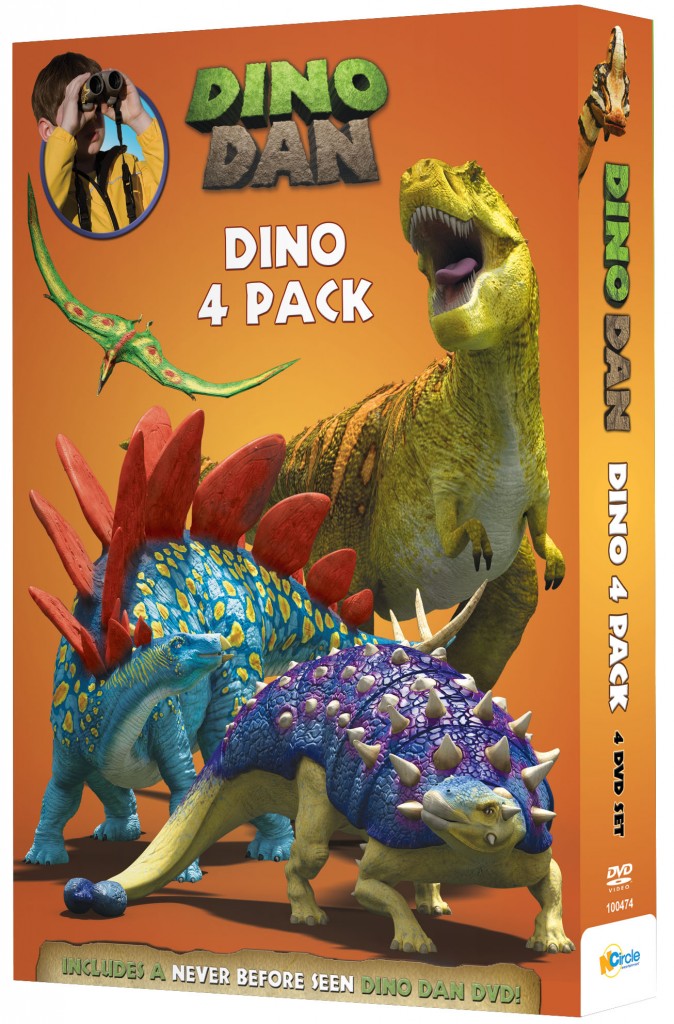 Zane is at the age where he is obsessed with dinosaurs! Seriously, I think dinosaur might have been his third of forth word. He loves everything about dinosaurs and gets excited when he gets to see them on some of his favorite shows. I am very proud to say that Zane, at 2.5, can identify a tyrannosaurus!
One of Zane's favorite shows is DINO DAN, which is the award-winning live-action, CGI adventure series airing nightly on Nick Junior at 5p.m.  DINO DAN stars 18 true-to-life, photo-real dinosaurs alongside Jason Spevack (Fever Pitch; Sunshine Cleaning) as Dan "Dino Dan" Henderson.
Dino Dan is an ordinary 10-year old boy with an extraordinary obsession: he eats, sleeps and breathes dinosaurs. A typical day for Dan isn't complete unless he's racing a T-Rex on his school track, finding a Pterodactylus in his attic or getting a baby Brachiosaurus back to its mom. But kids don't need to imagine dinosaurs because in Dino Dan, dinosaurs lurk around every corner, they're behind every mystery, they fuel every adventure, and they help answer questions, too!
Dino Dan also specializes in getting his contrasting crew of classmates and teachers engaged in his larger-than-life adventures. Not only are Dino Dan's adventures incredibly fun, they're also incredibly educational, as each episode centers around a common kid issue like having to play with your little brother, going to the dentist, or trying to win at hide 'n' seek. These, naturally, lead Dan to wonder how the dinosaurs would act in a similar situation.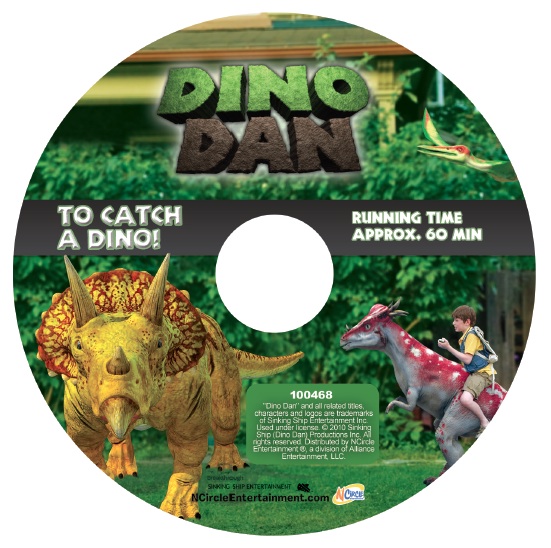 As Dino Dan comes up with a dino question or experiment to test his theories, he's also teaching kids about science. If his first theory proves false, Dan comes up with a partial answer or discovers new information to help him resolve the question. Then Dan discovers a new way of tackling the experiment and the problem is resolved.  And since the dinos in Dino Dan don't speak, high-five, or use deductive reasoning, Dan and his pals work with the dinos' instincts as part of their scientific method for proving theories.
Dino Dan DVDs are now available in a special 4-pack through NCircle Entertainment.  With a suggested retail price of $24.99 for four DVDs – Ready, Set, DINO!; Dino Trackers; To Catch a Dino! and Cretaceous Creatures! – the Dino Dan 4-pack also includes a bonus augmented reality feature on the DVD package that, when the code is scanned, brings dinosaurs to life!  The four-pack is available at Target stores nationwide!
Fans of Dino Dan can visit the dedicated Dino Dan website at http://dinodan.com/ to enjoy a number of fun and engaging online games including an interactive Dig Site, fun Dino Facts, information about Dino Dan's friends and even download Dino Dan apps. Dino Dan fans can also visit the Dino Dan Facebook page at https://www.facebook.com/dinodantv.
Nick Jr. also has a Dino Dan website, http://www.nickjr.com/dino-dan/, offering everything to entertain your budding paleontologists, including downloadable prehistoric printables for coloring to engaging dinosaur games and crafty Cretaceous creations including instructions for creating your own dino 3D mobile, a Dino Dan's dinosaur nest and even Dino Dan binoculars.  The Nick Jr. site also has recipes for fun Mesozoic Meals like giant dinosaur track cookies and there's even a dinosaur Fun Facts for Parents which includes a pronunciation guide for dinosaur names like Euoplocephalus!
Zane loved all 4 of the Dino Dan DVDs! It kept his interest from beginning to end!  If you have a dinosaur fan, these are the DVDS for you!
Giveaway: One winner will receive the 4 pack of Dino Dan. This giveaway is run via rafflecopter, so click read more to see the actual giveaway.The only mandatory entry is to tell me if your child ever saw Dino Dan in the comment section proceeding the post. While the other entries are optional, I highly suggest you fill them out to increase your chances of winning. US only. Good luck!
*I received the above DVDs for review. All my opinions are my own and not swayed by outside sources.