******I am a member of the Collective Bias®  Social Fabric® Community.  This shop has been compensated as part of a social shopper insights study for Collective Bias and their client.***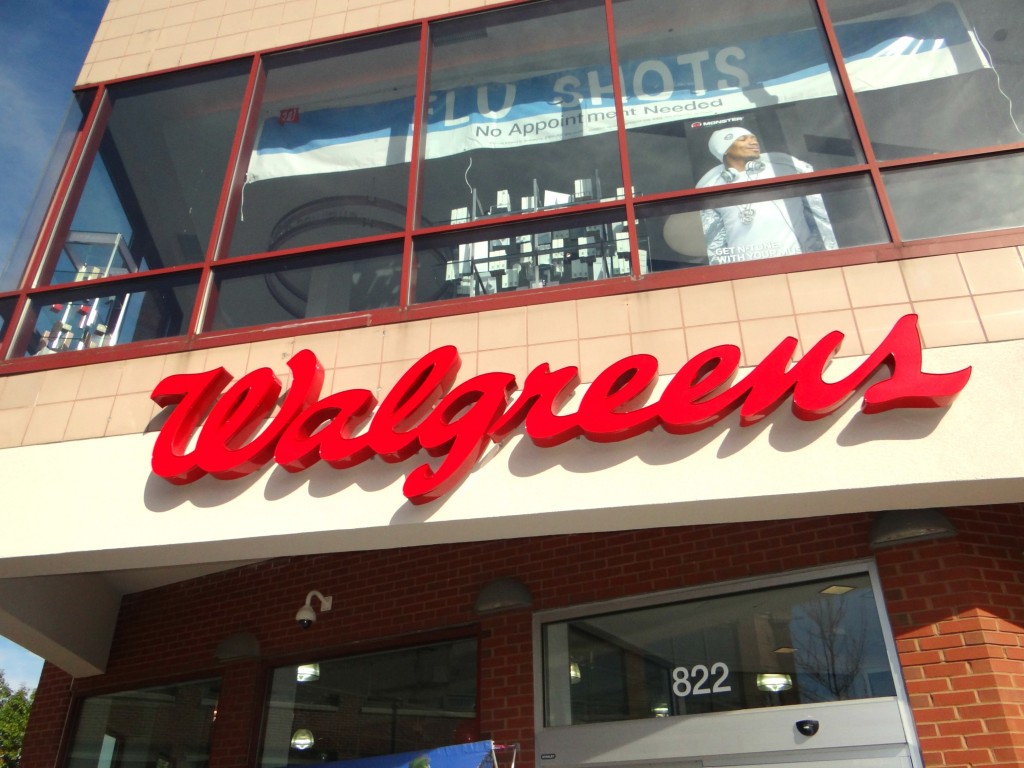 This past Monday, October 14, I had the pleasure to attend an amazing Wellconnected section event hosted by Nick Cannon and Monster Products at the Walgreens store located in Cambridge, Massachusetts. This was very exciting to me because my husband and I lived about 2 blocks from this store location.  This Walgreens is spectacular (more to come on that), and it has the very first ever Wellconnected expanded electronics section!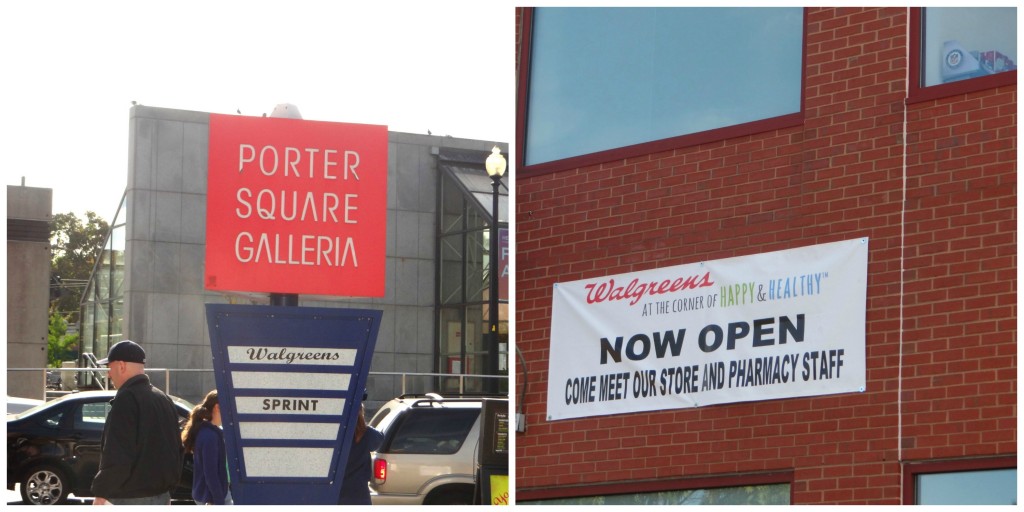 So, you might be asking what is a Wellconnected section? The answer is if you are looking for anything gadget or technology related, this Walgreens in Porter Square will have it! It has a huge assortment of of the latest technology including Bluetooth and connected phone devices, contract and no-contract phones, popular mobile accessories, DVDs, games, and so much more!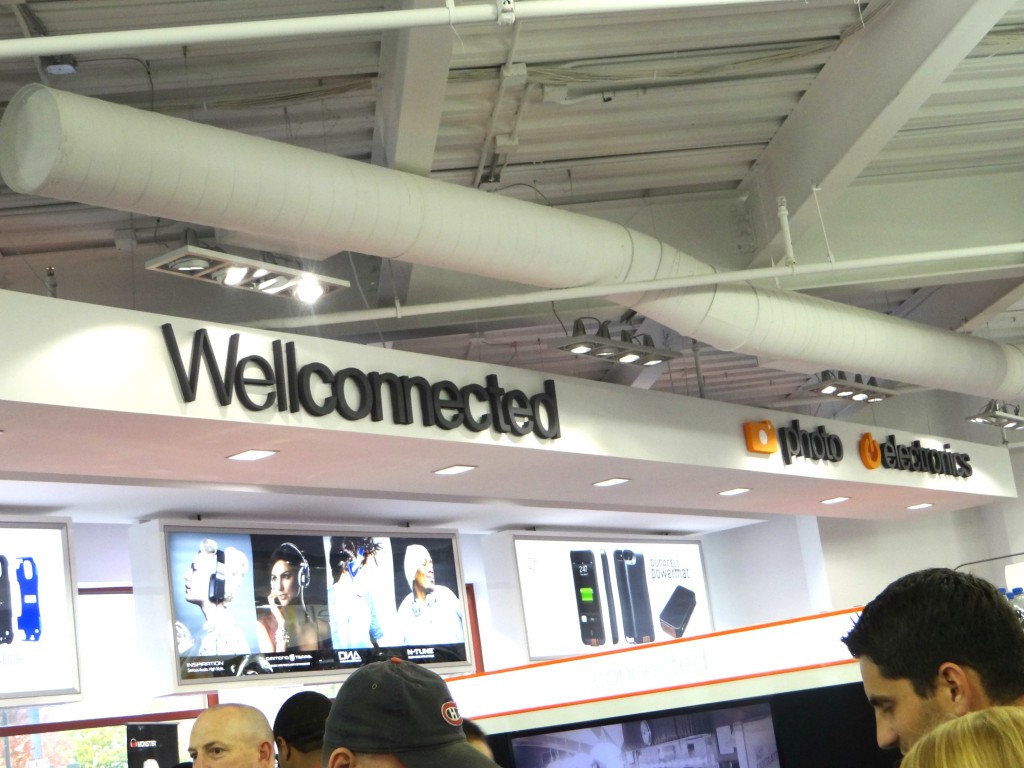 When I entered the Wellconnected section, the very first thing I noticed was they had a huge DVD selection where you can actually preview the movie before you buy it. I was AMAZED to say the least because so many times I have heard of a movie, only to not buy it because I don't know what it is about. At the Wellconnected section, I can view the previews of the most popular movies and then can decide to purchase the movies.  How cool is that??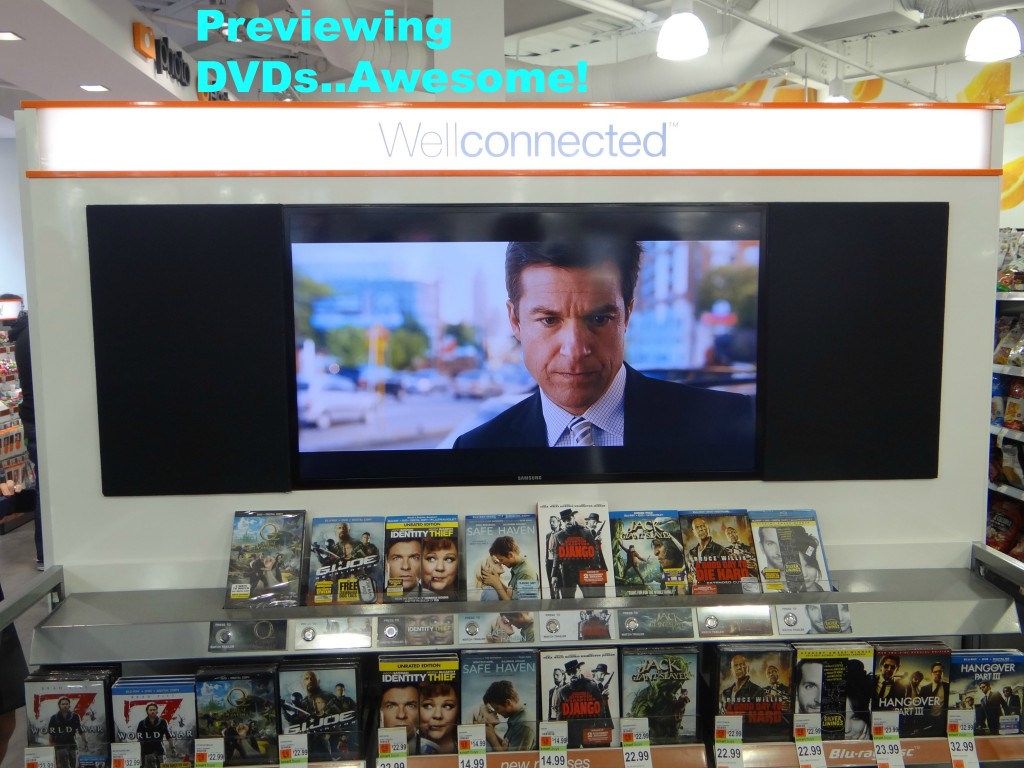 As I continued my journey into the Wellconnected section, I saw a large selection of headphones including Nick Cannon's brand- Monster NCredible Nenergy headphones.
Some information about the Monster NCredible Nenergy: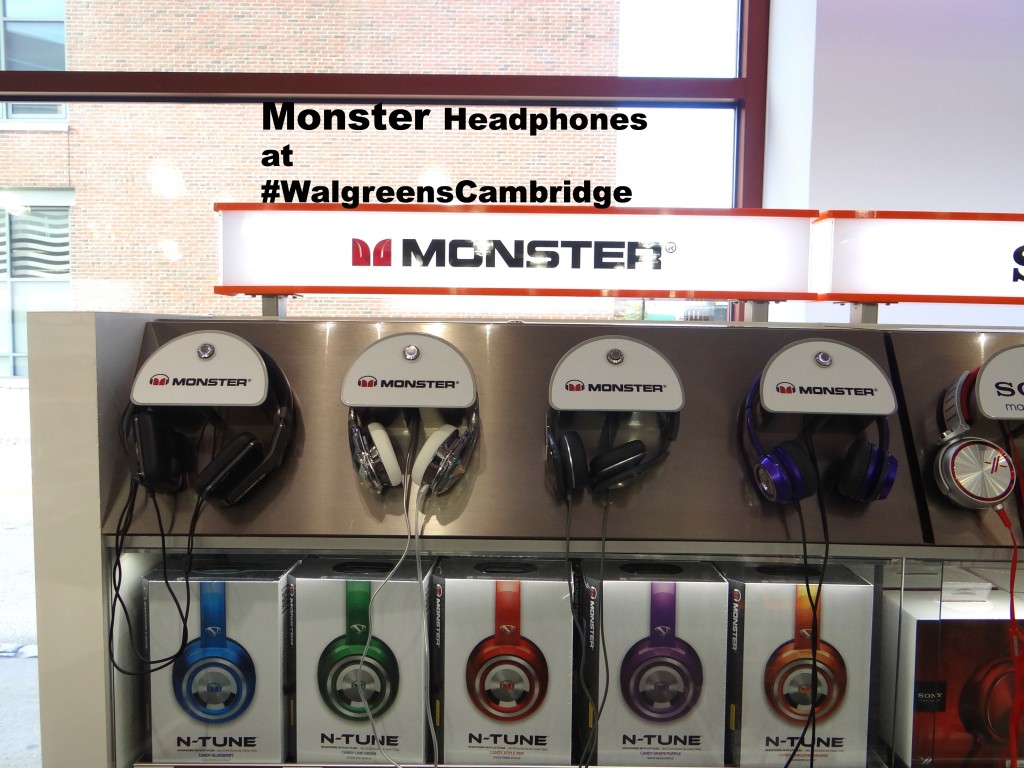 *Nick Cannon brought his NCredible ideas to Monster to create this slick, on-ear headphone that lets you hear your music like you've never heard it before. Details pop. Bass booms. And Monster's advanced technology keeps it distortion free, no matter how loud you blast it. Nothing motivates you like music, and this is music the way it's meant to be.*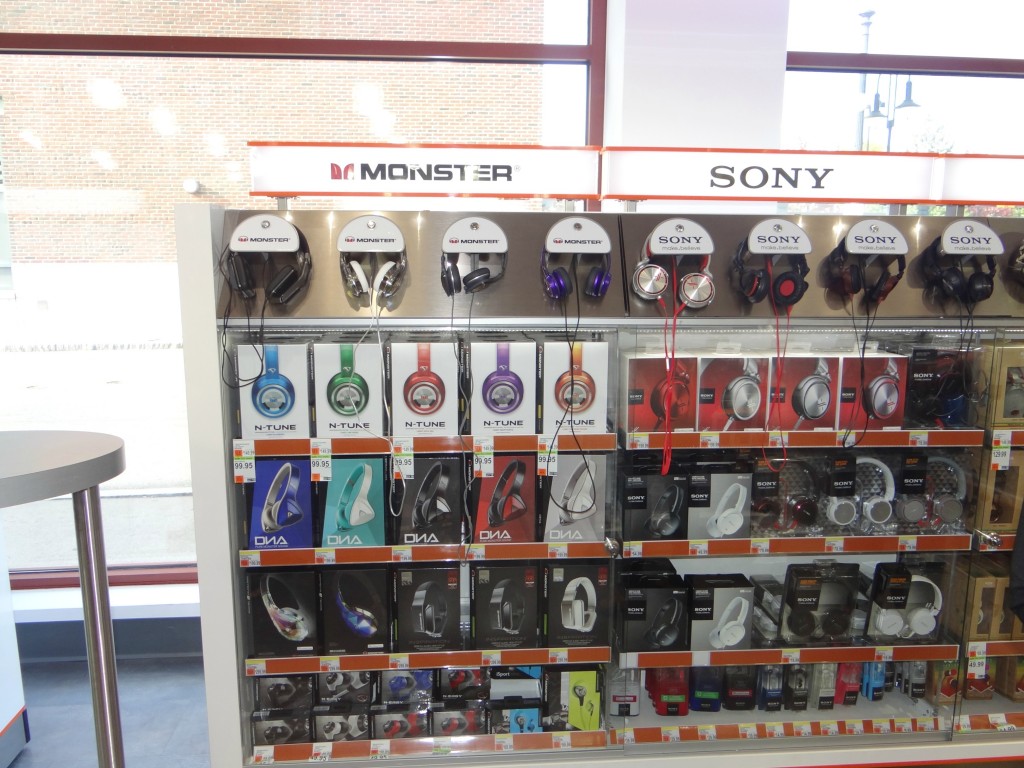 That day, the gracious and personable Nick Cannon was in the store to greet all the customers and take pictures with everyone. Before he hit the massive amounts of crowds (he is unbelievably popular), he was nice enough to take a picture with all the Walgreens head executives, personnel, and  bloggers that were sent to cover the event. Then, he was off to the crowds that waited patiently around the store to greet him and have him sign the Ncredible headphones.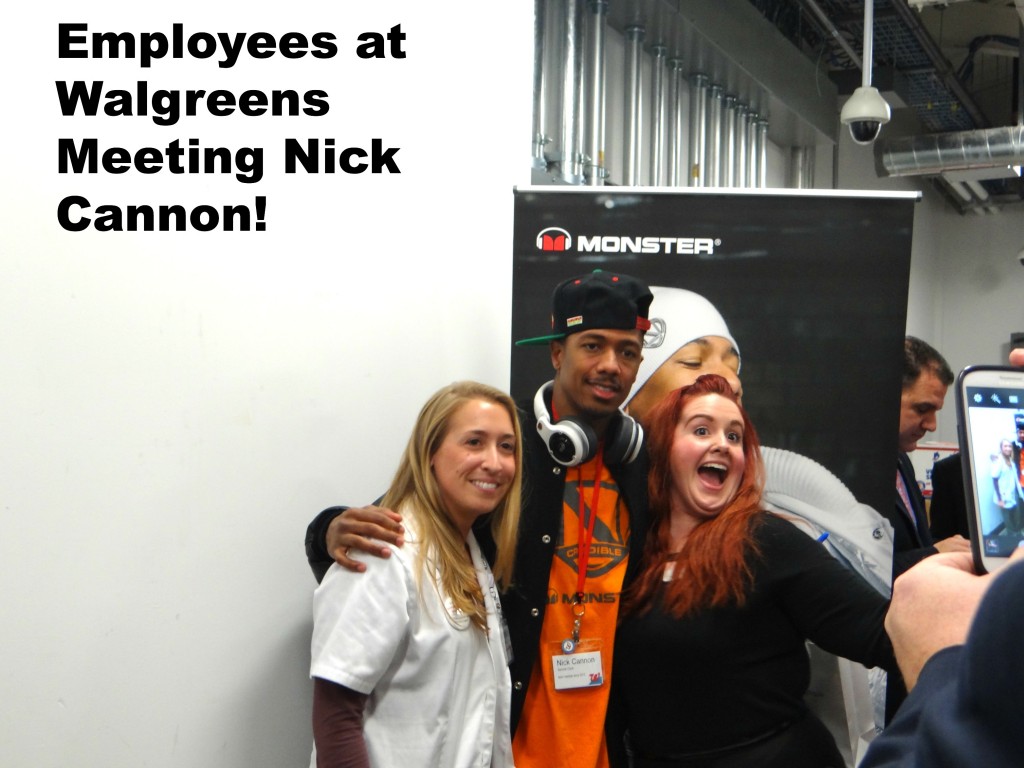 Have no fear though, everyone was willing to wait not only to see Nick Cannon,  but also because Walgreens did a fantastic job of putting on a great event by having fun contests, local vendors, and food for all! Everything was set up so beautifully and fun was had by all!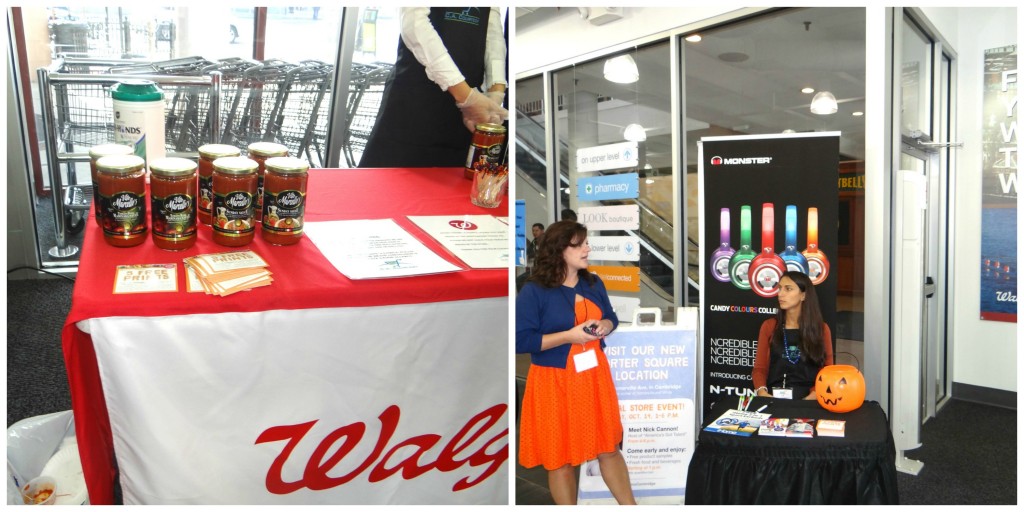 Okay, I had to digress to tell you all about Nick Cannon, but let's continue on to what the first ever Wellconnected section also has. Next up, I saw so many different phone services and phones that were available for sale. As we were going on the tour of the Wellconnected section, the store manager told us all that the no contract phone plans were also a huge hit at the Walgreens at Porter Square. They also have just about every phone accessory and charging systems you can ever imagine!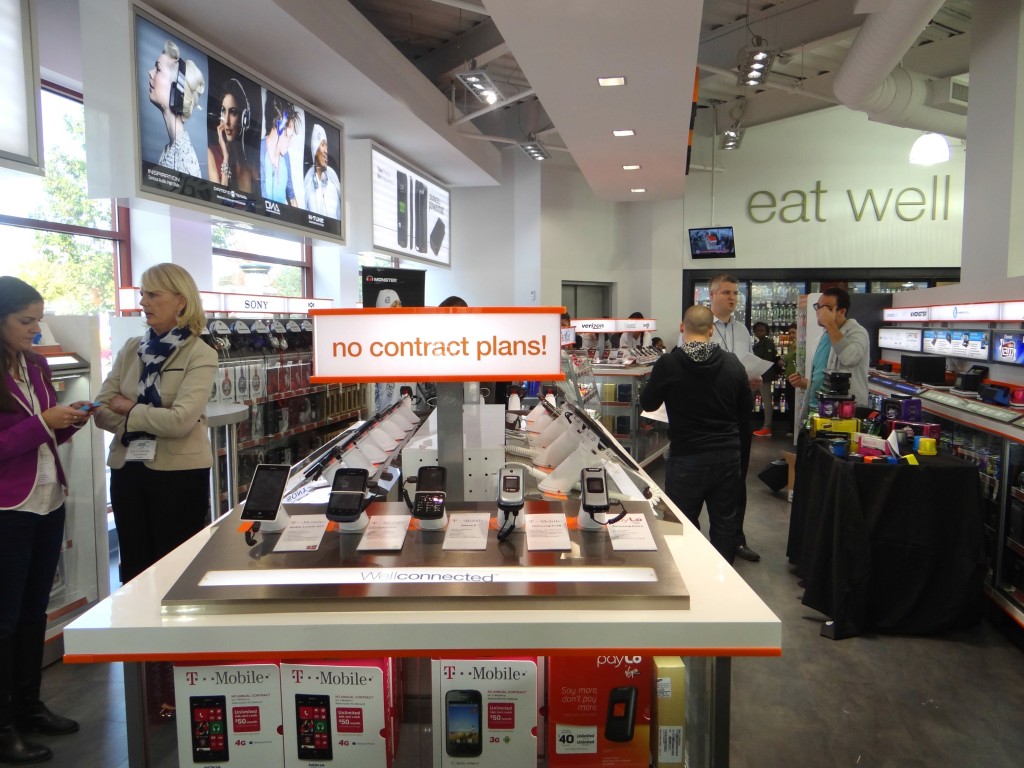 Need Wii or other gaming system games? No problem…The Wellconnected section at Walgreens has you covered!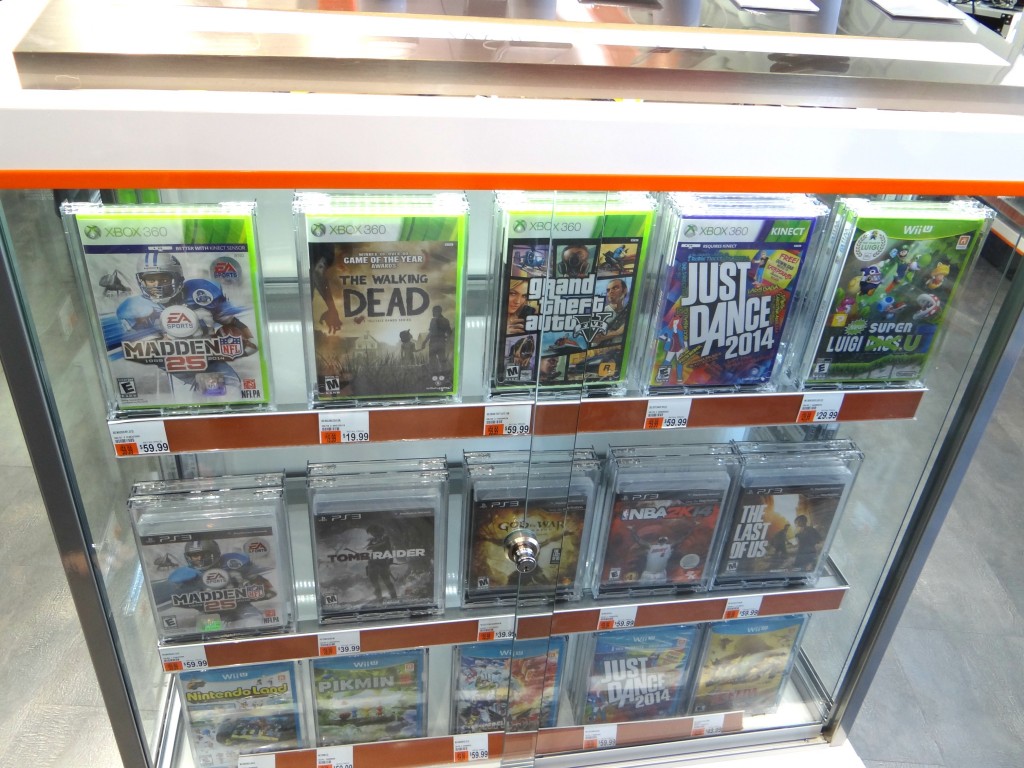 I also saw they had docking stations where you can actually try out the speaker systems to see which one you like. Just bring in your phone, tablet, iphone,  and test out which of the vast variety of Sony and other companies speaker systems you like. This is incredibly neat!!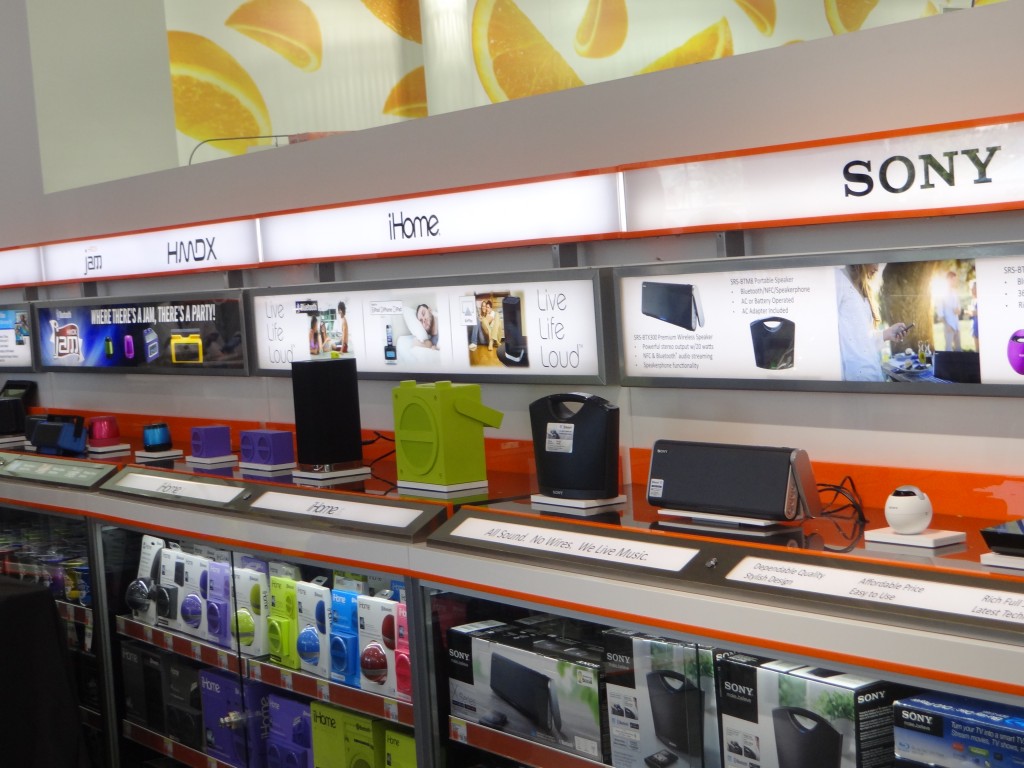 Their motto in the Wellconnected section is connected health! They do this by offering LifeTrak, BodyMedia, and Fitbit products! Walgreens wants to make the segway to showcase that it really is the store on the corner of health and happiness!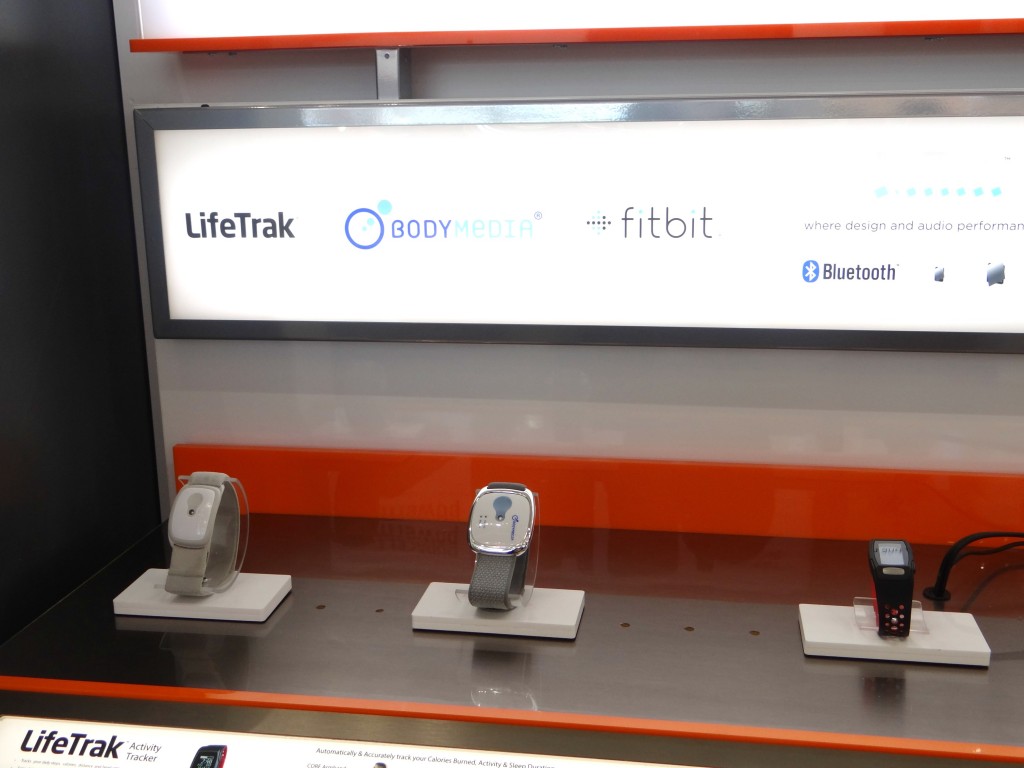 I was blown away by the Wellconnected section! This is the first of the kind in any Walgreens and I am pretty sure this is going to be the newest hit addition. Walgreens has just about everything else you can ever want, so by including the Wellconnected section they now really do have it all.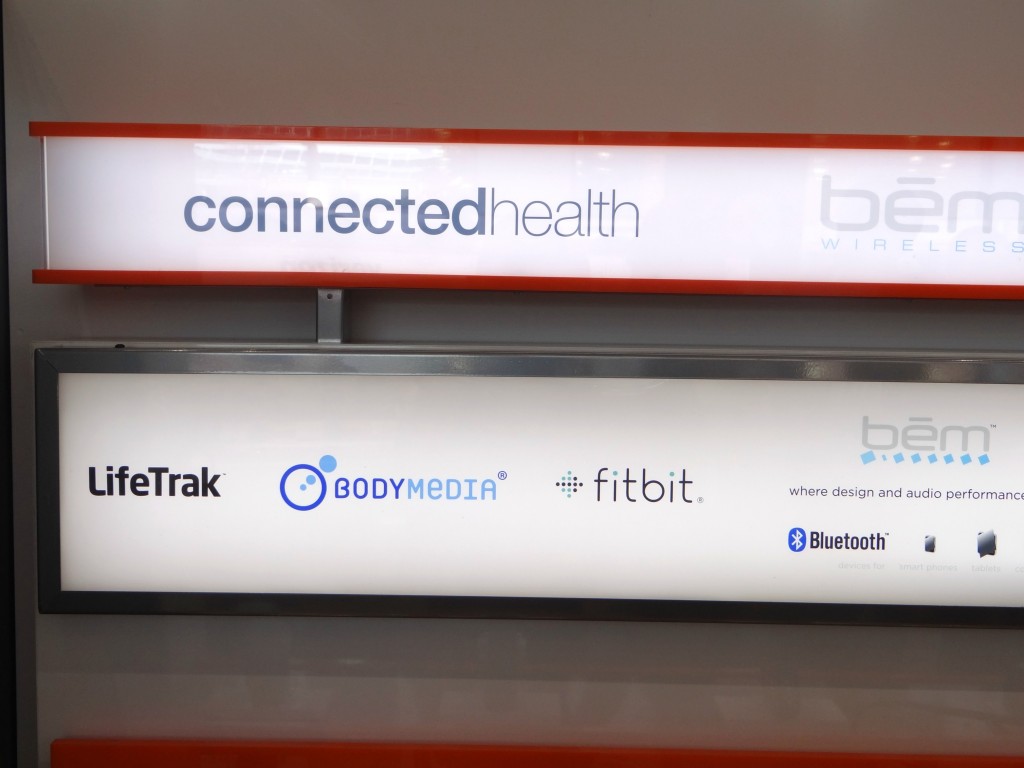 I also continued on to see all the other amazing sections of Walgreens. This Walgreens was two floors with the first floor being the Wellconnected station, grocery section, and fresh food offerings. When I headed up to the second floor, I noticed the LOOK Boutique beauty department, cosmetic shopping section, and the new state-of-the- art pharmacy.
The LOOK Boutique:
The LOOK Boutique at Walgreens is an innovative beauty concept where they offer a wide variety of cosmetic brands surrounded by lush beauty cases, makeup application appointments, and certified skin/makeup care specialists. We spent a good half hour just touring the LOOK Boutique, as it was so exciting! So many different makeup brands that are unique and exciting including pop beauty, H20 +, 100% Pure, and so many more!  This is not your everyday cosmetic section at a drug store; this is in one word-INCREDIBLE!
The State-of-the Art Pharmacy: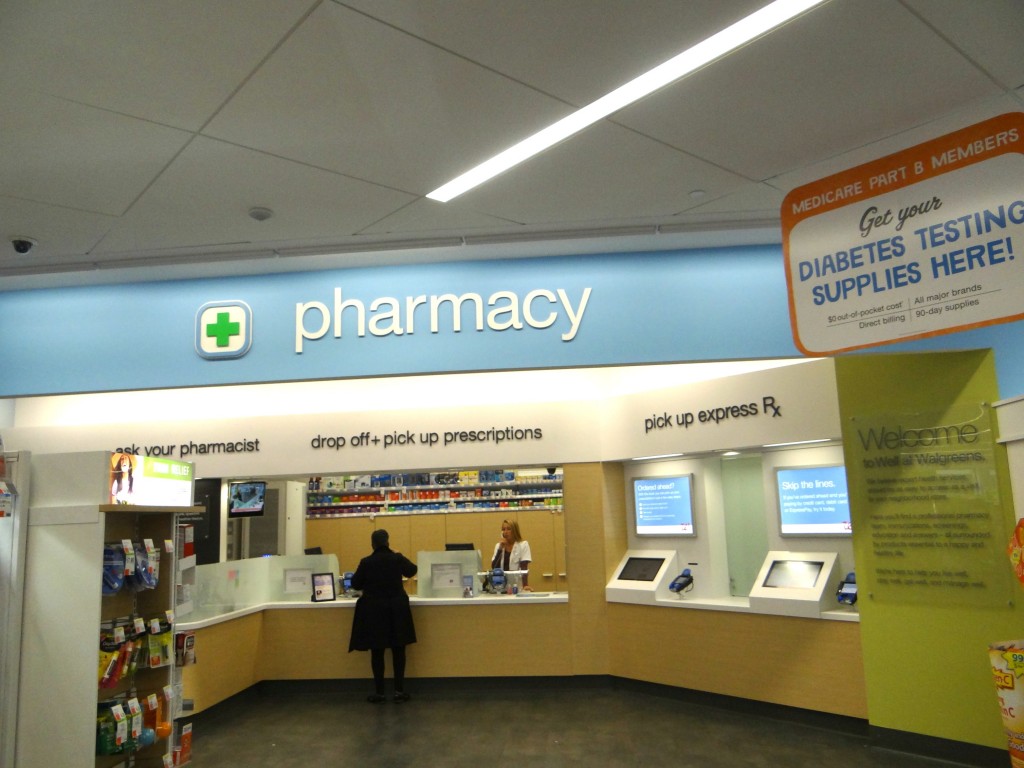 Walgreens is really taking its pharmacy section a step up by offering this gorgeous and new medication section. It is a brand new concept where it encourages great interaction between customers and pharmacists.  The pharmacy section actually brings out the pharmacist from behind the counter, so they could provide more efficient counseling and advice, as well as answer any questions by the customers. There is an "Ask Your Pharmacist desk, individual consult rooms, for those who have questions they want answered in a more private setting, as well as all the over the counter medicines you can ever imagine.
I can seriously go on and on about the brand new Walgreens Cambridge location, conveniently located at  822 Somerville Avenue in Porter Square. The event opened my eyes to what a magnitude of a store the Walgreens Cambridge location is! The unique offerings at the new Porter Square location including the LOOK Boutique beauty department, fresh food, state-of-the-are pharmacy, and Wellness Electronics section, make is second to none! If you have not been, do yourself a favor by visiting. It is really is your one stop shopping at the corner of health and happiness!!