When Zane and Hayley were both babies, we absolutely swore by the Angelcare Ultimate Baby Monitor. I was a nervous nelly when both of my little ones were younger, and the Angelcare Baby Monitor gave me the assurance I needed to allow myself to go to sleep, knowing they were safe.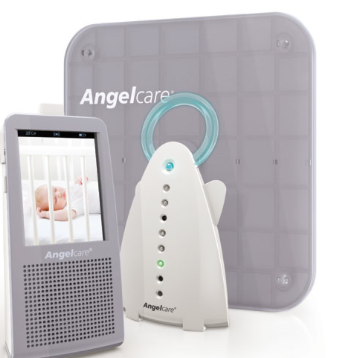 For more than 15 years, Angelcare has been a trusted brand for parents looking for peace of mind. The award winning line of baby monitors features a full range of products designed to meet the highest industry standards. For babies under 24 months, whether awake or asleep, Angelcare's world renowned under the mattress sensor pads alerts parents at 20 seconds if no movement is detected. Each unit is also equipped with an optional "tic" feature that clicks to let parents know the sensor is working even when baby is sound asleep. From infant to toddler, parents know the sensor is working even when baby is sound asleep. Then the Angelcare monitors can grow with your family by simply disconnecting the sensor pad feature.
The Angelcare monitor comes with a Two-Way Talk-Back, rechargeable and portable Parent Unit Monitor, which allows up to a 650 foot open field range. It also features a 2.4 GHZ digital transmission with minimized frequency interference, that allows for increase privacy. This allows me to go around the house and relax, knowing that my baby is safe sleeping. You can never be too safe when it comes to your baby! That is my motto!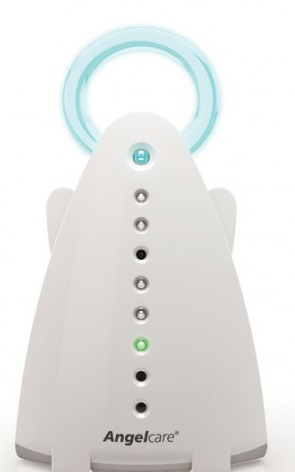 This monitor can also readily display nursery-room temperature on the parent alarm and the alarm will sound if the temperature drops too low or high. I love this because my house goes to high extremes and I swaddle my children. I always worry that they will get over heated. Now, I do not need to worry with the Angelcare Ultimate Baby Monitor.  I also love the nightlight feature, so I can see through the monitor, when I am doing those midnight feedings.
We love the under the mattress Sensor Pad, which allows me to see my baby move throughout the night. I worry as most parents do, that my child is safe when he/she sleeps. With the sensor pad, I can feel confident knowing that the baby is breathing, even when I can't see him/her. It will alert me when movement is not detected within 20 seconds. The alarm is VERY LOUD so adjust the volume as needed. I also encountered a few false positives, but overall the monitor was spot on! The visuals of the camera are truly second to none! I can see very clearly what the baby was doing at all times using the adjustable angel camera with digital zoom-in and zoom-out.
The Angelcare Ultimate Baby Monitor is available at Babies R' Us in stores and online and Buy Buy Baby stores online and stores. It is available for  $289.99 today!  This is a great baby monitor for the price! Be sure to check out this baby monitor today!
Giveaway: This giveaway is run via rafflecopter so click read more to see the actual giveaway. The only mandatory entry is to tell me what feature of the monitor you like best about the monitor. Please put all comments in the comment section proceeding the post. While the other entries are optional, I highly suggest filling them out to increase your chances of wining.  US only. Good luck! 
a Rafflecopter giveaway

*We received the Angelcare Ultimate Baby Monitor for review. All my opinions are my own and not swayed by outside sources.*