Trick or Treat time is soon coming upon us! I know if you are like me, I am very last minute when it comes to getting ready for Halloween! Have no fear though as Kohls has an amazing selection of Halloween costumes, ready to pick up, or deliver to your house for October 31st!
Whatever you are looking for, Kohl's has all the latest costumes for you and your family.  They have a great selection of costumes for kids, teens, and adults!  With a huge selection of costumes for kids, teens and adults, you're sure to find exactly what you are looking for. If you have a specific costume in mind, I am sure you can find it at Kohls. Be sure to enjoy the quality and creativity of Kohl's Halloween costumes, holiday costumes, patriotic costumes and dress-up clothes!  Even past Halloween, Kohl's has costumes for every type of occasion you can ever imagine.

Some of the examples of costumes found at Kohls includes a a wide variety of princess costumes, including the ever so popular Disney Princess dress-up costumes. If you are looking for  baby costumes, kids costumes, adult costumes, and even dog costumes, Kohls has you covered! They even have a plus size section available online.  Be sure to  discover the costume that perfectly reflects your Halloween needs, at Kohls today! They  have great accessories such as wigs, to make your outfit complete!
We decided to do a Monster U theme in our household. I looked at Kohls and noticed that they had an adult Sully costume, along with a little boy Mike W costume. It was called:
I thought to myself that this would be the perfect Trick or Treating attire for this Halloween. I knew that Zane would go wild when he saw what his costume was. He would also love that his mommy was dressed up like his beloved Sully!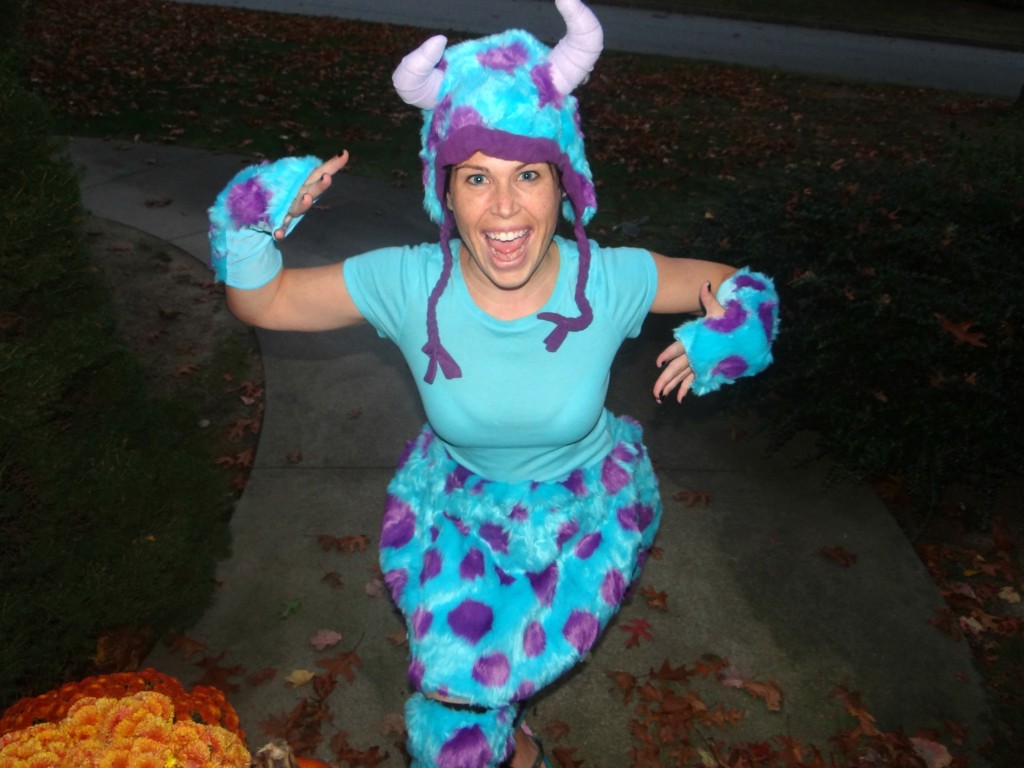 I was so right! My family was ecstatic when they saw their costumes! The quality of these costumes are second to none! Believe me, Zane already tried to rough-house with his costume on (he is a boy after all), but the costume maintained the same original quality, as it was when we took it out of the box!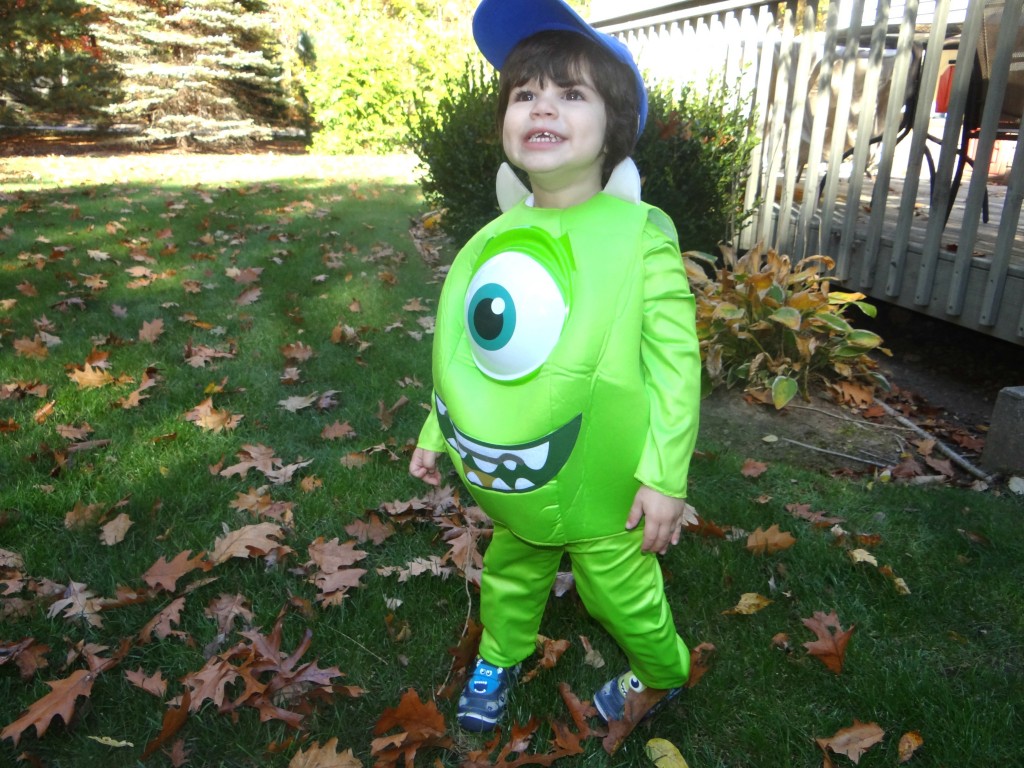 Be sure to check out Kohls today for all their great Halloween selections! So many wonderful styles for everyone included in your family! If you are looking for some great Halloween suggestions, may I suggest Itsy Bitsy Spider, Tiger Tot, Pink Elephant, Disney's Snow White, Strawberry Shortcake, Spider Man, Popeye Daddy and Me, Mike and Sully, The Cat in the Hat, Sesame Street, and more, all available at Kohls today! Happy Halloween!
*I received costumes from Kohls for review. All my opinions are my own and not swayed by outside sources.*