*This is a sponsored post on behalf of Teach My Toddler. All my opinions are my own and not swayed by outside sources*

Learning is by far one of the most important facets of a child growing up. Nothing gives me greater pleasures, than sitting down and teaching my kids the basics such as ABC's, site words, phonics, reading, and more. Zane and Hayley are at different stages of learning, so I cater my teaching to what works for each of them. For a great resource, I rely a lot on the Teach My Educational Kits which are available in sets for babies, toddlers, and preschoolers. I have been a fan of these sets for quite some time now and I was so excited to learn that these sets are now available in 366 Toys' R Us stores across the country! Awesome news to hear!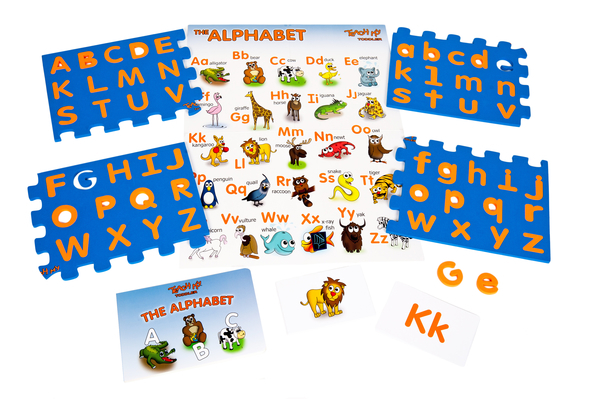 While I was away on vacation, my parents went to Toys R' Us and were so excited to see the Teach My sets on the shelves! Hayley and Zane already own three of these, and my mom being a teacher herself, thought these sets were all inclusive for a great learning beginning for the young ones. Teach My are award-winning all-in-one learning kits for babies, toddlers and preschoolers that are available now at Toys  R' Us, so you want to make sure you pick up one for your kids today! With school starting up, these are great learning sets to compliment what your child will be learning at school!
There is absolutely no need to spend hundreds of dollars going to stores buying individual teaching tools. Teach My learning kits provide everything necessary to teach your baby, teaching your toddler and teach your preschooler! The Teach My sets are available for three ages including Teach My Baby, Teach My Toddler, and Teach My Preschooler. All the sets encompass everything you need to teach your children in these various age ranges. The basic tools for each include flashcards, books, visual aids, puzzles, and charts.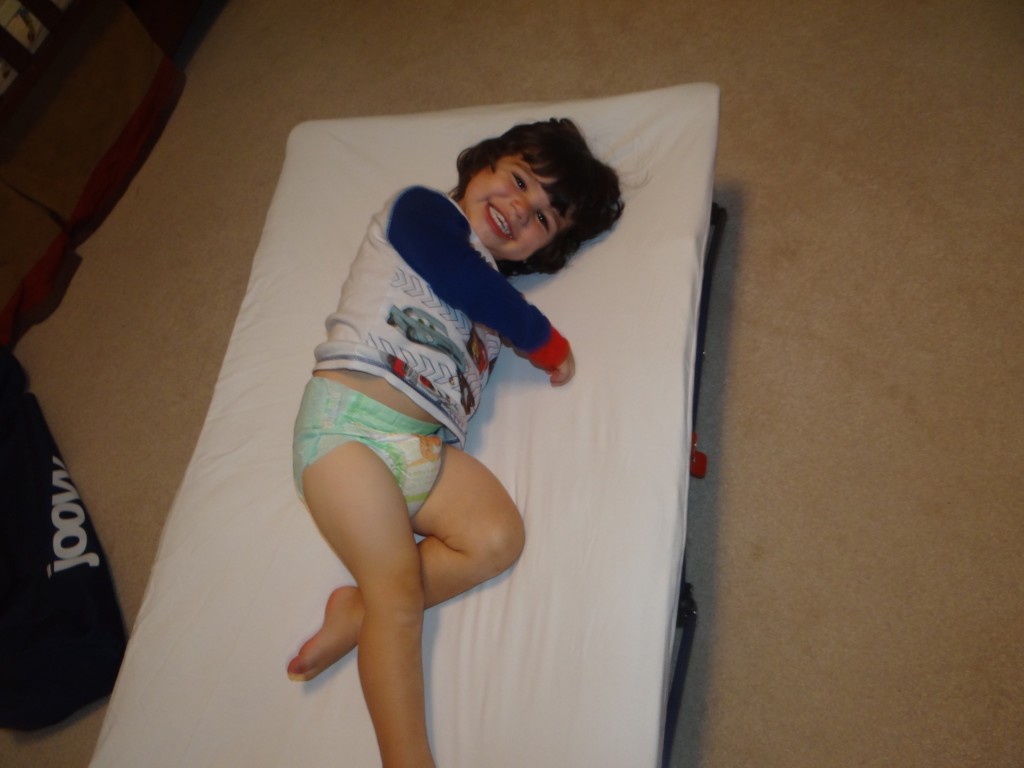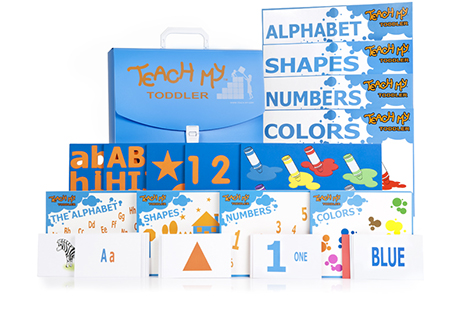 Teach First Words, Teach the Alphabet, Teach Reading, Teach Numbers! Just 20 minutes a day with Teach My and your little one can master the basics! All of these great learning materials are packaged in one great set, which can be bought at your Toys R' Us!
If you are looking for a great learning tool to teach babies, toddler, or a great asset for learning for preschoolers, look no further than Teach My sets! You can search this link to see if your local Toys R' Us has the Teach My sets- #TeachMy (please note not all Toys R' Us carry the sets currently). Be sure to stock on them today to help with your child's education!
Giveaway: Win it: One winner will receive their choice of either the Teach My Preschooler, Teach My Baby, or Teach My Toddler kits. This giveaway is run via rafflecopter so click continue reading to see the actual giveaway. The only mandatory entry is to check out the store locator to see if the TRU near you has the Teach My products! http://www.teachmy.com/store-locator.php While the other entries are optional, I highly suggest you fill it out to increase your chances of winning. US/Canada. You will also receive 25 EXTRA entries if you snap a picture of yourself with the Teach My products in store and then share on Instagram with tag #TeachMy! Good luck!
*This is a sponsored post on behalf of Teach My Toddler. All my opinions are my own and not swayed by outside sources.*