*I am a Disney Mattel Insider. All my opinions are my own and not swayed by outside sources.*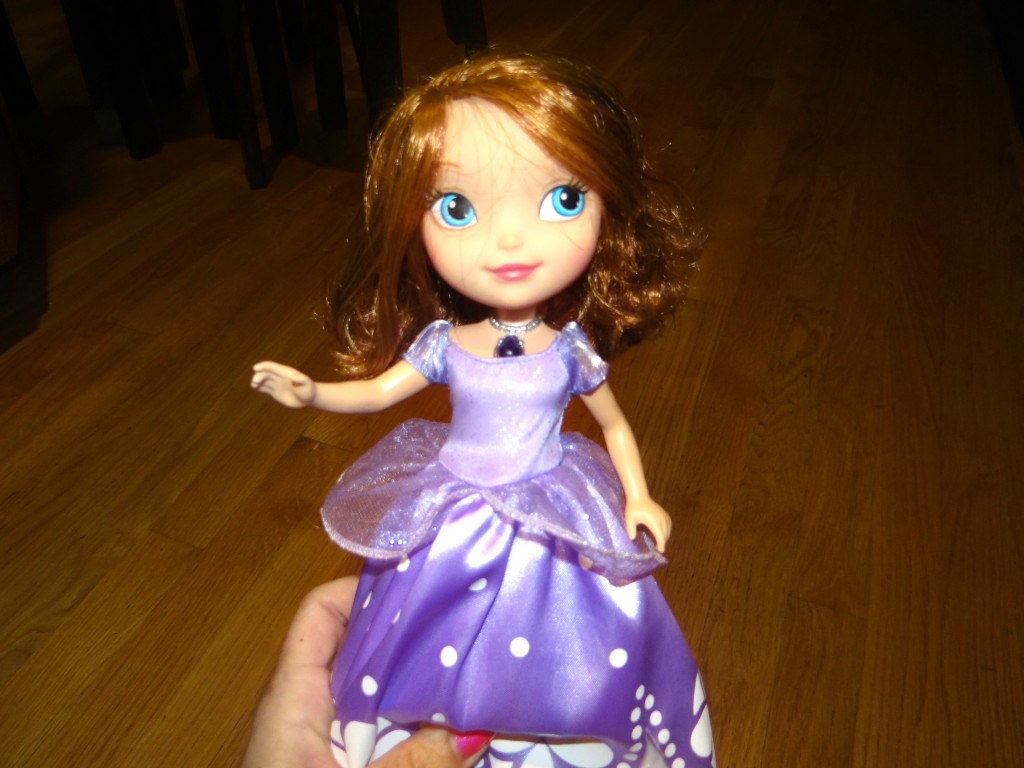 Hayley is sort of obsessed with Sophia the First- O'kay, not sort of- absolutely obsessed! Her birthday party last year was dedicated to Sofia the First, she has just about every Sofia the First toy, and she is counting down the days to see Sofia the First in concert! While I love her using her imagination to pretend she is Sofia, what I love even more is the message that Sofia the First brings to all its little watchers on Disney Channel each week! She brings qualities of kindness, generosity, loyalty, honesty, and grace! To Hayley, she relates to these important qualities by using them at school. She tries to emulate how Sofia is and takes these quality attributes to relate them to her friends at school. If your children have not seen Sofia the First, make sure you have them watch! The new season is Friday am at 9:30 am,/8:30 am Central Time on Disney Junior on the Disney Channel.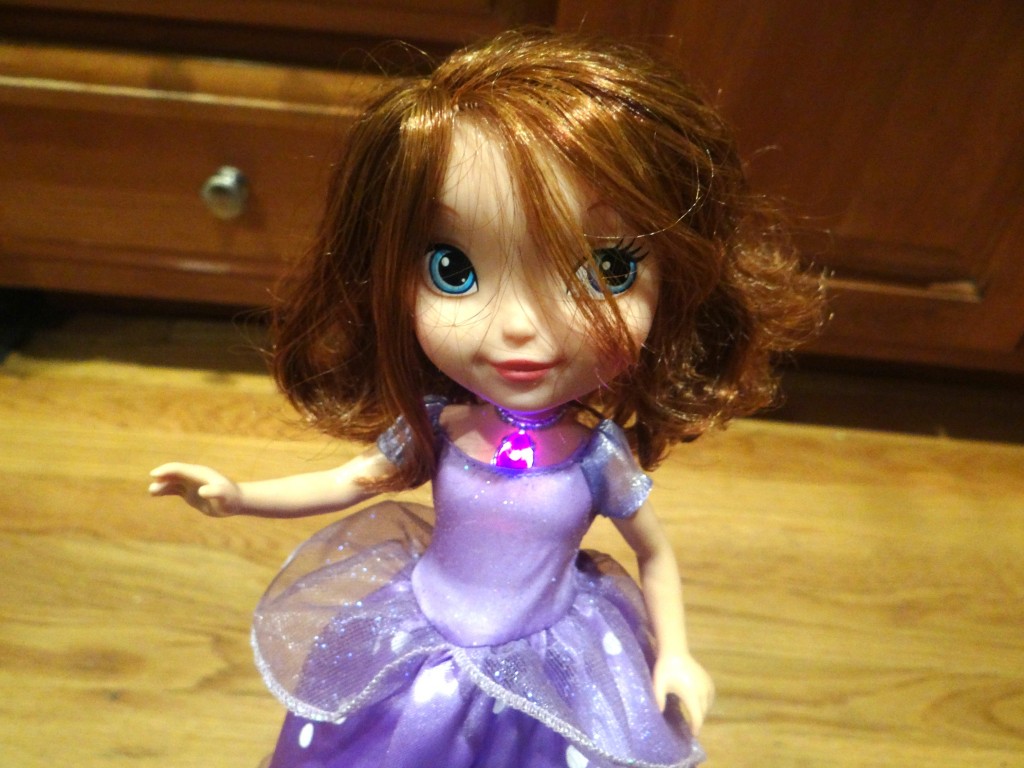 The story of Sofia the First goes like this: Sofia has the Magic Amulet of Avalor that allows her to talk to animals, but is coveted by the evil sorcerer Cedric who wants to steal it so he can use it to take over the kingdom. Now you can let your little princess decide how Sofia and her friends will protect this special stone through these very important qualities!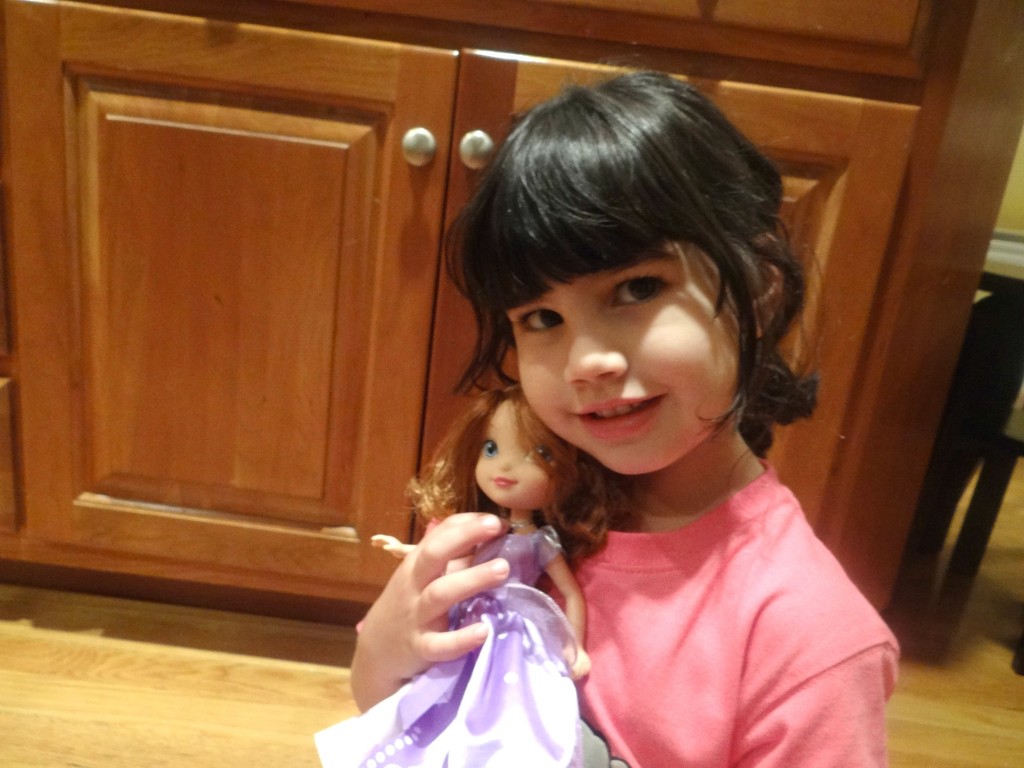 Just in time for the start of Sofia the First Season #2, Disney and Mattel came out with Disney Sofia the First Talking Sofia and Animal Friends. This is a 10.5 inch Sofia doll that will make any Sofia fan so happy! She is wearing her special amulet from the King and by doing this, Sofia can understand and talk with animals, including Clover the Rabbit, Robin the Robin, and Mia the Bluebird. She is wearing her beautiful princess dress as well! When your little one brings each of the three animals close to Sofia's amulet, the amulet will glow and Sofia can then talk to each beloved friend to get unique responses. There are multiple character phrases from Sofia and with the interaction of her friends, it is all about fun!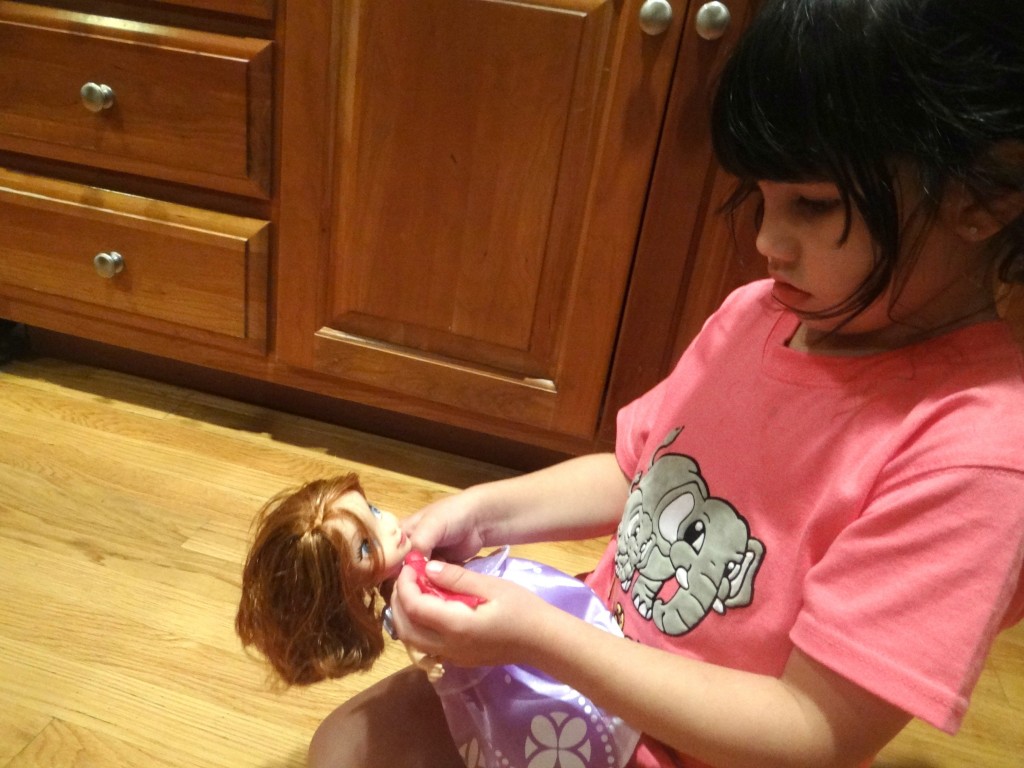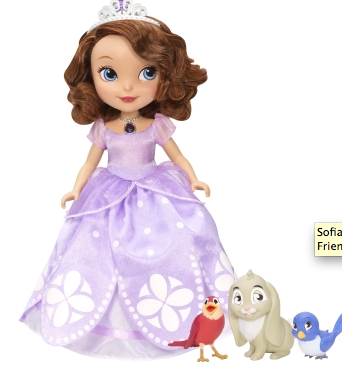 Hayley loved to hear Sofia's voice by just pressing her amulet. It will then light up her special jewel and phrases will be said, like those said on the show. She also enjoyed bringing the animals near the amulet, to hear her talk. She loved having full conversations with Sofia and pretending she is Sofia's best friend!
If you do not have the  Sofia the First Talking Sofia and Animal Friends, be sure to buy it today! It will make any Sofia fan gleam with delight! It is available  for $39.99 at the Mattel website or wherever Mattel items are sold!
Giveaway: One winner will receive the Sofia the First Talking Sofia and Animal Friends. This giveaway is run via rafflecopter, so click read more to see the actual giveaway. The only mandatory entry is to tell me who in your household likes Sofia in the comment section proceeding the post. While the other entries are optional, I highly suggest filling them out to increase your chances of winning. US only. Good Luck!
a Rafflecopter giveaway