It is school time!! Finally, after a long but great summer, the kids are all heading back to school! This school season, I resorted to looking at one of my favorite websites, One Step Ahead, for innovative and essential products to help making Back to School an easy transition.

For Back to School, One Step Ahead has so many wonderful products including the My First Backpack. With big sister Hayley already in school, Zane felt bad that he did not have a backpack like his big sister. Being his second year in the toddler program, a new backpack was in order and this bag did not fail to disappoint. It is a very nice sized backpack, that has the unique feature of opening from the top, rather than the side. This makes it nice to store a lot of items, without having stuff fall all over upon opening.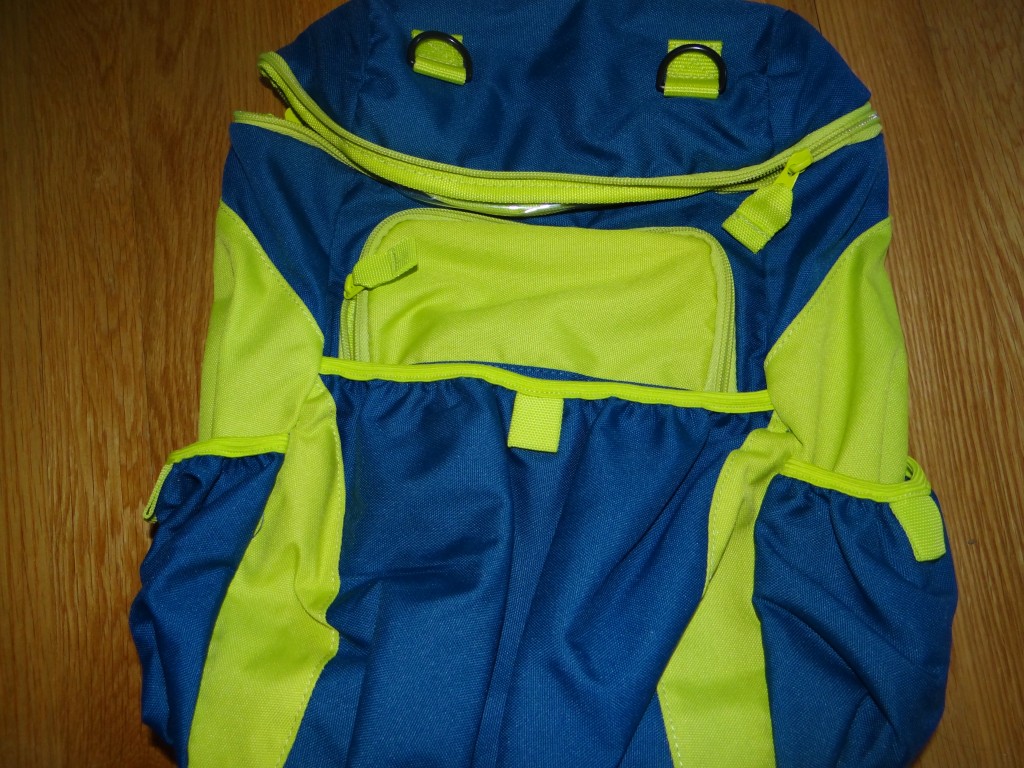 It also features six different pockets so your child can keep just about anything they want in the My First Backpack. Your kids will learn how to be organized and put their school supplies and such where they belong in the backpack. It also features a water bottle cubby inside the lid.
Zane is on the smaller side but this backpack gave him no trouble, as the straps adjusted to his height. Once the backpack was on, it never fell off, like other backpacks we bought him in the past. Since it is a big backpack, it will grow with him through the years. I will not have to buy him another backpack for quite some time.
The My First Backpack can be personalized as well for an additional charge. It retails for $24.95 w/o personalization.
Next, we received the One Step Ahead Lunch Pail which has been a lifesaver. Again, this is a very nice sized lunch pail, which will enable your kids to keep plenty of food and snacks inside of it.  It is very sturdy and can be carried via the handle or using the hands free shoulder strap, for easy transport. It also comes with a clip, that can readily attach to the My First Backpack.
It is nicely insulated so it will keep your kid's lunches cool until lunchtime. It features a separate drink component, so there is no need to fear leaking all over the bag. There is also extra pockets for notes or other items. It retails for $16.95 on the One Step Ahead website and is available in blue/pink. Personalization is again available for an extra charge.
Finally we received the KLIP IT Lunch Cube which is awesome! So many times, I have to give my kids many containers in their lunch box, for all their snacks and such. With the Lunch Cube, you will only need this one container to put into their lunch pail. Bye Bye are the days of plastic bags and squashed sandwiches!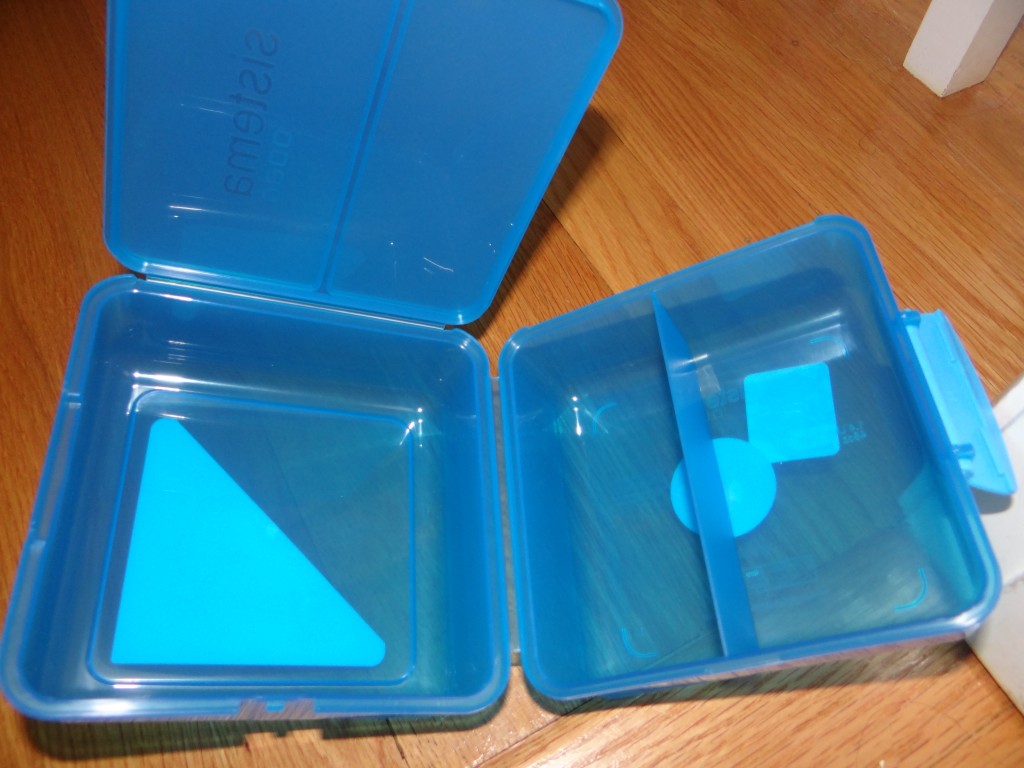 It features a two-sided, three-cubby container that holds a sandwich, snack, and juice box, while being able to fold into one cube. It is very easy for kids to open and close, and has a  fold-down divider keeps the sandwich separate and protected. It is great to keep sandwiches and snacks separate, while allowing only one container! I love this product! It comes in green, blue, and pink and is available for $6.95 on the One Step Ahead Website.
Win it: One winner will receive the Backpack, Lunch Pail, and Lunch Cube. For this giveaway, please click read more to fill out the rafflecopter. For the mandatory entry,  tell me what other product from One Step Ahead you like from here: One Step Ahead. Please put comments in comment section proceeding the post. While the other entries are optional, I highly suggest filling them out to increase your chances of winning. Us only. Good luck!
a Rafflecopter giveaway

*I received the above items from One Step Ahead. All my opinions are my own and not swayed by outside sources.