***I am a member of the Collective Bias®  Social Fabric® Community.  This shop has been compensated as part of a social shopper insights study for Collective Bias and their client.**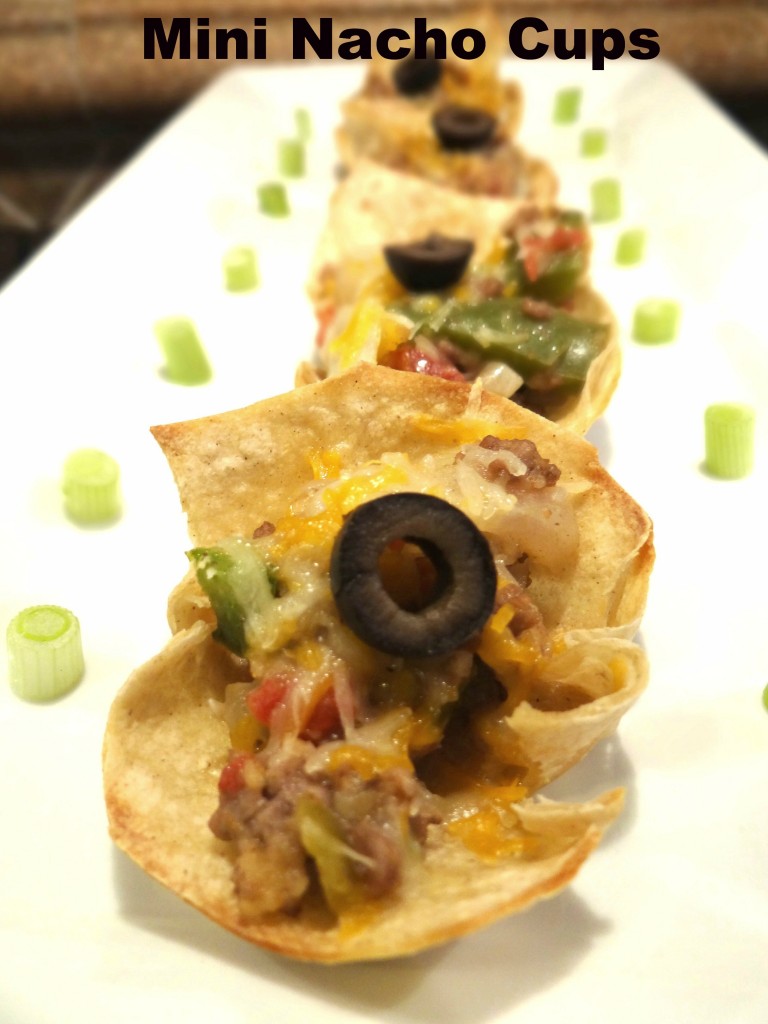 Football season in my house means watching games 3/7 days of the week, having friends over to celebrate the Patriots winning every week (I am optimistic) and most importantly good food! We entertain a lot during football season and I am always looking for some good appetizers that everyone would enjoy during game time. Just recently, I found out about Kraft Fresh Take meal kits and thought it would be ingenious to try to incorporate this into one of my favorite recipes- Mini Nacho Cups!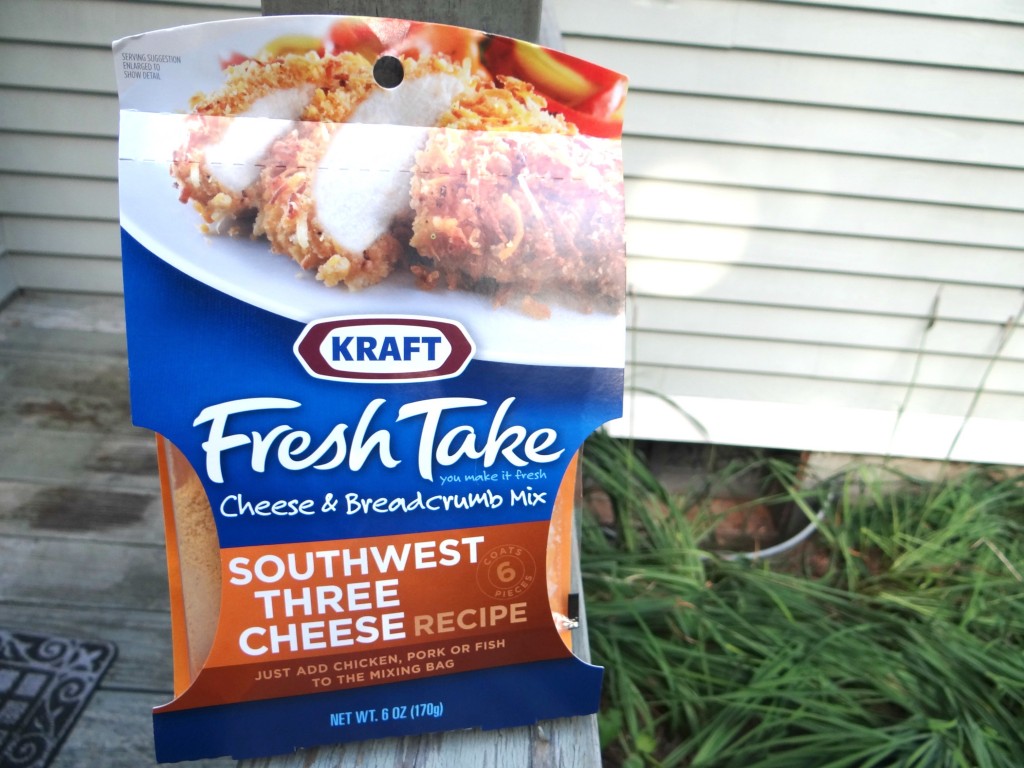 If you are not familiar with Kraft Fresh Take Mixes, you can readily find the kits in the cheese aisle at your local Walmart. I decided I was going to head there to pick up the Kraft #FreshTake along with other ingredients that I would need to make my Mini Nacho Cups. I found out that my Walmart carried several varieties including Italian Parmesan, Rosemary & Roasted Garlic, Cheddar Jack & Bacon, SouthWest Three Cheese, Savory Four Cheese, and Chili Line & Panko. I was so excited to go home and try the various flavors! You can learn more about my Walmart shopping experience by clicking here: Kraft Fresh Take.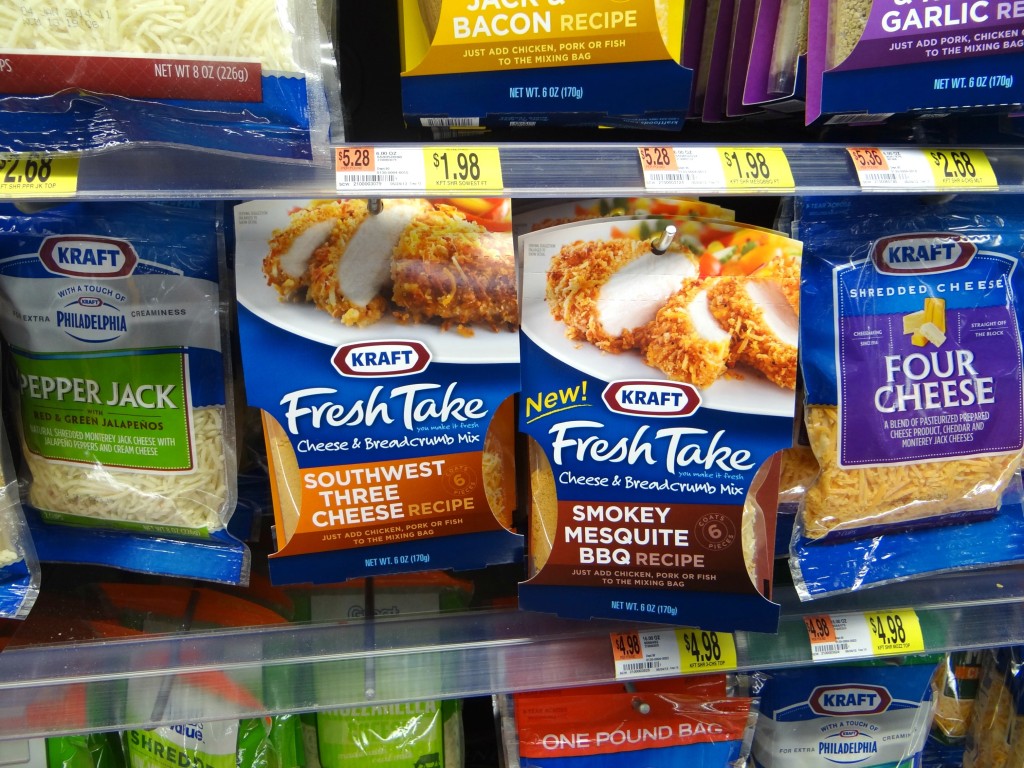 I went shopping on a Wednesday and decided I was going to to make a basic meal of chicken with the Kraft Fresh Take Cheese and Breadcrumb Mix before I tried the kit to make my nacho cups. Each Kraft Fresh Take meal kit contains a packet of breadcrumbs and a packet of cheese. There is really no need to do anything but add chicken, fish, or pork to the mixing bag. In no time at all you will have a delicious and very easy meal! The possibilities are endless how many meal combinations you can make with the various Fresh Take kits.  I have to say that it was incredibly easy to cook with the Fresh Take kit and I absolutely loved the flavor! My husband was amazed how little time was needed to make a great dinner.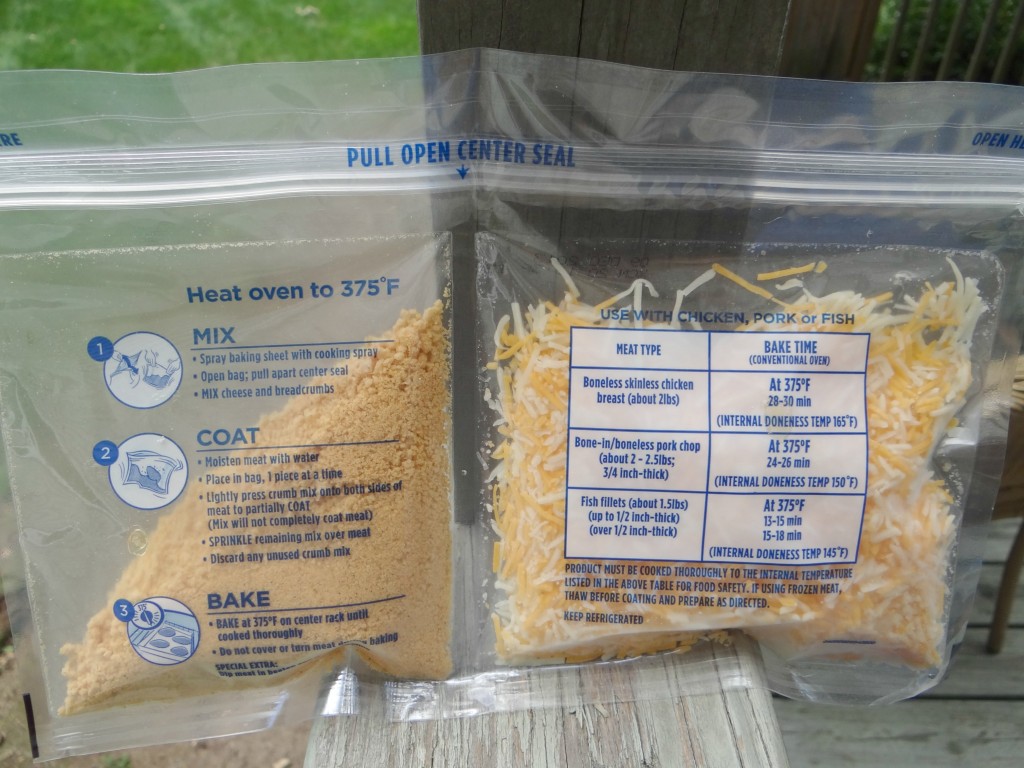 Since I accomplished the basic meal of chicken using Kraft Fresh Take Meal Kit, I decided to take it a step forward and create my Mini Nacho Cups using the kit. I figured I would try it and see how well it went over on football Sunday. I used the breadcrumbs, from the Fresh Take packet,  in the meat mixture and the cheese to melt on top of the nacho cups in the oven.
MINI NACHO CUPS-
Ingredients: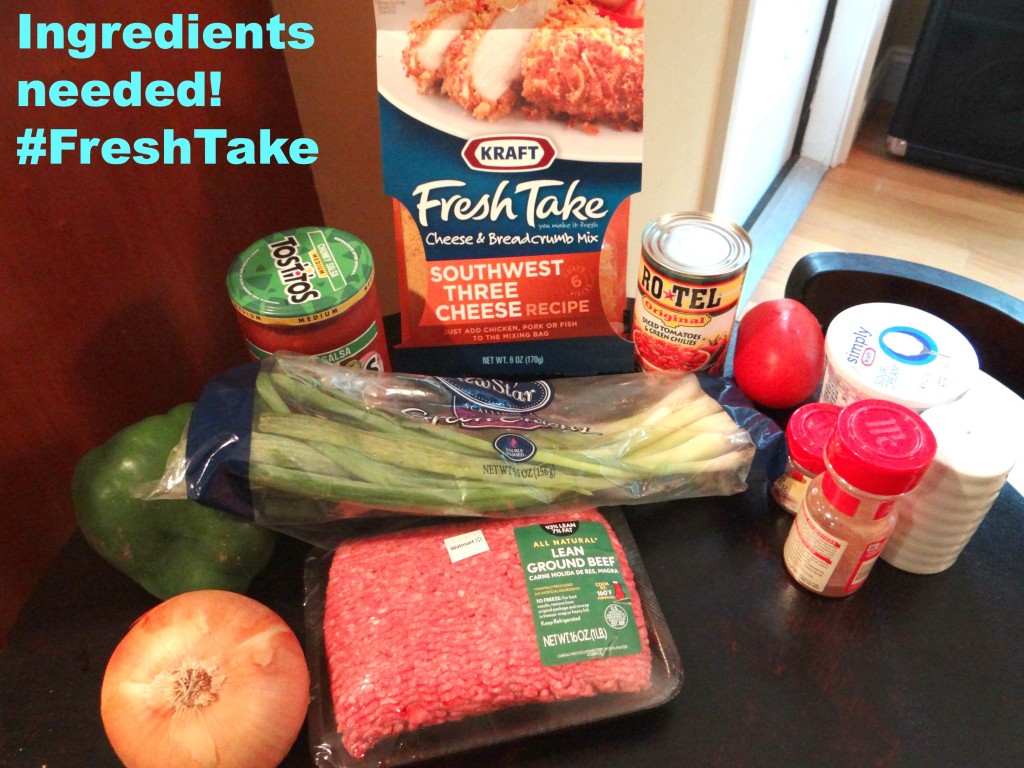 -1 package Fresh Take Southwest Three Cheese (I was doing a Mexican theme so I decided on this kit)
-3/4 lb. brown beef
-1/2 cup white onion chopped
-1/2 cup tomato chopped
-3 large green onions chopped
-2 cups green pepper chopped
-1 can of olives
-1/4 tsp. ground pepper
-1/4 tsp. salt
-1/2 can beans
– tortilla flats or roll ups
Directions:
1. Preheat oven to 350 degrees F
2. Ground Beef in a pan for about 5-10 minutes until brown.
3. Add green onion, white onion, green pepper, and tomato to mixing pan with the ground beef. Sauté for 5 minutes and allow to cool. Then add in breadcrumbs from the Kraft Fresh Take kit, salt, and pepper to mixture.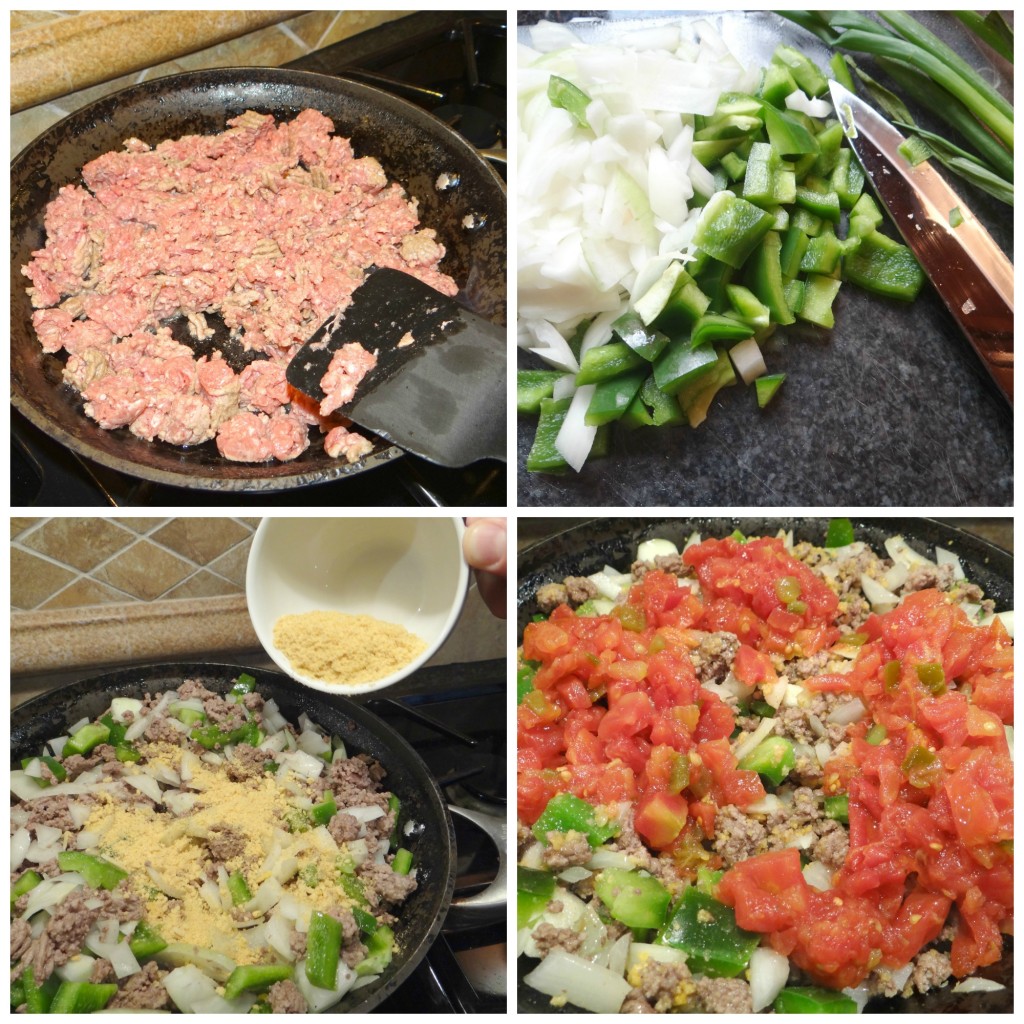 4. Cut up tortilla shells to fit inside cupcake baking sheets.  Form fit them around the cupcake holders in the sheet. Bake for 5 minutes. Do not over bake them as they will burn.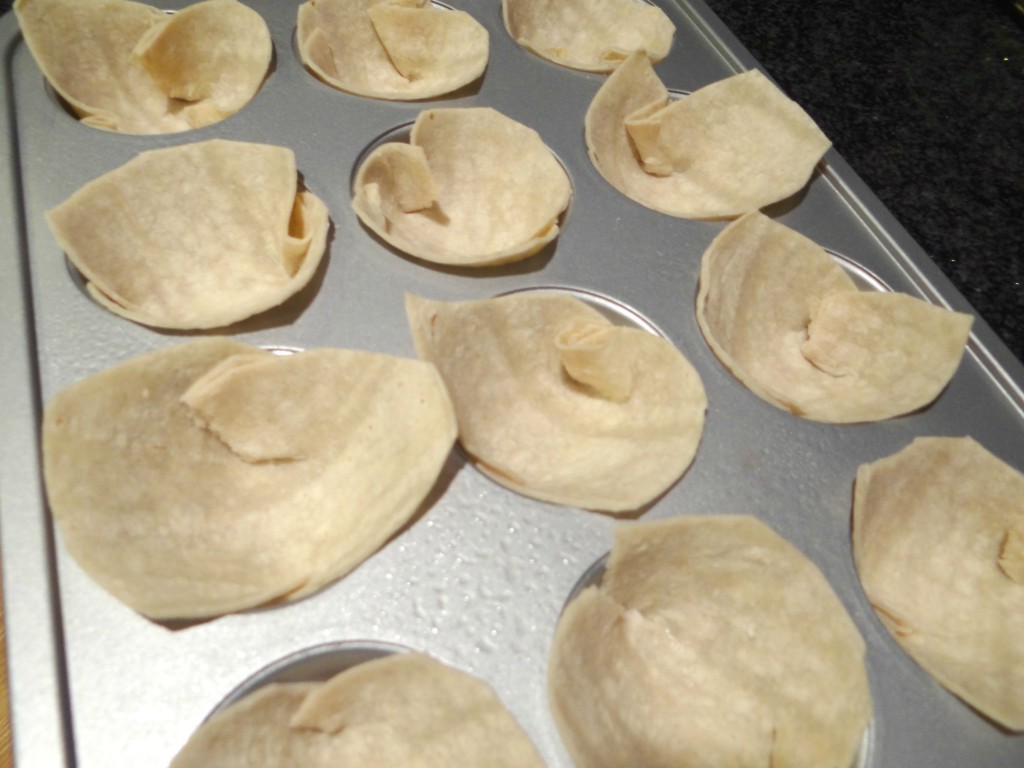 5. Once the shells are finished, let them cool for 10 minutes.
6. Then add mixture from #2 into the shells. I added 1 TBLS of the meat mixture to each shell. You should have enough to fill 18 shells.
7. Top each shell with Kraft Fresh Take cheese ( I used about 1 tsp. per each cup) and bake for 10 minutes. Cheese should be bubbly when you take it out, but not pouring over the outside of the cup.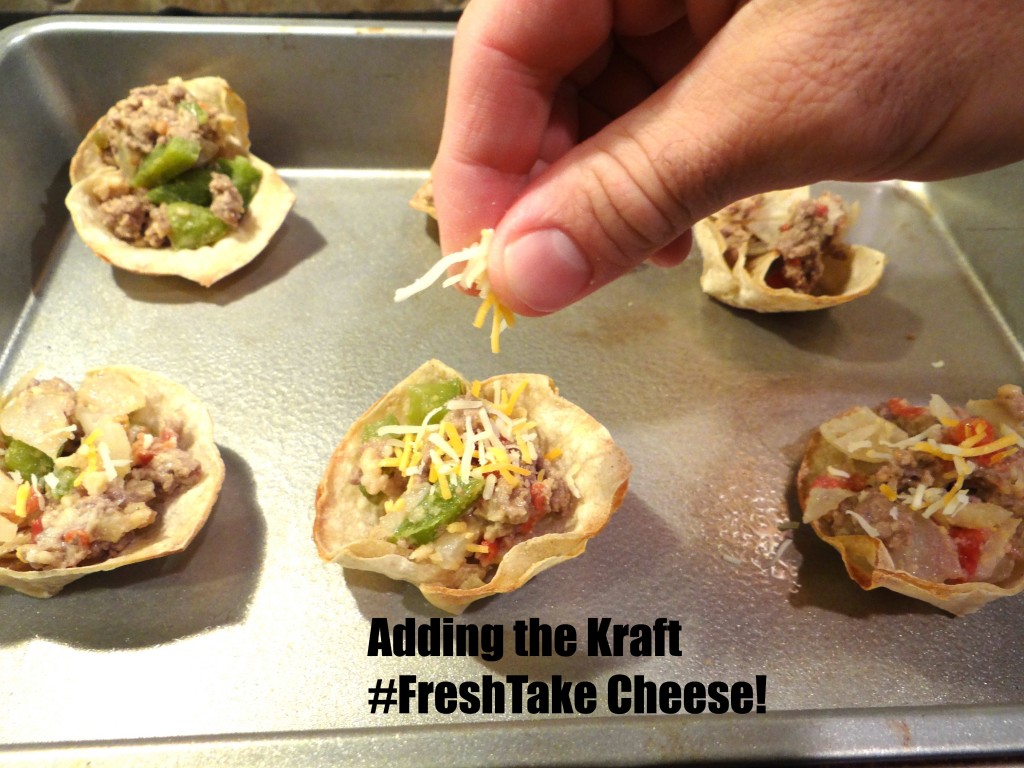 Let cool and ENJOY! Feel free to add sour cream or salsa if you please.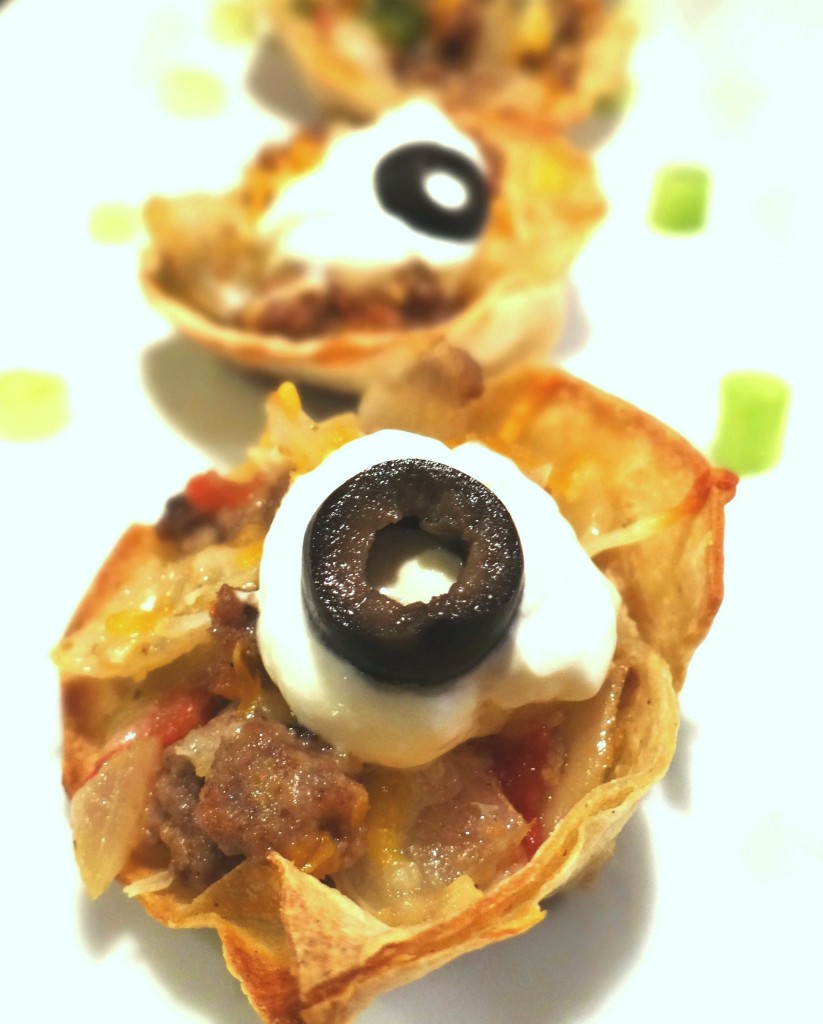 When I served it on Football Sunday, it was a smashing success! My husband and I could not stop eating them!  They would make a perfect appetizer for just about any party you had to attend or to eat in the confines of your home.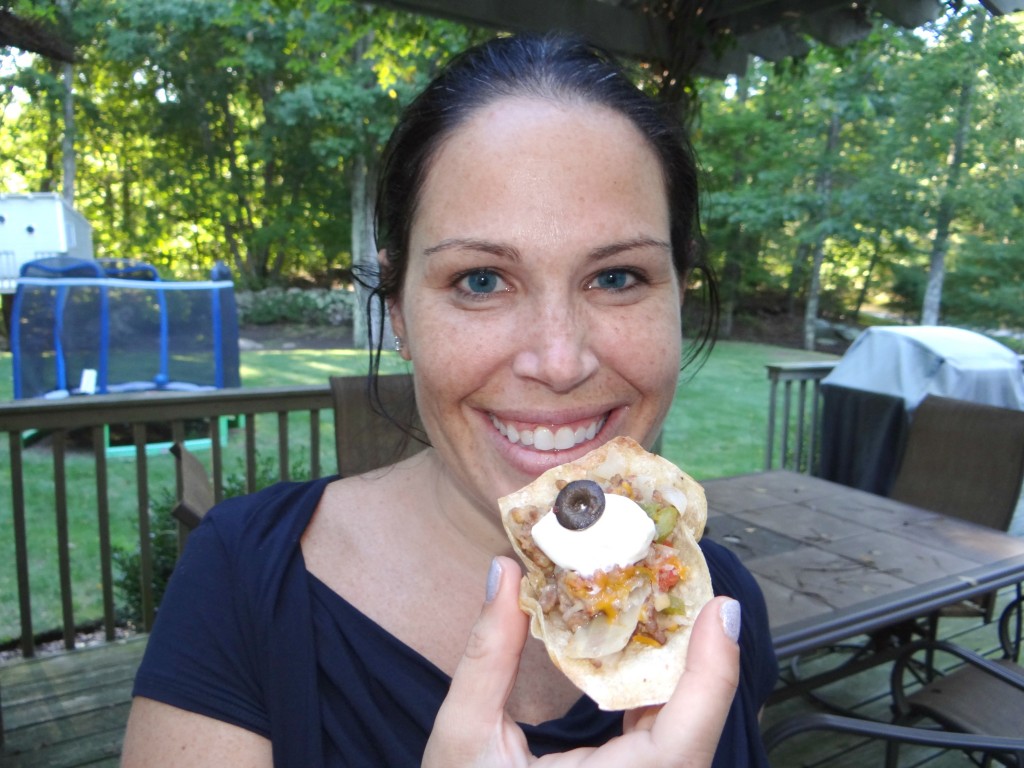 The Kraft Fresh Take Cheese & Breadcrumb kit made cooking easy and added unbelievable flavors to the dishes! Be sure to pick up Kraft Fresh Take at your local Walmart today.  Also, download the printable coupon for  $0.99 off a 1 bag Kraft Fresh Take  for great savings on a bag of Kraft Fresh Take.