Hayley is completely obsessed with Sofia the First. Obsessed might be an understatement- the girl wants everything to be Sofia! All her books revolve around Sofia, the TV is always on Disney Jr. waiting for Sofia, and all her toys for the most part involve Sofia in one way or the other. Hayley even asked me to be Sofia the First for Halloween! That is why she was beaming with delight when we received the Sofia the First- Ready for a Princess DVD for review.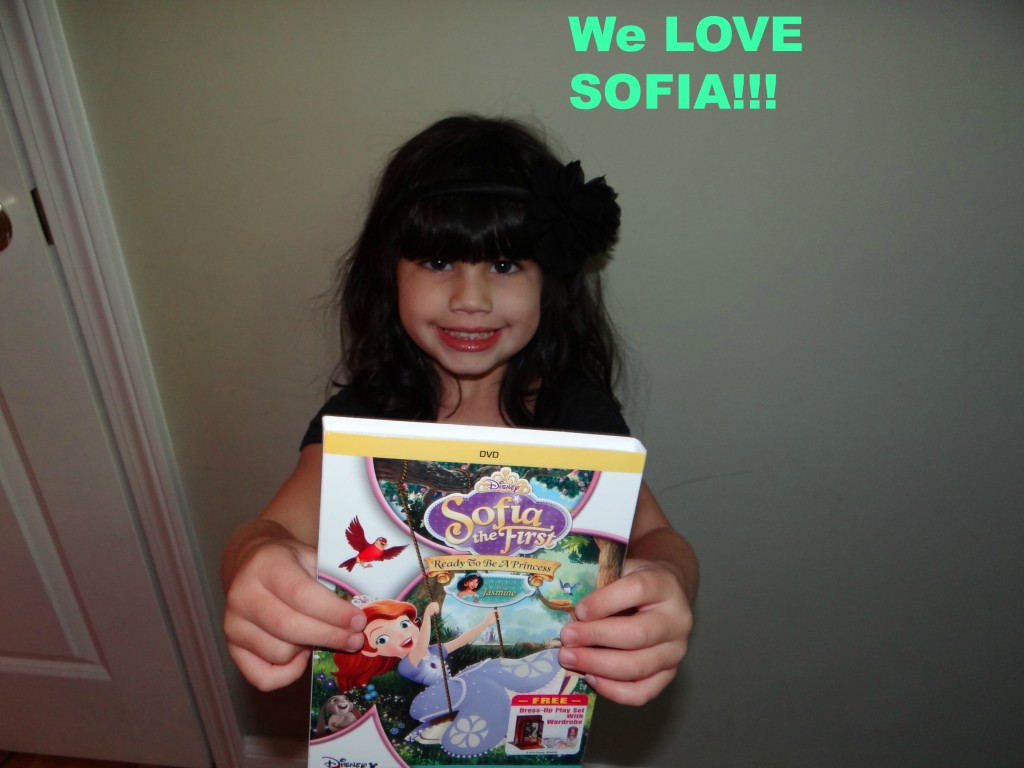 Once we received it, immediately Hayley turned it on! She sat for the whole 112 minutes and was constantly saying, "Mom…I love Sofia..Mom..I want to be Sofia when I grow older". There is 4 episodes in Sofia the First- Ready to be a Princess including A Royal Mess, The Shy Princess, Blue Ribbon Bunny, The Princess Test, and Two to Tangu.
Synopsis:
*Your favorite little princess in training returns for more music, majesty, and magical fun, so get ready to have a ball with Sofia the First!
Becoming royalty overnight is every girl's dream, and Sofia is eager to prove she can be a true princess. Visit an enchanted circus, meet a pet dragon and soar through desert skies with Sofia and Amber on a magic carpet ride! But when their high-flying adventures veers off course, it's special guest, Princess Jasmine to the rescue with inspiring advice about trying new things, staying strong and trusting yourself. Sparking with extraordinary songs, unforgettable characters and thrilling surprises, Ready to be a Princess opens the door to a whole new world of kindness, helping others and being the best you could be!*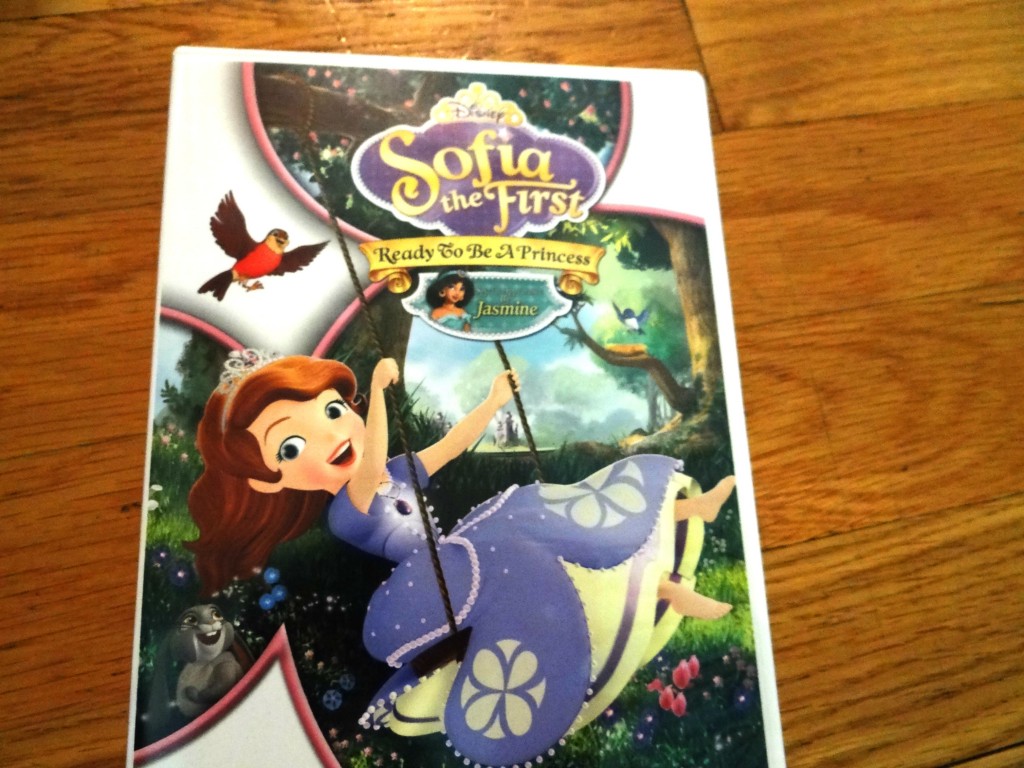 Hayley loves every episode on this DVD! When she saw Princess Jasmine come out, she seriously squealed with delight! She loves watching the great adventures and dancing along to all the catchy songs. As a mom, I love the fact that not only does it keep Hayley's interest, but it teaches important lessons like being nice and helping others out! What more could you want from a DVD!
Be sure to purchase Sofia the First- Ready To Be A Princess on Amazon today! I also attached some princess activities for all the little Sofia fans in your lives!

*I received the above DVD from Disney. All my opinions are my own and not swayed by outside sources.