Bernard Yee background: 
Prior to joining the PvZ2, Bernie was the Bungie web/mobile producer for Bungie's Aerospace mobile games initiative and the off-console player systems for Destiny.
He's worked on a spectrum of projects, from MMOGs – launching EverQuest as Director of Programming at SOE, and Shadowbane in Asia for En-Tranz Entertainment. As VP of PD at Atari, he worked across the console portfolio, and the console transition, overseeing a slate of games that included Test Drive Unlimited and Neverwinter Nights. He championed an Free to Play version of Rock Band for the Asia Pacific market at Harmonix, founded a small startup doing PS3 protoypes and MMOG concepts in NYC with Doug Church (Thief, System Shock) and Jon Blow (Braid). He's consulted all over the place on games, including MTV, EA, Hearst, and game startups.
Bernie also taught Game Production and Design at Columbia University and got his first job in the industry as a beta tester for Infocom.
About Plant vs. Zombies 2:

Plants vs. Zombies 2 is a sequel to Plants vs. Zombies, which is a game that appeals to everyone from young kids to hard-core gamers!  It is an accessible game but a deep game at that. It is a super friendly game but hard enough for those that like to be challenged on the Wii and other gaming systems. In other words, it will be the game of choice for everyone old and young!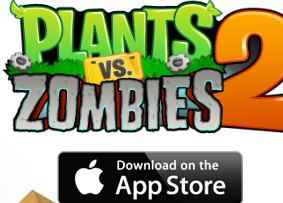 It is a family friendly game that can be played very young. If you have young kids, you can play with them- you simply tap where you want your plants on the iphone and play together. You can play this game together for easy interaction and a great family friendly experience.
The main difference between PVZ 1 and PVZ 2 is PVZ2 has more modern technology and better graphics. The first game is whimsical and with the second, it is more cartoon based.  PVZ2 crosses different time zones giong form Egypt to Pirates to Wild West! There is a continuous shift background and it releases new zombie characters for those who are looking to see a lot more action in the game.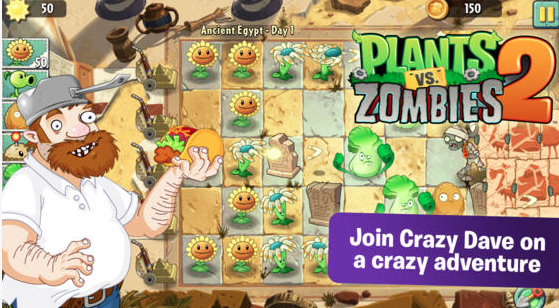 The first PVZ1 started out in 2009 and has become widely popular worldwide. In the last few years, they have made the game free to play. There is no purchase for about 95 percent of the content. There is also double the frames of animation and places in high resolution screens with Plants vs. Zombies 2. The new game looks so much more polished and newer. Bernard Yee thinks it will be one of the finest crafting games on the itunes store!
Bernard Yee, along with makers of PVZ 2 are looking forward to having huge audiences drawn to this game and he can't wait to hear what all the other players say about! To download the game on the iTunes store click here: Plants and Zombies 2.
*This is a partnered post. All my opinions are my own and not swayed by outside sources.