**I am a member of the Collective Bias®  Social Fabric® Community.  This shop has been compensated as part of a social shopper insights study for Collective Bias and their client.**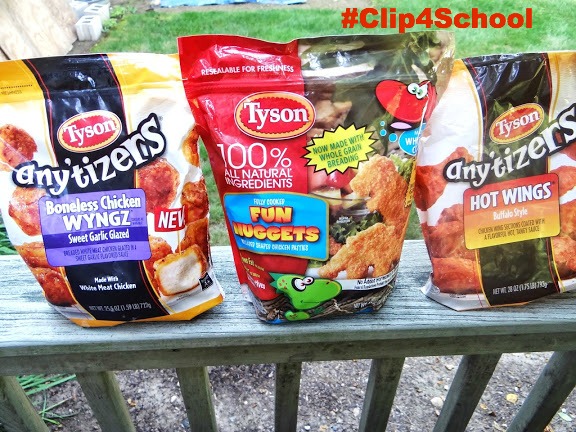 In just a few short weeks, Hayley will be starting back into her school routine. Until about three weeks ago, I was sending her to kindergarten and pushing her ahead, since she missed the cut-off by about 3 weeks in our hometown. However, after heavy consideration on both my husband's and my part, we decided not to matriculate her to kindergarten, but rather have her attend one more year of preschool.  Since I wanted to make sure she was not "bored" by attending a third year of preschool, I decided to send her to a school where they have a class directly dedicated to kids who are her age. I absolutely love her new school so much and I for one, am going to try to do my best to get involved with the school whichever way I can. For that reason, I was excited to learn about the Tyson's Back to School Project A+ Program, and how I can help get Hayley's education started off on the right foot!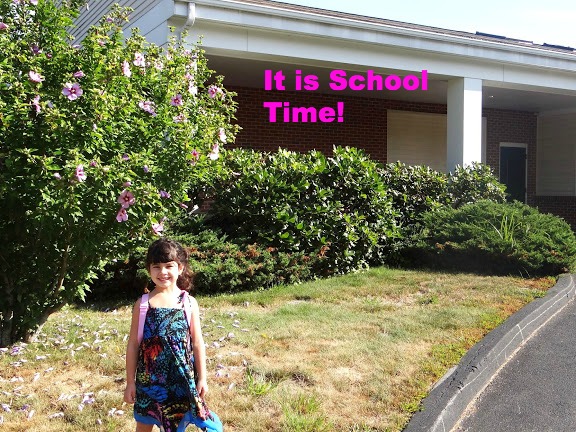 We are a Tyson loving family in our household and I am pretty sure we just about own every item that they make. Tyson provides my family with nutritious and protein-laden foods to get the whole family eating on a great track. Since we already buy a ton of Tyson foods, it was an absolute no-brainer to participate in the Project A +Program!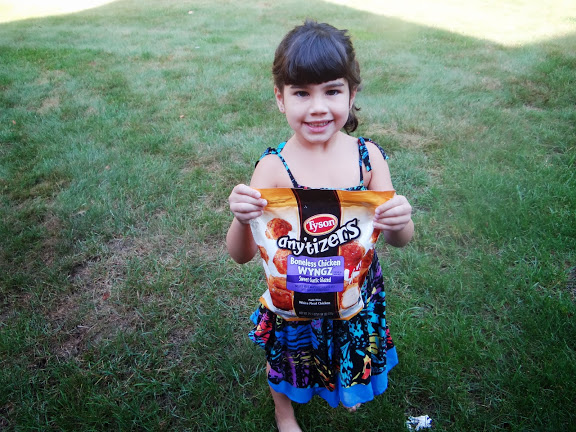 What the Tyson's Back to School Project A+ Program entails is allowing a very simple way to support the school of your choice. All you need to do is head over to the Tyson Project A+ Page and enroll your school in the program by filling out a very easy form. It takes all of two minutes to get your school enrolled in the program. Once you are done, every time you go food shopping and buy selected Tyson products with the Tyson Project A+ labels, your school will get money! Sounds great, right?!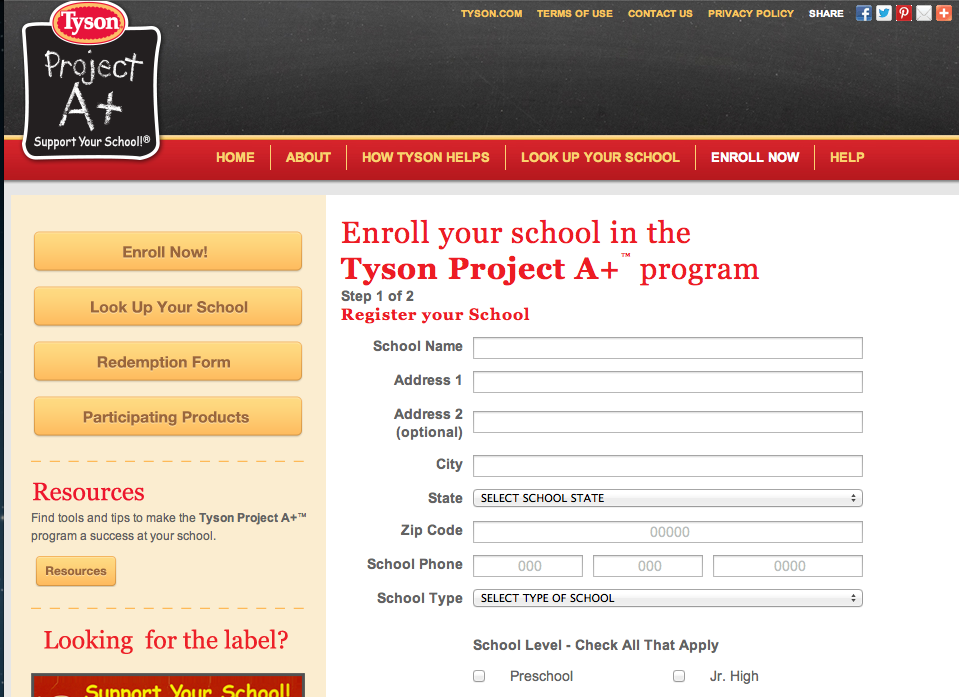 Simply look for the label Tyson Project A+ clipping label on Tyson products (which I know you all already buy) and for each label they receive, they will give your school $.24 for it! Once you get 100 labels clipped you can send them in and Tyson will give back to your school. The money can then be used for just about anything your school chooses including art supplies, a new library, school renovations, school trips, school performances, and so much more!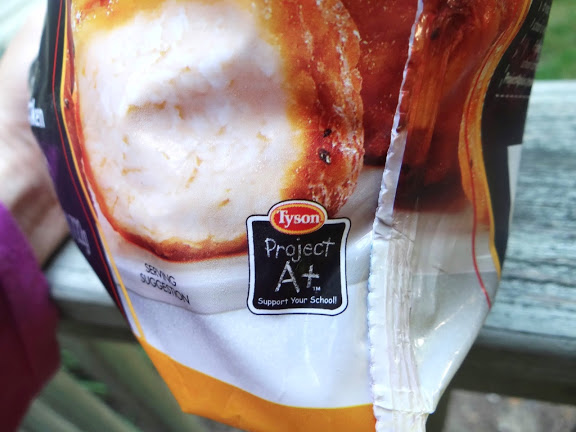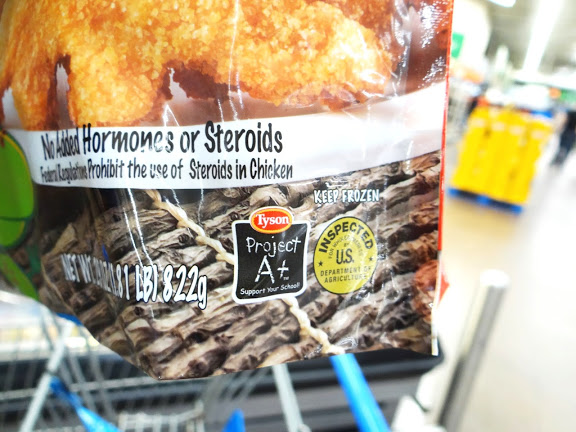 Honestly, with the importance of bettering Hayley's education, I find it absolutely necessary to participate in this program.  All I need to do extra is clip the labels and voila, money will be given to her school! Again, signing up is absolutely free and very easy to do, so I encourage you to try it out today! It takes all of 4 clicks to look up and enroll your child's school. There is also an updated resource section to include tips for your school and how to achieve your goals, as well as PR release letters and Clip Art to create collection boxes for your school, on their website.
I hope by participating, I will make it easier for the teachers to concentrate on teaching the children, and not to have to worry about funds that the school may not have. So many teachers give out of their own pockets to help better the schools and it would be nice if we, as parents, could help them out in the quest to having all the necessary resources.  I am already eyeing the money being used to help expand the library, as reading is a stepping stone at the preschool/kindergarten level.
Since I was so excited about the Tyson's  Back to School Project A+ Program, I immediately headed to Walmart to buy great Tyson products with the the clipping label. Feel free to check out my google plus story here: Walmart Tyson Project A+ to see what products in my store were participating.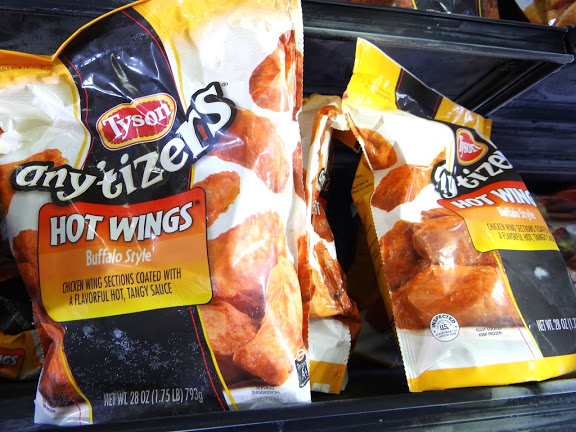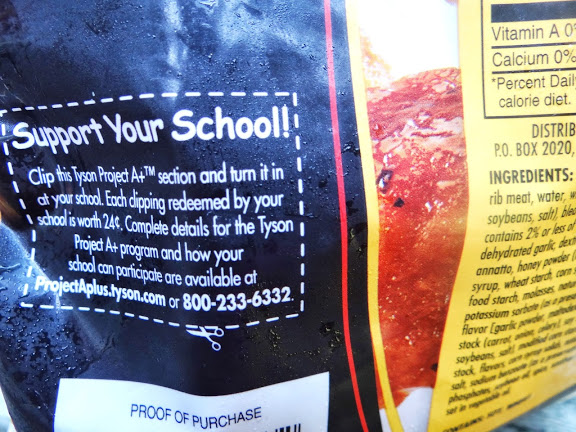 When I got home, Hayley was hungry so I thought to myself, why not create a quick and easy lunch for her and I. I decided to make a Buffalo Chicken Salad Sandwich using the Tyson any'tizers Hot Wings-Buffalo Style. We love the wings by themselves but it was nice to add my own personal creation to make the meal complete. And yes, the wings are just one of the many Tyson products involved in the Project A+ Program. Score for all!  It took all of 10 minutes to get a great lunch for her and I ready!
Ingredients:
-7-8 Tyson any'tizers Buffalo Wings
-4 TBLS mayonaise
-2-3 chopped up scallions
– 1 1/2 onion chopped
-3 TBLS hot sauce (we like Frank's hot sauce)
 Directions:
1. Heat Tyson any'tizers according to packaging.  You can also grill or microwave them. Once done set them aside.
2. Chop up scallions and onions and set aside in small bowl.
3. Add 4 TBLS mayo plus 3 TBLS hot sauce in another small bowl.
4. Add #2 to #3 and mix.
5. Add Tyson any'tizers to the mixture of #4. Toss and serve cold.
This is great as a salad entry or as a side dish for a party. You can double the recipe if you are looking to serve several people. Enjoy!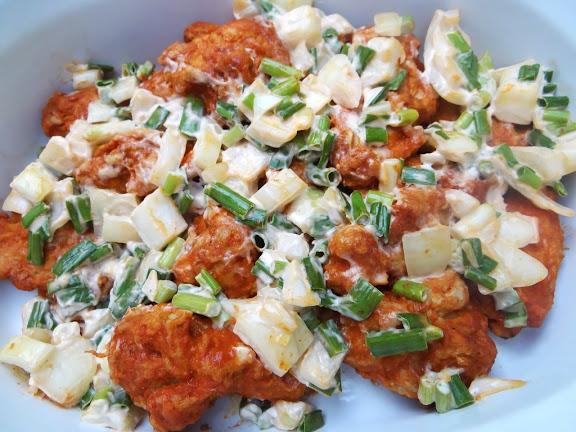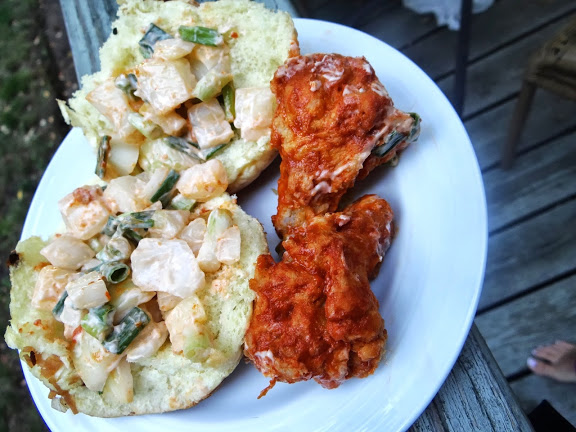 Be sure to become involved with the Tyson's Back to School Project A+ Program and start clipping labels today! Every clipping counts to bettering your child education, so do not wait and start today! Feel free to follow Tyson on Pinterest, Facebook, and Twitter to learn more about their great products and this truly fantastic program!