**I am a member of the Collective Bias®  Social Fabric® Community.  This shop has been compensated as part of a social shopper insights study for Collective Bias and their client.**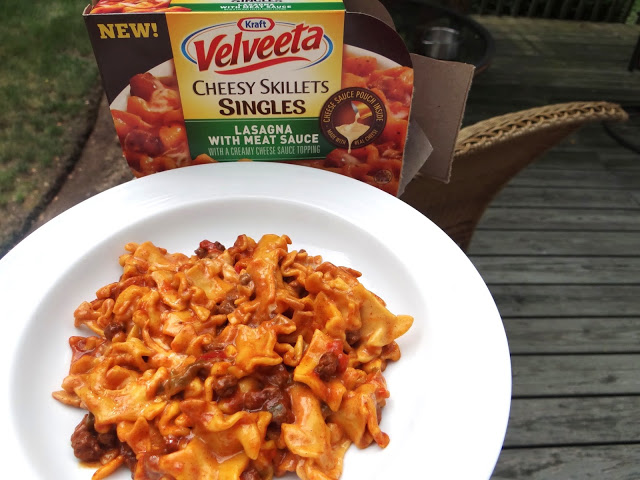 My husband has been an absolute rockstar this summer! He convinced me to join a nighttime tennis league knowing that he would have to be in charge of taking the kids to swim lessons a few times a week and then feeding them dinner. He deserves a medal for this! By the time I get home from tennis, I bathe the kids and put them to bed.  By that time (around 8:30 pm) he has not eaten and is usually famished. I am also too tired to cook most nights in the summer, so I have to find a quick, easy, fulfilling, and tasty meal to keep him happy and his belly full. After all, he deserves a great meal for a busy daddy! I had been on a quest to find this meal with little success until I found about about the Velveeta Skillet Singles. Velveeta Skillet Singles has saved the day by developing amazing, delicious, and easy meals for my husband. Oh, did I mention that they more than satisfy his man-sized hunger!!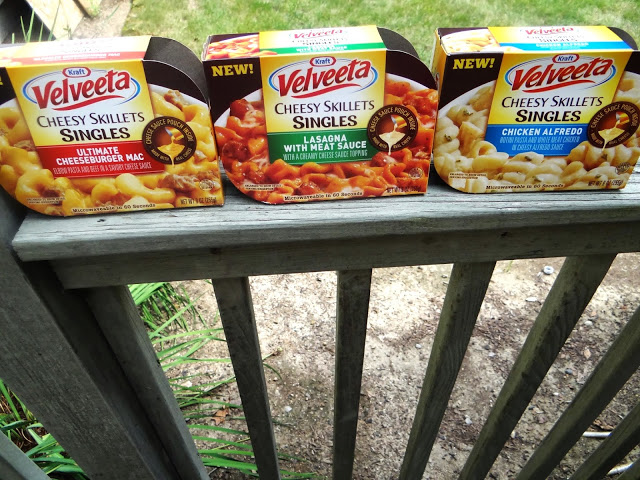 When I first heard about these Velveeta Skillet Singles, I knew I needed to run to Walmart to check them out. I was able to readily find them on an end cap near the packaged food section. They have three delicious flavors of the Velveeta Cheesy Skillets including Chicken Alfredo, Ultimate Cheeseburger Mac, and Lasagna with Meat Sauce. Priced at $2.48, you can not beat this! You can even get a national free standing insert coupon in your local newspaper for $1.00 off the Velveeta Skillet Singles! Now that is a great deal. If you are interested in seeing how I found the Velveeta Skillet Singles, check out my google plus story here: Walmart Velveeta Cheesy Skillets.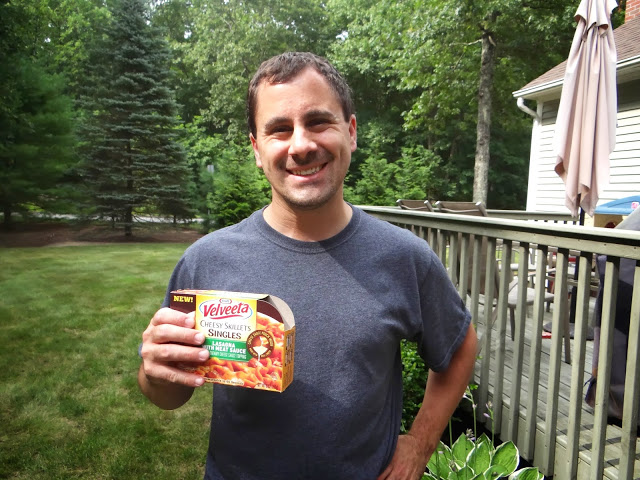 Later that night when I got home, my husband opened up the first Velveeta Cheesy Skillet Single meal that I bought- The Lasagna with Meat Sauce.  He was so impressed how easy the meal was to make. All you need to do is take the microwave meal and heat it up for one minute. It then comes with a cheese pouch that you pour over the meal, mix, and voila- you are done!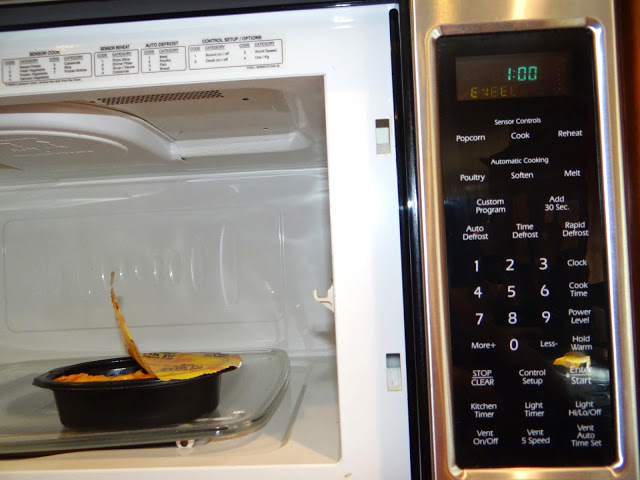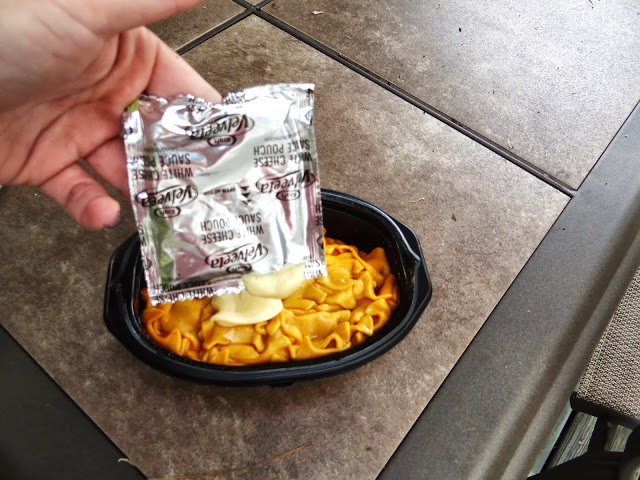 He honestly was not sure how he would like it (he is very picky) so he made a caprese salad to go with it, just in case. That is my husband for you- always doubting what I tell him! He needed to try it for himself to see if he would like the Velveeta Skillet Singles.
When he had his first bite, he turned to me and said these exact words, "Man…these are delicious!" Score, I though to myself! He found the Lasagna with Meat Sauce skillet singles so fulfilling. It satisfied his hunger from taking care of the kids at night and was a nice substitute to having to cook a meal for himself. He was able to eat without waiting for anything to get ready. He is impatient so he loved the idea of the Velveeta Skillet Singles. He is also obsessed with cheese and is a true fan of Velveeta. He mentioned how this satisfied his cravings for cheese in one delicious meal. I was so happy to hear!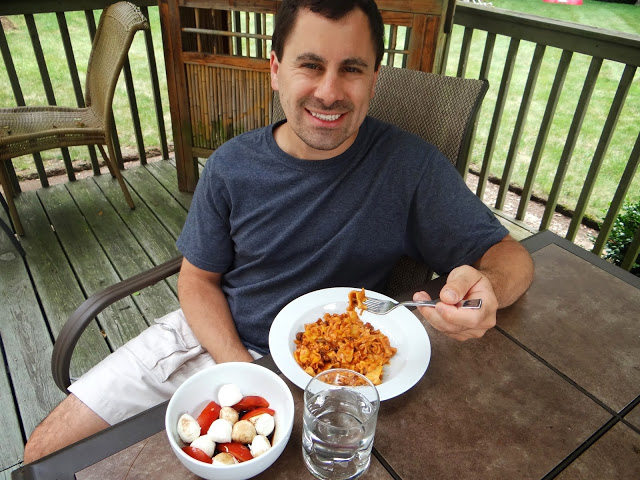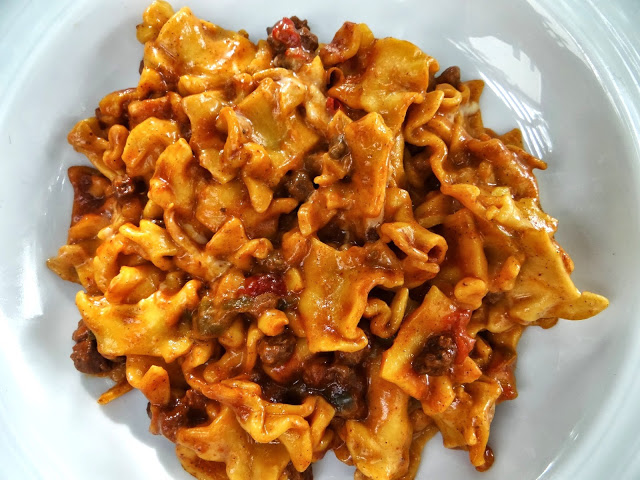 While he loved the Lasagna, he was curious to try the Ultimate Cheeseburger Mac. He told me that not only would these meals make a great dinner option, but he could bring them to work for lunch. All he needed was a microwave and he was set to go. He usually has only 20 minutes to eat so this would be a perfect solution for my on-the-go husband. Like I thought, the cheeseburger mac was a smashing success!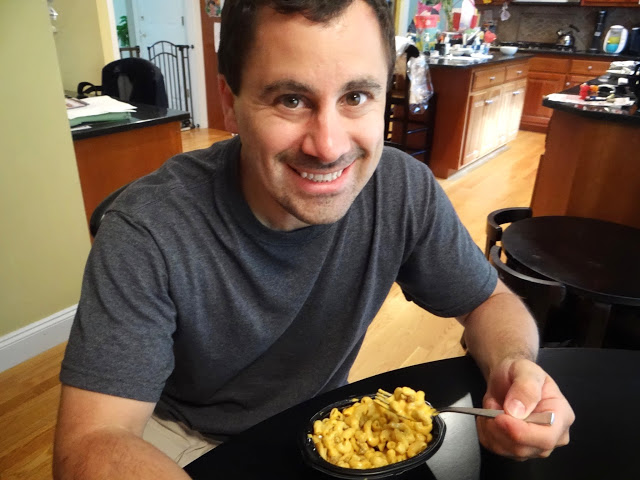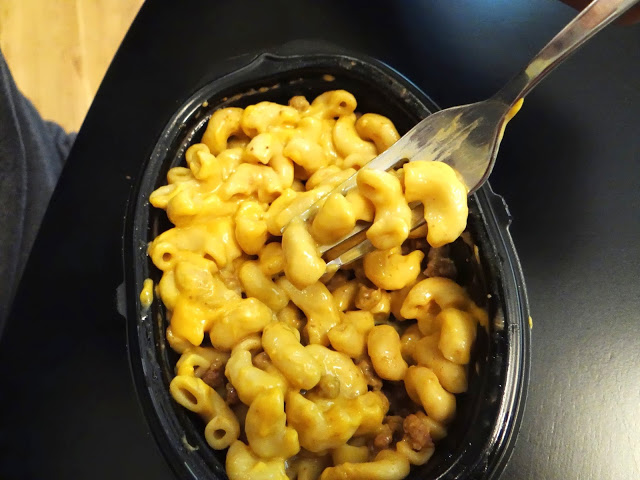 This week, I am heading away to the blogging conference for 4 nights. My amazing husband is going to be left with the kids the whole time, so I am lining up tons of the Velveeta Cheesy Skillet Singles in the pantry for him to eat. They will be a quick meal for him at the end of the long days with the kids. I am so glad he is a huge fan of the Velveeta Skillet Singles, as this is going to be a big staple in our household. They are delicious and fulfilling for the man in your life- I promise! If you want to have a quick, tasty, and totally satisfying meal for your loved one, look no further than the Velveeta Skillet Singles. He can have his own Personal Feast!  Be sure to follow Velveeta on Twitter (@EatLiquidGold) and Facebook to learn more about the new Velveeta Skillet Singles.