Going through pregnancy, the one thing I absolutely craved was tea! I would start and end my day with herbal tea. This past weekend at Blogher13, I saw a company called  mamatea, that specializes in creating great tasting teas for preconception, pregnancy, and after the birth of your young one!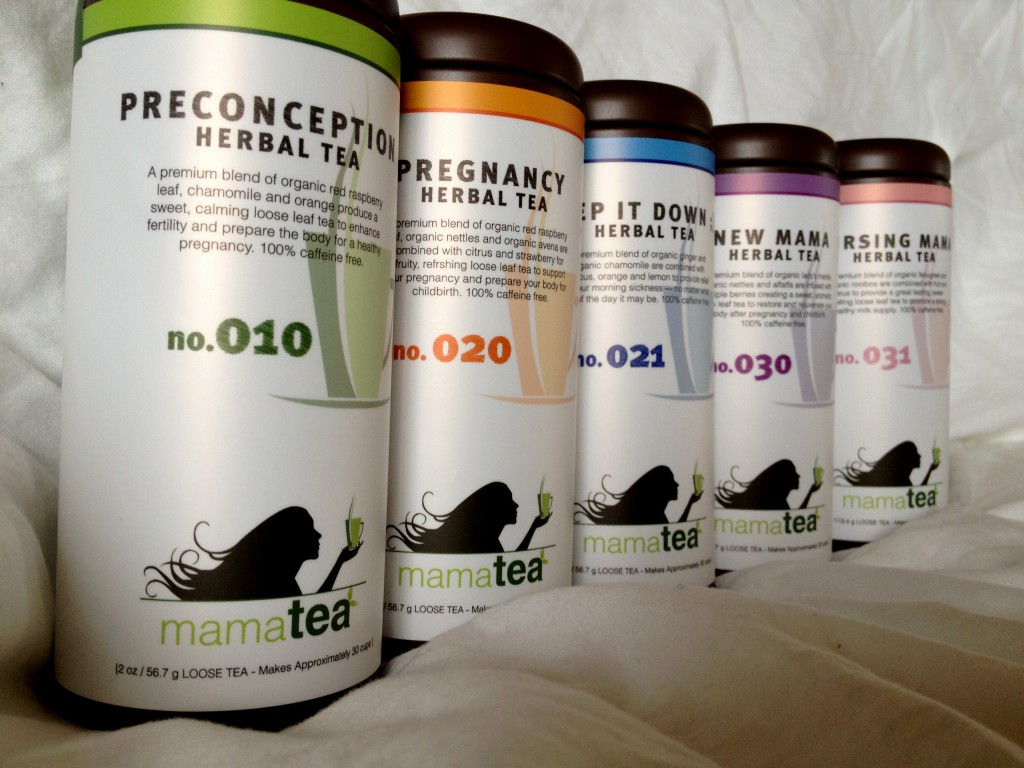 mamatea are hand blended, herbal teas made from organic and all natural ingredients. The owner of  mamatea sources her herbs from a vendor that does a battery of tests on her products to make sure they are safe, unaltered and pesticide-free. They are specifically blended for preconception, pregnancy, after delivery, and nursing. The ingredients she uses (herbs like red raspberry leaf, fenugreek and lady's mantle) are widely known, but also known to not taste very pleasant in other type products.
The owner created this line because she used both red raspberry leaf tea and fenugreek tea, and found herself struggling to stay with the regimen because it was so unpleasant to drink it every day. While the herbs work really well, the tastes were awful. She created this line of mamatea so you get the same great results from other related teas, but with a delicious taste. The focus in creating her teas was just not on  the benefits, but on the taste as well – making a cup of mamatea truly enjoyable to drink!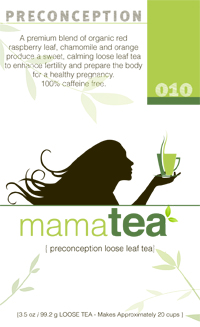 Each blend is created to offer the most nourishment for your body at each time in the journey toward motherhood – preconception, pregnancy, after delivery and nursing. All mamatea blends are caffeine-free and use organic and all-natural ingredients. Every ingredient is sourced from a vendor that performs numerous tests to make sure the herbs are free from pesticides, irradiations and are non-GMO. Bottom line, if it's not safe it doesn't go into mamatea.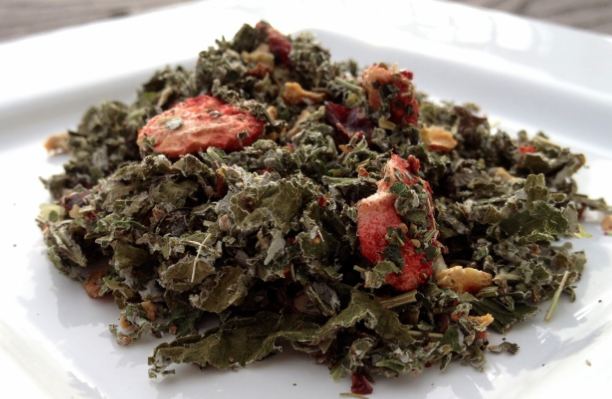 The loose mamatea offers you the ability to brew your  perfect cup of tea or you can use the mamatea in a tea bag form.  It provides a tea that tastes great and smells great, to encourage women  to use these beneficial herbs and give them a relaxing break from the craziness of their daily lives. Women will want to drink this tea and in turn will reap the benefits of these herbs.
She has specific teas for preconception, pregnancy, keeping it down, postpartum, and nursing. She will also be adding to the line shortly! Her new tea will be Cycle-Ease: http://drinkmamatea.com/sneakpeek-cycle-ease.html for cramps!
Be sure to check out mamatea today if you are thinking about starting a family or already have a family! Each tea is a blend that is geared  toward motherhood (preconception, pregnancy, postpartum) which is not only beneficial to a women's body but also enjoyable to drink!  To find out more information about mamatea, visit their website here: mamatea.
Giveaway: One winner will receive any one of the mamateas. This giveaway is run via rafflecopter, so click read more to see the actual giveaway. The only mandatory entry is to tell me which tea you like to receive: preconception, pregnancy, keeping it down, postpartum, and nursing in the comment section proceeding the post. While the other entries are optional, I highly suggest filling it out to increase your chances of winning.
a Rafflecopter giveaway

*This is a partnered post. All my opinions are my own and not swayed by outside sources.