**During the school year, 21.5 million children rely on free or reduced-price meals to help them keep from going hungry. When school is out, only 2.3 million children participate in the Summer Food Service Program (SFSP). This means there are millions of children at an increased risk of hunger during the summer. You can help by purchasing participating ConAgra Foods products and entering those codes to trigger meal donations.**
Nearly 1 in 5 children in our country is going hungry.  Last month I told you about the amazing program ConAgra is running to help end child hunger in America.  Just by purchasing products labeled with the red pushpin in grocery stores of 19 select ConAgra popular Foods brands, you can provide a hungry child with a meal.   For every code entered by 8/31/13, ConAgra Foods will donate the monetary equivalent of one meal to Feeding America, the nation's largest domestic hunger-relief organization.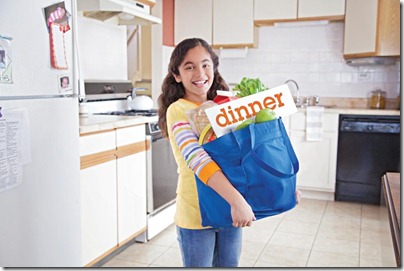 I love shopping for these specific products, and knowing that just by purchasing things that I would have bought anyway for my own family like Pam, Hunts, and Chef Boyardee, that I am helping to feed children in need as well.  Learning about the crisis through the ConAgra program made me feel that I wanted to do more.  I wanted to feel like I was directly impacting my local community as well, while still contributing to ConAgra's National Child Hunger Ends Here campaign by purchasing their products.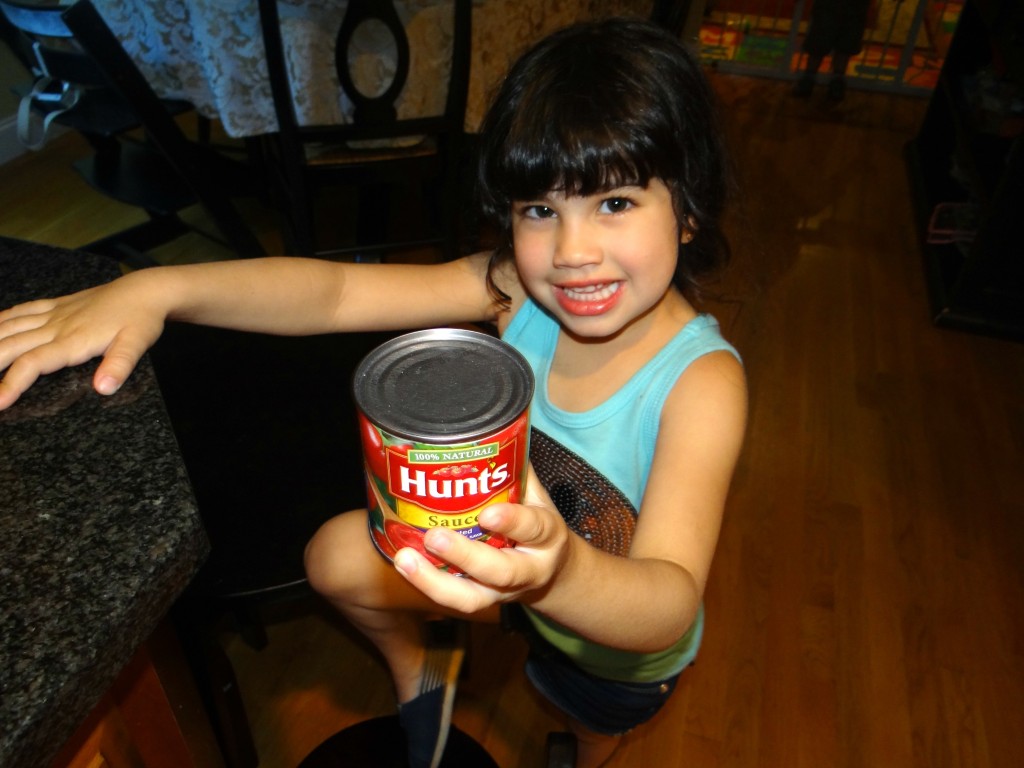 To fully understand child hunger an up-close-and-personal experience like visiting a local food bank or feeding center really drives things home. I collected donations by setting up boxes at the end of my driveway and encouraging local friends, and neighbors to donate participating nonperishable CHEH items that we then took to the local Feeding America food bank.  Before delivering the donations I entered in the codes on all of the packages to provide an additional meal through the ConAgra Child Hunger Ends Here campaign.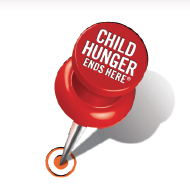 I was surprised to learn how much of a need there was even right here in my own town.  If you enter your zip code on the Child Hunger Ends Here website, you can have the opportunity to help support your local food bank as well.  It was important to me to include my kids in this process so they can begin to see simple ways that we can give back.
My kids are too young yet to participate in the GenerationOn table building event also supported by the ConAgra campaign, but it sounds like an amazing experience, and great way for young people to make a difference, and learn about issues affecting their communities at an early age.  GenerationOn is a youth-focused non-profit that will look to engage 300,000 youth in the ask: "What Will You Bring to the Table?".  Actions are given of ways youth can get involved in their own community: volunteer, share the pledge page, watch an educational film on child hunger or donate.
If you would like to get involved in your own community visit the ChildHungerEndsHere.com website or on Facebook,  to see how you can impact your own local community. You can also enter you code from your ConAgra foods here to help make a difference in childhood hunger! Join millions of people, along with celebrities such as 
Cody Simpson and Amber Riley to help donate up to 3 million meals to Feeding America. Do it today and let's help fight childhood hunger!
Giveaway: One winner will receive a $40 Visa Gift Card and one lyric sheet autographed by Amber Riley. For the mandatory entry, please tell me if you have ever donated to a food bank before in the comment section proceeding the post. While the other entries are optional, I highly suggest filling it out to increase your chances of winning. Good luck!
*This is sponsored post with The Motherhood. All opinions are my own and not swayed by outside sources.*