A few weeks ago, I had the pleasure to interview Dr. Hansa Bhargava who is a WebMD peditrician. If you are not familiar with WebMD, they are the go to source to find out everything and anything that is medically related. I have WebMD bookmarked and have been known to frequent their site whenever I have a medical question, for a quick answer.

WebMD now has a pregnancy app  for new moms out there looking for answers. After speaking to Dr. Bhargava over the phone, I became jealous that this app did not exist when I had Hayley or Zane. Dr. Bhargava is the overseeing peditrician of the app, and it will give a new mom or dad, complete information about pregnancy and have questions answered live on their site, as well as the app.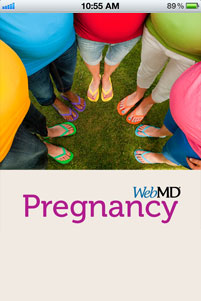 The WedMD Baby App provides trustworthy, doctor-approved information personalized by a baby's age and offers tips and videos from Bhargava. She was instrumental in its development and speaks on behalf of WebMD in media coverage of the app.
With extensive experience in the areas of health and wellness of infants, toddlers, and children, Bhargava came to WebMD from Children's Healthcare of Atlanta, affiliated with Emory University, where she practiced for seven years as a lead physician in urgent care. She continues to see patients there regularly.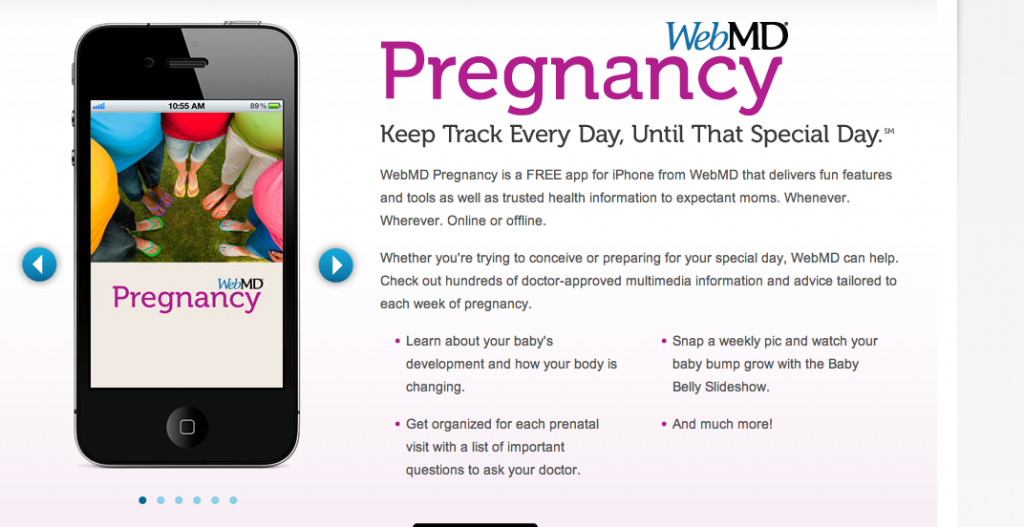 Pregnancy apps that are currently available offer singular functionality, forcing expectant parents to switch between multiple apps in order to track and monitor health and wellness information. Each additional app consumes valuable memory, impacting device performance.  WebMD Pregnancy solves this issue by integrating physician-reviewed content and functionality into a singular app, including:
Full customization of app content and information to suit the individual needs of parents, including content for multiple births and for parents with pre-existing medical conditions
Integration of appointment scheduling, symptom tracking and contraction counting to offer more valuable interaction with physicians.
 'Ask My Doctor' feature proves a list of the most common questions to ask your doctor
'Baby Bump' slideshow to document weekly changes during pregnancy
Journal with customized chapters and entries, serving as a scrapbook to chronicle the pregnancy journey
Expansive library of physician reviewed articles and multimedia content
To learn more about the WebMD pregnancy app, which is currently available on your iPhone, please click here: Pregnancy App. This is will be your all inclusive pregnancy information site all in one. How neat is that!! New moms and dads, be sure to check out the WebMD Pregnancy App today!
Giveaway: One winner will receive the following items for a complete baby giveaway package:
1.     Swaddling blankets:  SwaddleDesign Ultimate Receiving Blanket
2.     Digital thermometer:  Vick's Baby Rectal Thermometer
3.     Towel & Washcloth:  Aden & Anais La Mer Towel & Washcloth
4.     WebMD magazine most recent issue
5.     Other collateral from WebMD on pregnancy
 
To enter this giveaway, simply leave me a comment and tell me what your #1 pregnancy question was when you found out you were expecting. If you do not have children and trying to win this for a relative, please tell me who you are trying to win this for in the comment section proceeding this post. (+1 entries). For an additional optional (+2 entries), tweet about this giveaway mentioning the pregnancy app from WebMD and @dentistmel. This can be done daily but please leave links in comment thread. Lastly for a final additional (+2 entries), follow me on twitter @dentistmel. Giveaway ends 4/30. US only. Good luck!
*I received the above products for review. As always, all my opinions are my own and not swayed by outside sources.