When I was living in Boston, I used to volunteer at the local Boys & Girls Club there. I was blown away with their incredible mission to enable all young people, especially those who need our help the most, to reach their full potential as caring, productive, and responsible citizens. I  vividly remember helping out in the gym area and seeing how these children really excelled and tried their hardest to reach their goals. It was so unbelievably moving for me, as a volunteer and as an observer! While fitness was just one area the Boys & Girls Club focused on, the magnitude of what they had to offer the youngest children to teens, was simply amazing. They had wonderful programs to build confidence, help these children develop leadership, obtain a knowledge about life skills, and be involved in the arts.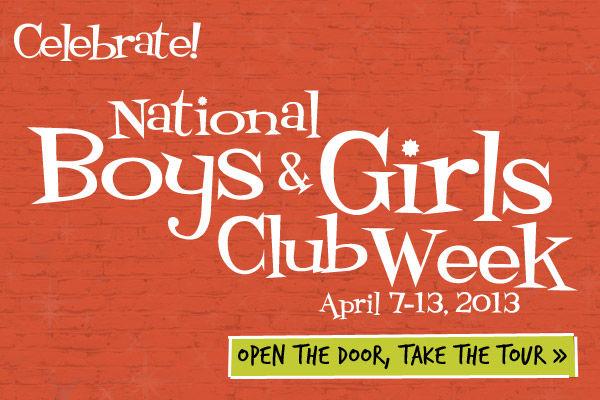 If you have never been to a Boys & Girls Club, I highly suggest you check it out for yourself. I am sure you will be more than blown away by the amazing children that come to learn and play at the club each and every day. This week, from April 7-14, is the official National Boys & Girls Club Week! Now is your chance to see the magic that happens everyday right before your own eyes!
National Boys & Girls Club Week was established to celebrate the invaluable service that Clubs bring to communities and to highlight why great futures start at the Boys & Girls Clubs. Clubs provide caring guidance and fun, engaging programs that help kids do well in school, give back to their communities and choose healthy lifestyles.
This week, the National Boys & Girls Club is encouraging everyone to "Open the door. Take the tour." Local communities are encouraged to visit a local Club and see the magic happening behind their blue doors or, take the virtual Club tour at greatfutures.org. It is amazing to see what is happening and how great the club is to help our children and teens alike.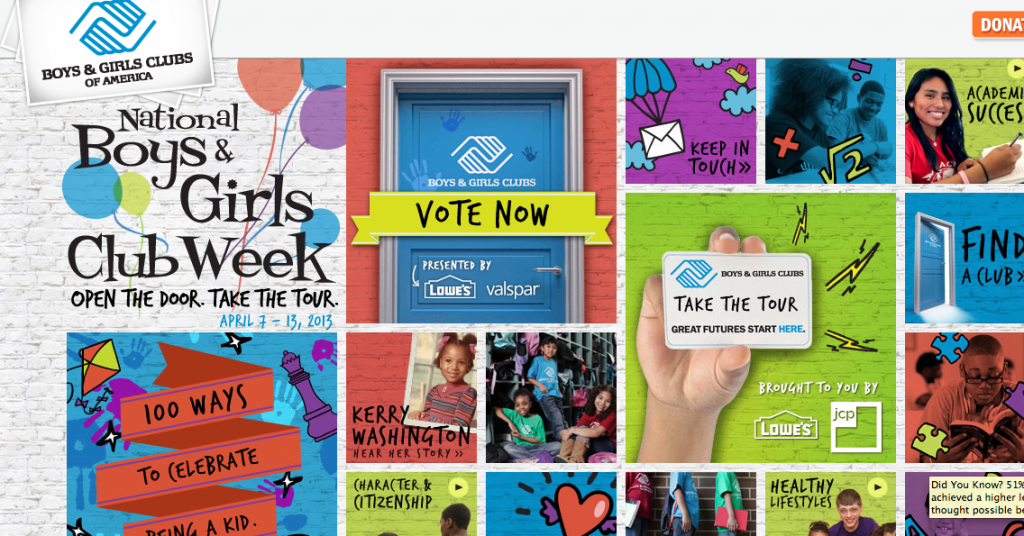 Each day of the National Boys & Girls Club week, there will be fun filled activities for parents and children to do together. All are invited including local club members, parents, and the outside community to see the good that happens at the Boys & Girls Club. There will be events that include carnivals, health fairs, teen forums, and so much more! You have to be there to experience the fun the week is going to bring. Many Boys & Girls Club leadership and service groups (such as Torch and Keystone Clubs for tween and teen Club members) also use the week as a chance to give back to the community by volunteering at homeless shelters or assisted living facilities.
Here is the schedule of the upcoming activities for you and your family to enjoy:
• Monday, April 8 – Open the door to education.
• Tuesday, April 9 – Open the door to technology.
• Wednesday, April 10 – Open the door to character and citizenship.
• Thursday, April 11 – Open the door to healthy lifestyles.
• Friday, April 12 – Open the door. Take the tour.
Be sure to take a visit to your local Boys & Girls Club this week!  For more information on how you can help support the National Boys & Girls Club Week, please visit here: http://bit.ly/127pDm. You can also follow the Boys & Girls Club on Twitter and Facebook! Let's all see how amazing the Boys & Girls Club is!
*I wrote this review while participating in a campaign for Mom Central Consulting on behalf of the Boys & Girls Clubs of America. I received a promotional item to thank me for taking the time to participate.