I absolutely love where I live but there are not many kids close to Hayley and Zane's age. There are a few but the majority are teenagers. I am lucky though, because our neighbors love to come outside when they see my kids playing. They find it fun to play with Hayley and Zane, and it gives me a nice reprieve from chasing around a 2 and a 4 year old.
To show them how thankful I am for all the times they play with my kids, I decided to put together an easy meal for them. These are ravenous teenagers who have very little time to sit and eat a meal. One goes to soccer at 7..the other goes to tennis at 5…etc-If you have teenagers, you know how it is! With all of their time restraints, I needed an easy meal to feed the hungry neighbors. I knew exactly what I was going to feed them- Tyson Homestyle Chicken Fingers. I was also going to make an Avocado Ranch Dipping Sauce which was adapted from my favorite Chili's sauce.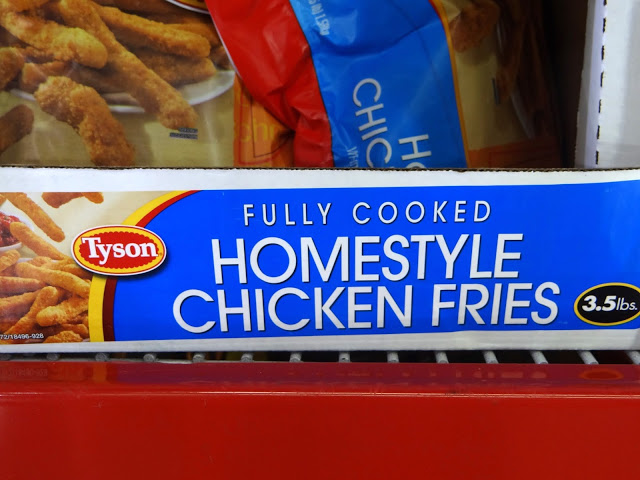 To prepare for the meal, I decided to head to Sam's Club so I could purchase the Tyson Homestyle Chicken Fries. While I was there, I found out that they were having a demo to showcase the new chicken fries. I was so excited to try out the chicken fries and see not only what I thought, but what other customers thought, before showcasing them at my dinner. I took my first bite and it was delicious! It tasted just like the other fantastic Tyson Chicken products on market, but in a "fry" form! How neat is that! I stood around for 20 minutes or so, and everyone was raving about the Tyson Chicken Fries! I knew they would be a hit with the ravenous teenagers that were coming over to dinner that night. To see my full shopping story, click here: Tyson Chicken Fries Google Plus Album.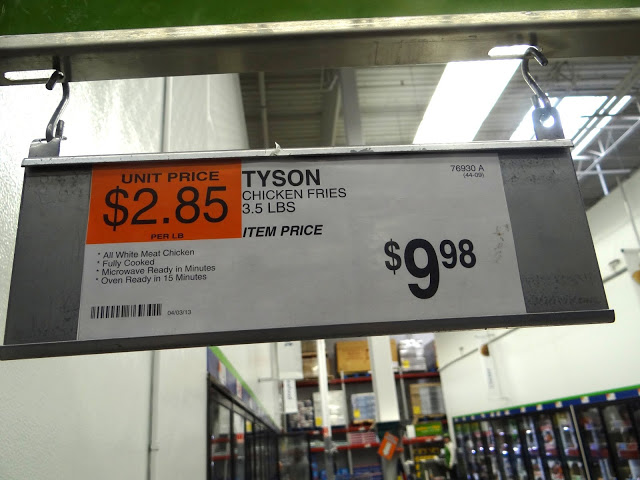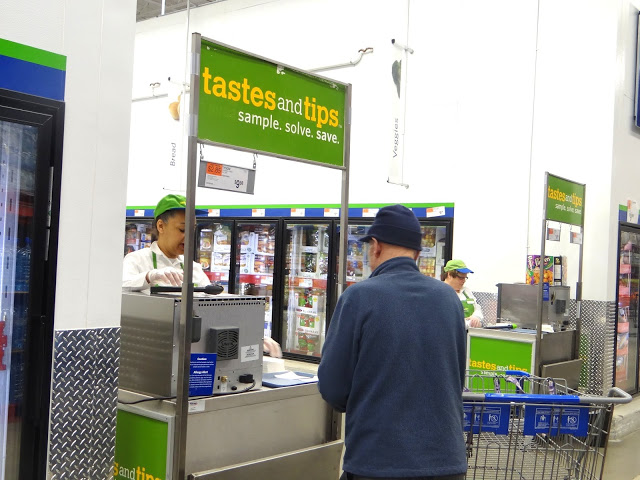 When I got home, I decided to make the Avocado Ranch dipping sauce and start heating up the Chicken Fries. If you are interested in learning about the Avocado Ranch Dipping Sauce, I have included the recipe below. I have made it before with several other appetizers and it is always a hit. I figured it would pair equally well with the chicken fries.
Ingredients-(from the Chili's recipe adapted from Desktop Cookbook):
-3/4 cup Avocado
-1/4 cup mayonnaise
-1/2 cup sour cream
-1 TBLS. Buttermilk
-1/4 tsp dried parsley
-1/2 tsp salt
-2 tsp. white vinegar
-1/8 tsp salt
-1/8 tsp onion powder
-1 TBLS. green onion
-2 TBLS tomato
Directions:
1. Mash up 1/2-3/4 of an Avocado in a mixing bowl.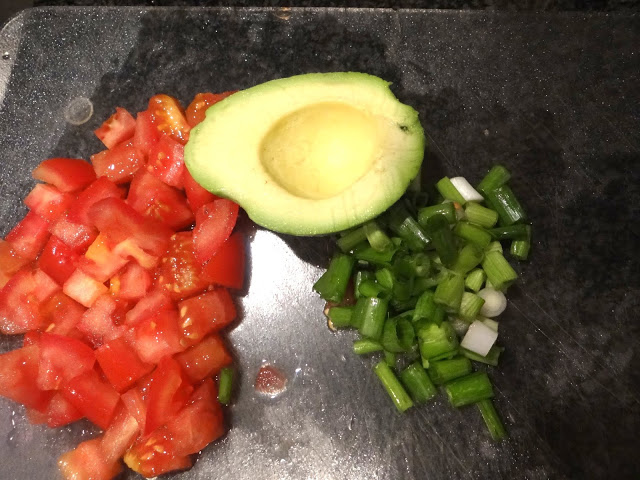 2. Add all ingredients except for tomato and green onion.
3. Mix well until thicker consistency. It will be between a medium to thick consistency depending on how well you mix it.
4. Place in bowl and garnish with tomato and green onion.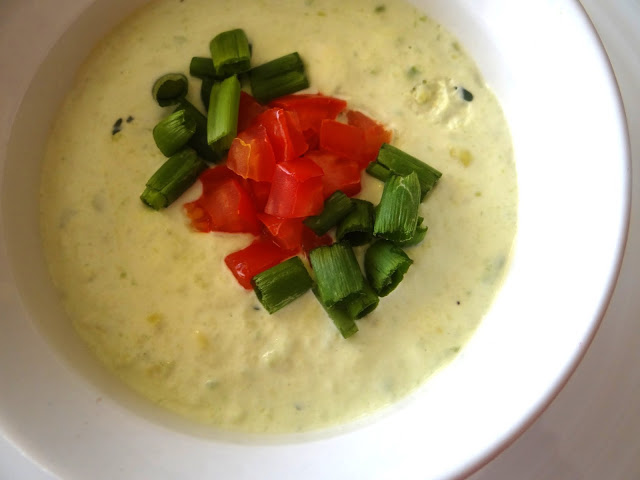 When I was preparing the dip, I put the Tyson Chicken Fries in the oven. It took all of 12-15 minutes to cook, which was about the time it took me to finish my dip. Once everything was ready, I set my plate out with the chicken fries and dip, and was waiting for the neighbors to arrive.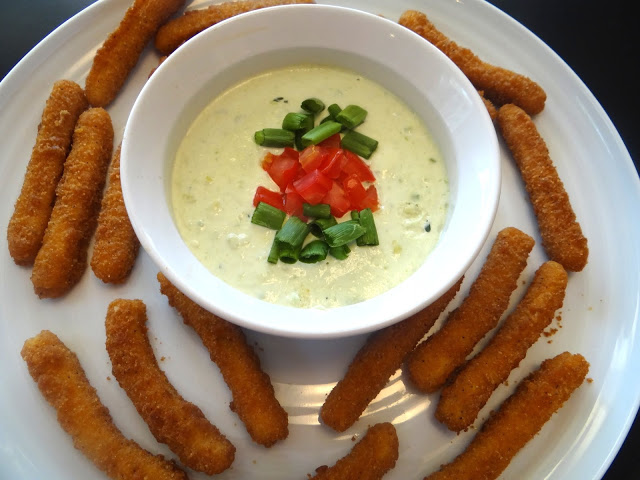 They came over around 5 pm, which was between several activities that they were scheduled to do that day, including several sports practices. I set down the dip with the chicken fries and I am not joking in 5 minutes flat, everything was gone! I could not believe my eyes. I did not even need to ask how it was based on how fast they ate it up! They all loved the dip and the Tyson Chicken Fries. All of them never tried the chicken fries before and all agree, that it is a great meal option for them, considering their busy lives. They told me, not only would it provide a great meal, but it would be a great choice for a go to snack, as well! I could not agree more with them!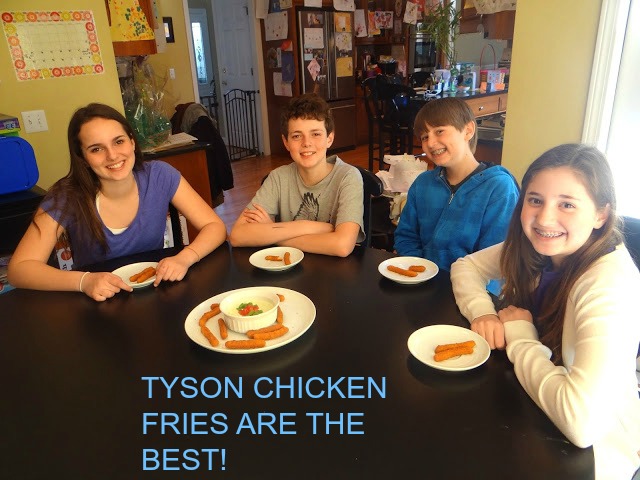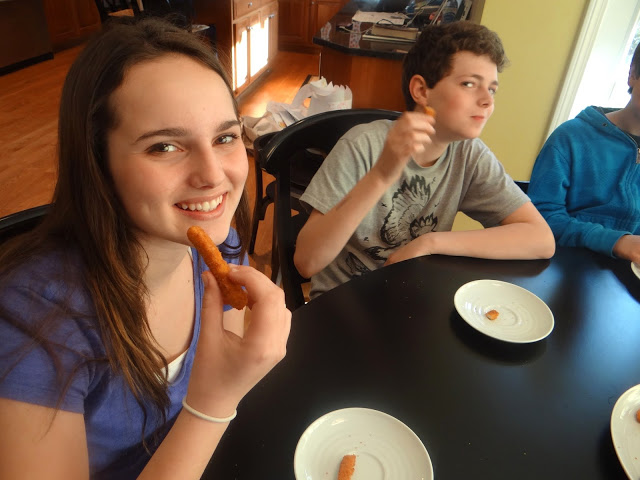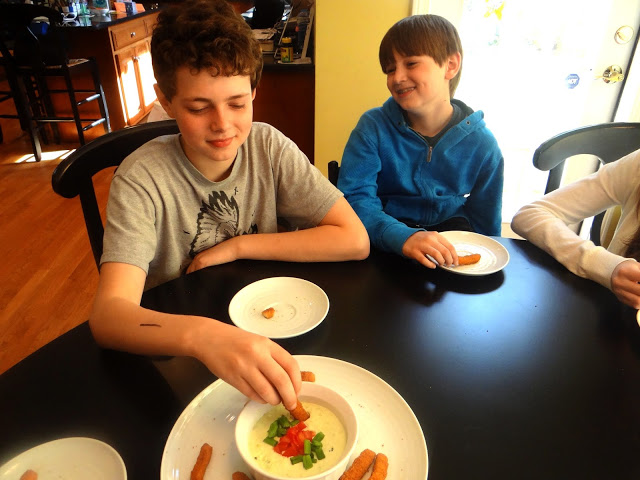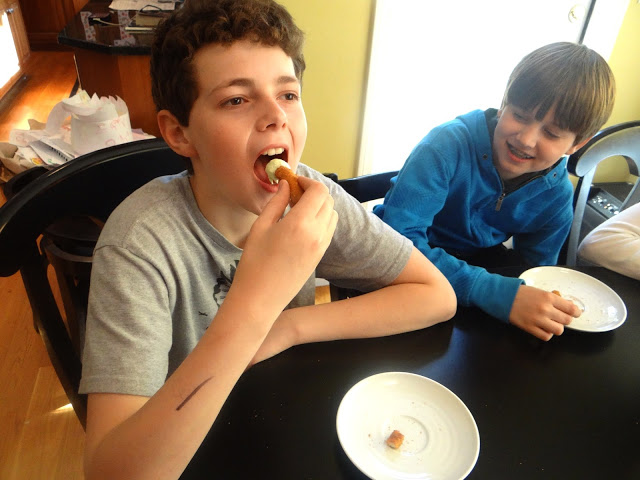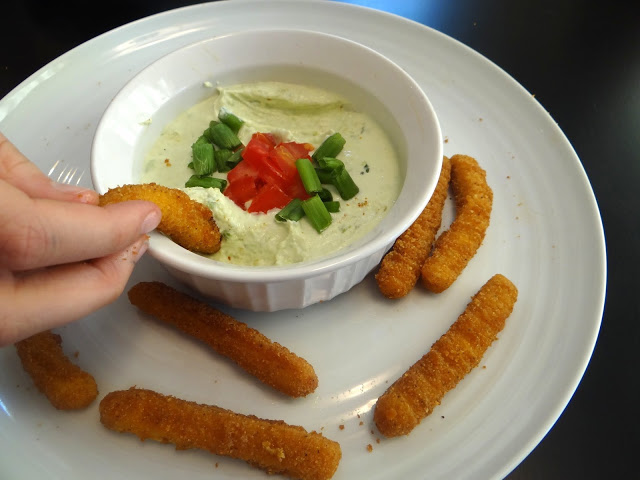 After they wanted to use my makeshift swing in my backyard and have some fun, before they had to go onto the next activity. They left shortly after, but not before thanking me for their fantastic meal!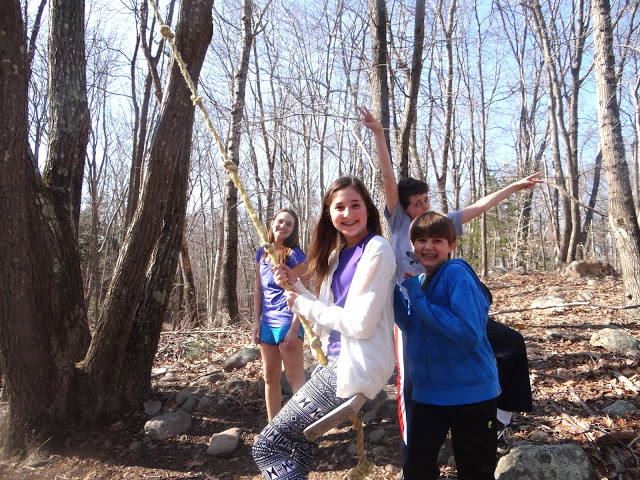 If you are a mom of some busy, and ravenous children, Tyson is there for you with the creation of the Tyson Chicken Fries! They will provide a delicious, affordable, and wholesome meal all in one! Be sure to stop by your local Sam's club to pick them up today! To learn more about Tyson and the Chicken Fries, visit them on their web page and follow them on Twitter.  You can also like Tyson on Facebook, where you you will soon be able to enter to win free Six Flags tickets for your family vacation!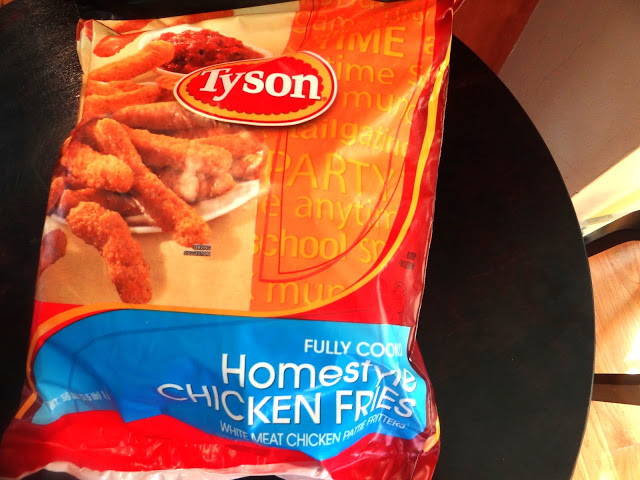 *I am a member of the Collective Bias®  Social Fabric® Community.  This shop has been compensated as part of a social shopper insights study for Collective Bias®  and Tyson #cbias #SocialFabric