I remember very clearly the day I was told that Hayley was a girl. It was supposed to be a surprise that she was a girl, but that is another whole story for a different post. Regardless, I was so excited! Being a very "girly-girl" myself, I could not wait to get my girl dressed in cute outfits, do her hair, and have mom/daughter mani/pedi parties between the two of us.
When she was around 9 months old, I got introduced to Piggy Paint. They sold them at a local shop near my house. I remember asking the sales lady if I could use the nail polish on my daughter. I remember thinking how cute would it be if I painted her nails and her toes. The sales lady assured me that Piggy Paint was completely safe for any age group! Since Hayley has been 9 months old, we have been using Piggy Paint and it probably is in the top 10 of my favorite kids items on the market.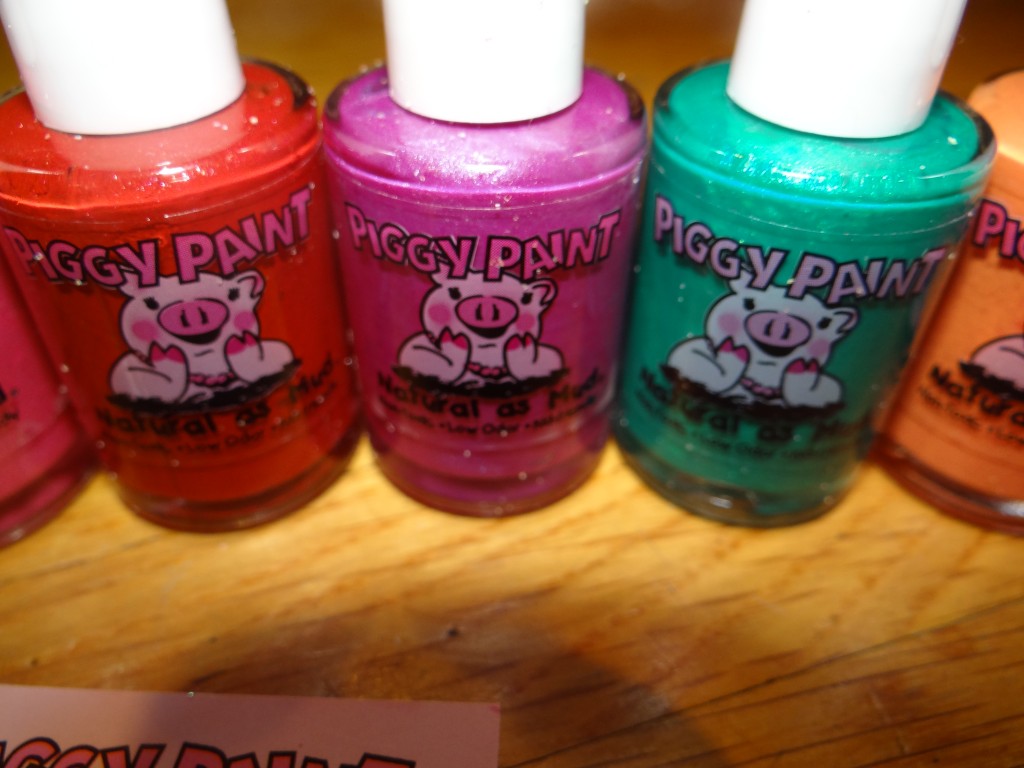 If you are not familiar with Piggy Paint, it is a full nail polish line just for kids, that is completely non-toxic, kid friendly, hypoallergenic, non-flammable, virtually odorless, and water based! Their motto is their eco-friendly nail polishes are as natural as mud, and just as much fun to play with! I truly could not agree more. As a mom, one of the best features is their Piggy Paint line is non-toxic and contains no formaldehyde, toluene, phthalates, biphenyl A, ethyl acetate or acetone. When Hayley was 9 months old, she put everything and anything in her mouth. If I painted her nails, I had to make sure whatever I used was safe for her in case she accidently had a taste of the nail polish. That is why I would only use Piggy Paint on Hayley, because of the fact, that it is 100 percent safe for her.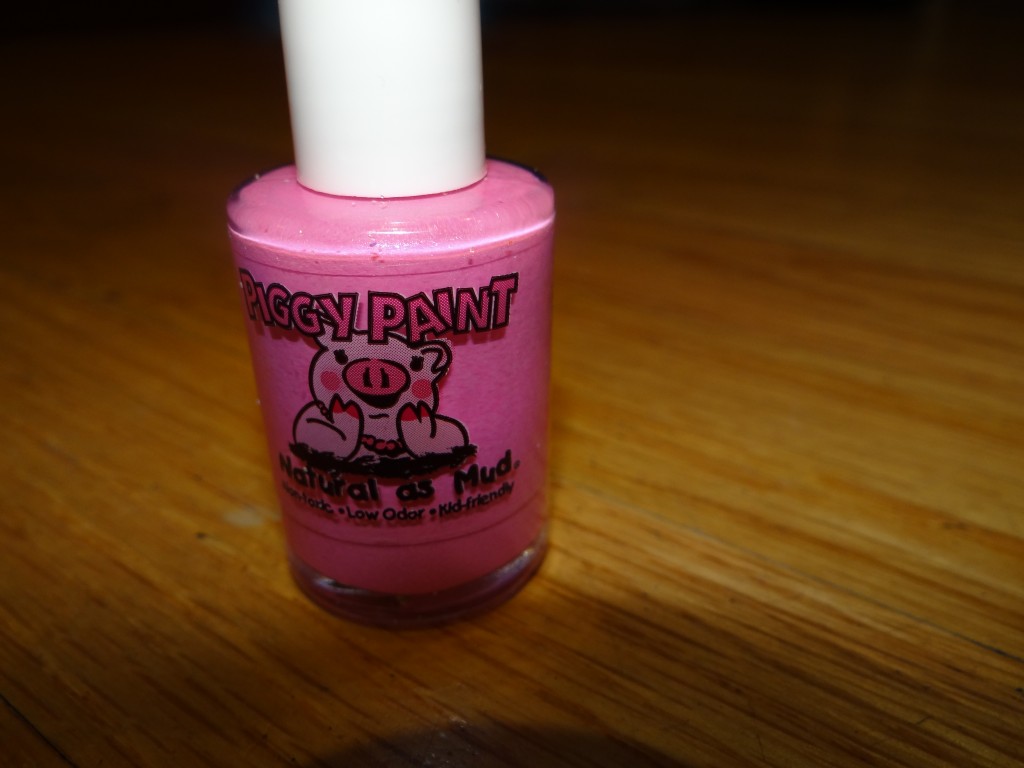 Now little girls like Hayley can get the look of a big girl manicure without exposure to harsh chemicals, ingredients, or fumes. Hayley is a big fan of trying to copy the colors of my nails that I have on for the week. A lot of times, she insists that she has the same color as her mommy. I am in luck because Piggy Paint has a rainbow of fancy colors with fancy names. You can pick a color to match whatever your child's mood is for the day, or pick a more vivid color for a special occasion. Some of their fun colors with names to match include Sea-quin (shiny turquoise), Glass Slippers (clear sparkle), PINKie Promise (glam pink) and Girls Rule (bright, shimmery lilac) to name a few. Truly Hayley loves all the colors but when I asked her what her favorite was, of course she picked PINKie Promise, since pink is her all time favorite color. She is a total pink girl! She also likes to paint her nails different colors or in a pattern as she likes to call it (pink, purple,pink, purple). Every week, she has a different way she wants to paint her nails.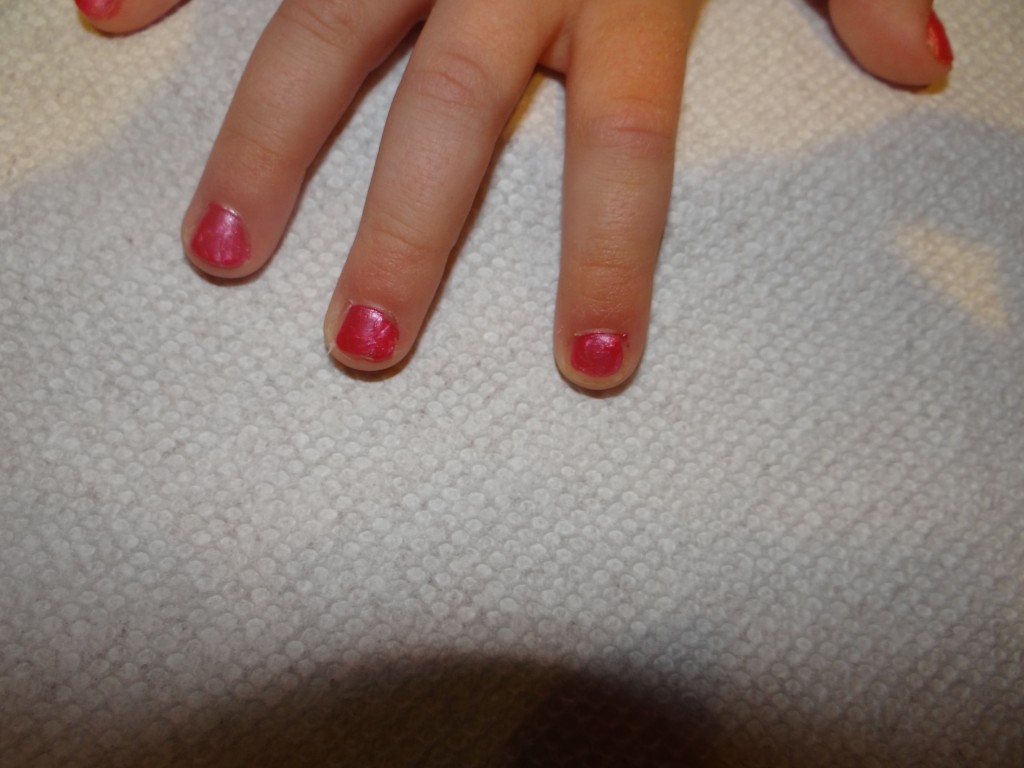 At least once a week, Hayley and I do a mani/pedi night. It is so easy to use Piggy Paint. It comes in a traditional nail polish-style bottle with a thin brush that makes it so easy for me to put it on. While Hayley is still too young to put it on herself, I know in a few years, she will be giving me manicures with the Piggy Paint. I like to use the Piggy Paint Base Coat and Topcoat, to add some protection for extra scratch and chip resistance. However, even when I do not use a base and top coat, I find her nails stay beautiful! This is saying a lot for a 4.5 year old, who does not sit still and uses her hands constantly. When we let it dry, we simply air-dry for a couple of minutes and then I use a blow dryer on low setting for one minute to make sure it is extra dry. Usually if I sing 2 rounds of the ABS's while I blow dry her nails, they come out complete and with a hard finish.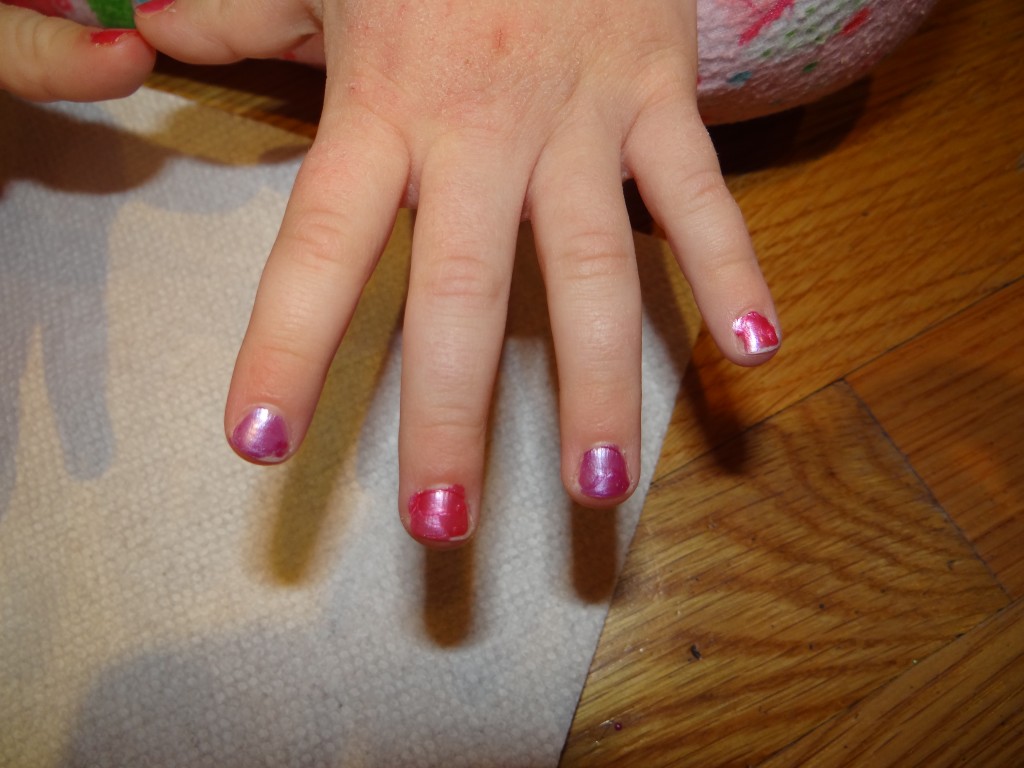 I seriously LOVE Piggy Paint, as does Hayley. If you have not tried it with your little girls, definitely check them out today! Piggy Paint has many amazing products including nail polishes, top/base coats, and a special Piggy Paint polish remover that is low-odor, acetone-free, hypoallergenic, an biodegradable. Piggy Paint products are made in the U.S.A. and available for purchase at select Walmart stores, Walmart.com, and speciality children's boutiques nationwide. To locate a store near you that sells Piggy Paint, please visit here: Piggy Paint. Also if you enter the promo code "Piggyfun" on PiggyPaint.com, you will receive a special 15 percent discount. Offer expires 4/30/13.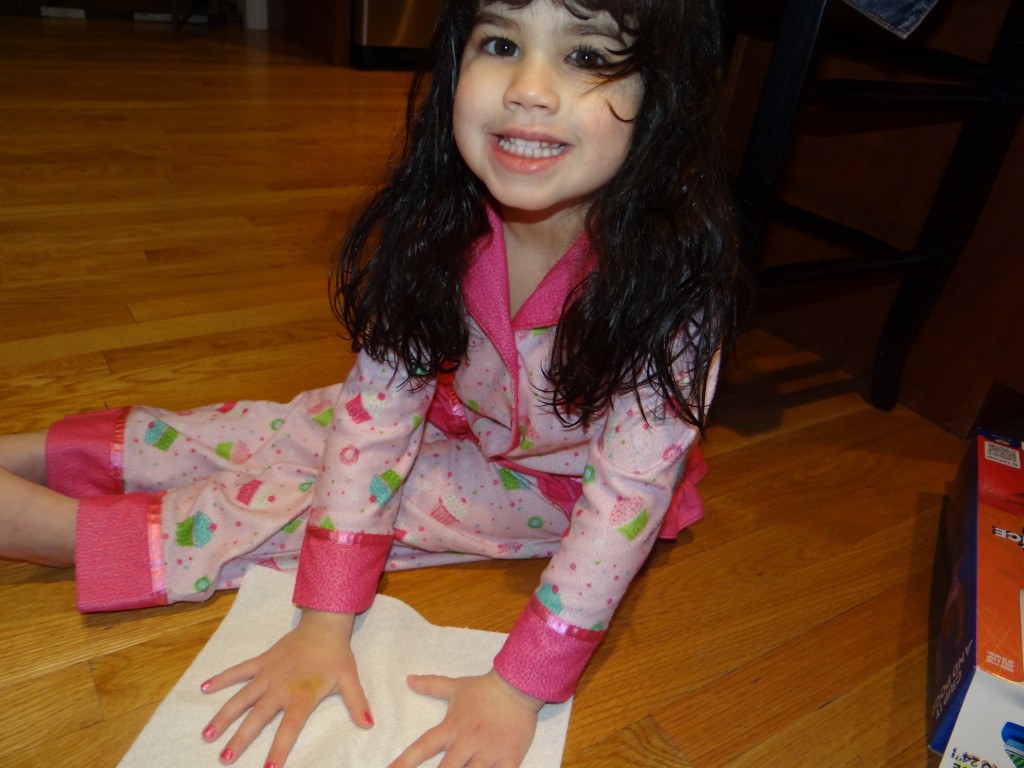 Giveaway: One winner will receive the Toe-Fairy Fancy 3 nail polish set. This giveaway is run via rafflecopter so click read more to see the actual giveaway. The only mandatory entry is to tell me which color of Piggy Paint your child would most enjoy from here: Piggy Paint. While the other entries are optional, I highly suggest filling them out to increase your chances of winning. US only. Good luck!!
*I participated in a campaign on behalf of Mom Central Consulting for Piggy Paint. I received a product sample to facilitate my review and a promotional item to thank me for participating.