Valentine's Day is quickly approaching and I am always on the hunt to find the most perfect gift for my husband. While he appreciates a sweater or a nice pair of pants, what is more dear and near to his heart, is a personalized gift. He loves the personal sentiment attribute of giving him a gift that is more important to him emotionally, than any other monetary gift out there, can bring him. That is why I was so excited when I found out that Walgreens and the Walgreens app, can help me create the most beautiful personalized item that my husband will love for many decades to come!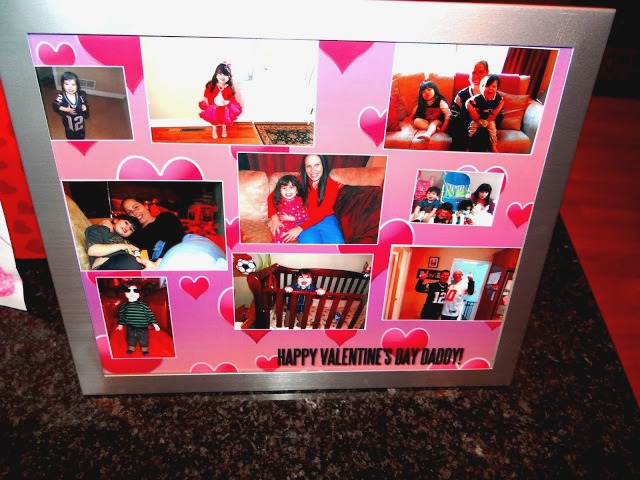 If you are not familiar with the Walgreens app, I suggest you stop what you are doing right now and download it. The app in and of itself is unbelievable and is available on the iPhone, iPad, Android, and Blackberry Devices. Some of the many features of the app include fast prescription refills,  finding out about their latest sales, finding out about the weekly ads, saving on the coupons offered to redeem online/in store, and being able to sign up easily for the Balance Rewards Program. While this is just some of the awesome features, one of my personal favorites is the photo feature section of the Walgreens app.
You might be asking why is the photo features section so awesome and the answer is easy! It allows me to actually print off pictures from my Facebook page, Instagram, and my iPad photos, directly to Walgreens. I am so completely addictive to Facebook/Instagram (as I am sure many of you know) and am always wondering how I could get these pictures printed. They always just sit in my Facebook Photo folder or on Instagram, and I never knew there was a way to actually print off the pictures.
The Walgreens mobile app makes the ease of picture printing seamless. All you have to do after downloading the app, is go to the photo section and then it will lead you through steps to decide whether you want to print from Facebook or your phone. It is called QuickPrints and the reason for this title, is it is really quick and easy. I decided to print off pictures from my Facebook page- I have over 1,000 photos on there and some are just too good, to not print out. It was so easy as it guides you directly to your Facebook Page and you can pick which photos you want to use. The Walgreens app photo options make it so easy and fun to print out. When you decide to allow it to go to your Facebook page, you will get a pop up that says that they will not post any of your Walgreens personal or private information to Facebook. They will only access photos and photo data on your Facebook account. This made me happy because it showed me how safe it is, to print pictures using this method.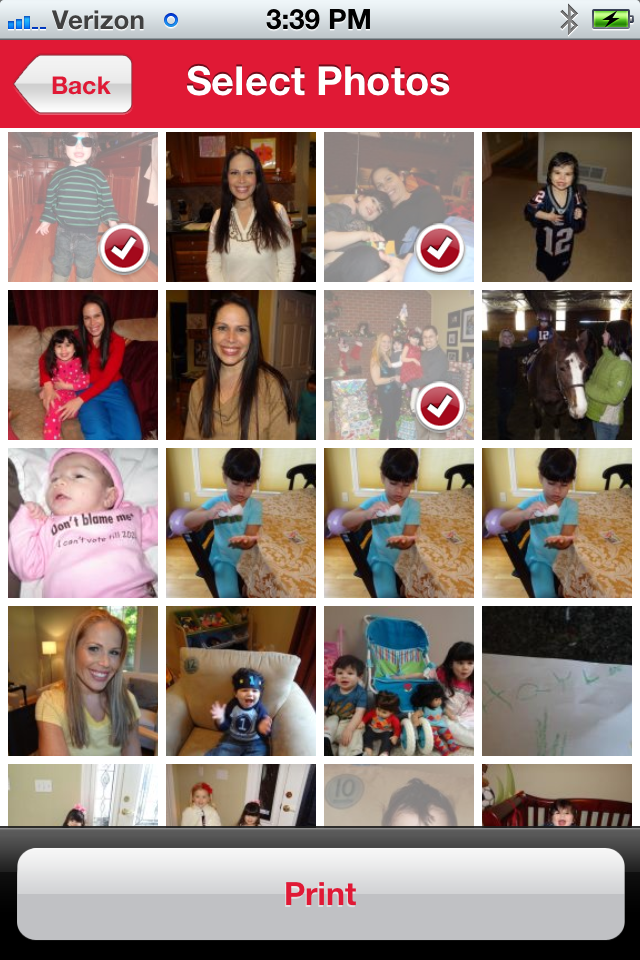 I ended up picking my favorite pictures of the kids from the year and then I was able to pay all via the app. How cool is that! It told me that within 1 hour, the pictures will be ready at Walgreens. I was so excited to see just how the pictures would turn out. I also was able, via the app, to use my Balance Rewards that I currently signed up for, for all my purchases online and in the store. I have also been a Balance Rewards Program member since the first day that they implemented the program and I truly love it. You could sign up right through the Walgreens app or in the store, to start saving. Some of the features of being a Balance Rewards member and for me to stay #HappyHealthy include saving on sale items with the card, earning 500 points for every prescription and immunization to use for more savings in their store, earning point on thousands of items each week to use for redemption on your next purchase, and so much more! It is free to sign up so when you check out the Walgreens app, make sure you become a Balance Rewards Member.
I was so excited to see how my prints turned out that I rushed right away to Walgreens and went directly to the photo center. I was about 20 minutes early and my prints were ready- now that is true service! At the main photo center, they informed me that they were doing the 14 Gifts of Love for Valentine's Day promotion and it was underway. Basically, each day leading up to Valentines day, they will offer a different photo gift deal a day (the deal changes daily)  including mugs, mouse pads, and so much more!
Once I got the pictures in my hand, I opened them up and was amazed at the quality. For photos that were directly from my phone, the pictures came out so crisp and clear. I decided that I was then going to use these pictures to make my husband a Valentine's Day Collage from the kids and I.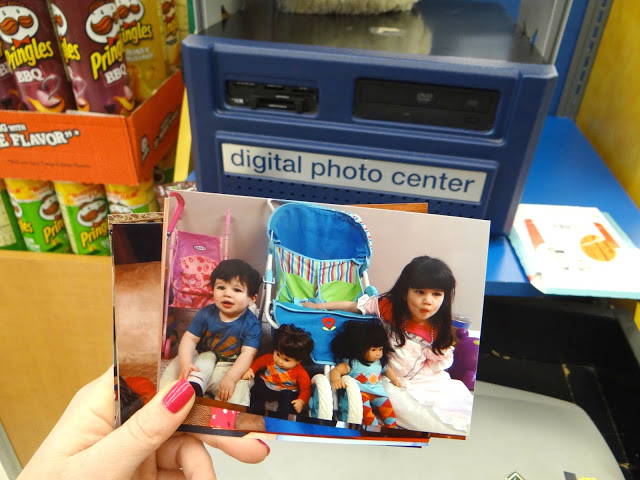 At the store, there was a Digital Photo Center, that allowed me to take the pictures I just picked up from the Walgreens app and scan them in to the machine, to make a full collage. I spent under 15 minutes scanning in the pictures and making my collage. It was so ridiculously fun and allowed me to do so many great options, including themes and finding borders for my collages. I could also maneuver my pictures however way I like, to make the perfect collage.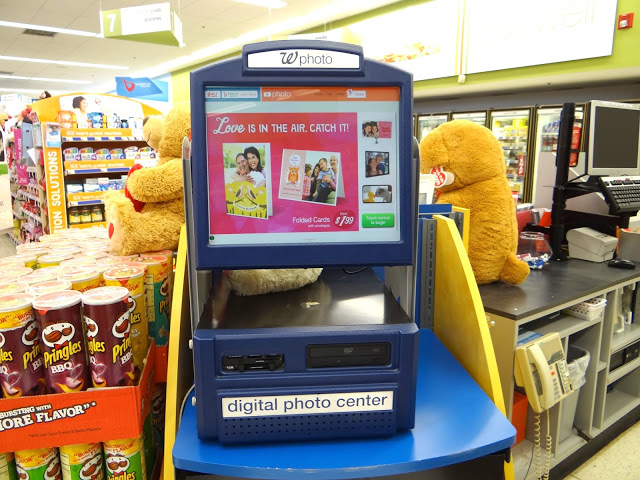 After I finished the collage, I had a ten minute wait till my collage was done and printed. I was so anxious to see how it would come out  but I knew I needed to get other items for our perfect Valentine's Day gift. I decided to check out the chocolates which is my husbands favorite, so I could add that in with my collage. You can view my full shopping story from the time I started using the app through purchasing my collage on my Google Plus Story.
10 minutes went by and my collage was ready. The collage WAS GORGEOUS!!! I was actually tearing up on how good it looked. Hayley was with me that day, and she remarked that she loved it as well. We decided to take home the collage and our chocolates, and make the most perfect card to go with it. Hayley and Zane spent a good deal of time creating the perfect Valentine's Day card for their daddy!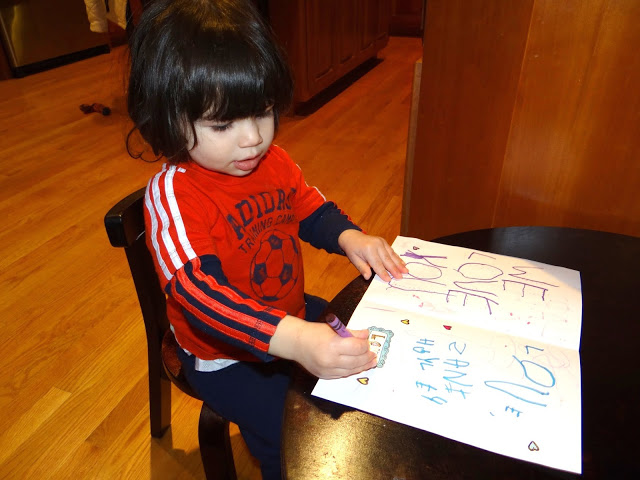 We put everything together and came up with, what I think, is the best Valentine's gift a husband/dad could ask for!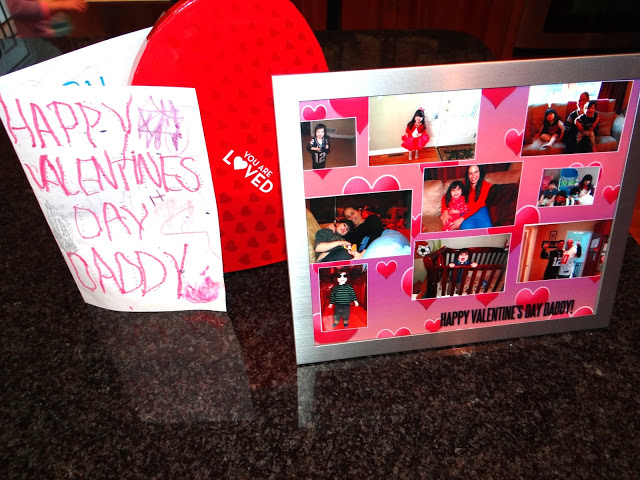 By using the Walgreens Mobile App, it allowed me to come up with this great present for Valentine's Day for my husband. The app is fantastic and the photo picture printing options are second to none. Go ahead- go use the app to print out your Facebook/Instagram Photos rather than letting them just sit there! It is so easy to do!   Make your significant other, child, or friend, a Valentine's Day present they will never forget! Be sure to follow along with Walgreens on their Facebook/Twitter Page to hear about their wonderful products and the next gift deal for the 14 Gifts of Love for Valentine's Day Promotion.
*  I am a member of the Collective Bias®  Social Fabric® Community.  This shop has been compensated as part of a social shopper insights study for Collective Bias®  and Walgreens #cbias #SocialFabric