Let me preface this post by saying I absolutely hate going bra shopping and never fully find a bra that fits me properly. Most of the times when I do go bra shopping, they fit me in an under-wire bra which seems comfortable in the store, but then I bring it home only to be in some serious pain after wearing the bra for a few weeks. I end up getting poked and prodded by the under-wire, but at that point, it is too late to return the bra. That is why I was excited to receive a set of Genie Bras to try on and see how I like them. I had little expectations because as noted above, I have complaints with mostly every bra, but I can honestly say the Genie Bras I received were simply amazing!
Genie Bra is the bra all women wish for in terms of comfort, style, and fashion. When I first received the Genie Bra, I noticed that it came with the bra and pads, if you want extra lift and coverage. I took my Genie Bra out and I decided to put the pads in, because I like the extra lift. It was so simple to insert the cup into the slit on the side of the cup section of the Genie Bra. I then flatten the cup out to provide me comfort, and went on to wear the bra to see how I liked it for the day.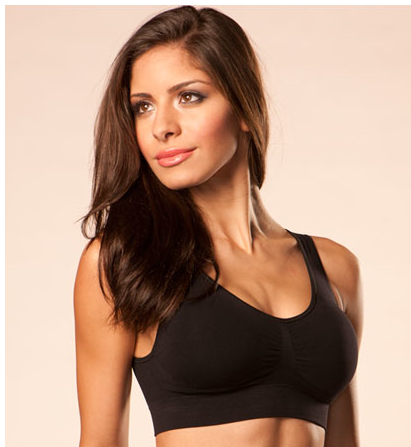 The Genie Bra truly provides the ultimate in comfort and support. There is absolutely no under-wire and is seamless. If you have never tried an under-wire bra, most times they feel flimsy once you have them on. I am a 34C and need a good amount of support in my bra. However with the Genie Bra, I was able to experience no under-wires, yet have full support- how amazing is that!
It allows for form fitting seamless construction and has no wires or hooks. It also had a wide comfort lift band which means no more rolling. It contoured completely to fit my breast area and was SO COMFORTABLE. It seemed like a sports bra fit but with the ultimate in protection and support. I can see myself working out this bra and even sleeping in it. That is how AMAZING it is!

The Genie Bra is made to accommodate many sizes from small to 2X. On the size chart, I was a medium, but I was sent a large and it fit perfectly. I am not sure if I would size up if I was ordering since I don't have the medium to compare it to, but the large did indeed fit me perfectly. There was no slouching of the bra or annoying straps coming down. It is also has a high back, so you don't have to worry about your bra showing. Since it is high though, it is not meant to be that sexy bra. However, I am 34 and a mom of two kids- I am not all about showing off my top area (if you know what I mean).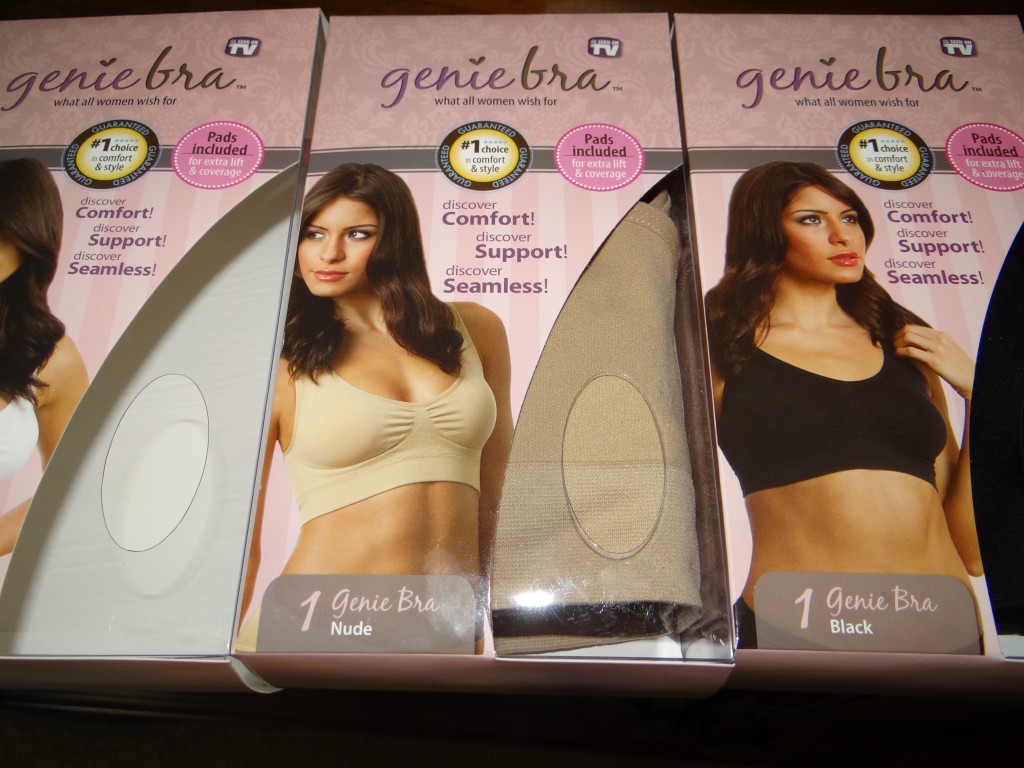 I was thinking that this bra would also be a wonderful bra to breastfeed in. It is fully stretchable, so you could just roll up your bra, feed the baby, and roll back the bra. It would make breastfeeding much easier than a traditional hook bra where you have to take it off to feed the baby. I know I am keeping these bras for many years to come and highly suggest them for comfort! I might also mention that they are machine washable and will never loose shape.  The unique fabric comforts to any cup size and never looses its shape! They will not shrink when you wash them, and will stay exactly like the time you originally took the Genie Bra out of the box.
As a dentist, mom, and a blogger, I need a good bra to last me through my long days. I don't have time to deal with an annoying bra and be uncomfortable. That is why the Genie Bra is perfect for me! I feel so supported and don't have to deal with the annoying lines and creases that other bras do!  The wide band design lifts and separates without dealing with extra hardware on other bras.  Be sure to check out Genie Bra today and learn more on their Facebook page too!
I also received a few pairs of the Slim and Tone Leggings. I am a huge legging person and love to wear them with big sweaters. The Slim and Tone Leggings are tight fitting leggings that are made to show off your figure! I know that my legs have some chunk to them but with the Slim and Tone Leggings, my legs look fantastic- they look like I have worked them out everyday! I take a size small in them but they do run to 3X, so they encompass any size. They provide comfortable compression and 360 degrees of slimming technology! It helps eliminate the extra bulge from the love handles and provides me with a nice, clean, and smooth look. If I have to toot my own horn (which I rarely do), I would say these leggings make my legs look phenomenal. Be sure to check out the Slim and Tone Leggings today!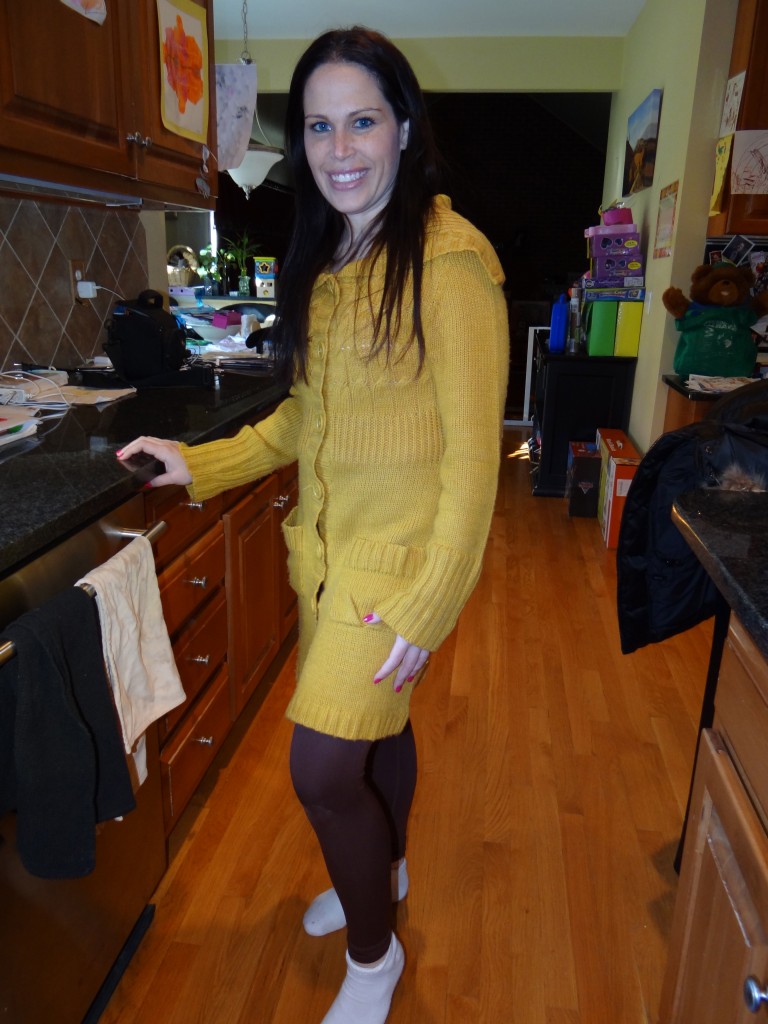 * I wrote this review while participating in a Blog Tour by Mom Central Consulting on behalf of Genie Bra and received products to facilitate my post and a promotional item to thank me for taking the time to participate.